Campsite #11, Furano: Flowers, Food and a Bar to Meet Locals
24/08/2018-25/08/2018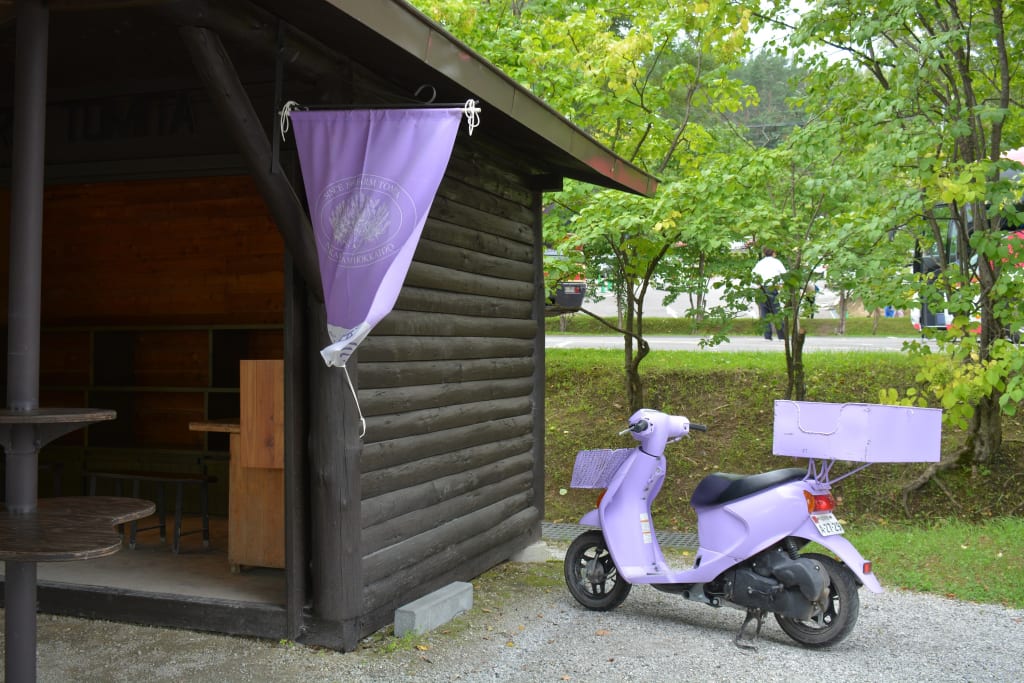 Everything purple at lavender farm "Tomita"
Unlike my sunny escapade in Biei, my single night in Furano was a miserable drizzle. Here, I also chose a park to camp in, again for the reason that there wasn't really any other option for camping unless I had a vehicle to drive to a campsite or Michi no eki (the ones in this area weren't accessible by foot or public transport).
In the end, the rain made no difference, as I spent most of my night indoors socialising with locals at the Bridge bar. This little bar is run by an American who has lived in Furano for 20 odd years, and it offers a huge range of craft beers, darts and a pool table. But the most impressive thing about it has got to be that it offers a chance to learn about the locals. Being American, the bartender is fluent in English and will tell you all sorts of interesting stories about his time in the town. He seems to have a lot of regulars come in, often young Japanese individuals who were once his students in English class. You may meet Japanese people who can speak English here, and if not, the bartender somehow manages to act as a great bridge (pun intended) between languages, so you're able to interact with locals even if you don't understand everything they're saying, and vice versa for them.
Though I spent only one night in Furano, I had done a day trip earlier during my stay in Biei. This all happened after a long day of biking around Biei, as I desperately searched for some place I might be able to take a shower—unfortunately, there were no onsen in Biei town for me to use. I was feeling grotty enough that I decided to walk into a hostel and ask if I could pay to use the showers. Yeah, I know right? Desperate.
Anyway, though I wasn't really expecting anyone to let me, I was lucky enough that the first hostel I walked into was staffed by this super chill dude in his twenties.
He let me use the shower (thank goodness, 'cause I really needed it) and just as I was leaving, he asked where I was from.
Who would've guessed that the guy turned out to be a massive fan of New Zealand and had done a working holiday there a few years back? He was so excited to be able to talk to someone from New Zealand, it left quite an impression on me. The next day I went back to chat with him (and take another shower...), this time bringing him an ice cream.
I never would've guessed what was going to happen next. As it turned out, he had the next day off and asked if I would like to go on a sightseeing trip to Furano with him by car.
Of course I said yes. Sightseeing without a car in these parts could be a bit of a hassle. What was more, I'd been traveling solo for 26 days now—that's almost a month—and it wasn't every day I got a chance to share a travel experience with another person. While going solo has its benefits, it was getting a little monotonous by this time. Why not change it up a bit? I thought.
So before camping for the night in Furano, I experienced sightseeing around the greater Furano and Kamifurano areas. Like Biei, these places are supposed to be something like Japan's miniature "Europe." At least that's how many people think of them—based, I'm guessing, on classic images of flowery European countrysides and excellent gourmet foods.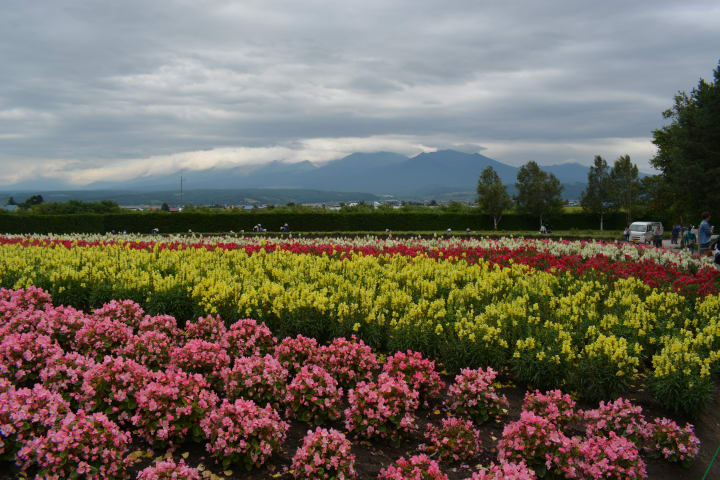 Furano had no shortage of these. You can visit flower farms like the ones in Biei, and cheese and wine factories are also top of the list for things to see in Furano.
My new friend and I tried pizza from the cheese factory, one Margherita and one triple cheese. Although we'd been eyeing up lavender soft-cream (soft-serve ice cream) earlier, after gobbling the two pizzas down, our capacity for food was utterly defeated.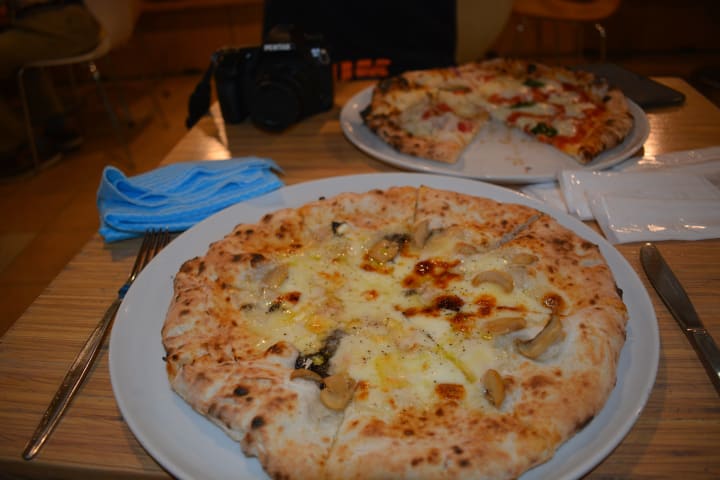 After surviving on sandwiches and the usual cheap, Japanese-style meals available at konbini (convenience stores) for most of my travels, the pizza and free wine samples were a luxurious change. This inspired me to buy some slightly-more-expensive-than-usual ingredients for my next sandwiches...
Yes, they were still just sandwiches. Go ahead and laugh if you want... I thought they were bloody delicious (pictured below, at my campsite in Furano).
We also visited a glass art shop, probably my favourite thing. We must've spent at least an hour in there just looking around at all the intricate little (and sometimes big) things made of glass.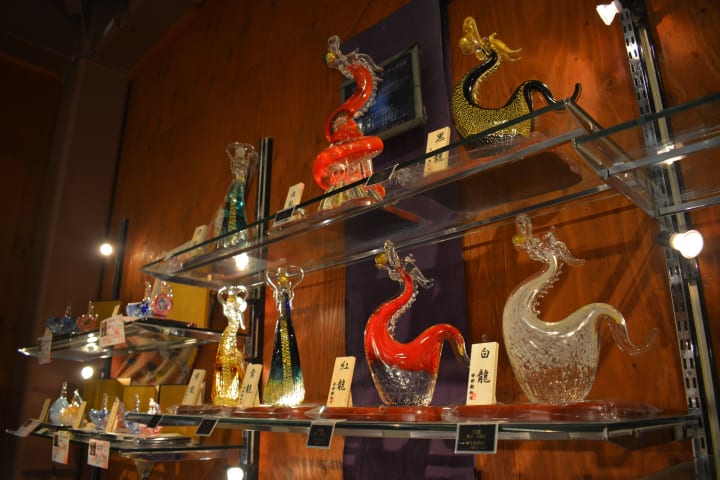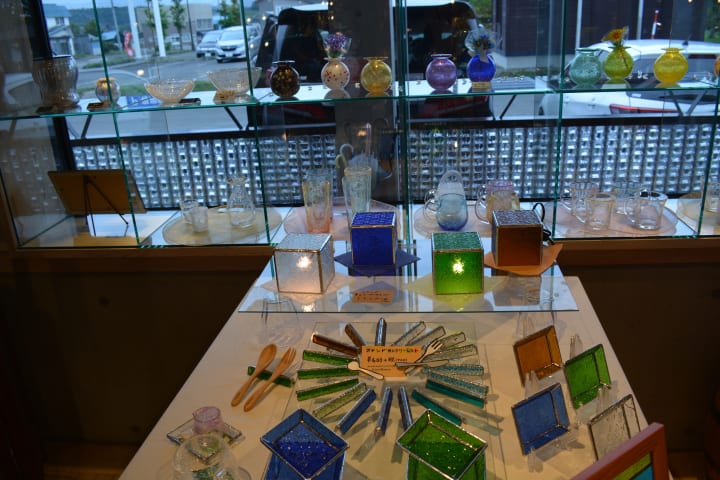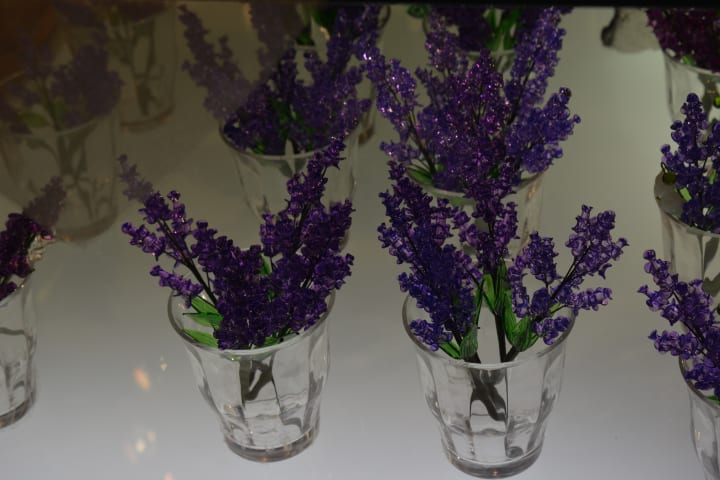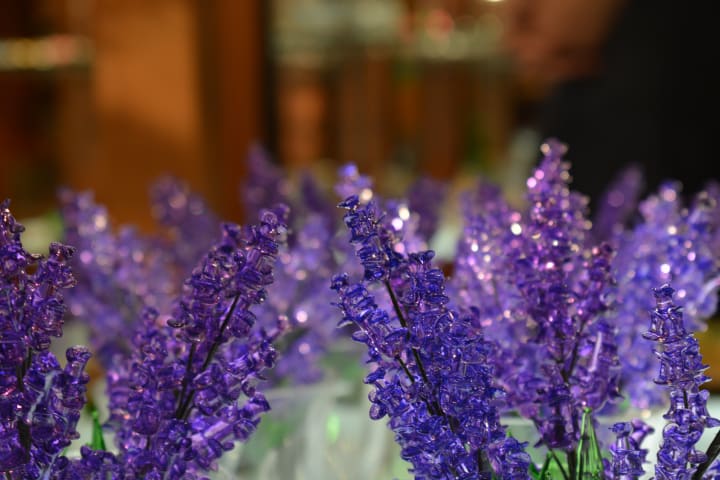 About the Creator
Read my articles or tip to support!
Blogger, Writer ✍️・Wildlife photographer, Bear Conservationist 💚・Adamant traveler ✈️・ Hiking, Camping・Getting amongst this crazy world 🌍elisooker.wordpress.com
Reader insights
Be the first to share your insights about this piece.
Add your insights