Bright light city gonna set my soul on fire
Just go to Vegas already, would you?
When you hear the name "Las Vegas", what do you think about? The Elvis Presley song? Booze? Gambling? The movie The Hangover? Crazy taxi drivers? Even though alcohol and gambling are generally the first two things someone thinks of when it comes to Vegas, this city has much, much more to offer than getting drunk and betting money.
I was very excited that I would finally get to visit Las Vegas. The young 21 year-old I was couldn't wait to try different liquors and slot machines. I travelled on a very cold Saturday morning in April from the Indianapolis airport with my grandpa, my cousin and his wife, and two of the wife's friends (plus the one's boyfriend). This was a treat for my grandpa as he usually gifted this trip to each one of the grandkids, and me being the youngest out of all 3 of my mom's kids, he decided to keep the tradition. I had flown in an airplane one other time, but that was to Florida (Disney World), and back in 2007. I was only 10 years old at that time. Believe me, I was ready to take my first big girl trip!
Lyft and Uber became my side chick
Vegas boasts a population of over 600,000 people. Yeah, it's a decently large place with lots of memorable sights to be seen. From the moment I landed at McCarran International Airport, I absolutely had no idea where I was going. Uber and Lyft both became my new best friends because of that. I had a rough map planned out of everything I wanted to experience, but not only did I want to minimize walking, I also preferred to not get lost. Personally, I made more use out of Lyft than Uber as my wait times for rides were shorter, but both apps served to be pretty useful getting from place to place.
Of course, there's alcohol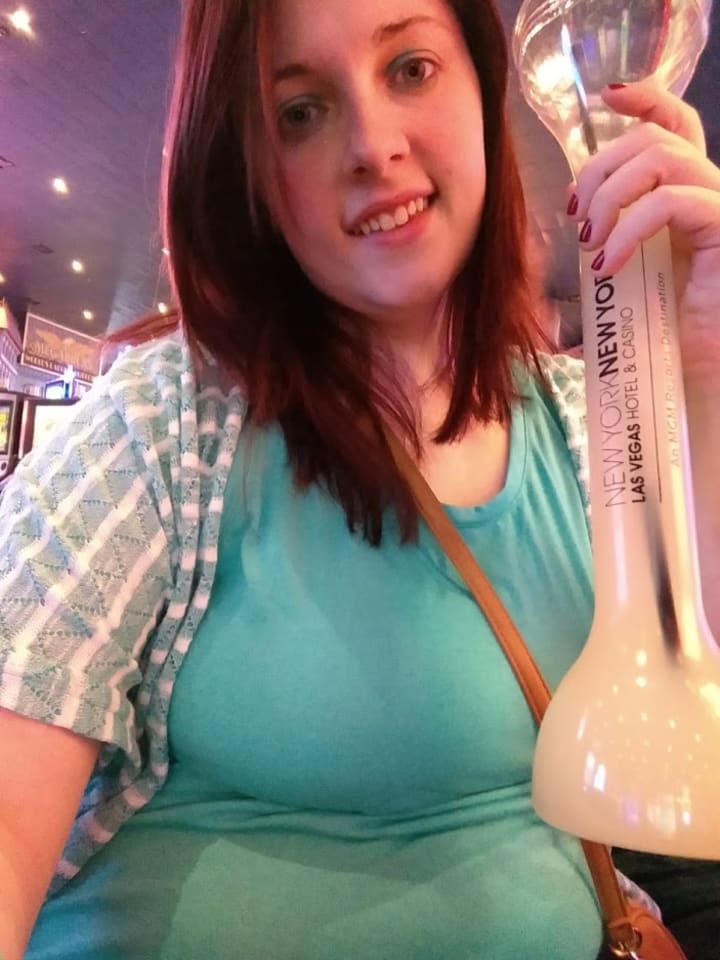 Throughout my stay, I am pretty positive that I collected at least 3 different unique glasses that I'd had booze served to me in. When it comes to the liquor connoisseur, there is something to please every palate. My go-to was as you can see, the classic margarita. Not only can you personally order whichever alcohol whenever you feel like it, you also get free cocktails while gambling. I mean, if you're putting money down the drain on the slot machines, you may as well become inebriated, right? And you can also walk down the strip with your booze in hand because it is completely legal to do so! If you like to drink, you're going to love Vegas for sure.
The many ways to lose money
Oh yes, the main event that Las Vegas is known for: the million different ways you can lose money. Er, I mean gambling. You have your classic slot machines, some of which take only mere cents for a minimum bet. There are also machines throughout the casinos that simulate your different classic games such as poker, craps, blackjack, and roulette. But what if you'd rather play in real time? Well there's that too! Now some of the minimum bet amounts required are insane: I saw high roller tables with the measly entrance price of $100, but fortunately was able to sit in on a few games where the minimum was $5. Majority of my time gambling was spent playing blackjack, both live and simulated.
Different kinds of shows
They range from musical to action to sexy: there are several different shows to be seen at the many hotel-casinos in Las Vegas. During my stay, I was very lucky to have seen two, one of which I got to sit in the very front! My first show was the Michael Jackson cirque-du-solei, where many gymnastic artists proved their best feats whilst dancing to many of the late singer's hits. There were amazing lighting effects, and of course the iconic dance from Thriller was recreated before my very eyes. That was no doubt an experience to remember. I even opted to purchase professional photos from the night.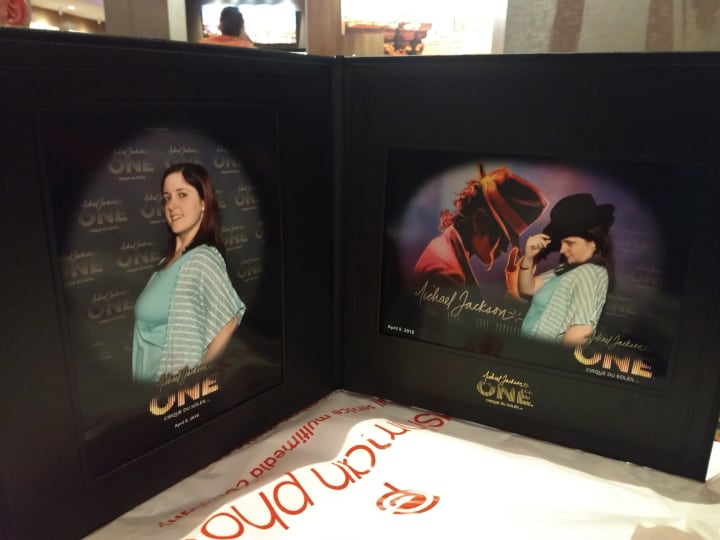 These turned out stunning and even though they were way overpriced, I am very happy I still have this piece of memorabilia to commemorate the event nearly 3 years later.
The other show I attended was very NSFW. It was located right inside the hotel I was staying at, called Zumanity. It was every bit as risque, erotic, and kinky as you could imagine. There really isn't any more for me to go into detail about as I wish to retain this article anywhere but the filthy community on Vocal, but it was definitely very provocative in nature, for sure.
This town has thrills for the adventure seeker, too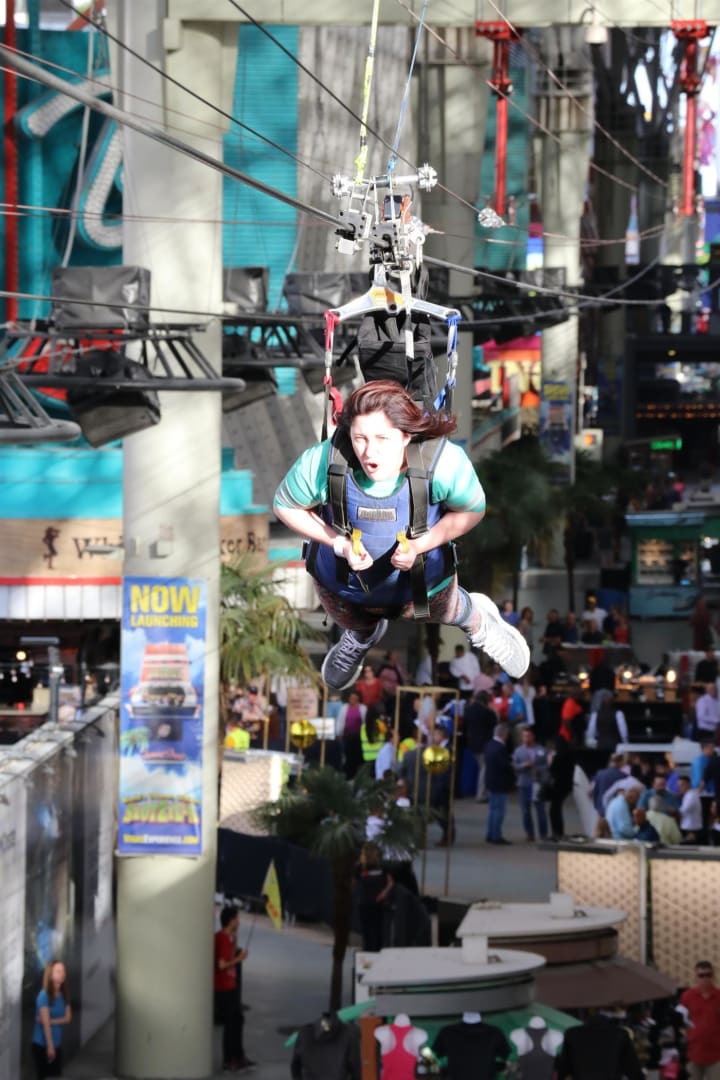 I know I paid at least $45 just to do this, but it was worth every single minute. You have two options for the Fremont Street zipline. The first one is a shorter ride, but you can sit and slowly glide down the path. The second one was the one I picked in a heartbeat, where you fly for twice as long, and you get to do it superman style. At the top of the stairs leading up to the ride, you are professionally zipped into very secure equipment. Next you are laying down on your stomach while being hooked up. Then after what seems like forever for waiting in suspense, the gate opens, and to the public watching, it appears as if the front end of a slot machine is opening. You zoom down the street, enjoying the view and the breeze before coming to what felt to me as an extremely sudden halt. After the conclusion of the ride, you have the option to purchase professional photos, which I split the cost of with my friend. Overpriced? Yes. Worth the money? BIG yes!
There were also thrill rides that sadly I did not get to experience, but certainly do deserve to make an experience in this article.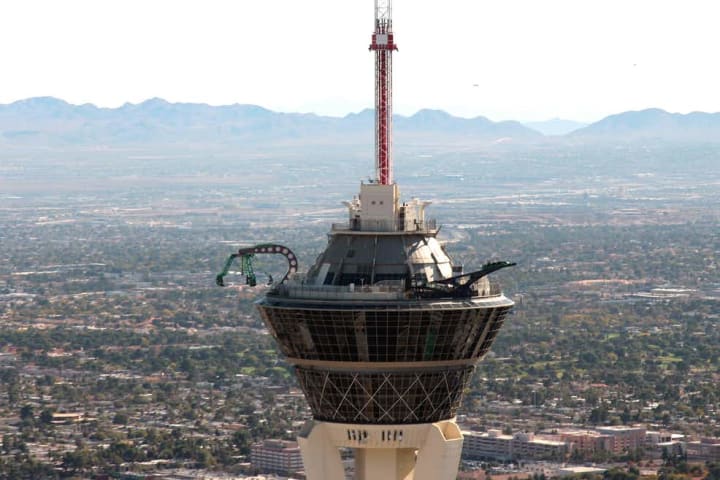 If you're a thrill-ride junkie like me, you have to visit the Stratosphere hotel. It's towards the far end of the strip and atop its peak it boasts different rides.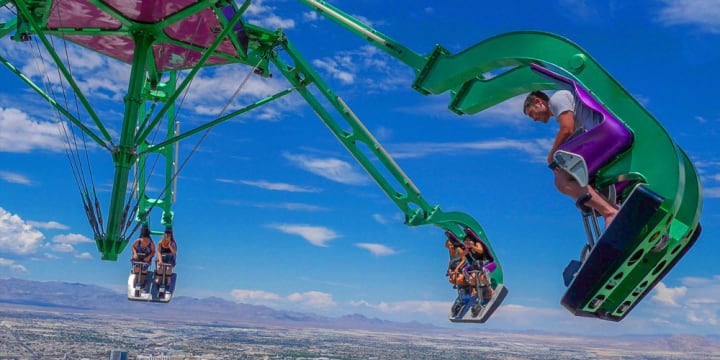 Literally named "Insanity", this beast leaves you dangling 900 feet from the ground. You're then propelled back 70 degrees while spinning with 3G's of force. Talk about a wild ride! And if you like that one, there's definitely more thrills than that waiting for you at the top of the Stratosphere. You can bungee-jump, there's a roller coaster that hangs you over the edge, as well as a ride that shoots you up a tower at 45 mph! If you like your adrenaline rush, get yourself on down to the Stratosphere!
It's heaven for any foodie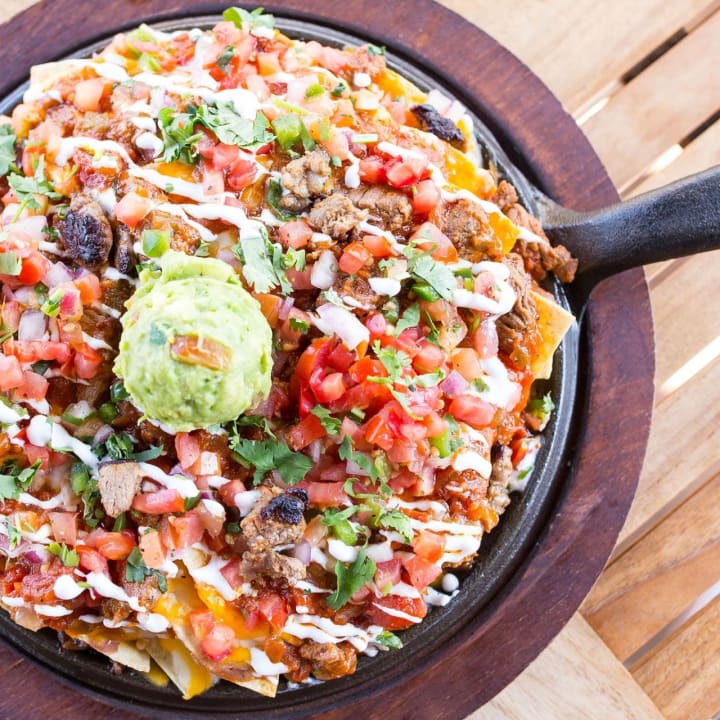 Las Vegas is a mecca for anyone who enjoys a good bite to eat. My favorite place I went to was Nacho Daddy, the home of the famous scorpion shot: a shotglass of vodka with a real scorpion on it. Yeah I wasn't brave enough to try THAT one. But I certainly chowed down on their nachos which were superb if you ask me.
Nachos aside, if you've watched Hell's Kitchen you will surely want to visit. There's Gordon Ramsay Steak at the Paris, as well as the Hell's Kitchen restaurant right by Caesar's palace. There's also many places that serve different burgers, different ethnic foods, the list goes on and on. It doesn't matter what type of cuisine you crave, you will surely find a decadent restaurant that serves it somewhere on the strip.
What are you waiting for?
Start planning your trip to Vegas already! There is something there for everybody to try no matter your age or interests. I guarantee you will find something amazing to enjoy.