Bethel, Alaska: One of America's Most Romantic Getaways
This Chilly Place Will Warm Your Heart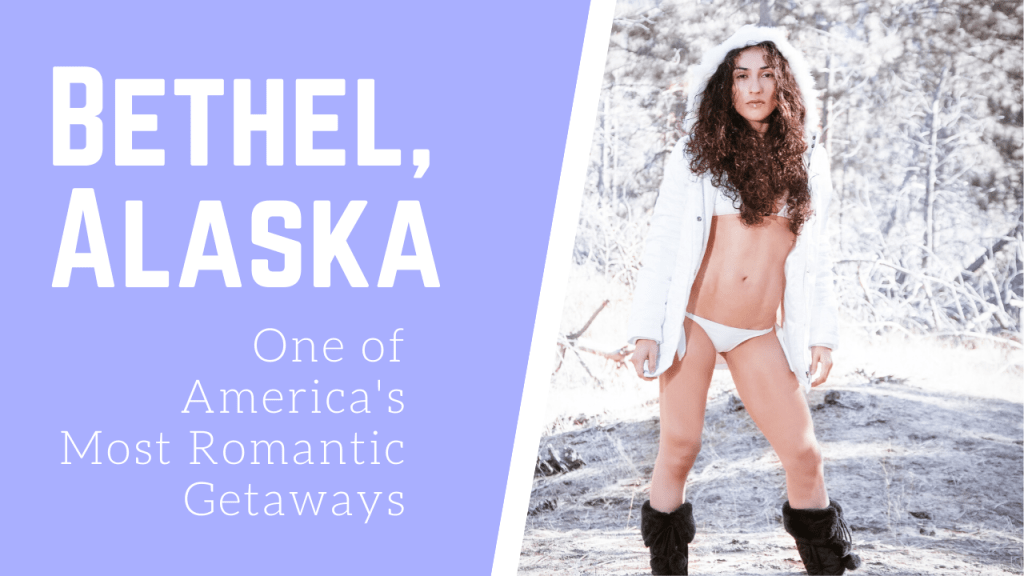 Ah, Bethel, Alaska. There are few places on Earth quite like this haven of romance and wonder. To be honest, my wife and I want to retire there one day. The largest community on the Kuskokwin River is also its friendliest, cleanest and most charming (no offense!) Bethel is also the largest community in western Alaska, not to mention the ninth largest in the state.
But enough with population facts, that's not why you are here. You are here to learn why this needs to be the next place to take your partner (I don't want to assume your gender or preferences) on a romantic getaway. I know it's hard trying to decide where to go when you need to get away, but with Bethel, it's actually easy, at least for me and my wife. Paris is overdone and smells of piss, New York is a dangerous cesspool of violence and corruption, and I'm afraid I'm going to get arrested when I'm cutting my steak in London, but in Bethel, I feel home. Honestly, our goal is to retire there some day. Here's why:
THE NATURE: I mean, you're in Alaska, so you're going to be surrounded by goreous natural beauty, but the surroundings around the Kuskokwin River is just so serene! This might be because Bethel is actually within the Yukon Delta National Wildlife Refuge, which is the second largest wildlife refuge in the nation (the third if you could Capitol Hill!). With it's cheery subarctic climate, Bethel is perfect for those of us who think there is nothing sexier than someone in a ski jacket.
The Yukon Delta National Wildlife Refuge happens to be home to all sorts of animal species such as black & brown bears, marten, muskrat, moose, muskoxen, river otter, coyote, Canadian lynx, porcupine, beaver, two separate species of fox, wolverine, mink, polar bear, and not to mention wolf packs. Not only that, but way more than one million ducks and about half a million geese travel here every mating season to procreate and further their species. See, I told you it was a romantic hotspot! We've also got gigantic seasonal concentrations of loons, northern pintails, swans, grebes, one of my favorite birds, the crane. Plus, a good chunk of the massive 150,000 or so Mulchatna caribou herd migrate onto the eastern tundra areas of the refuge throughout the fall and winter months. In the waters, seals, walruses, and porpoises can be found in the waters as well as gray, minke, and beluga, whales.
THE FOOD: I've lived in New Orleans. I've been to Paris, New York, London, Los Angeles, Tijuana, Beijing, Tokyo and all the other big food spots worldwide, and to be honest, Bethel is right up there with any of them. Especially in the seafood department. I mean, they do sushi as well as anywhere in Japan or Florida I have been to. Part of it is just how fresh and clean the fish themselves are, but the mastery of these Bethel sushi chefs is criminally under-reported. Chopstix Sushi Restaurant is one place that as soon as you bite into their food, you'll wonder what country you are in. Don't take people with dementia there, especially if they fought in the south pacific during WW2, because they may very well have a flashback and think they are in Iwo Jima.
Don't think Bethel only knows how to do seafood and sushi though, they don't! The Snack Shack has one of the best burgers I've ever had, and there are many pizzeria's good enough to make any Italian shout "Mama Mia!" The Tundra restaurant, where my wife and I had our 12th wedding anniversary, will always hold a special place in our hearts, and our stomachs! Seriously, the restaurants and chefs of Bethel are just so good! I don't think I've ever had a bad meal there!
THE HOTELS: If I had to choose a favorite hotel in Bethel, it would either be The Long House Hotel or the Old Mission House Bed & Breakfast. I'll be honest, I've been dying to try the Brown Slough Bed & Breakfast too, but the food is just so good at The Long House, and the rooms are just so cozy, I can't stop myself from booking there. My wife and I promised ourselves we'd try both next trip out. When everything was booked one year, we stayed at the Kuskokwin Inn, which was comfortable, charming and most importantly, warm! Really, it is nearly impossible to go wrong with the lodgings here in this paradise.
If you want my suggestion on a time to go, visit Bethel in the spring or in the winter. With the spring, you can attend the super fun and romantic Yup'ik dance festival, but in the winter, you won't want to leave your room! Which is great! You and your partner, locked in a room together practically, it totally will reinvigorate your relationship.