Best Places to Live in Tennessee
Country Music, and Beautiful Countryside Landscapes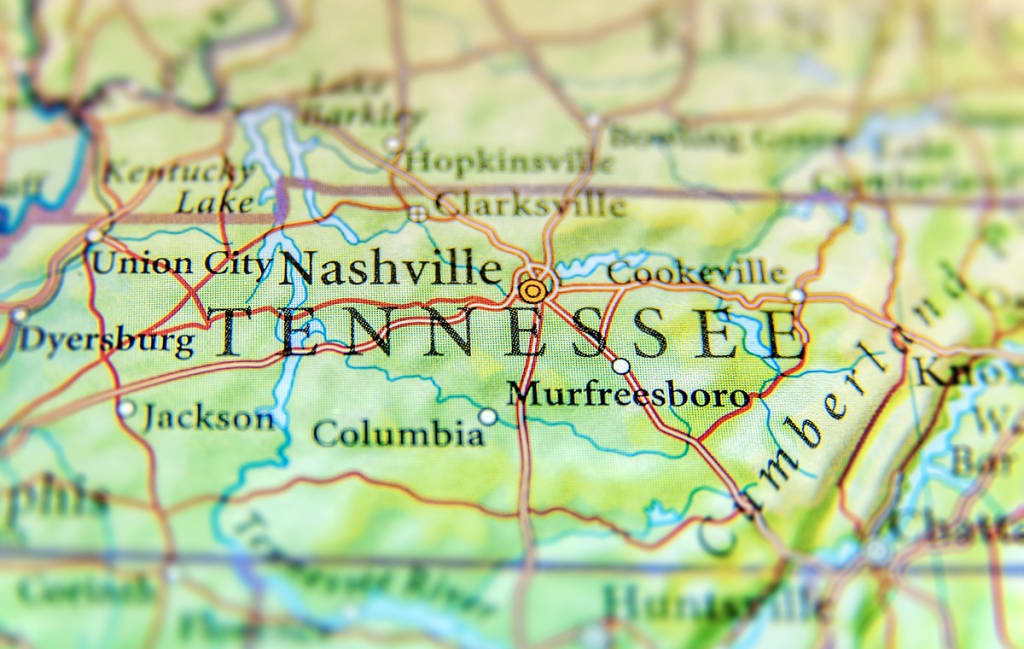 Tennessee. Country music, beautiful countryside landscapes and some of the best damn whiskey on God's green earth. If you have an affinity for any of these things, chances are you'd enjoy living in Tennessee!
Now, before you move to Tennessee, you're going to need to know where you want to move. Are you looking for a cozy bungalow in a quiet suburban neighborhood? Maybe you want a downtown loft, near your workplace and the downtown area of a major city. Perhaps you want a cozy log cabin in the mountains, or a spacious farm in a rural small town.
But you still have to decide where you want to move. No, not what type of property you want to buy; we already covered that. You have to decide what city you want to live in! Deciding where you want to move can be an overwhelming task, but we're here to help. We've gone ahead and broken down some of Tennessee's best places to live, from relaxed farm towns, to sophisticated metropolitan metropolises that still feel like Tennessee.
While these might not be the fastest growing cities in Tennessee (that award goes to Murfreesboro and Clarksville, which are among the fastest growing in the nation) they make up for it in atmosphere and culture!
Nashville, the Country Music Capital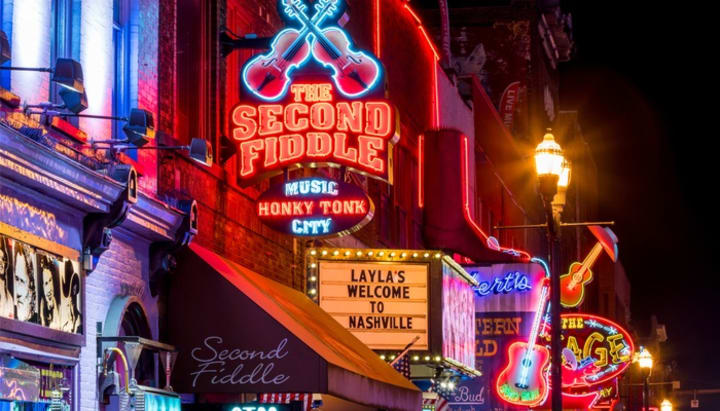 The city of Nashville is the beating heart of Tennessee. From the musical culture that dominates the country music scene to the vibrant nightlife and excellent employment opportunities, Nashville is unquestionably where it's at.
If you're pursuing a career in music, Nashville is where you're going to find the most opportunities. With dozens of record labels, some of the most talented instrumentalists and producers in the industry. If you're looking to make it big in the industry, Nashville is the place to go.
Nashville has a variety of different types of properties to choose from, ranging from relatively modest and inexpensive homes to massive, luxurious mansions worth tens of millions of dollars. Whatever your budget, Nashville has tons of great employment opportunities, and the school system is excellent, for those with children. Property is in high demand, fortunately there are many real estate agents in Nashville that can help you find a property that's right for you and guide you through the process of buying it.
Now, given these factors, it follows that Nashville has some of the most expensive real estate in the state. If you're looking to buy a home in Nashville, you're going to have to shell out some serious cash. The average price for a home in Nashville is around $270,000, with houses in nice neighborhoods going far higher.
Memphis, the City of Soul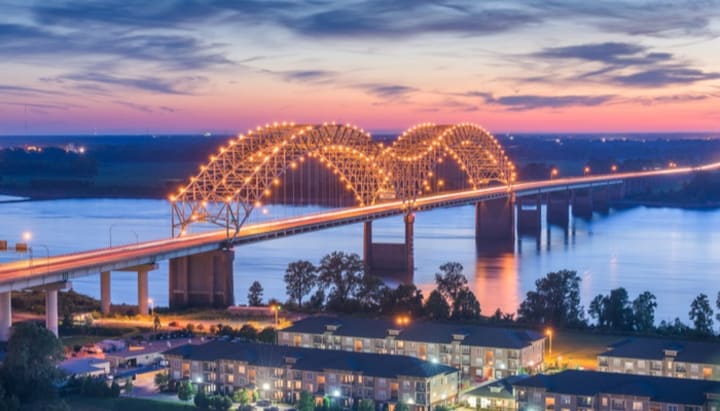 Memphis is the other side of Nashville's coin. If Nashville is a slick, corporate metropolis, the city of Memphis is its cultural and artistic antithesis. The omnipresence of the music industry in Nashville, while good for its economy, can be quite overwhelming for those seeking a more laid back, down to earth atmosphere.
For those looking for such an atmosphere, allow me to bring to your attention the city of Memphis! Originally founded as a shipping and trading center, Memphis was once one a refined, aloof city run primarily by wealthy shipping magnates. However, a dearth of yellow fever hit the city in the late 1800's, the majority of the upper class citizens left, leaving only the lower class Irish- and African-American residents to tackle the problems that faced the city down.
Memphis' tumultuous history has produced a town with a much more raw, down-to-earth feeling than that of Nashville or other large cities. Culturally, Memphis has had a much more organic music and arts scene, without the corporate oversight and control so often present in Nashville. This has led to a much more rich, unique musical identity, with Jazz, blues, soul and country musicians innovating and experimenting in an environment much more open to new sounds.
If you're looking for a down-to-earth, city with a relaxed atmosphere and rich musical culture, Memphis is the place for you! But the atmosphere isn't the only thing that's down to earth: home prices are dirt-cheap too! After you've finished the process of finding a real estate agent in Memphis, the average home price is around $90,000. As an added bonus, the cost of living is lower than the national average by 17 percent!
Knoxville: Authors and Intellectuals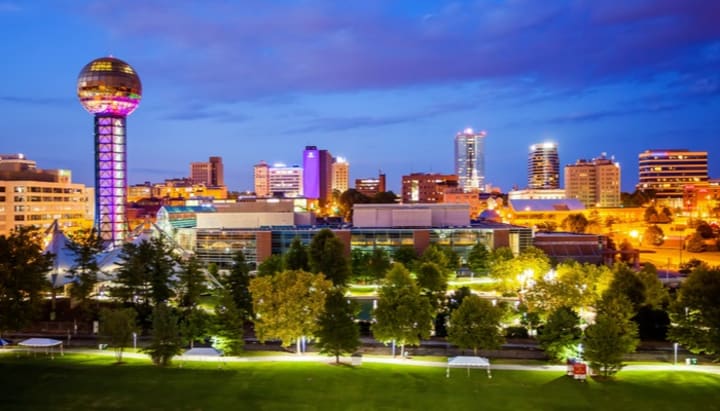 The city of Knoxville has something different from the other two cities on this list in a number of ways. Situated further east than Nashville and Memphis, Knoxville lacks the strategic trade significance of it's more populous sister cities. What Knoxville lacks in economic significance, however, it makes up for in other areas!
Knoxville is one of the intellectual centers of Tennessee and is home to the prestigious University of Tennessee. UT offers a wide variety of courses in a number of different fields, as well as a number of different scholarships and aid programs for those from lower income households.
While it isn't a music industry powerhouse like Nashville or a boundary-pushing center of musical innovation like Memphis, Knoxville has made many significant contributions to the country, bluegrass and folk genres, with a number of widely recognized musical acts and performers getting their start in the city. Those looking for a more small-town type experience, with beautiful scenery and vibrant music, Knoxville has what you're looking for!
While not as expensive as Nashville, Knoxville is quite the pricey place to live. The average home in Knoxville is going to set you back about $175,000. Don't let this scare you though; now is a great time to buy, with property values rising and houses selling like hotcakes.
Franklin: the Quintessential Small Southern Town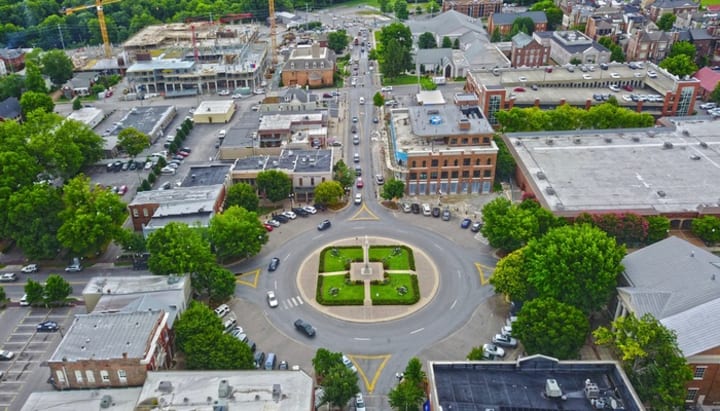 The rural, agrarian town of Franklin is quite a bit smaller than the others on this list, with only around 60,000 residents living in and around the city. While this may deter some, those seeking to get into the farming business or simply live in a farming community will definitely find exactly what they're looking for here.
If you do end up buying a farm or moving into a farming community, you'll have plenty to do on your free days and nights. Franklin has numerous historical attractions, from sites that played a key part in the civil war, to buildings that mark key points in the development in the town. When the sun sets and the thirst sets, you can mosey over to one of the many well stocked watering holes that Franklin has to offer, and afterwards visit one of the honky tonks that Franklin has to offer.
The average home price in Franklin TN is sky-high, at an average of $475,000, so this town is not for those looking to live on a budget. However, if you have the money for it, this town is the place for you! If you're looking for a house here, you'll need to find good real estate agents in Franklin. They'll help you find a listing that is perfect for you, at the best price possible!
Where you end up living in the great state of Tennessee is up to you, and at the end of the day it all comes down to what you want out of your new home town. Whatever city ends up capturing your heart, we're sure you won't be disappointed!

Beni Restea
I'm a member of the content team at The OFFICIAL Real Estate Agent Directory®, producing countless informative and trendy real estate articles for RealEstateAgent.com and its many outlets.
See all posts by Beni Restea →