Best Las Vegas Pools
In this story I have shared with you the best pools of Las Vegas.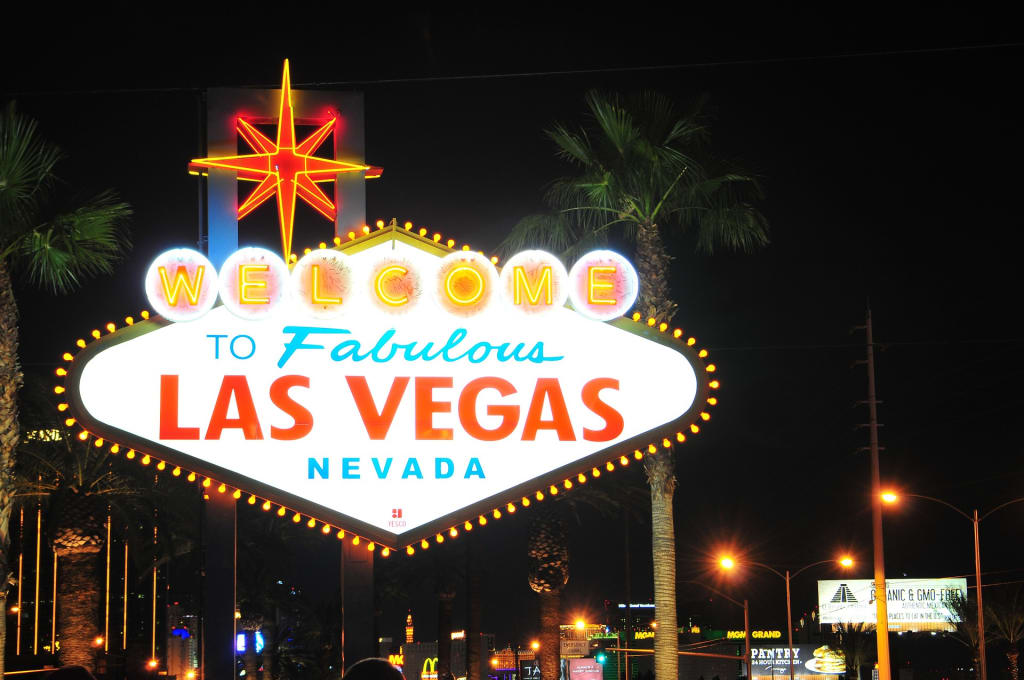 Las Vegas
As temperatures rise in Las Vegas, NV, the pool scenes also begin to heat up. Las Vegas pools are some of the most luxurious and relaxing, featuring real sandy beaches, tropical habitats, and impeccable service.
Here are the best Las Vegas pools:
Mandalay Bay
Arguably the best pool complex in Las Vegas, Mandalay Bay covers an awesome 11 acres. If you're looking for more than the three swimming pools, then you can check out their sandy beach, wave pool, and lazy river.
Whether you want to float down the lazy river on an inner tube, or lounge on the beach, the Mandalay Bay pool is the best option in Las Vegas.
Tropicana
The Tropicana in Las Vegas has always had one of the best pool complexes around. However with their recent renovation, the pool just got even better.
The world famous Nikki Beach is opening this spring at the Tropicana, and it won't disappoint. The Las Vegas Nikki Beach will have full dining and bar, swim up blackjack, sand volleyball courts, and even a private island in the center of the tropical pool!
This is one of my favorite pools. But the water at this place does not taste well, so I'll advise you to take a water bottle filled with water purified by top water filter. Or at least drink water from water filters available at this place.
Besides Tropicana has got a very good rating. The service staff is very friendly, and they provide 24 hour service.
Also the beds are cheap, and the rooms are great. You'll meet a lot of interesting people there.
Flamingo
The Flamingo pool stretches over 15 acres, and features a wildlife habitat, among other things. Among the tropical setting, you can find tennis courts, water slides, and even a grotto. Like most other Las Vegas pools, you can find poolside table games. However unlike other pools, the Flamingo has Tan Ambassadors who will assist guests with their tans.
Flamingo is also a very cool and vibrant hotel. The rooms are good and airy. There are lots of dining tables and minibars at this hotel. The rooms are also equipped with rainfall showers. The rooms also come with whirlpool tubs.
Hard Rock Hotel
The Hard Rock Las Vegas is the perfect playground for adults. The pool area spans over four acres, with two sand-covered pools, and an underwater sound system! The Hard Rock is perfect for lounging, drinking or gambling.
However, come Sunday it transforms into Rehab, the premier Las Vegas pool party. They also serve great food and cocktails. The service staff is also good. If you ever decide to visit this hotel, don't forget to treat yourself with Pink Taco, it really tastes amazing. This hotel has got a very quiet ambiance, you'll feel like you're home in Vegas. The new tower is smoke free as well.
Mirage
The Mirage in Las Vegas was one of the original luxury resorts, and its pool is no exception. Its Polynesian tropical theme complements the hotels with two lagoon swimming pools. There are even waterfalls to complement the natural landscape and beauty.
Mirage is one of the best places to enjoy food. They serve great food along with cocktails. The service staff is very friendly as well.
Bellagio
If you're looking for refined relaxation, then look no further than the Bellagio pool. The area is divided into six courtyards of pools and fountains that perfectly set the Mediterranean mood. The best Las Vegas pools provide different atmospheres, but the Bellagio is the most classy and elegant of them all.
Bellagio is a luxury resort and hotel. It is inspired by the Lake Como town, which is located in Italy. The main feature of this hotel is its eight acre lake, located between buildings. The main building of this hotel has more than 3000 rooms and 36 floors.
Certainly, it's one of the best pools in Vegas.
guide
Akash Sharma is a blogger from India. He like to write on various topics like parenting, family, health, child care etc.