Best Holiday Destinations for 2020
With countless scenery options, from mountain escapes to historic regions to revitalized cities there is plenty to experience.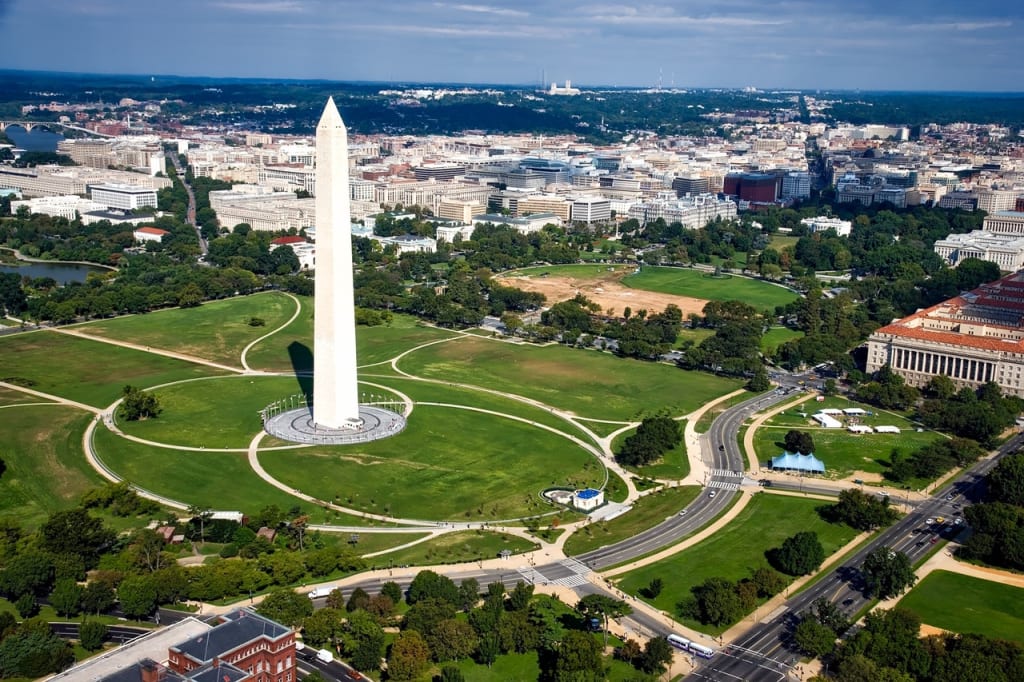 As traveling becomes a priority for more people, choosing just one destination seems impossible. A great place to start, however, is the backyard of the United States. With countless scenery options, from mountain escapes to historic regions to revitalized cities there is plenty to experience. These are some of the best holiday destinations for 2020.
Martha's Vineyard
Martha's Vineyard is a hotspot for the wealthy and famous. The picturesque destination is filled with Greek revival homes, posh stores, art galleries, and upscale restaurants. The only way to reach the island, located just south of Cape Cod, is by boat or plane. The laid-back elegance, New England charm, and sense of relaxation have made Martha's Vineyard a top choice holiday destination for decades.
Visitors can enjoy picturesque nature at the Longpoint Wildlife Refuge or Felix Neck Wildlife Sanctuary. There are scenic lighthouses thanks to the island's past as a whaling town and sailing is a popular way to enjoy the weather.
Washington, D.C.
Washington, D.C. is a vibrant city offering visitors a range of unique experiences. The nation's capital is home to several iconic sights, American history, incredible gastronomy, art, and culture. The majority of Washington, D.C's world-class museums are free to enter, including all 19 Smithsonian Museums. With free access to many monuments, memorials, and historical sites getting a rich cultural experience is effortless.
The city boasts the Michelin Guide and has new restaurants opening constantly. Washingtonians love to brunch, and many restaurants have bottomless food and drinks. The city also loves after-work happy hour. The Boardwalk, a Penn quarter bar dc located half a block from the Gallery Place Metro, is D.C.'s newest and liveliest bar and eatery. With daily happy hours, The Boardwalk offers unique spins on craft cocktails and frozen drinks and has an impressive draft beer list. They also have a downstairs equipped with games like shuffleboard, foosball, and arcade basketball.
Asheville, North Carolina
Asheville is an eclectic mountain city buzzing with creativity and surrounded by natural beauty. The dedicated River Arts District is an industrial area turned artist collective that 250 working artists call home. Watch artists in action and wander around the district to explore breweries, coffee shops, and restaurants. Asheville is surrounded by the Blue Ridge Mountains, and there are plenty of rooftop bars to take in a sunset. It has one of the longest-lasting fall foliage seasons in the world.
There are over 30 breweries throughout Asheville, with two of the country's largest craft breweries headquarters located there. The culinary scene is focused on local eateries and locally-sourced products. Several James Beard award-winning chefs have opened restaurants in Asheville. The city has a range of diverse historical architecture, countless locally-owned shops, and an enthusiasm for outdoor activities.
The Ozarks
The Ozark Mountains span across southern Missouri, northern Arkansas, and eastern Oklahoma. The region is a stunning display of rolling hills, deep clefts, and spring-fed rivers. The Ozarks have been popular with outdoor enthusiasts to explore woodlands, limestone bluffs, caves, historic sites, and crystal clear waters. Along the Ozark National Scenic Riverways are 134 miles of canoeing, inner-tubing, and campgrounds. As big businesses have thrived there has been a growing demand for boutique hotels, high-end shopping, fine dining, and fine art.
Lake Tahoe
Situated along the California-Nevada border is Lake Tahoe, a picturesque destination that attracts more than two million visitors annually. Steep granite cliffs, mountaintops, and pristine waters attract visitors to Lake Tahoe interested in recharging in natural beauty. Surrounding the lake are miles of hiking trails, stunning vistas, and incredible skiing. Lake Tahoe also has high-end shopping, upscale dining, casinos, and hot air balloon rides.
Enjoying nightlife while on holiday is part of the fun, but for some, self-control is difficult when it comes to alcohol. With hot new cocktail bars like Fia Lounge and Pinky's Los Feliz constantly popping up it's hard not to have an active social life centered around trying interesting drinks. California has many alcohol treatment center options for people seeking recovery.
CAST Centers is a premier West Hollywood outpatient treatment center for dual diagnosis, mental health, and chemical dependency. Patients follow individualized recovery programs and therapeutic solutions to overcome addiction and lead healthier lives. To learn more visit CAST Centers located at 630 N Doheny Dr. West Hollywood, CA 90069 or call them at (323) 457-8208.