Guides
Best Free Galleries and Museums of Paris
Paris doesn't have to be penny-pinching.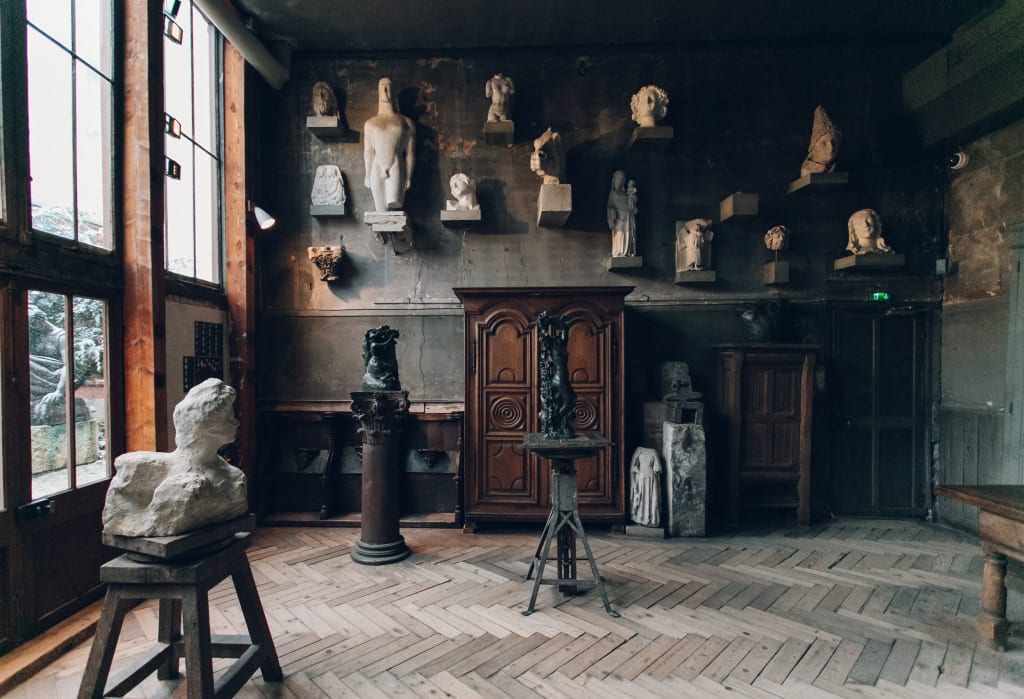 As an art-lover who moved from London to Paris, one of the biggest adjustments I've had to make is how frequently I visit art galleries and museums. Unlike London, beacon of free culture, many of Paris' iconic galleries; such as the Louvre, Musée D'Orsay, and Jeu de Paume, sans gratis. Except for the first Sunday of the month, when most galleries open their doors to visitors, for free!
Nevertheless, like every starving artist/student/millennial, I've figured out the best places to visit for free, without having to wait for the first Sunday per month. Oh, and there are some real gems!
Musée d'Art Moderne de la Ville de Paris, 16e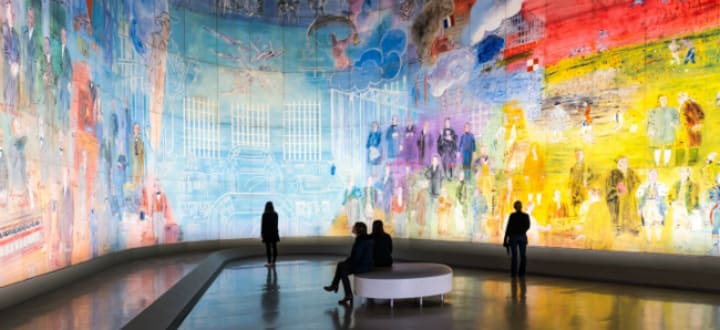 The Musée d'Art Moderne de la Ville de Paris is, first of all, a beautiful example of 1930s architecture. Housing more than 13,000 works, it is one of the biggest museums of modern and contemporary art in France.
The permanent collections consist of works from the beginning of the 20th century up to the present day, and include major artists such as Picasso, Modigliani, Derain, Chagall, Boltanski, Parreno, and Peter Doig. The museum also owns rare and exceptional in situ works, such as the first two versions of La Danse by Matisse and Raoul Dufy's monumental masterpiece La Fée électricité.
Even though temporary exhibitions often require tickets, prices begin at just €5, or even less with certain reductions!
More information can be found here.
*The museum is currently closed until March 15th, 2019 in order to install the upcoming exhibition.
Musée de la Vie Romantique, 9e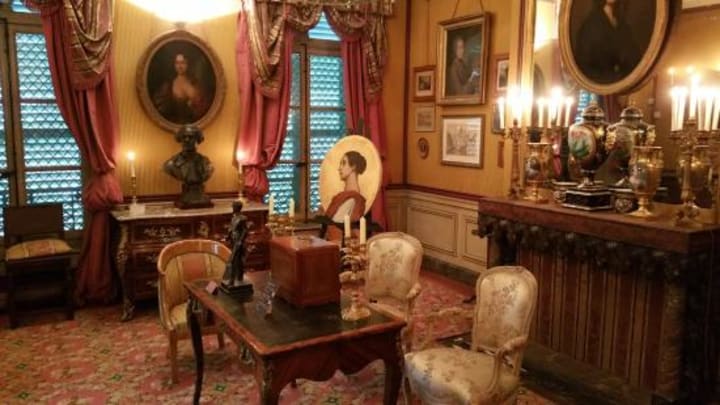 This is originally the home of Dutch-born artist Ary Scheffer, who lived in Paris in 1811. In this house, starting from 1830, the space quickly became a meeting place for a number of key figures of the art, music, and literary scenes of the time; including George Sand, Delacroix, Chopin and Liszt.
Even after his death in 1858, the house continued to host artistic soirees, via his daughter, Cornelia Scheffer-Marjolin, whose evenings included Henri Martin, Ivan Tourgueniev, and Charles Gounod. In 1899, after Cornelia's death, the house passed to Noémi Renan-Psichari (Ary's great-niece), and her daughter, Corrie Psichari-Siohan; who in turn hosted Anatole France, Pierre Puvis de Chavannes, and, more recently, Maurice Denis.
The house was sold to the state in 1956.
It opened as a museum in 1982.
More information can be found here.
Musée Bourdelle, 15e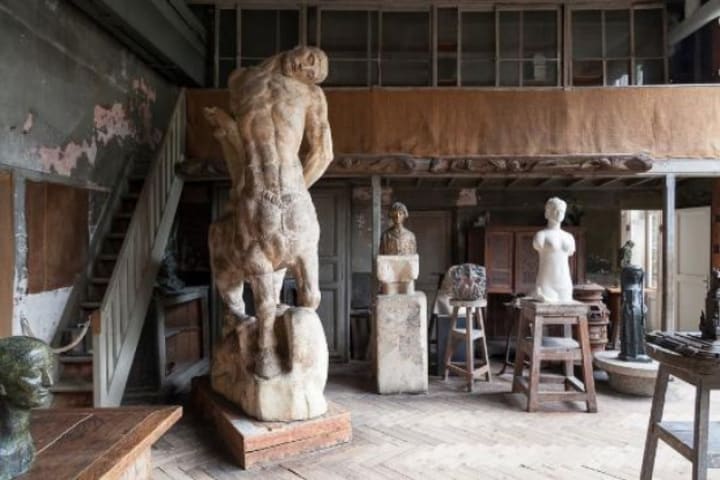 This is a museum dedicated to the life and works of sculpture Emile-Antoine Bourdelle, who began his career as an assistant to Rodin before rising to fame in his own right as he created his own style. The two, who had a great deal of respect for each other, even opened a free school in sculpture in Montparnasse. During his teaching career, his students included Alberto Giacometti, Germaine Richier, Vieira da Silva, and Otto Gutfreund.
The main collection is free.
More information can be found here.
Musée du Parfum Fragonard, 9e
This is a museum dedicated entirely to fragrance and the history of the art of perfume making. Tours, led by an expert perfumier, last 30 minutes, and are free of charge. After discovering the manufacturing techniques and history of the precious elixirs, you can test your nose with an olfactory game available free of charge at the end of the tour.
Take part in a workshop and take home your own customised perfume. These, however, are not free, it should be noted, but are a steal at €95 for a 90 minute workshop. After the workshop, you will head home with your creation presented in an elegant, personalized 100 ml bottle and pouch, a diploma signed by the teacher, and your perfumer's apprentice apron.
More information can be found here.
Musée Zadkine, 6e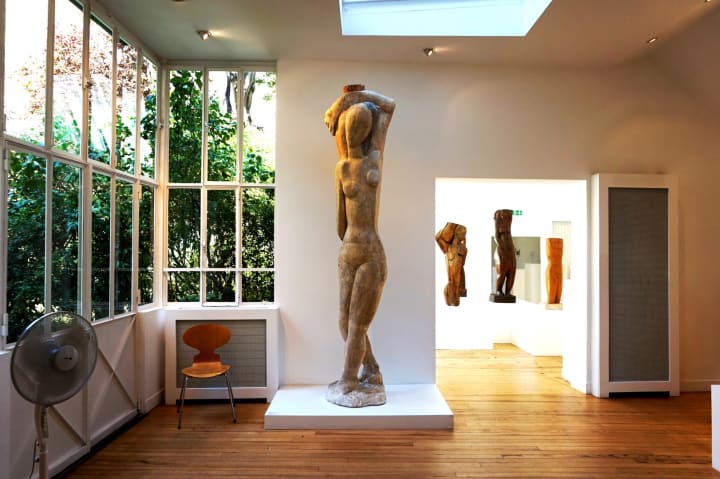 Less known than Musée Bourdelle, this is another museum dedicated to a great sculptor. Russian-born Ossip Zadkine, who also created paintings and lithographs, spent much of his life in Paris, arriving in 1910, and he remained here until his death in 1967.
He joined the Cubist movement in 1914 before finding his own style in the 1920s, which was heavily influenced by African and Greek art.
Fun fact: He was a good friend of the writer Henry Miller, and inspired Miller's character of Borowski in Miller's novel, Tropic of Cancer.
The permanent collection is free.
More information can be found here.
Maison de Victor Hugo, 4e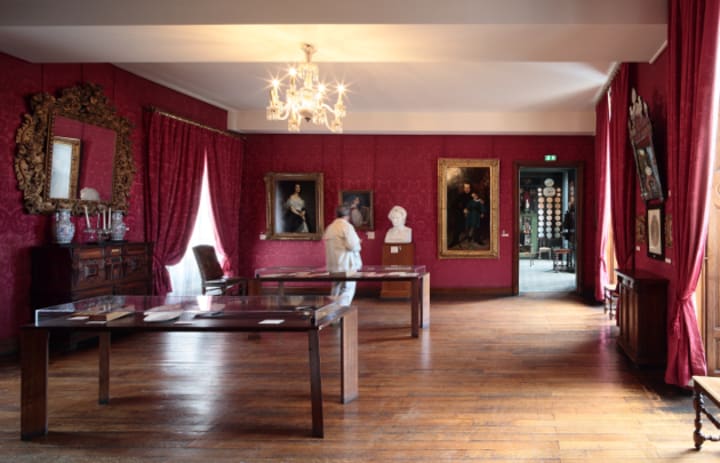 The apartment, rented by the famed author of The Hunchback of Notre Dame between 1832 and 1848, has been laid out in such a way as to take you through his life, evoking his writing through furniture, objects, and works of art that belonged to him or that he created himself.
Temporary exhibitions are often very affordable, with prices starting from about €6.