Best Beaches to Visit on the East Coast
Alexis Azria on the East Coast's best beaches.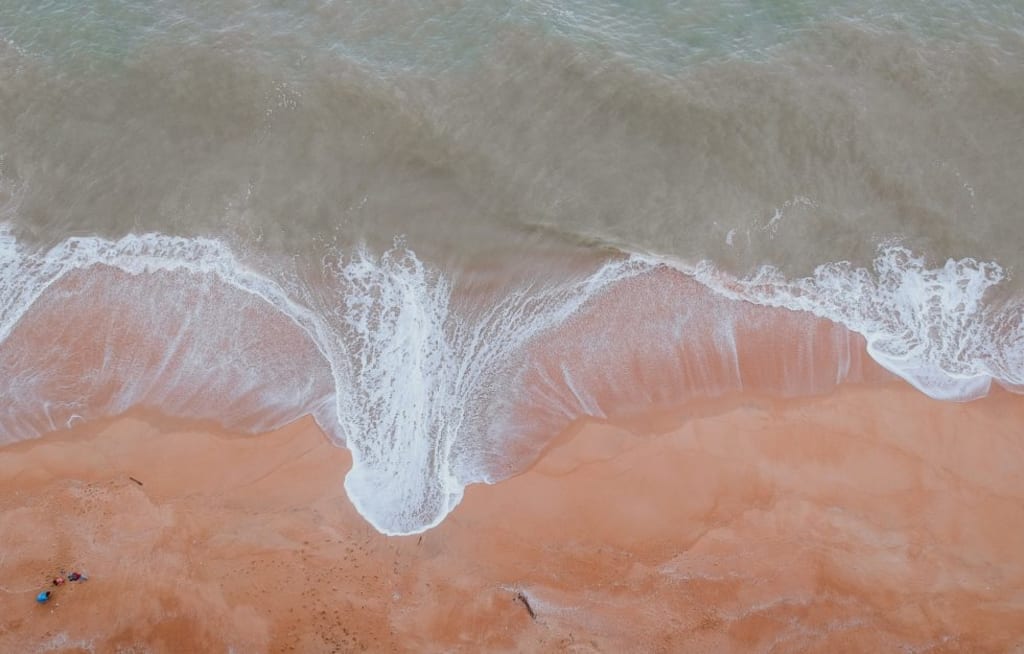 The Eastern seaboard of the United States is one of the world's most diverse and beautiful stretches of land. With so many great beaches to choose from, it can be challenging to decide where to go. We have compiled a list detailing some of the best beaches on East Coast.
1. Cape May, New Jersey
Cape May's beaches are family friendly, clean, and close to restrooms and food. They run approximately 2.5 miles parallel to Beach Avenue and are within walking distance from most accommodations. You will need to purchase a beach tag for Cape May City beaches from 10am – 5pm, Memorial Day Weekend through Labor Day if you are 12 and older. Tags are available weekdays at City Hall Tax Office (643 Washington Street) and any beach entrance during the summer. Beach tags are free for active military personnel and veterans. An evening flag ceremony is held at Sunset Beach daily at 7pm from Memorial Day Weekend through August, and at 6pm on Saturdays in September. And families should visit the Cape May lighthouse.
2. Virginia Beach, Virginia
With its many hotels, dining and fun activities for families, the Oceanfront is where the action is. Live music, street performers, outdoor cafes, the popular marina, and their famous three-mile boardwalk make Virginia Beach a fun destination for children. At the Rudee Inlet marina you can find fishing charters, jet skiing, parasailing and waterside dining. And all through the summer there are festivals and free concerts. Families can also visit the Cape Henry Lighthouse, the Lesner Bridge, and First Landing State Park.
3. Madison, Connecticut
If you're looking for a place to sit back and enjoy the ocean, head to Hammonasset Beach State Park. Enjoy the two-mile beach and numerous activities, including swimming, camping, picnicking, hiking, boating, and even scuba diving. Make sure to bring money for entrance if you aren't a Connecticut resident. Connecticut vehicles can enter for free, but non-Connecticut vehicles have to pay $15 during the weekdays and $22 on the weekends. Head there after 4 p.m., though, and non-residents will only pay $7 during the week or on the weekend. Also take the scenic hike in Madison along the Hammonasset segment of the Shoreline Greenway Trail. This trail is nearly a mile long and features some incredible views of lush Connecticut forestry.
4. Southampton, New York
Southampton Village has approximately seven miles of extraordinary oceanfront with eleven individual beaches. There are eight parks and several museums to visit. Check out their numerous music festivals and concerts. And see their beautiful beach through their live cams. Just be sure to purchase their beach pass before arriving.
5. Cape Hatteras, North Carolina
Cape Hatteras National Seashore extends more than 70 miles from South Nags Head to Ocracoke Inlet, covering 30,000 acres. To get away from it all, visit Hatteras Island which stretches nearly half the distance of the entire Outer Banks. You will be amazed at just how much undeveloped beach wilderness exists between the island's seven village communities. You can fish right from the beach or take a charter boat out to the deep blue water of the Gulf Stream.
6. Kiawah Island, South Carolina
Kiawah Island is a golfer's paradise with 10 miles of gorgeous beaches, preserved maritime forests, sand dunes, marshes and endless activities for your next vacation. Deer, bobcats, gray foxes, raccoons, river otters, and ospreys are just a few of the many animals that can be found here alongside the American alligator and loggerhead sea turtles. Bike paths run throughout the island and there are many dining options at the resort for families.
7. Nantucket, Massachusetts
Virtually all of Nantucket's 110-mile coastline is free and open to the public—including 80 miles of some of the world's most beautiful beaches.There are 30 miles of bike paths with the most scenic 18-mile round trip that begins downtown and heads east to the sea.
And with the Whaling Museum which describes Nantucket's vivid history of being the world's whaling capital for the better part of a century, families will enjoy the stories found on every corner of the village.
This article was originally published on Alexis Azria's website.