Best 8 Places in Egypt
Discover the best 8 places in Egypt such as charming pyramids, temple & tombs of Pharaohs, and much more.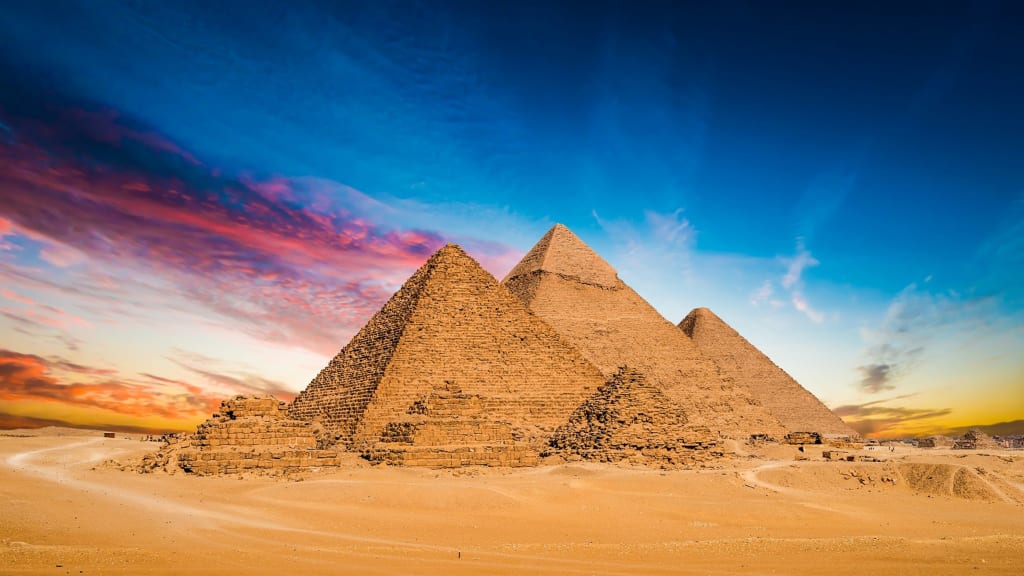 In this story, I will talk about tourism in Egypt and all that may pertain to the tourist during his tour in Egypt.
Egypt is a first-class tourist destination for many tourists from all parts of the earth, where there are many tourist places, and scenic attractions that attract many Tourists, as Egypt contains one third of the monuments of the world, and therefore Egypt has a great place among the countries, and we will show you the most important and best places to visit if you decide to travel to Egypt.
The Great Pyramids
In the city of Giza, the pyramids are one of the most prominent tourist attractions in Egypt, and the most attractive area in Egypt for tourists, and the pyramids of the seven wonders of the world, where the world has not yet reached the way the pyramids were built, they are unique and strange architectural style.
Abu Simbel Temple
Abu Simbel is an archaeological site exist in Aswan city with two temples: the Small Temple and the Great Temple, carved in the rocks. The temples were built during the reign of King Ramesses II in 1279 to 1213 BC. The temples were built to celebrate the victory of Pharaoh Ramesses II at the Battle of Kadesh.
Egyptian Museum
The Egyptian Museum is one of the most famous museums in the world because it includes a large number of Egyptian antiquities and manuscripts dating back to ancient times, and this is one of the most important places of tourism in Egypt.
Valley of the Kings
Valley of the Kings is the best attraction site existing in Luxor, where it contains tombs of a number of ancient pharaohs and nobles from the 18th, 19th, and 20th dynasties. The valley houses the tombs of several prominent pharaohs, including Tutankhamun, Seti I, and Ramesses II, as well as several queens.
Karnak Temple
Temple of Karnak is a complex of ancient ruined statues and temples dating back to the reign of Pharaoh Ramses II. This area was the place of worship; it contained four main temples, one of the most famous and the largest of which is the temple of the god Amun.
Philae Temple
Temple of Phaile located in Aswan. It was built for the goddess Isis by Pharaoh Ptolemy II but was completed by the Roman kings. The temple tells the story of the goddess Isis, the wife of Pharaoh Osiris, who symbolizes the funeral rites and the gift of life.
Qaitbay Citadel
It's located in the city of Alexandria, a castle very beautiful and magnificent, show the ancient Egyptian history, as it overlooks the scenic landscapes of the Mediterranean Sea.
Finally, Egypt has many important and attractive archaeological monuments worth it to visit by enjoying one of Egypt tour packages to visit these attractions and witness the glory of Pharaohs.