Bermuda Cruise Part 3
Homeward Bound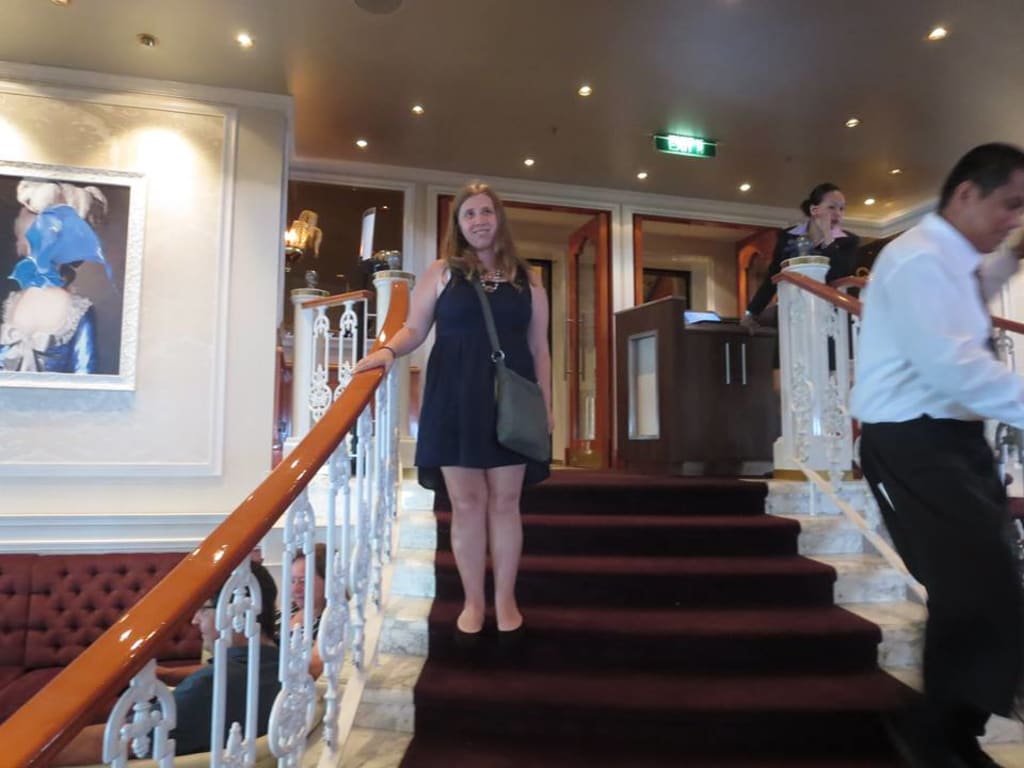 This morning when we went up to the pool deck, a net was covering the pool because there was a storm last night and today the water was choppy. It began to rain around 10:30, so we were forced back inside.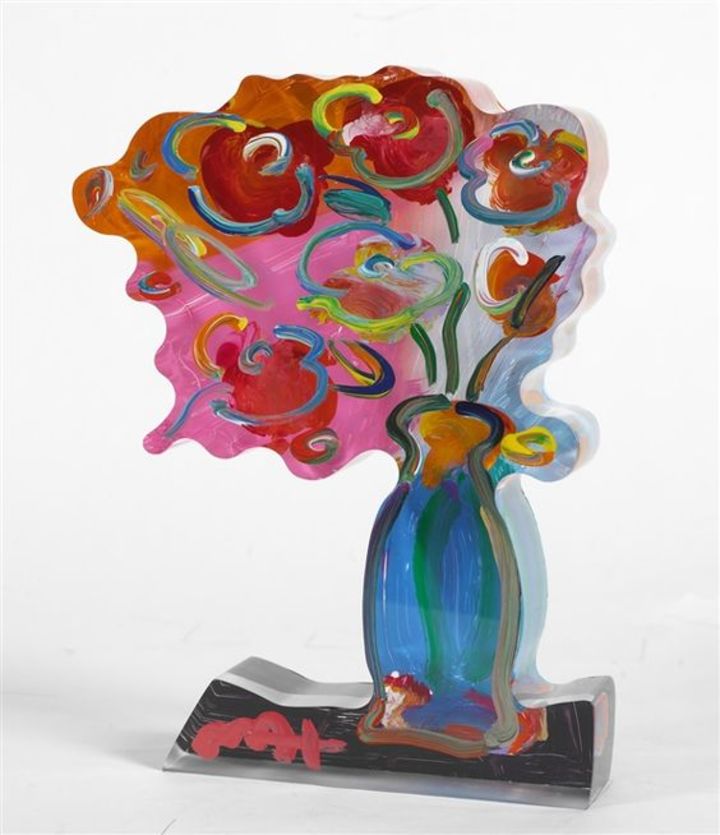 Mom and I were invited to attend an art unveiling and auction in the Aqua Dining Room. Among the pieces we were shown were etchings by Goya and Chagall, oil paintings by acrylic sculptures by Peter Max, and stills from Destino, a short film collaboration between Salvador Dali and Walt Disney. Again, there were plenty of pieces we coveted (I would have sold my soul to get my hands on the Peter Max Angel with Heart sculpture) but most of it we could not afford. My heart broke a little bit whenever a Peter Max passed by the auction block and I could not even take pictures of my favorite pieces. We won two hundred dollars worth of credit from the art gallery first for being one of the first five people to sign up for a membership (we also got a free painting for doing so) and from a raffle. For fifty dollars, we were able to buy a drawing of Betty Boop.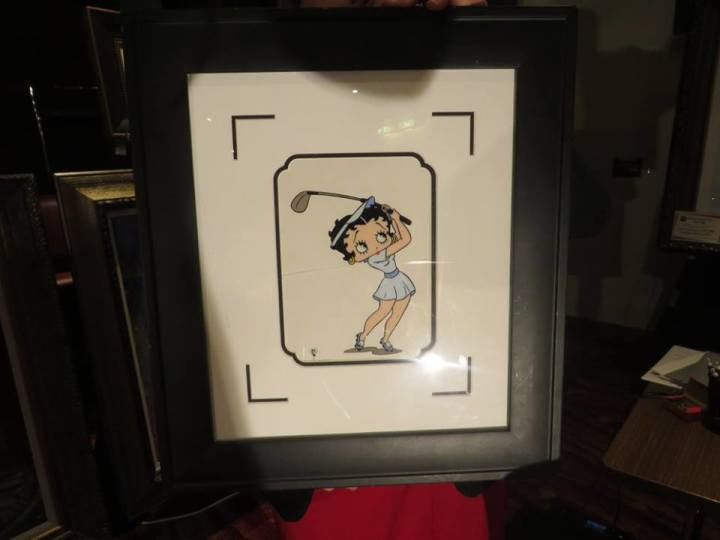 After lunch in O'Sheehans, we stopped by the ship's duty-free shop, where I got a t-shirt for Jasmine and a captain's hat for dad. Then we sat out by the pool and had ice cream. Since last night, I have been utterly exhausted from a combination of exposure to the sun, motion sickness medicine, and eating and drinking more than usual.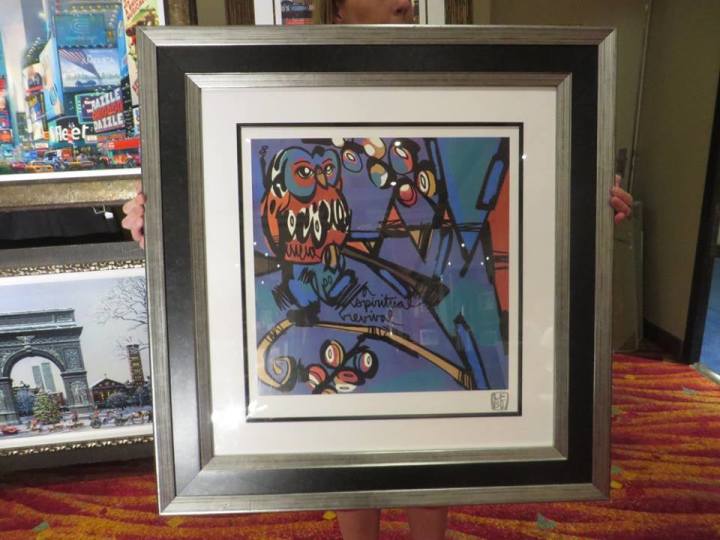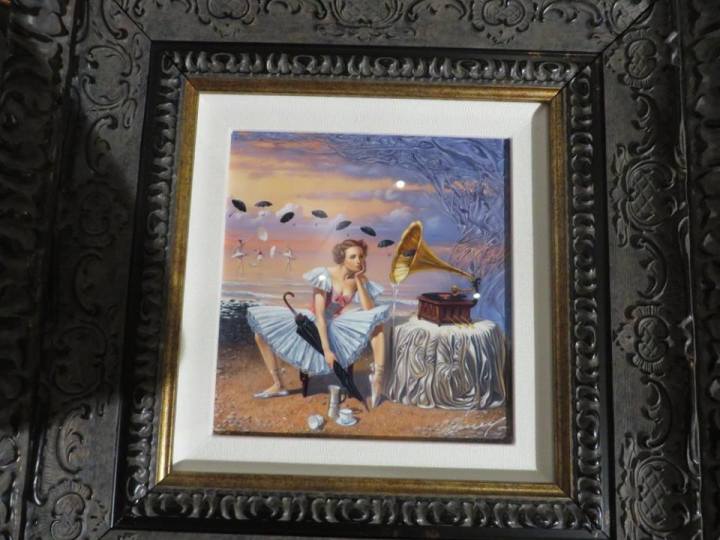 We dined again at The Venetian Dining Room and then went to the art gallery to claim the pieces we won at the auction. With the two hundred dollars worth of credit, we were able to buy two more paintings which were in our price range, one was of a ballerina next to a gramophone and the other was an art deco-esque image of two willowy women playing a violin and a cello.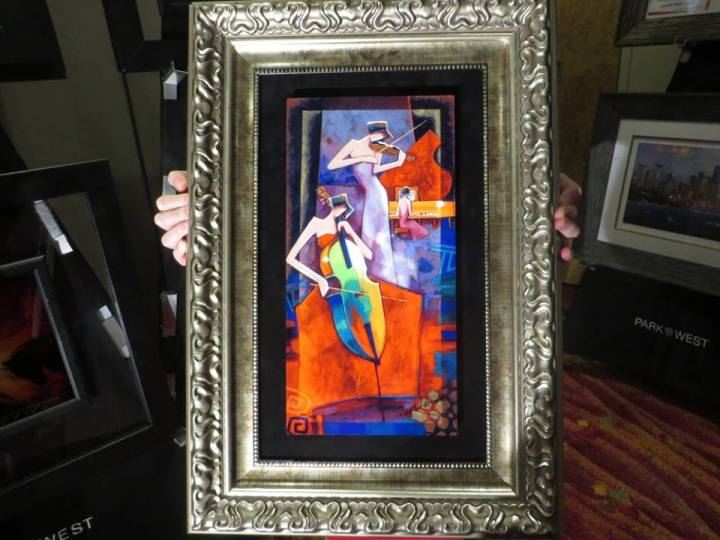 At nine o'clock, we went to a show called Elements in the Stardust Theater which combines dance, acrobatics, magic tricks and special effects to create a truly spectacular experience. It ended with a heartfelt tribute to the crew of the Norwegian Dawn. When the show let out, Mom and I went to Gatsby's to listen to some live music. I had quite the headache from all the noise, so I only had a glass of ice water.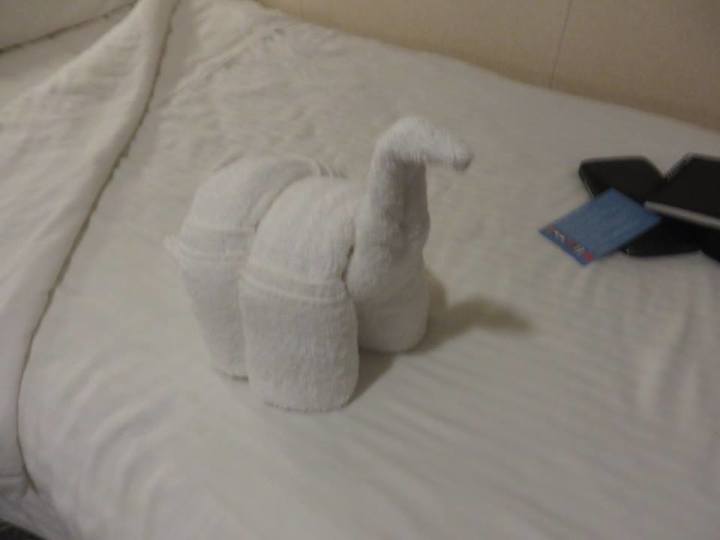 Today was our final day at sea. We woke up early to stake down a spot by the pool. After our usual breakfast of pastries, Mom and I soaked in the hot tub, then I read my book for awhile. The movement of the ship caused the water in the pool to sway back and forth in waves. Swimming in the pool was almost like swimming in Horseshoe Bay.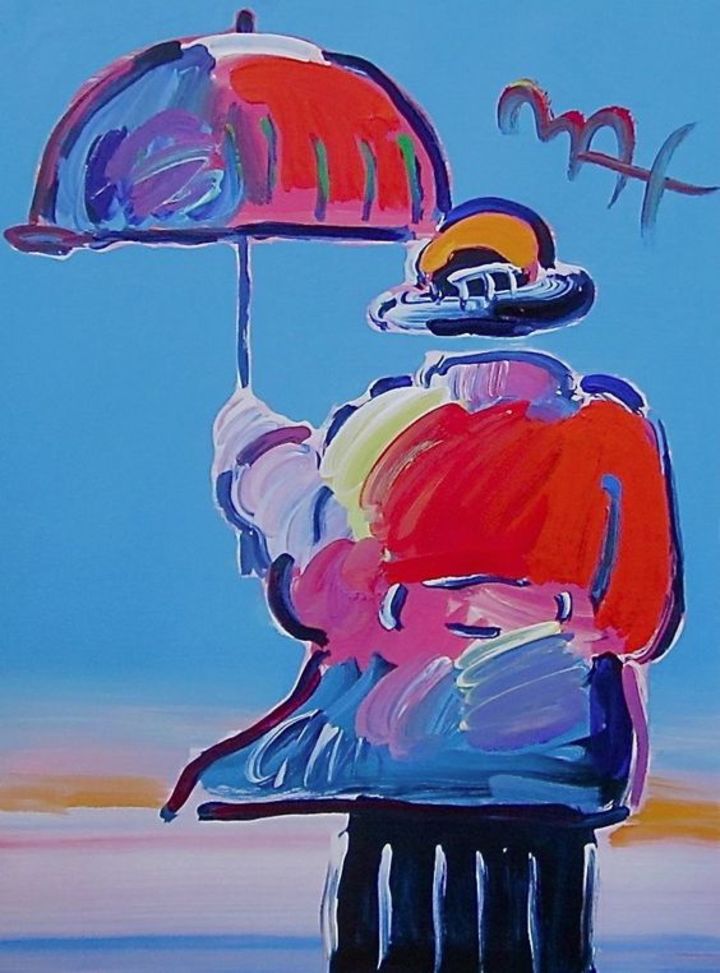 At eleven o'clock, we attended yet another art auction in the Aqua Dining Room. Before the auction began, I said hello to my beloved Peter Max Umbrella Man and Angel with Heart. I noticed another of Max's acrylic sculptures shaped like a pair of hearts that I would love to have. We won a two hundred dollar voucher for the ship's jewelry store in a raffle and I also signed up for a membership to the gallery, so we got another free work of art. After the auction, Mom and I went to the jewelry store to spend our prize but everything there was out of our price range, so our two hundred dollar voucher would not have done us much good.
We had lunch by the pool and I did some more swimming. They played practically the entire discography of Will Smith. I am convinced that Smith is the only person who could use the phrase "get jiggy with it" and not sound lame. There were a number of cute guys sitting around the edge of the pool. I got up the courage to speak to a few of them, mostly "I like your hat, sunglasses, etc…," no more than that, since I figured that they would not be interested in speaking to me. This is why I tell people that I'm putting money on me ending up an old maid.
Our dinner reservation at the Aqua Dining Room was at six o'clock, and at seven o'clock, we went to the Stardust Theater for a magic show featuring a magician named Arcadio and his lovely assistant, Bella, which was exciting and breathtaking. When the magic show was finished, we went to pick up our painting from the art gallery. We were talked into buying yet another painting. I whispered to Mom as we walked out "I think those art dealers saw a big sign over our heads that says 'sucker.'"
Because it was our last night on board, we stopped by the lobby to get our bill before going to the Bliss Lounge for a "Broadway Cabaret." They performed the song "Santa Fe" from the musical Newsies and a condensation of the musical Grease into twelve minutes. Unfortunately, they did not do anything from Hamilton but it was still fantastic. Tomorrow morning, we arrive back in Boston.
caribbean
art