Beginner's Guide to Camping with Kids
Have fun with your children!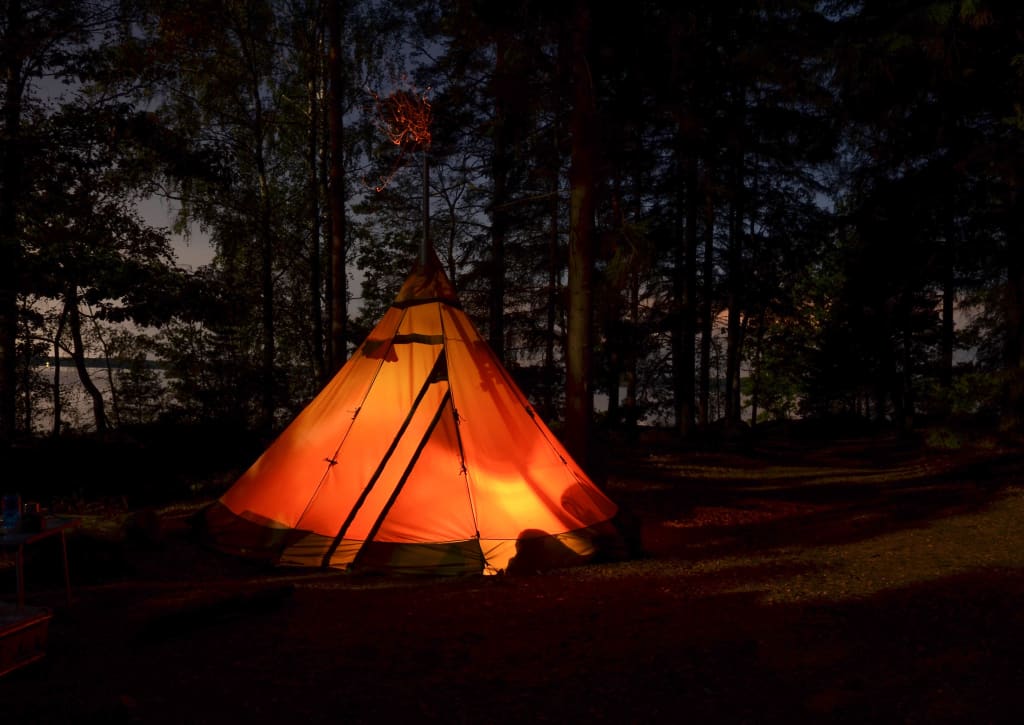 Camping is one the most super fun and affordable ways to have an adventure with your kids. Getting close to nature affords them the educational opportunity to watch the natural environment up close and satisfy their curiosity. Hiking on trails gives kids and parents the opportunity to explore and test physical endurance as they take in the wonderful sceneries. Camping is a great time to bond with your kids and build lasting memories. Some experts even suggest that travel such as camping hasten cognitive growth in children because they are exposed to an unusual stimulus. Camping is hands down an easy way to escape outdoors with your family. However, nothing can ruin a camping weekend than forgetting essential equipment. Camping with kids is fun and rewarding and there are some details to consider to get the best experience out of it. Here are some tips you should carefully consider:
Plan ahead.
Everybody loves camping and by the time you decide to go camping, you will have to line up in the long lines in camping parks. Reserve ahead up to nine months in advance as to not to ruin your expectations.
Also, try to do a test run if camping is really for you. Try pitching a tent in your backyard and see if everything feels ok and comfortable. This is an opportunity for you to assess what you may be needed in real camping such as extra blankets.
It is advisable to rent instead of buy since camping gear can be quite expensive and you will be only using it several times. Public parks often rent out gear or you can opt to rent on online websites.
First Aid Kit
When you go out camping you absolutely must not forget the first aid kit! You will need antiseptic wipes and antibacterial ointment in your kit and assorted bandages. You would also need medicines such as pain and inflammatory medications. Pack in some hydrocortisone cream for various insect bites to reduce swelling and itching. Also, pack some first aid tools like tweezers, scissors and safety pins.
There is a lot of survival gear available in the market that you can bring along such as survival knives, rope, and handheld chainsaw. These gears can help you break twig and branches to help you make an improvised splint if necessary.
Fun Activities
Camping is not complete without the fun. Plan for some nature viewing by planning a hike and doing some sightseeing. If there is a lake or a river nearby and if the weather permits, you can go for a swimming adventure. Fishing is also a great way to pass the time and introduce your kids to a fun hobby. Give small hands a penknife style fishing pole so the experience won't be too overwhelming. Additionally, you can bring tarps so kids can build hammocks and play imaginary games. They can set up tents or improvise the tarps into a slip and slide for some added fun. You don't want your kids saying "Boring!" Make camping as fun as possible and bring along their dirt proof toys if necessary.
Light the way.
(Make the campsite a little less scary for the kids with string lights or a lantern to create some ambient lighting.)
Camping doesn't have to be scary so add in some lighting to create a safe atmosphere. You can even carry some LED string lights to create a fairy-like ambiance on your camping site. Your children will be thrilled to see your camping site alit with these luminescent lights. Camp lights also help you light the way when you need to go in the middle of the night to relieve yourself. The latest lights also have added functionality such as insect repellent. Insects are the bane of camp life and these new gadgets definitely help get them away from you and your family.
Think about safety.
Camping exposes you to natural weather conditions such as cold, rain and even snow so it is best to think of safety all the time. Make sure you have enough warm clothing to set off the cold. If you are sleeping in a sleeping bag make sure it is snug enough to keep the warmth in. If there are gaps in some areas you can fill it with clothes to keep warm. If you feel too vulnerable in a tent you can get a sturdier place to sleep in. Some camping parks rent out cabins or log houses. You don't have to sleep on the ground if you don't want to.
Fun Food
Mealtime is fun time during camping! Get your kids to cook their own food through easy to make recipes and just add water meals. The fascination of getting their own food cooked on a blazing campfire can be a wonderful experience. Get kids to make their own campfire cooked bread by stretching a piece of dough on a stick and sprinkling it with cinnamon and sugar. It's a sure hit!
Cleanliness
Camping gives us the privilege to be up close with mother nature so we should do our part in making things as clean when we leave. Use disinfecting wipes to fight bacteria all over the campground. Taking responsibility for the mess gives you the opportunity to set a good example to your kids.
May the adventure of camping teach life lessons to your kids and build fun and happy memories to be remembered for years to come!