Barry Island, Wales - you have our heart
A beach-based love affair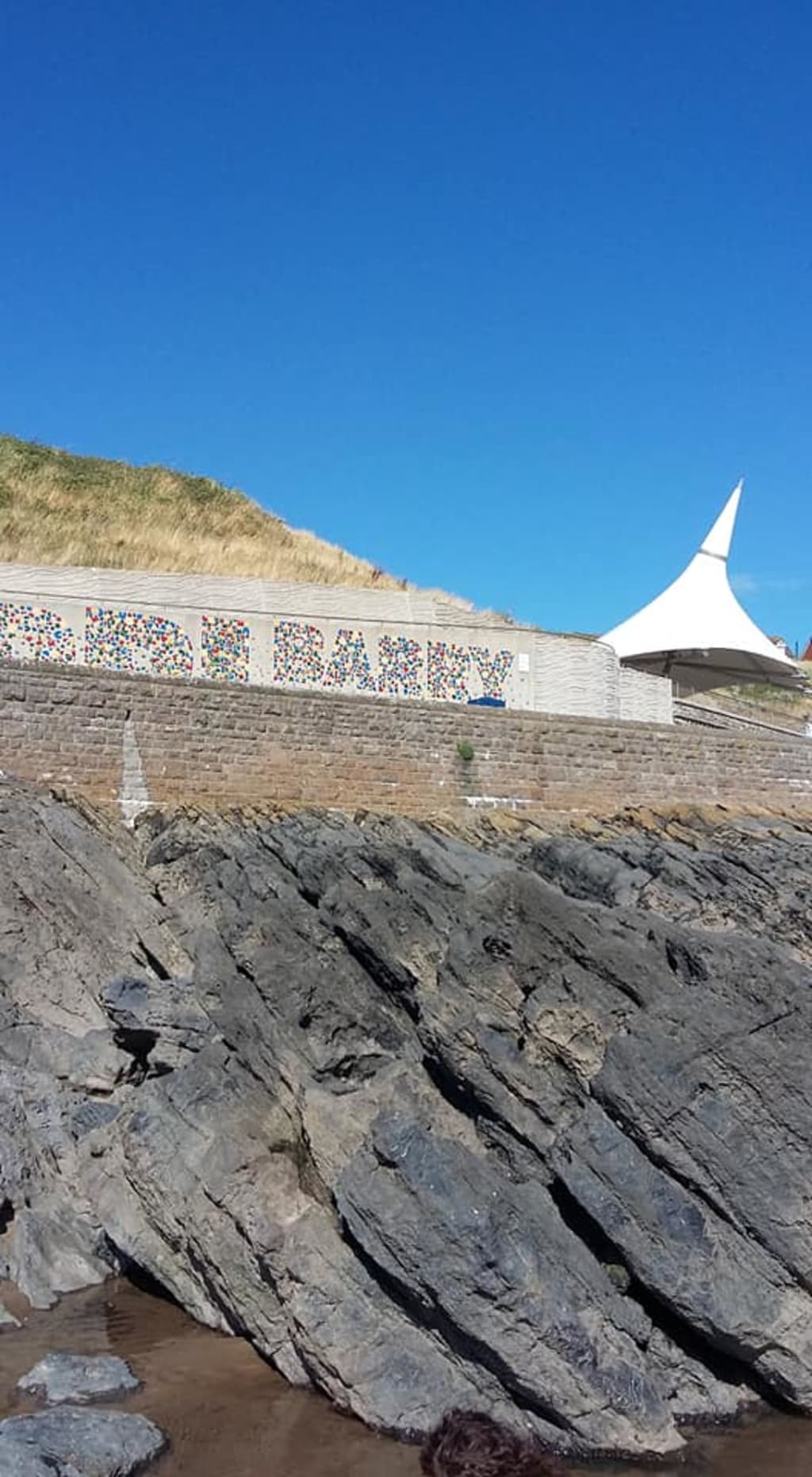 The wonderful and popular Barry beach... my daughter's curls at the bottom
I've always been over-awed by the sea, by the beach, ever since I was little. I always felt an affinity, a serenity once I was within hearing range of the roaring waves, and within seeing range of that beautiful endless blue.
When myself and my sister were little, we would as a family occasionally drive through the night to have a holiday at a B&B in Cornwall, which had amazing beaches, coastlines, and walking routes. Oh, and the best pots of tea with clotted cream scones and jam. This was such a rare and precious treat; we would have to go to bed really early the night before, and then mum and dad would wake us around 3am and we would fall back to sleep with our pillows in the back of car, whilst our dad drove the many hours to get there. Amazing memories of wild, gorgeous landscapes and seaside fun, including fish and chips, and ice cream cones dripping down summer dresses. It was also one of the only times our dad was in a good mood. He would pay 50p to whomever spotted the sea first out of the car window (remember this was the 1980s!)
I'm someone who moved around a lot in my younger years, and now I am settled in the place I call home - Kidderminster - a medium sized town in the West Midlands area of the UK. Ironically it sits about as far from the sea as you can get: smack bang in the very middle.
What I've realised in thinking about this writing challenge, is that the places that draw me to them for holidays, birthday trips, time away, places to reflect or places to write and be inspired, are always beside the sea. I think the fact I couldn't live further from the sea, makes it an ongoing yearning that needs to be fulfilled at least two or three times a year.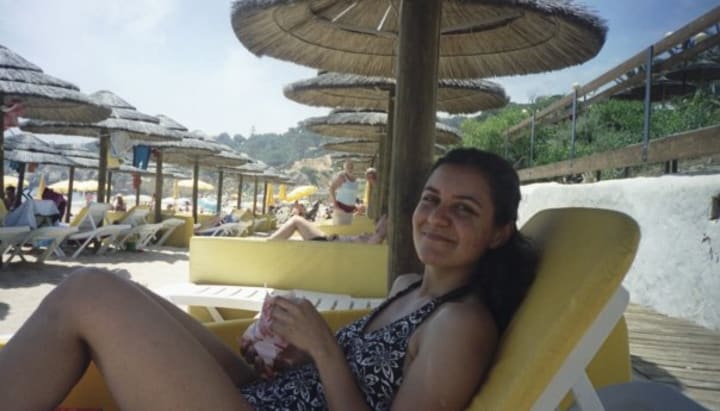 I used to think that maybe if you lived close to the sea, you wouldn't appreciate it as much. But I have friends who live by the sea, and they still love it. I love the photos of them walking along the beach, walking their dogs, walking with family. I visited a dear friend several years ago and stayed with her and her family; one of my favourite memories (apart from us getting dressed up, getting drunk, and going dancing) is walking along the beautiful sandy beaches with her, then stopping off at her favourite cafe to treat ourselves to warming hot chocolates and cakes.
I want to write about the very first seaside town that stole my heart as an adult, and the heart of my young daughter too. It is a place called Barry Island; it is not actually an island, and it is located in Wales. It is where the popular British series Gavin & Stacey is set and filmed, and it is the first place I took my daughter away to for our first ever holiday together, by train. It was a massive milestone:
a) it was the first time since having my daughter that I had the money to take her away for a couple of nights on a seaside holiday and have plenty of spending money to blow!
b) it was the first time I had booked a holiday for a child, and not for another adult...
c) it wasn't easy but we survived!!!
The below picture sums up my daughter's excitement before we left. Er, pack much, child o' mine?
Crazy, wonderful times. The excitement of successfully finding the guesthouse on foot for the first time (I have no navigational skills but had consulted a map beforehand, and thankfully everything was close by), the thrill of seeing our lovely family room situated at the very top of the guesthouse, all immaculate, complete with slanted ceiling, a telly, a big window, a standing fan, and a massive wardrobe. The excitement of a fresh new bed to sleep in, and the utter joy of unpacking and freshening up and getting changed, before heading straight out again laden with beach gear and money to waste on the arcade machines and theme park.
The bliss of the beach, the sea, the waves, that first warm night on the beach, seeing the moon reflected in the water, the local friendly faces, amazing cafes where you can while the time away, tea and cake, ice cream cones, fish and chips on the beach, the flashing lights and noise of the fairground rides and the arcade machines, the exhilaration at winning utter crap on the 2p machines, the dizzying heights of the ferris wheel, collapsing onto our beds late in the evening, everything full of sand.
Beaches - we love you all, wherever you are.
Barry Island - you have our heart.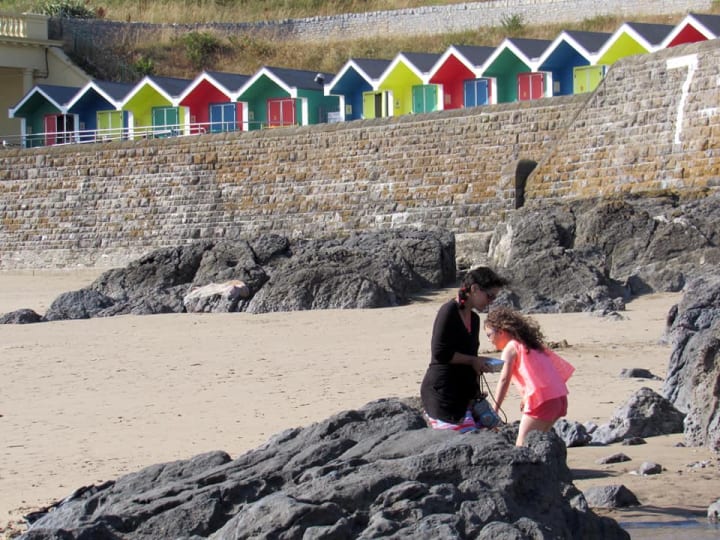 About the Creator
A mum, a friend to many and I love to explore dark themes and taboos in my writing. I am an optimist with a dark side...
Hope you enjoy! I appreciate all likes, comments - and please share if you'd like more people to see my work.
Reader insights
Be the first to share your insights about this piece.
Add your insights