Barnesville Pumpkin Festival
A recap of a great day out.
Saturday, September 24th, started at a brisk 62 degrees. Great cirrus clouds played tag against the bluest sky, keeping the sun mostly hidden. It was the most perfect day for the Barnesville Pumpkin Festival.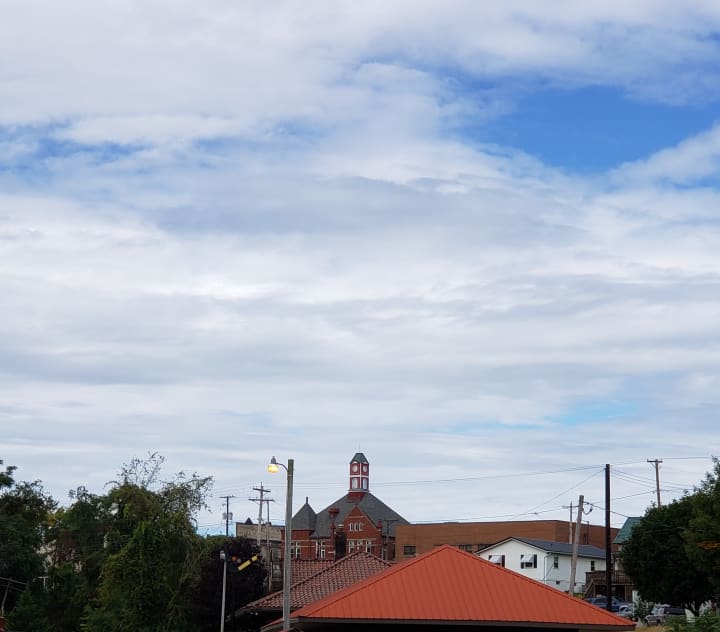 We arrived in Barnesville just before 11AM, and found a nice little parking spot that actually ended up being relatively close, but not in a traffic-heavy area. Leaving was quite easy.
My husband knew his way around so our friend (affectionately called Nana or Grandma), my son, and I followed as he led. We walked up the hill from our parking spot, turned left, then turned right. The street was lined with cute storefronts, amazing architecture, and the most autumnal decorations you could imagine!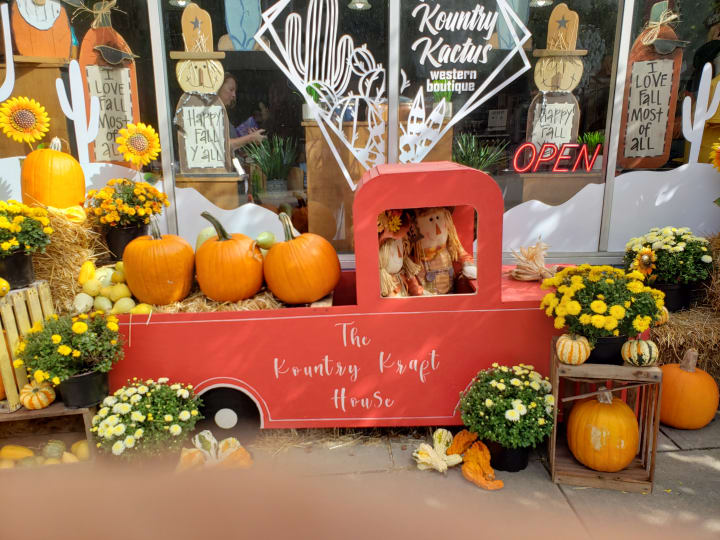 A lot of businesses were open, so we hit them up. Most of the open shops were craft-type merchants. The first store we walked into gobbled up about $20 (and then would later gobble up $30 more). The next store we popped into, I could've easily spent several hundred dollars--there were a lot of old, country-esque wooden items with beautiful lettering and hand-painted items.
The 4-foot, sunflower WELCOME sign first caught my attention, and then hubby was quite convinced we should get it. I did love the sign, but wasn't "feeling" it (later, Grandma would gift him a wooden Buckeyes welcome sign, so it turned out to be a good decision!). The items I did adore were paintings of pigs, cows, and then each animal surrounded by sunflowers, done on glass in actual window frames.
MY SOUL.
I practically drooled.
I wish I would've gotten more pictures than I did; I'm not much of a photographer, and, I was busy pushing the stroller most of the time. Next year, I will try to take more photos.
We visited a few more shops before coming to the grand feature: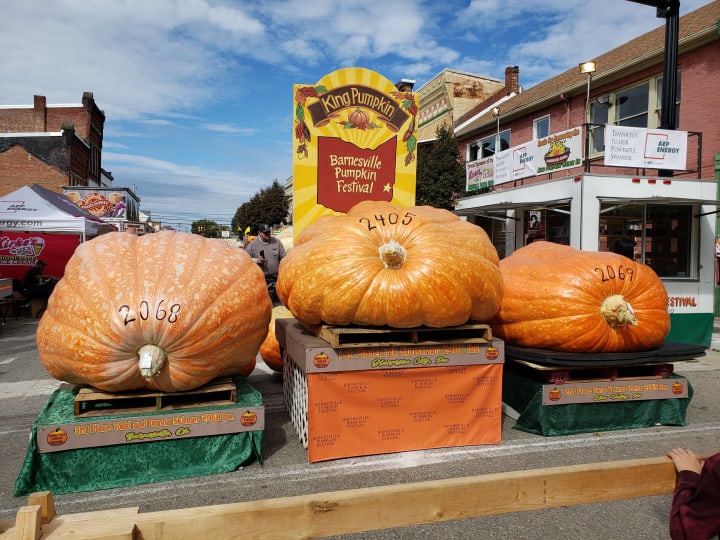 The King Pumpkin this year weighed in at a whopping 2,405lb! Not only was it the winner and biggest pumpkin this year, it was the biggest pumpkin of any year! Mr. G gets record-breaking honors for all of Pumpkin Festival history!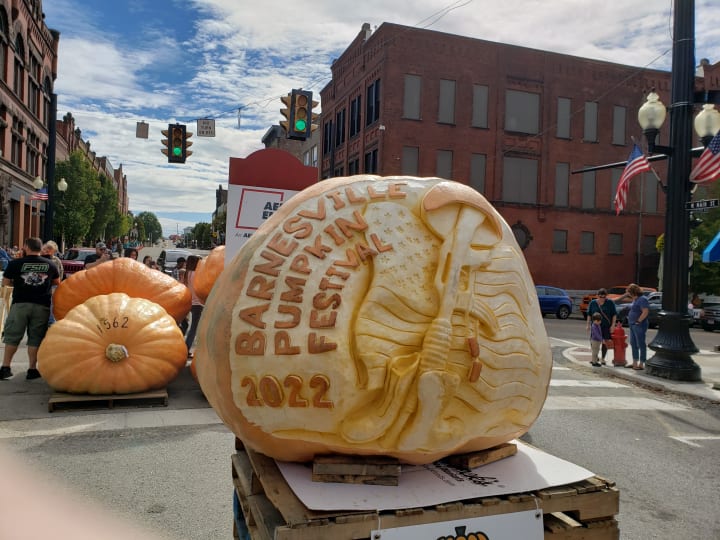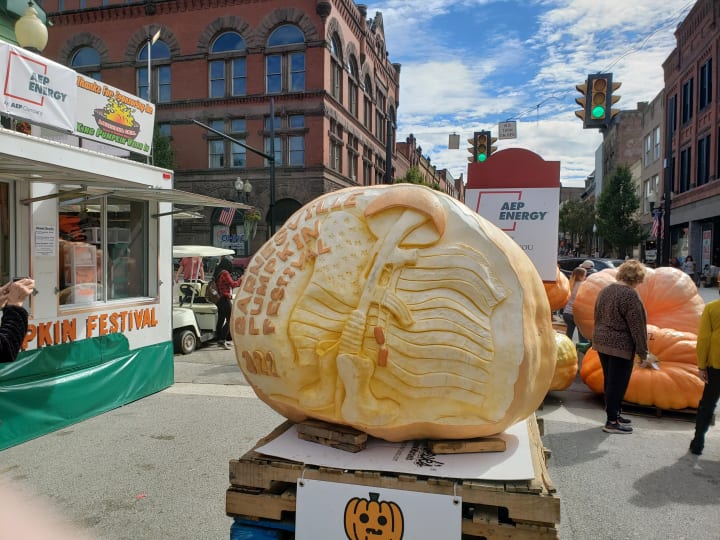 Beyond the enormous pumpkins began the food vendors. Fudge, ice cream, fried things, BBQ--you name it and it was there. I would later comment that the Pumpkin Festival was better than any County Fair I'd been to, and I LOVE fairs!
At the first intersection of the food vendors, which hosted a gigantic pumpkin tree, we turned right. The Barnesville Elementary (I think) school was on the left, and more food vendors lined either side of the street. There were a few rides at the end of the road.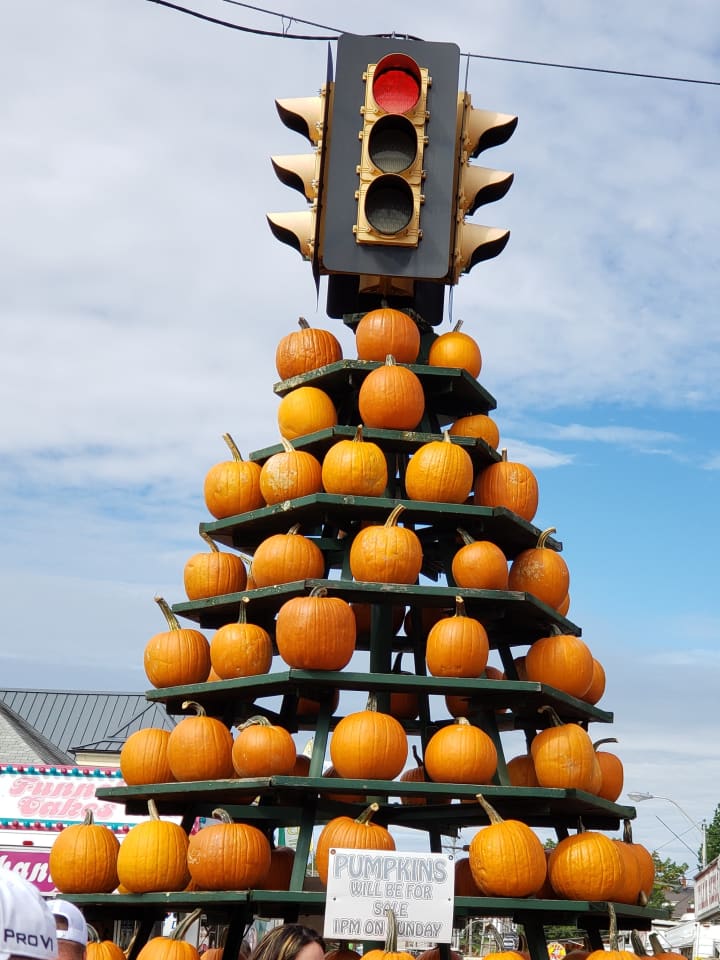 Inside the school was a very, very large craft fair. For $0.50 admission, you could go in and enjoy crafts of all kinds. The craft fair, which was broken down into two locations, boasted dozens of vendors from hand-written, framed signs to tumblers; Pampered Chef to Usborne Books & More.
I'm ashamed to admit, the craft fair received the most of my dollars. But, I mean, LOOK!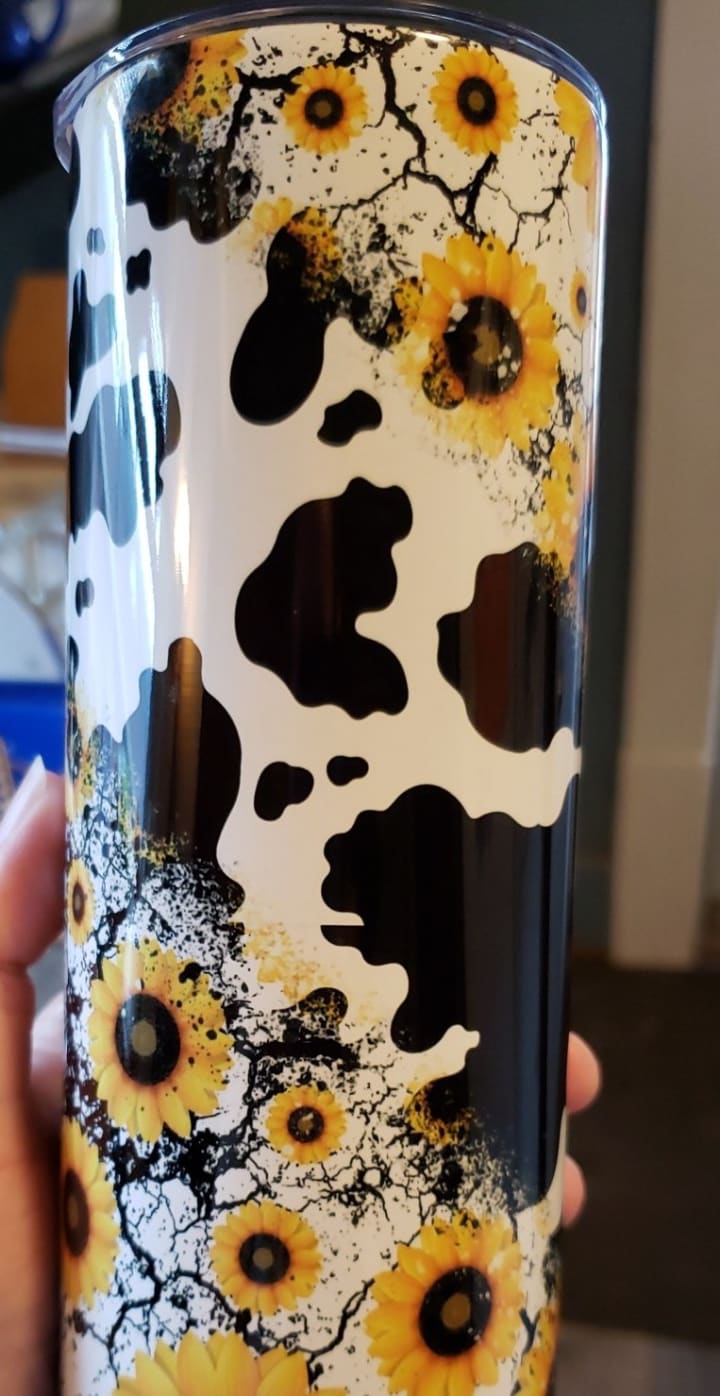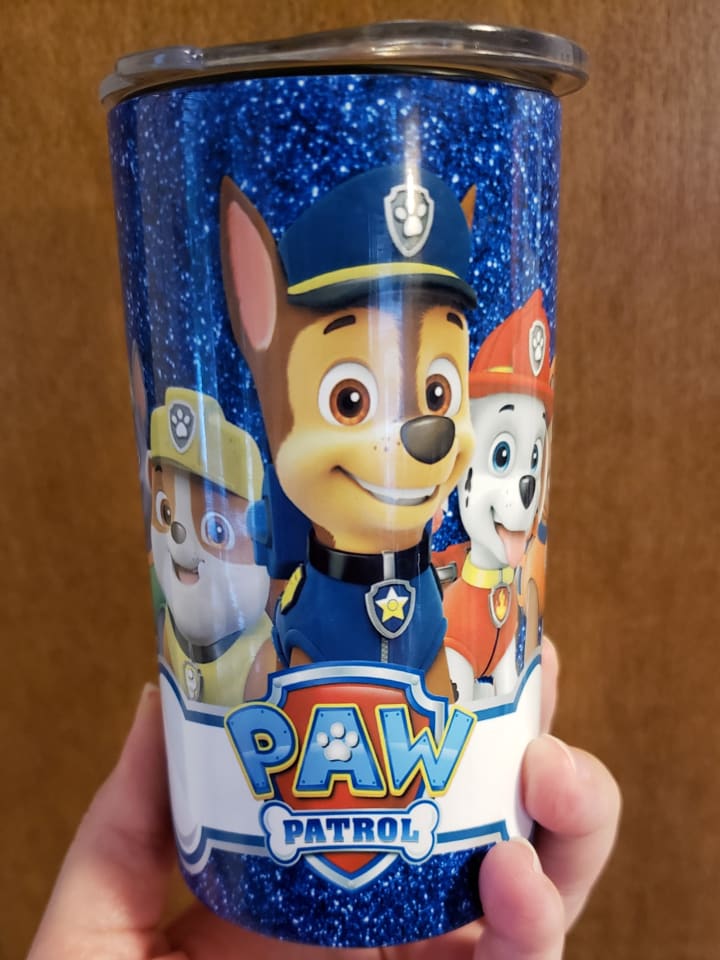 This little angel was gifted to me by Grandma and hubby: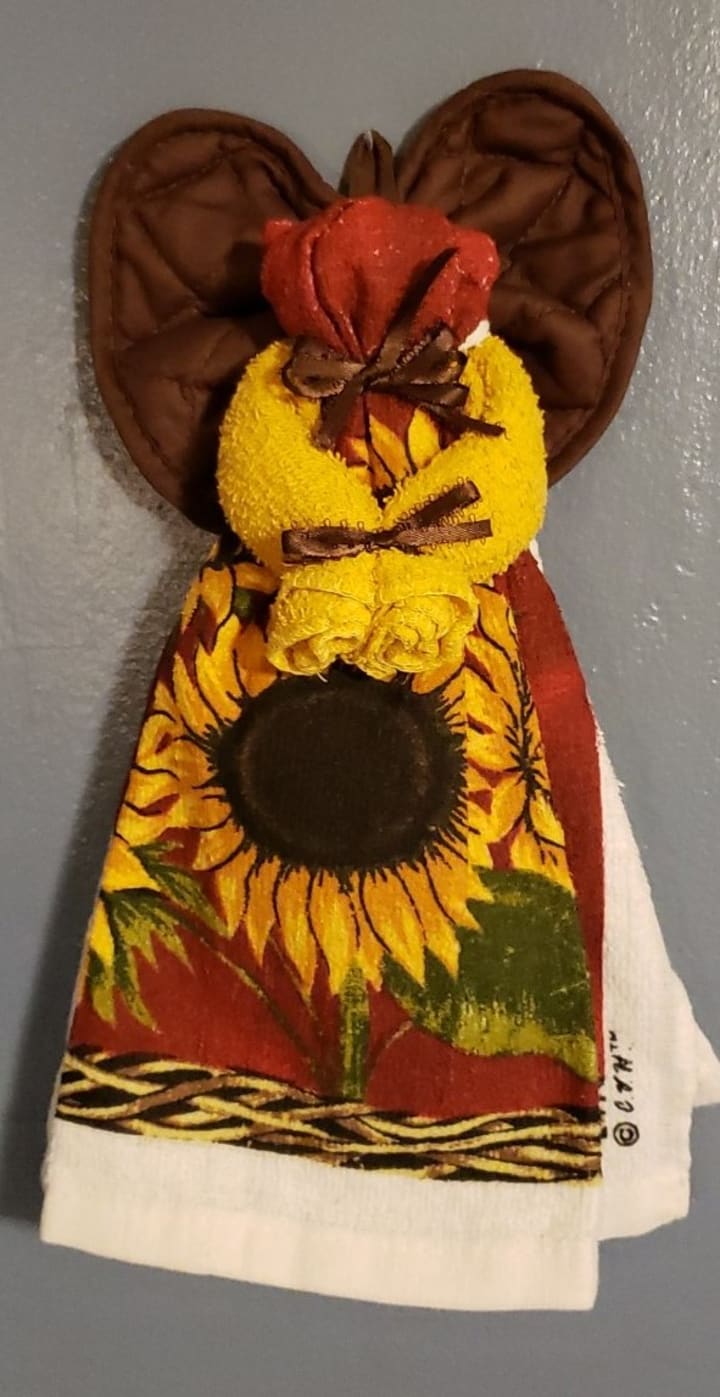 A few more purchases: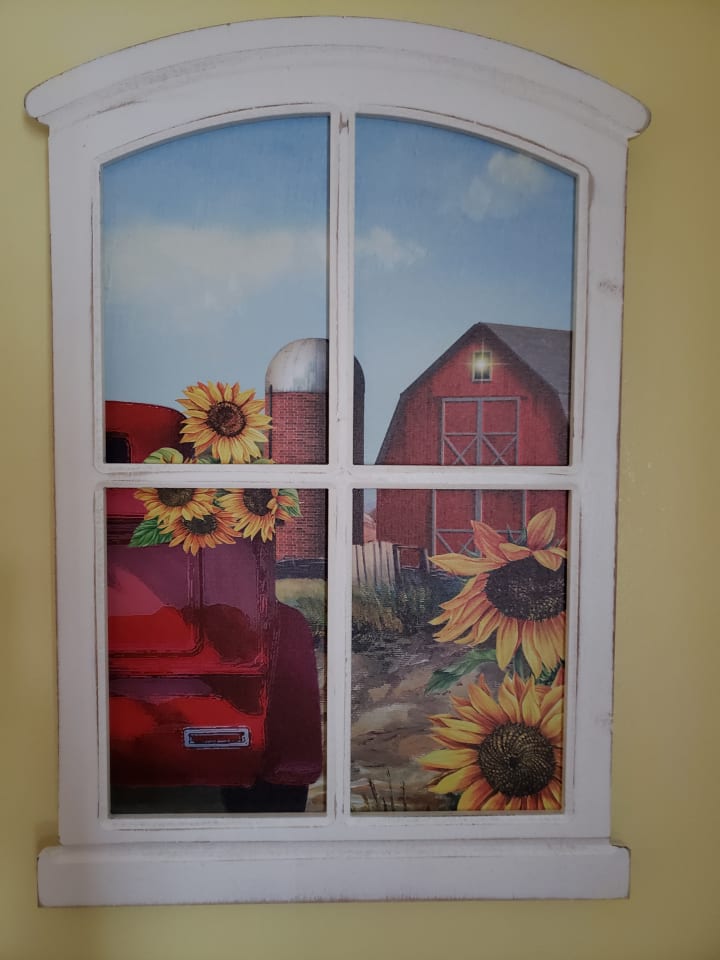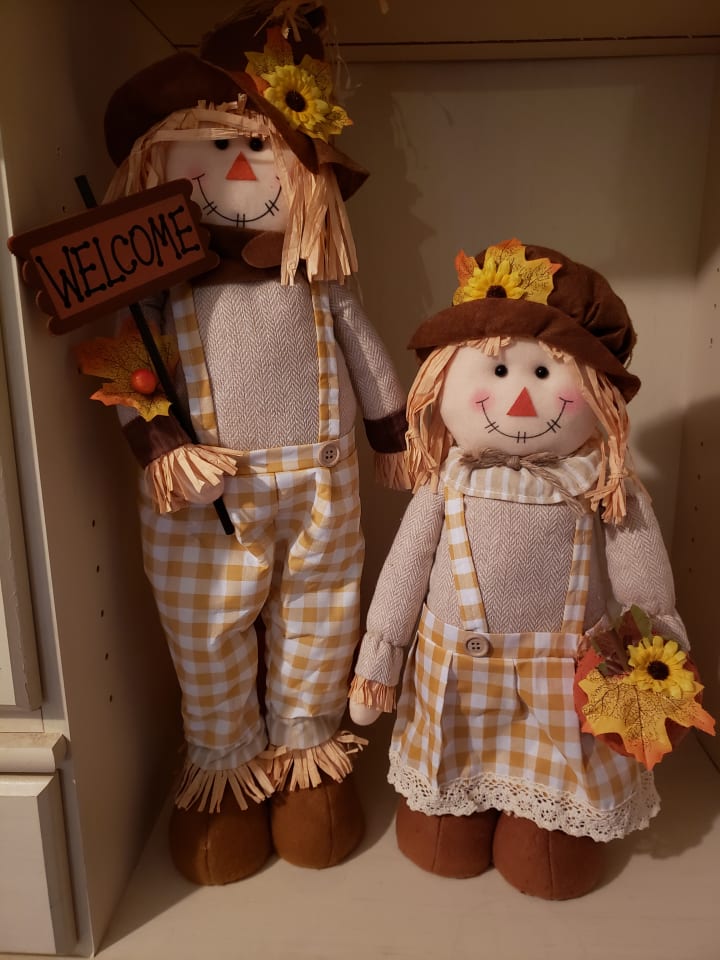 Around 12:30, we headed back toward the main street (that led to the King Pumpkin) and settled in for the parade.
I was handling a very sleepy, very cranky toddler so I failed to get any photos of the parade, but for such a small town, this parade was grand! At 2:30, we began walking back toward the shops in an effort to calm a restless 3-year old, and the parade was still going on.
The parade had Courts of all kinds, both from Barnesville, and surrounding schools; a marching band consisting of blind members, each led by their seeing counterpart guiding them down the road; floats, trucks, ATVs... though it definitely had a "down home country" feel with some of the vehicles, it was an excellent parade.
The architecture, of which I got the most pictures, was simply amazing. A lot of the buildings were constructed of brick or stone, with slate roofs. The designs were simply breathtaking.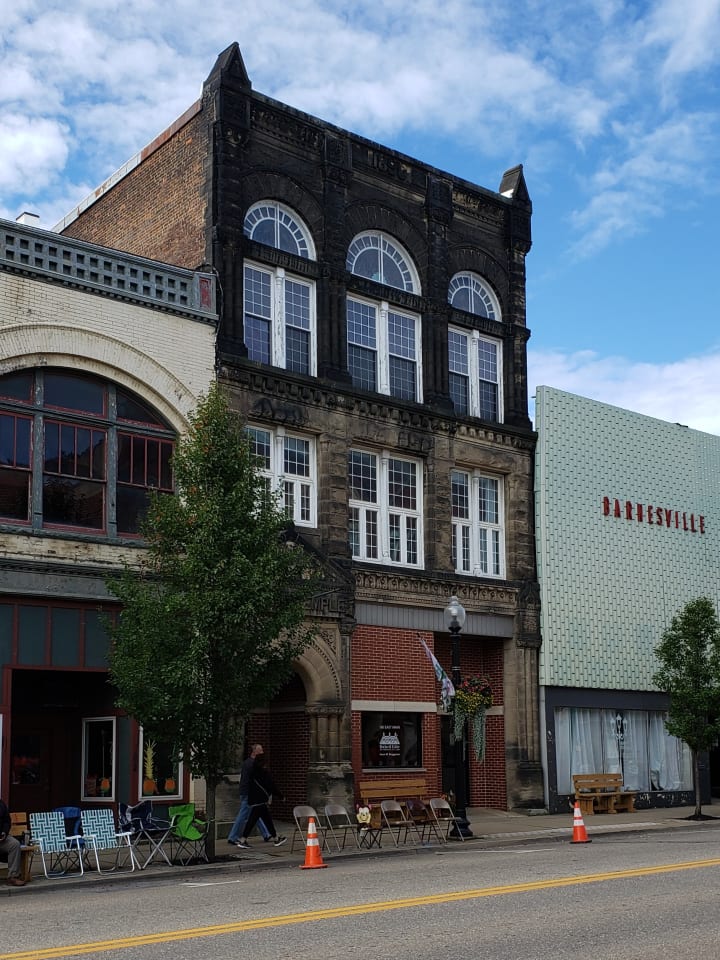 Of the entire experience, the buildings were my favorite.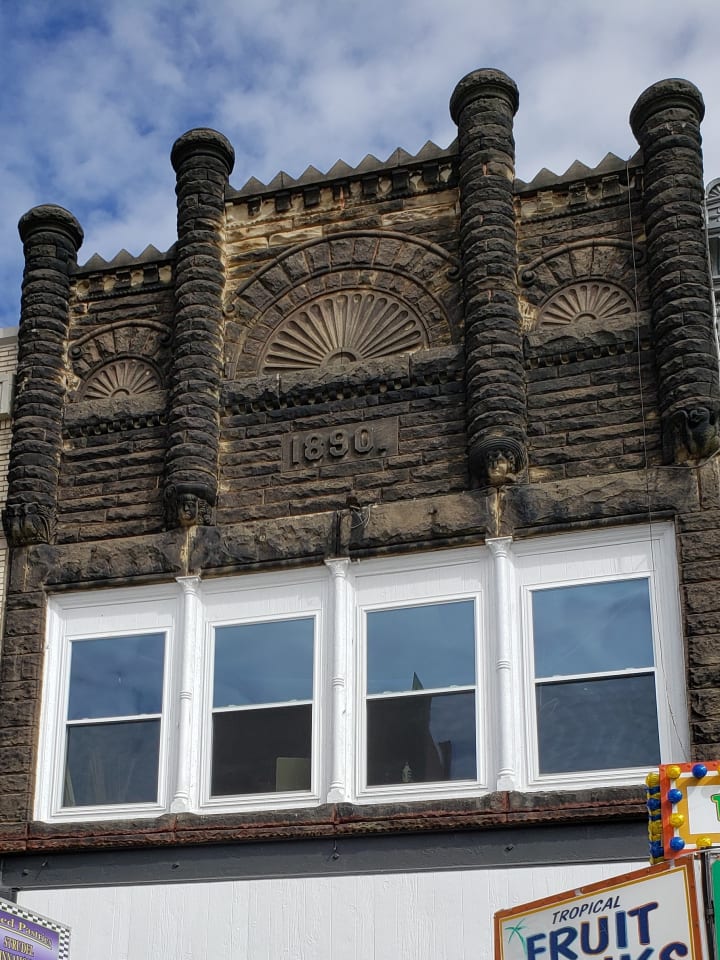 This building was my absolute favorite. First Presbyterian Church.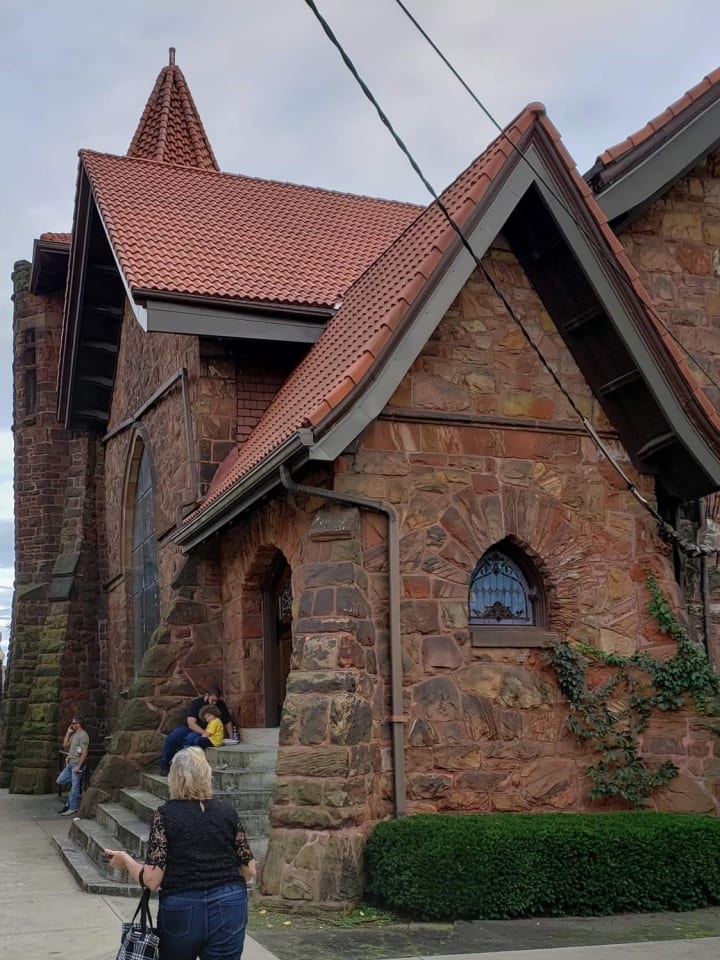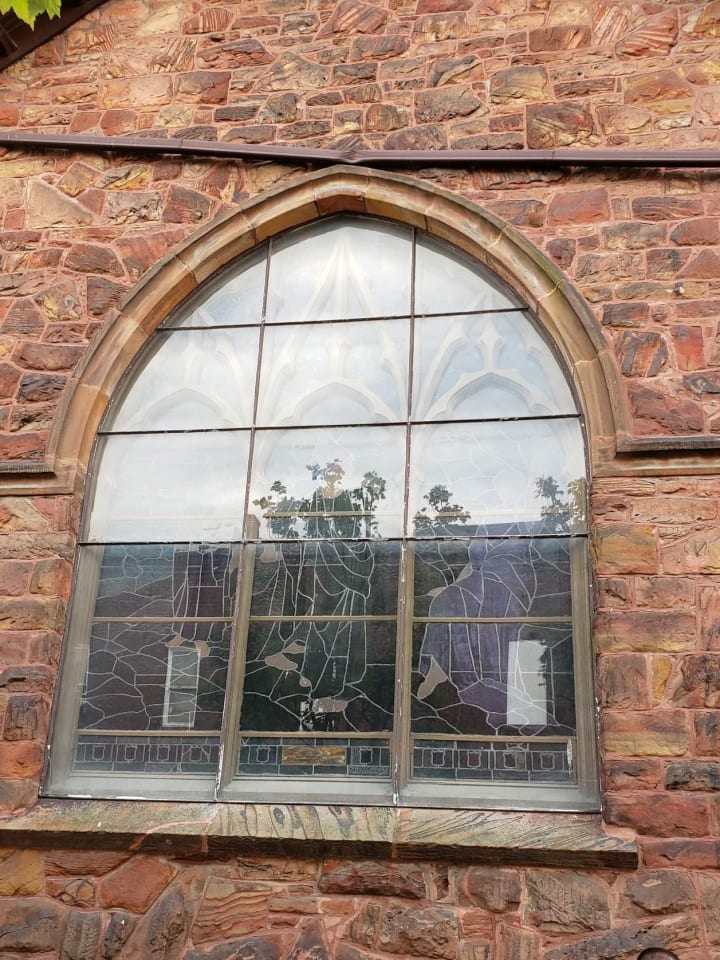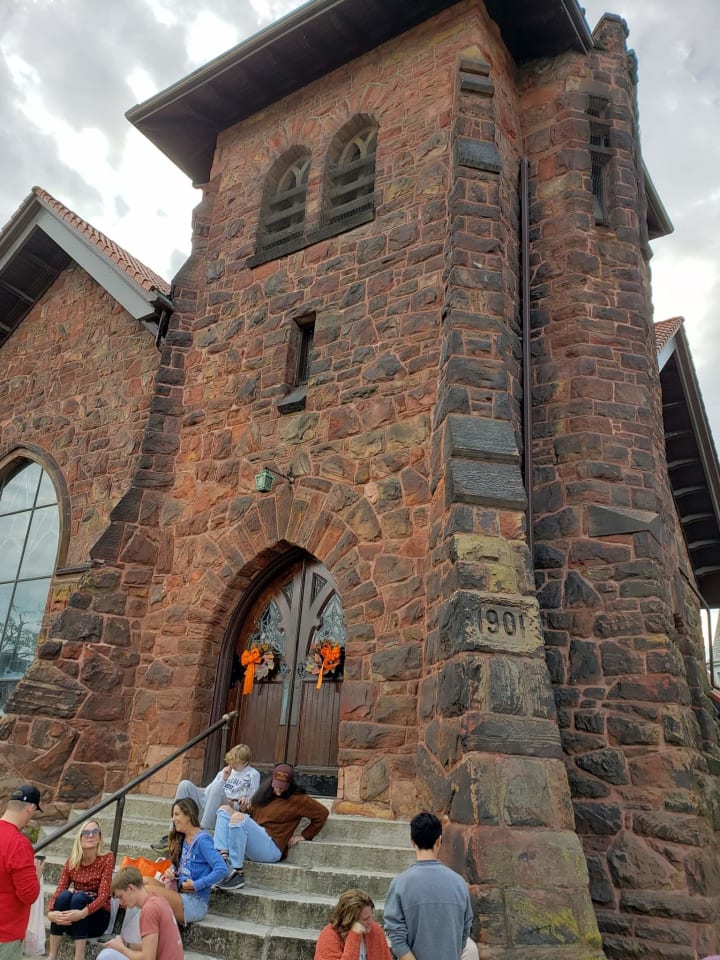 If you're in or near Barnesville, Ohio next September, I highly recommend stopping by and checking out the festival. This was easily the best outdoor event I've attended, maybe ever.
I highly recommend getting there early; once the parade starts, it becomes Crowdsville. I, personally, feel claustrophobic in crowds, and there was one point where I may have slightly began to hyperventilate; but, even with that I couldn't complain.
About the Creator
Coffee gets me started; my toddler keeps me haggard.
I've always had a passion for writing but fear has stopped me from sharing my work with anyone. Vocal is my push to step out of my comfort zone.
Reader insights
Be the first to share your insights about this piece.
Add your insights