Are you hard on yourself for not seeing it all as a tourist?
The lazy traveler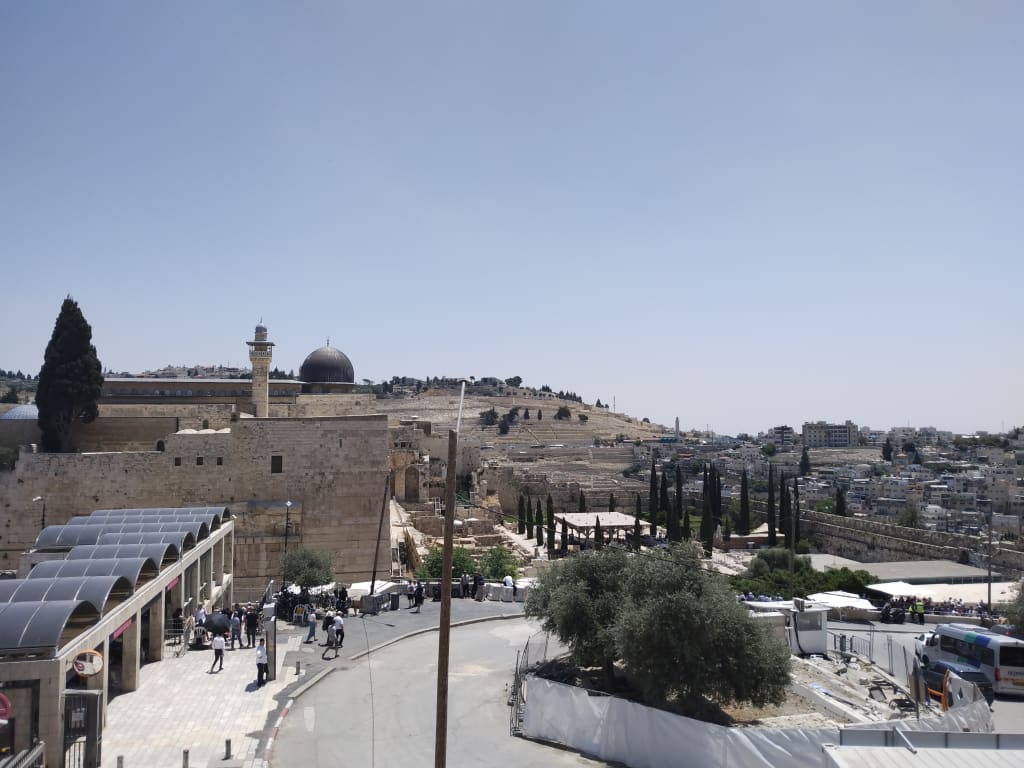 Jerusalem, Israel
I spent half of my morning looking for a laundromat here in Jerusalem. The receptionist told me a place to go, but when I looked up reviews online, they were horrible.
So I found a self-wash laundry mat and then realized I would have to buy soap, and by the time I walked there and back, buying soap would be the same price as doing it at my hostel.
I miss my drop-off and pick-up places that can be found all over Latin America. Plus, it can only be done in my hostel when the machines are available, which she informed me because you know we use them.
I understand I do not want to do it here because it is so expensive, and they are rude.
A musician is staying here at the hostel, and I was asking where he gets his laundry, and another man joined in. One man said he finally found a good place, and the other said hand wash. This is what I did; I was used to hand washing my laundry in Colombia on my farm, plus I also had a bar of soap, so I did as he recommended.
I am downsizing my things anyway, so I might drop off a bunch at Goodwill or a used clothing shop, as there are many here.
I am staying at an interesting hostel and have been here about four days, but the people have some colorful characteristics. The other day I made a couple of friends, but they only stayed one day and decided they did not like it here; they did not pre-pay for the week as I did.
I am sure this place is more of a long-term living situation than a backpacker hostel.
Yet it took me a few days to get used to it, and now, the day before I leave, I have finally gotten used to it, as that is how it always seems. However, I have been a very lazy tourist.
During the first three days here, I went everywhere. I saw the wall, the old city, a walking tour, and different parts of town; on average, I have been walking over 7 miles daily. Yet I am done.
I have never enjoyed seeing tourist sites, but since I am here, I have been trying to be a tourist, and within four days, I burned myself right out. I say that I am a lazy tourist, but in reality, I dislike being a tourist.
I have never been one and have written about how I wouldn't say I like to check things off my bucket list.
Even though my hostel is interesting, these people who live here are those who live here. They are working here, living here, and by watching and interacting with them, I learn more about the culture and history than if I stand in front of an old building on another tour with a bunch of foreigners who are like me.
We go ooh, ahh, so cool, and then go our separate ways. Today the man next to me told me where he was from, well his history, he was born in Israel. He also speaks three languages, Hebrew, Arabic, and English.
He is here to make music; his song is perfect, as I listened to the whole thing earlier and asked why he still needs to upload it to Spotify. He is nervous and says once it is up, it is up, and I can not change it.
He just told me he wants to redo the song! I told him to fix his mistakes in his next song (lets see what he does!).
However, I got his info, so when he finally uploads it, I will download it. It was an old-world sound, and he said it was not in Hebrew but a much older language.
When I first arrived, I judged those who lived here, and now I wonder why they are here. What has brought them to live in a hostel or co-living space?
Then I think about myself, and I am living here too, yet visibly I am a backpacker, and they have me in the category of a short-term resident, and then I leave tomorrow.
They know why I am here to see the sights and to enjoy Israel. Yet inside, I am the same as them, lost, searching, and just trying to make it as an artist, a creative, and find ways to make money so I can eat and pay for shelter.
We all over the world are the same; we want our health, our sanity and to figure out why we are here on this rotating ball.
Yesterday I got lost in the Hasidic Jewish neighborhood. I felt out of place and awkward, and even though I wore jeans and long sleeves, I felt the odd one out, which seemed like my life, the misfit, the one that took a left instead of a right.
And what if I took a right?
What if I think the thing inside my head is broken as I am never satisfied? What if it was in working order?
What if I married a man and had five children to ensure that my legacy lived on? What if I stayed in my career and worked 9–5 until I retired and got sick just before that big once-in-a-lifetime trip?
What if I knew what I was doing with my life?
However, that was not my choice when I came to this earth, this big beautiful, and highly complex ball we all live on. With its wonders and sadness, with its pain and suffering, with its love and joy.
I am here to live, and sometimes I wonder why you are here.
XOXO
S.
About the Creator
I quit the rat race after working as a nurse for 16 years. I now write online and live abroad, currently Nomading, as I search for my forever home. Personal Stories, Travel and History
Reader insights
Be the first to share your insights about this piece.
Add your insights