An Abundance of Inspirational, Good-News Stories About Costa Rica!
We can inspire & change lives for the better with your help!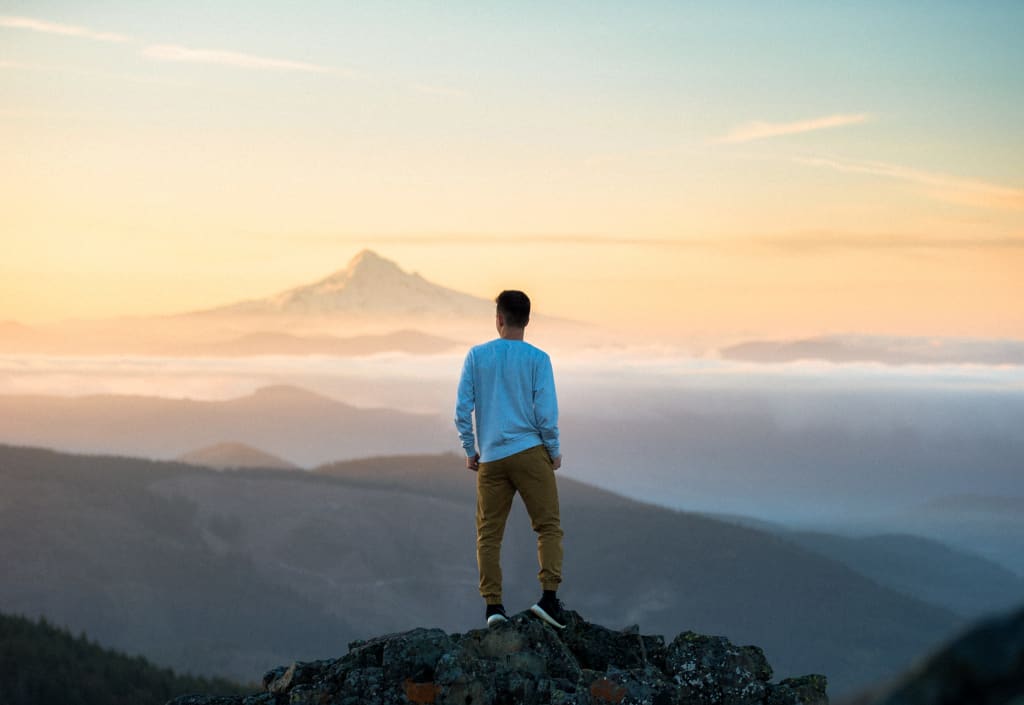 Find your dream. .
There are so many untold, exciting adventures here in Costa Rica. Think about all of the joy that many people have experienced either on vacation or when living here. Costa Rica is a magical place. . one of the happiest countries on the planet. And our job is a very important one. . to SHARE with you the hundreds of stories that we gather from friends, neighbors, family members, clients and even strangers! These stories never run out!
And, of course, we invite all of you to share your adventures with us. We'd would love to be able to inspire others by doing so to perhaps visit Costa Rica for the first time. With your assistance, we may just change a life or two for the better! You can submit your good-news stories to [email protected]!
There are so many passionate people here in Costa Rica! I would venture to say that the great majority of the Expats who live here appreciate SO MUCH what they have gotten themselves into. Of course, we all meet those who are pigs. . they disrespect everyone. . they frequent places of ill-repute. They think that the world revolves around them. This kind doesn't last very long here. They don't deserve what is offered.
Billy & JoAnne. . they come from an engineering background. They moved to Costa Rica in 2014. They left a wonderful life in New Hampshire. . they have been visiting Costa Rica since 2001 and always knew that they would end up here. And after 7 years, living in their dream home. . small but comfortable. . they are spending their time donating dozens of hours a week to their community, working on issues such as water purification, trash removal & hydro-electric power. They live in a community of Expats and are in a position, along with their neighbors, to hire many Ticos and Ticas to assist with the growth of the community. In addition, many Expat neighbors and of course, Billy and JoAnne, pitch in time and money to improve the central park area of the local town. . painting the benches every year. . planting trees by the church and making sure the public playground has all of the up-to-date swingsets, slides and monkey bars so the children of the town can have a safe and fun place to stay.
This is indeed the norm here in Costa Rica. . forming a symbionic relationship with those around them to assure that the world knows that those who have not been here for very long are all doing their fair share in giving back to those who have given so much to them. . showing deep appreciation. .
There's many good-news stories like this and we will continue to share them with all of you. Costa Rica is a magical place that will turn your life around and present to you all that is wonderful in one of the happiest countries on the planet. .
You're invited to visit our websites at: www.costaricagoodnewsreport.com & www.costaricaimmigrationandmovingexperts.com
Also, please enjoy our over 2,000 episodes of our "Costa Rica Pura Vida Lifestyle Podcast Series". We are found on all major podcast venues, including iHeartRADIO, Spotify, Apple Podcasts, Google Podcasts, Radio FM, Anchor, Podchaser, Podbean & many more. Simply search our name online and enjoy!
If you like what you've seen here, please share this story link with others in your social media. . your friends and family. . anyone who may have an interest in learning more about Costa Rica! We would appreciate your support and PROMISE to continue to bring you LOTS OF GOOD NEWS about one of the happiest countries on the planet, Costa Rica! We're NEVER GOING TO STOP!
About the Creator
Costa Rica is a magical place. Since November, 2002, when I first visited this country, I have been in love with the people, the culture, its biodiversity, the food. . everything about it makes me happy! Now I share my excitement with you!
Reader insights
Be the first to share your insights about this piece.
Add your insights