Amazing cities to visit, A-Z
26 cities to see around the world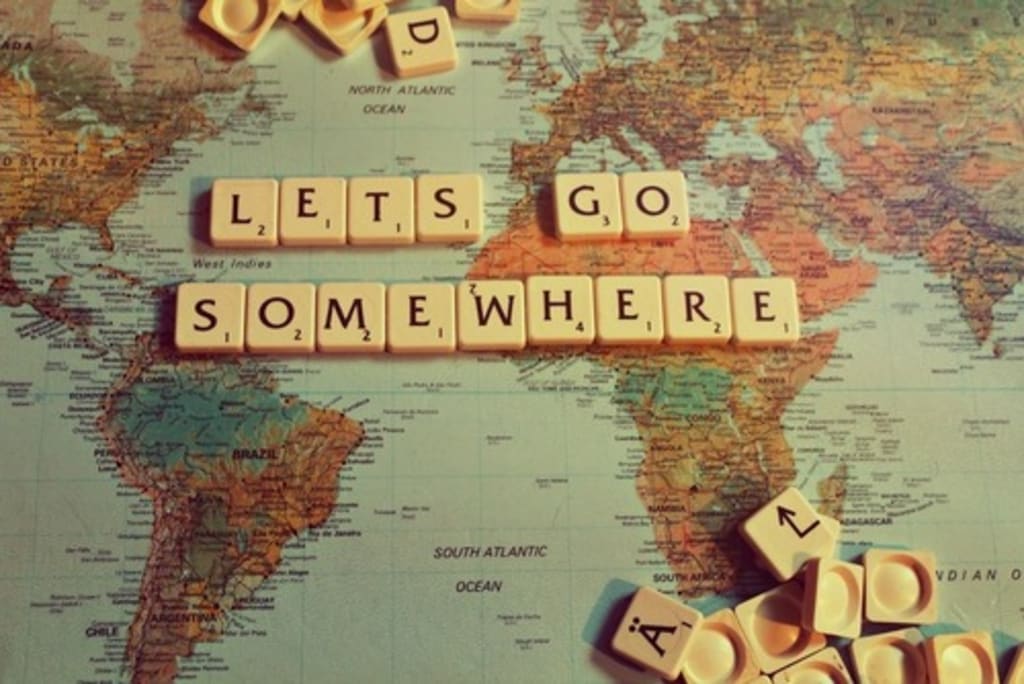 There are a whopping 195 countries on Earth! Step back and let that sink in. Our planet is home to 195 separate countries each having their own language, geography, cultures, customs, and people. If you don't plan to venture outside of your home country, then you are missing 194 opportunities to see the world! I'm not saying there's anything wrong with hanging out in your home turf but....come on. The world is our playground and we must explore and see what is out there. Every continent boasts their own spectacular landscapes and monuments.
I have put together a list of 26 cities around the globe that should not be missed. While each of these cities are awesome in their own way there are plenty more out there that should not be missed either. My advice is to get out there and explore as much as you can. Go see everything from A-Z.
A
Abu Dhabi (United Arab Emirates)
Super cool T-shaped city with futuristic architecture along the Persian Gulf.
B
Barcelona (Spain)
Gorgeous city home to the Sagrada Familia, the famous unfinished church. Construction of the church started in 1882 and still doesn't have an end date in sight!
C
Cairo (Egypt)
The bustling Egyptian city is set on the Nile river.
D
Dublin (Ireland)
The capital of Ireland where there is never such a thing as, "too much beer."
E
Edinburgh (Scotland)
One of the most medieval looking cities you will find.
F
Frankfurt (Germany)
A city re-built following World War II, awesome stop in Germany.
G
Guatemala City (Guatemala)
The home of Mayan ruins, mountain ranges, and volcanoes. Oh My!
H
Hong Kong (China)
The former British colony is now a thriving vacation hub filled with culture.
I
Istanbul (Turkey)
The only city on Earth that is located along the border of two continents, (Europe and Asia.)
J
Jerusalem (Israel)
The holy city featuring history, surrounded by the Mediterranean, and the Dead Sea.
K
Kingston (Jamaica)
Do I really need to convince you to go to Kingston? Incredible views, the beach, great food, and reggae.
L
Lisbon (Portugal)
Lisbon is a colorful dreamland, which is high on my bucket list. The coast is breath taking, and Spain is right next door.
M
Moscow (Russia)
An amazing culture with thousands of stories to tell. Russia has one of the richest histories that I can't wait to see it.
N
New Orleans (USA)
The underrated party center of the south. NOLA is such a cute city with its own unique culture.
O
Oslo (Norway)
A picturesque Norwegian city, with even a Viking ship museum.
P
Paris (France)
I don't care what people say, Paris is a gorgeous city and the hype is all real. Don't try to fight me on this one.
Q
Quebec City (Canada)
Ever wanted to go to France without actually going to France? Yeah, me either. Quebec City is pretty though.
R
Reykjavik (Iceland)
The insane blue lagoons you see all over Facebook. Go yourself and make your friends jealous!
S
San Jose (Costa Rica)
Talamanca mountains, volcanoes, and Spanish architecture everywhere you look.
T
Taipei (Taiwan)
Taipei has beautiful sights, shopping, and great eating for days.
U
Ulaanbaatar (Mongolia)
More than Mongolian beef and the country besides China.
V
Venice (Italy)
I can't tell you how badly I want to see Venice! There are canals everywhere, like have you ever seen pictures of Venice??
W
Warsaw (Poland)
Poland is a unique European city that has been rebuilt.
X
Xiamen (China)
Port city across the water from Taiwan.
Y
York (United Kingdom)
York is the walled city created by the Romans but in the United Kingdom.
Z
Zurich (Switzerland)
Amazing city where every building looks like a castle.