Alternatively Parisian
Swapping Versailles palace for an abandoned building jazz venue.
Prior to moving to Paris I had a very clear image of what my life was going to be like for six months; endless baguettes, a new-acquired sense of fashion and thousands of cafe cremes in cute places. It is safe to say that I was excited to unleash my inner french woman, one of class, elegance and a certain je-ne-sais-quoi.
Whilst it's true that my fashion sense seemed to become more sophisticated as I cut my hair in an appropriate French-like fringe, I was rather surprised to find myself deciding on cafes by comparing espresso prices (4 EUR was too much, 2 EUR was acceptable). I was one step away from becoming the ultimate Brigitte Bardot if it wasn't for a small-minor-tiny-petite issue; I was broke as fuck.
Amongst not being able to afford what I truly wanted to do during my Parisian adventures I uncovered a hidden 'city of love,' one inhabited by artists, musicians, students and lovers of the alternative. A world where new and shiny is replaced by old and re-purposed. The shabby-chic.
My to-date best find was La Gare, an abandoned building in one of the northernmost arrondissements of Paris which hosts daily jazz concerts varying from electronic-experimental to classic. There's a certain something in the air when amateur musicians stand on stage surrounded by Moroccan-carpeted walls playing their instruments with unequivocal passion.
La Gare is by no means a pretty place. The beauty of it lies in its ugliness; the graffiti walls, the stickers, the roughness. It's a friendly place; you would not get turned down for wearing inappropriate attire or for not having a heavy enough wallet. People will not go to judge you, they are here for the music—so much so that you might find it hard to spark a conversation whilst the musicians are playing without receiving polite warnings from the locale's managers.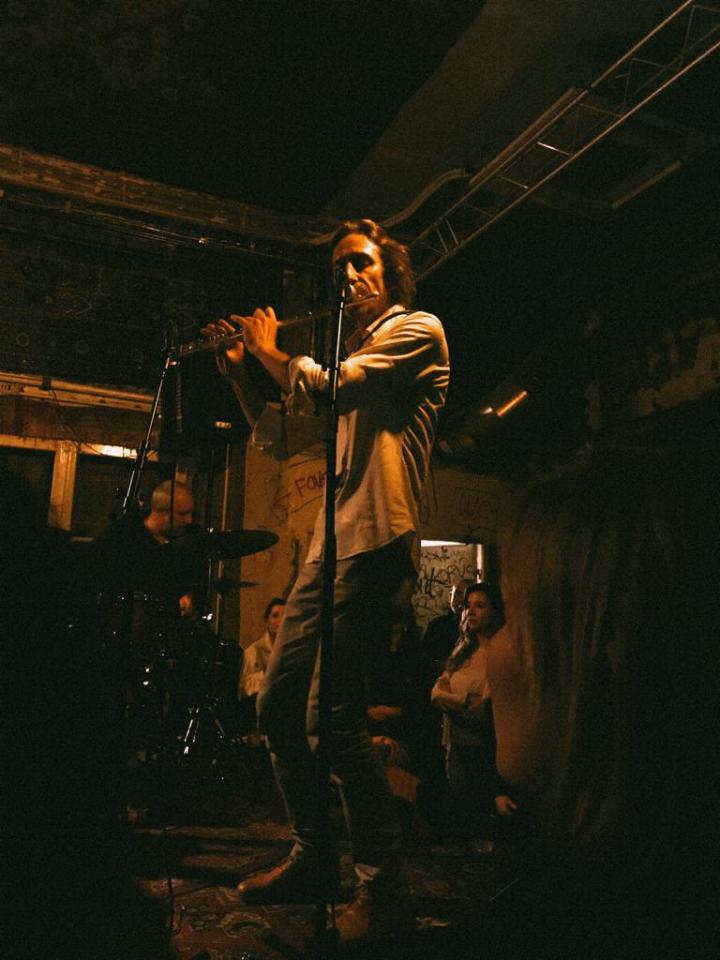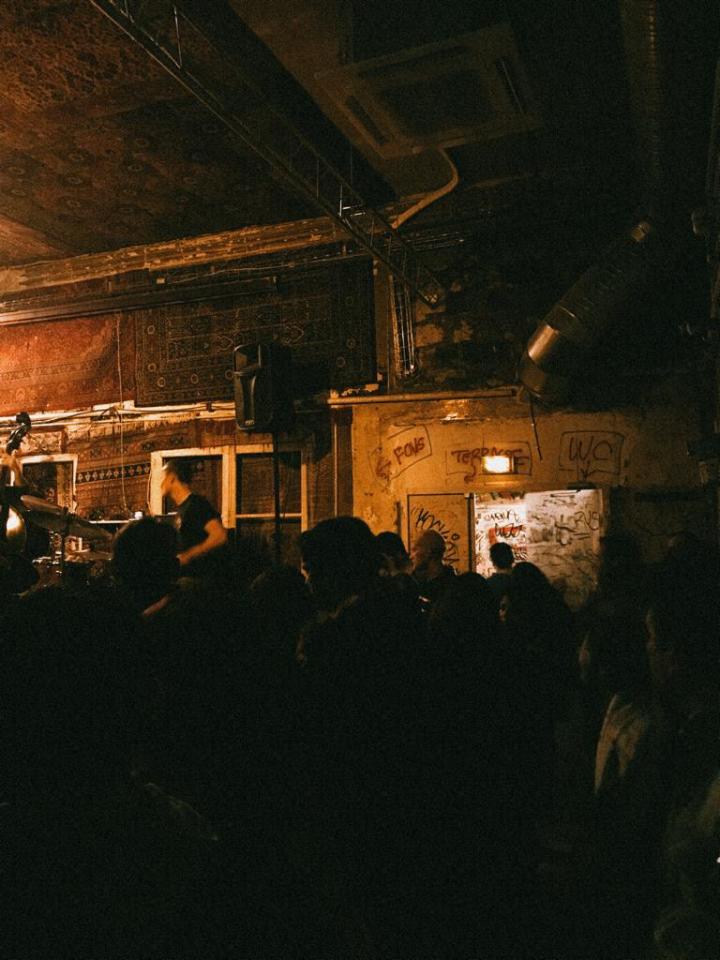 I would rank Les Grandes Voisins a close second. Again a re-purposed abandoned building, previously a hospital now converted into art studios, music venues, a bakery, dance and yoga studios, vintage shops and honestly a whole lot more I never even got to explore. With two huge courtyards and little streets, the place feels like small town in itself and bubbles with young energy at night. From cheap beers (if such thing can ever be said about Paris), to a friendly relaxed atmosphere, this is the place to be during the good weather. I got dragged there by some distant friends and ended up sitting on the floor with them for hours on end, enthralled by such an eclectic little spot.
Perhaps the most touristic glimpse of Parisian alternative life is visible in the very own Rue de Rivoli. Not too hard to spot, 59 Rivoli is easily visible by the large plastic bottle breasts stuck to the building's facade. Comprised of around 4 floors of shared artist spaces, the creators at 59 rue de Rivoli are constantly changing, bringing in all sorts of styles and creations into studios which anyone can walk around, free of charge. In essence it's a clever business idea, but after talking to some of the artists themselves, the place has lost it's once rebellious nature. That is because the studio used to be an old artist squat which got taken over by the government, and nowadays not many of the original squatters remain there, or so I was told.
They also offer free-of-charge concerts during the weekends which are held in a small side-room which feels private and intimate. It breaks the barrier between audience and artist by being so close to one another without the impediment of a stage, and the large mix of bands that play in the venue caters to every possible taste.