Alice in Hostel-Land
How a magical trip to Budapest opened my eyes to the beauty of hostels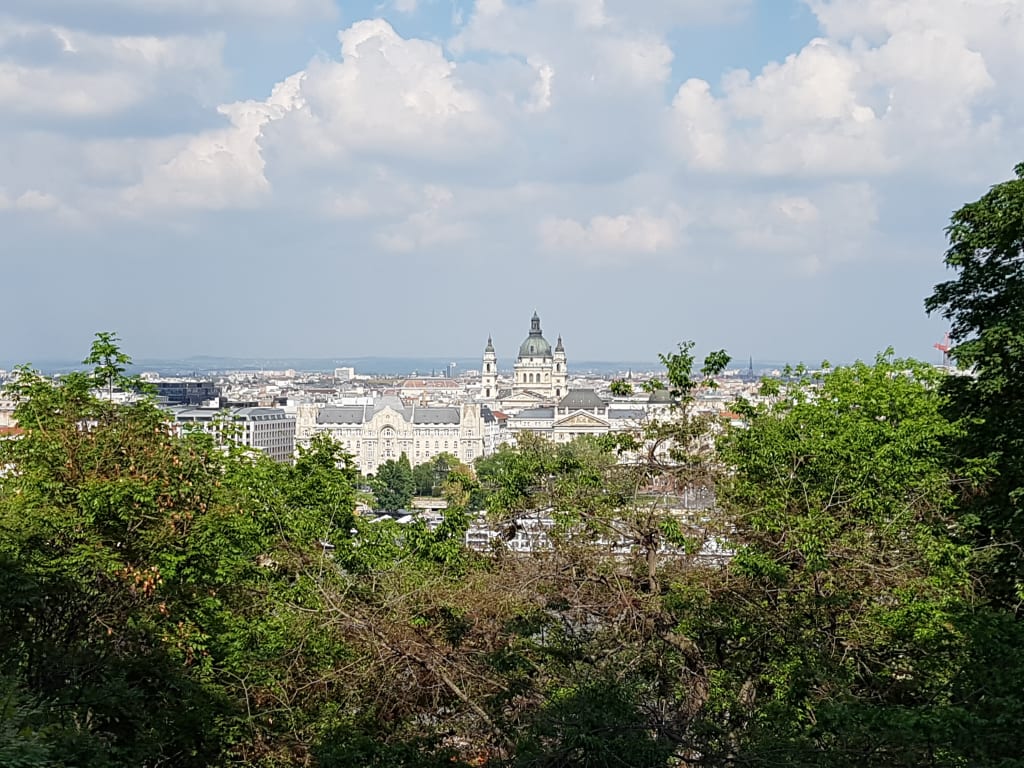 I'm very lucky. Travel has always been a massive part of my family's lifestyle and priorities, so by the time I left home for university, I'd been to a fair few countries and continents.
Needless to say, travelling with your parents is a little different from travelling alone or with your mates. Fast forward a few years and two countries, I'm living and teaching in the Czech Republic but struggle to see myself as 'well-travelled.' Compared to the other teacher-travellers around me, I'd never done what youths are meant to do when they set out into the world: slummed it in a hostel and hung out with strangers.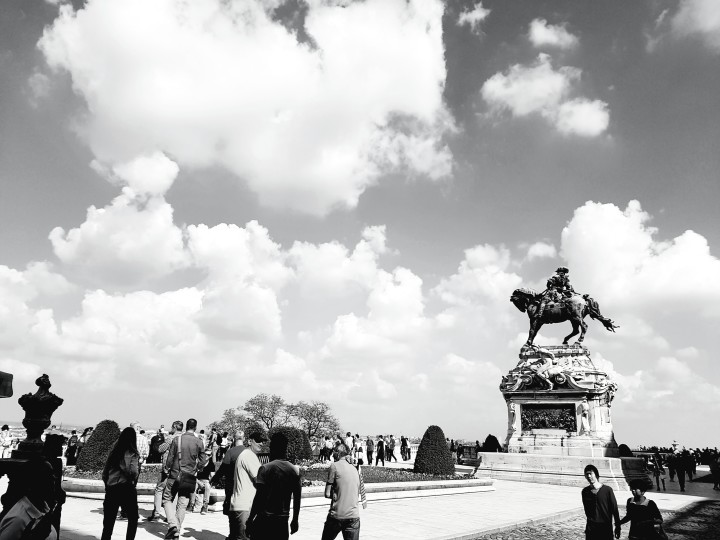 I finally took the plunge when some friend's and I profited from a three-day weekend to check out a new city. Having settled on Budapest, the question of accommodation was raised, and they immediately suggested a hostel. I prevaricated a little—we all know what they say about hostels... But my friends have travelled extensively and are well-versed in hostelling, so they convinced me. They booked it, and off we went.
I was nervous, of course. Hostels, so communal. So much sharing. So many people. All the stereotypes of grimy, bug-infested 20-bed dorms were running through my head (alright, I probably heard these stereotypes from my parents... ). I know now that I knew nothing.
As soon as we arrived in the vast, bright and homely lounge, complete with bar, breakfast buffet and perky receptionist, I felt comfortable. Our dorm was a six-bed affair, with lockers and en-suite bathroom. We were the first to move in, but not before checking out the programmes and deals the hostel had on offer. Free walking tours, discount tickets for significant landmarks, annotated maps—we grabbed what we could and made plans for the following days. We did make sure that the lockers could only be opened by one key (this was indeed the case) before cheerfully settling into our new domain.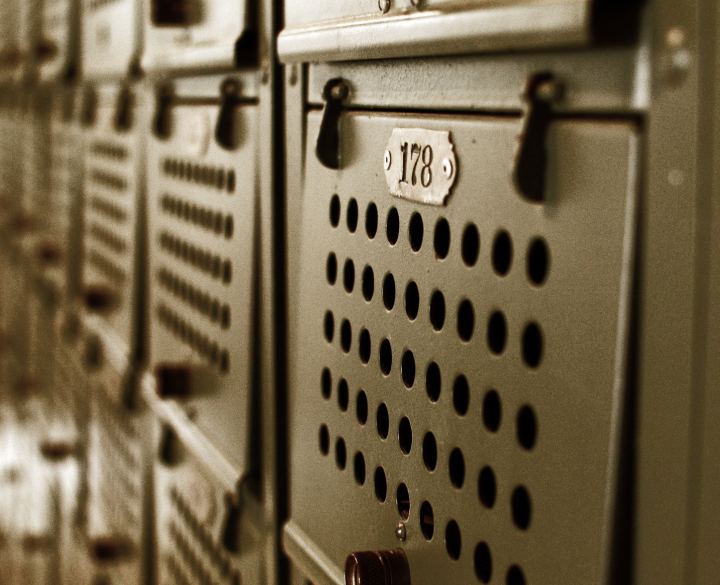 We still had most of the day ahead of us, so without further ado, we embarked on a free walking tour. Walking tours are such a fantastic way to get to know a city. I love being shown the secret ins-and-outs of a place by locals, who are so passionate about their home that they can't wait to share it with me. I love asking them questions about their life, their city, their habits and traditions. I love learning snippets of language through them. Be sure to ask them where to go to eat the best local food! I stand by it, there is no better budget-friendly way to orientate yourself around a city.
Our walking tour was a generalised trip around significant cultural and historical landmarks. Highlights included:
The Great Market Hall, which blew my mind and all of my senses and is a great place to buy local goods and souvenirs while truly supporting local industry.
The staggeringly large and beautiful Parliament building which did not fit within my phone camera's lens.
St. Stephen's majestic yet somehow understated basilica.
The whole Castle Hill district, with its sweeping city views, glistening white cobblestones and quaint historic streets.
Tired out but invigorated, we returned to our room to prepare for the evening.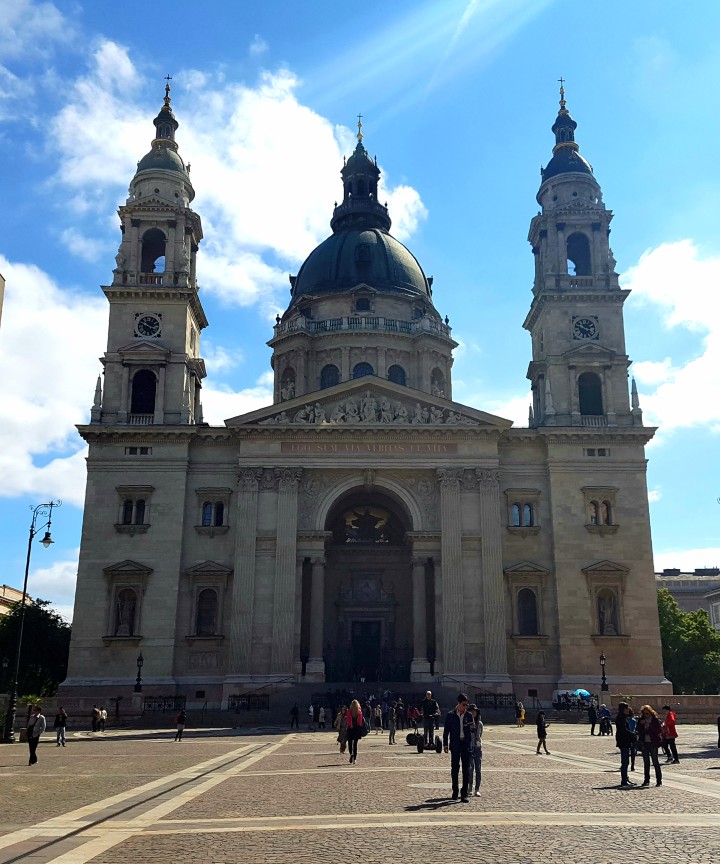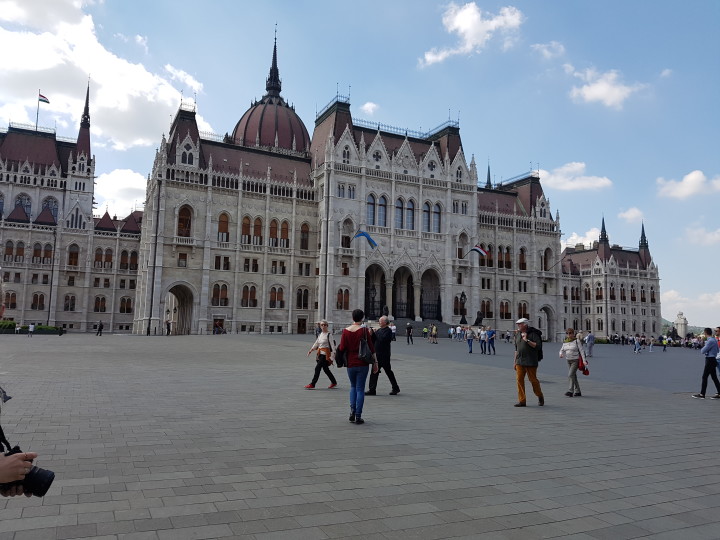 I was still a little worried about our roomies and the seeming lack of privacy. Now I know that it all comes down to efficient organisation: the less rummaging around you need to do for clothes, pyjamas, or toiletries, the quicker you can be in-and-out of the bathroom, thus minimising fuss, noise for sleeping roommates, and your own moments of vulnerability.
As I was still figuring out the best way to settle into my space, the first roommate arrived. A solo female traveller who had backpacked across Europe, we seamlessly struck up a conversation and made arrangements to go to the bar and dinner together. Shortly thereafter, a solo male traveller rocked up. He was attending a friend's wedding in Vienna and had decided to travel around a bit before-hand. All of this, while on crutches recovering from a fractured knee.
We ended up all going to the bar together, before heading out for a bite to eat.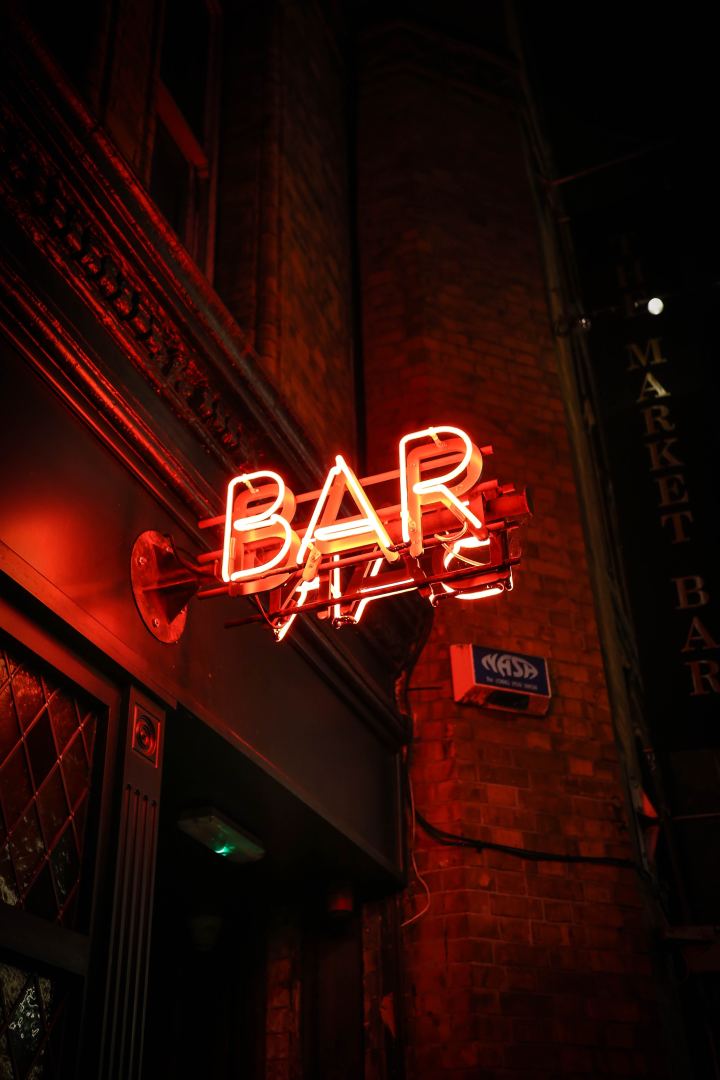 One of the most fabulous and enticing aspects of Budapest's food and drink culture is its ruin bars. These intriguing establishments popped up in the derelict skeletons of abandoned buildings, giving them an unsettling, edgy and intoxicating vibe. Here's the DL on Budapest's ruin bars:
By the end of the night, we were referring to our little group as our Budapest Family, and merrily committed to each other for the remainder of our stay.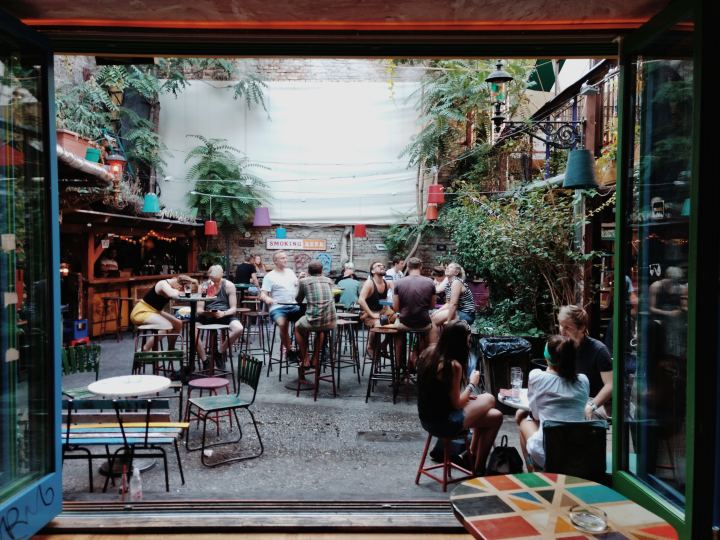 Plans for the next day were simple: a walking tour would see us through to the early afternoon, after which we would walk along the river, bar-hopping if we felt like it.
Our tour of Jewish Budapest wound through the old Jewish quarter, the heart-wrenching ghetto, beautiful synagogues and memorials. The hidden history of the city unfolded before our now tearful eyes. Budapest is a city of many layers and complexities, with a fascinating history which has given rise to a unique and multi-faceted aesthetic.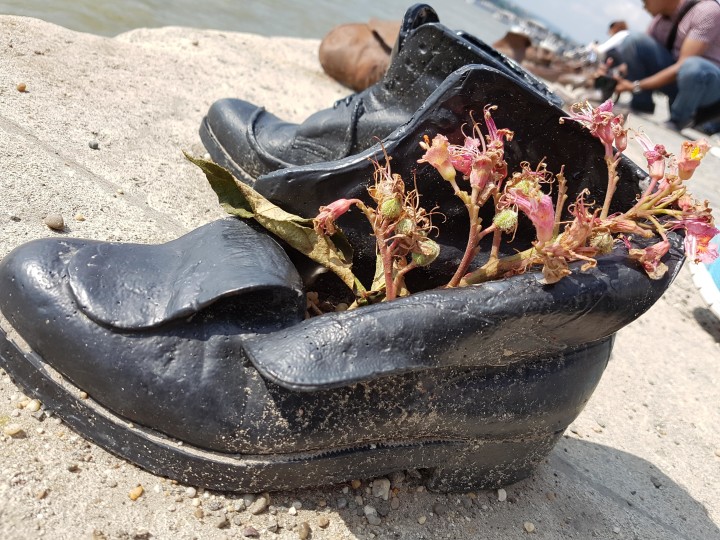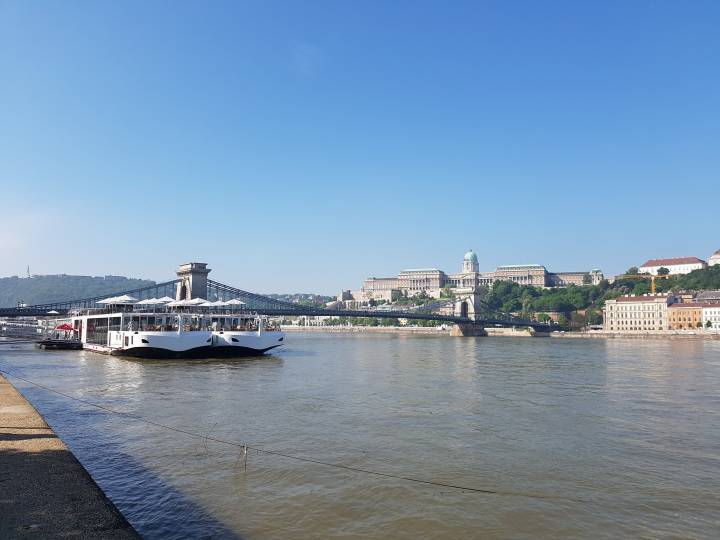 The BudaFam reunited for cheerful drinks and a slightly drunken dinner which included playing charades in a prize-winning fish and chippie.
On our last full day, we visited an exceptional establishment in Budapest. The ancient, sumptuous and grand Széchenyi Thermal Baths. The largest curative bathhouse in Europe, the Széchenyi baths have been healing bodies and souls since 1913. While some elements of this illustrious establishment show their age, the experience is nonetheless charming.
I indulged in, not one, but two full-body massages; made sure to try out every single bath available; and people-watched 'til my eyes were sore. An eclectic mixture of tourists and locals thronged the pools, so I definitely recommend going early on in the day if you're looking for peace, quiet and privacy. For more information, have a look here.
The star of the show, though, has to be the Thermal Beer Spa. I kid you not. The BudaFam once more came together to sit in lovely wooden tubs of hot water, malt, hops, yeast and herbs. It works wonders for your skin (so they say), which the unlimited Czech beer on tap undoubtedly negates—but who's complaining? This is apparently the best way to cure a hangover...
You get 45 minutes in heaven, but I must warn you: standing up after ingesting unlimited, delicious beer while sitting in hot water for 45 minutes is no easy feat, and you will be faced with stairs on your way out. Check out their website to find out more!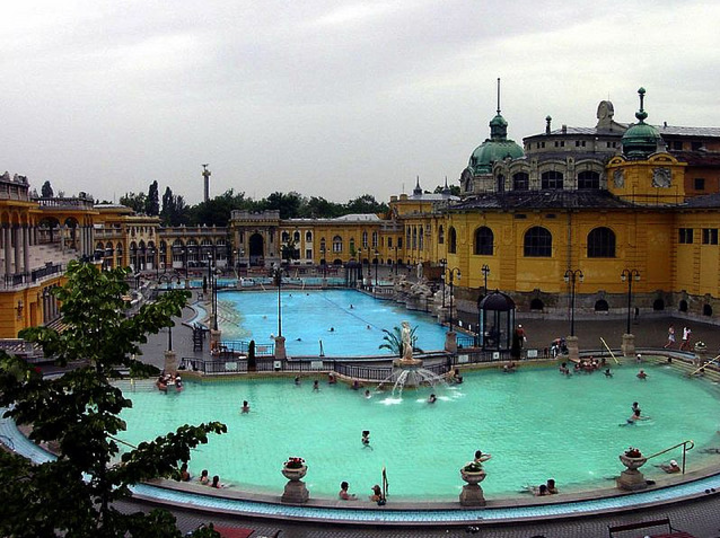 Cue a joyful night of bittersweet merriment as we contemplated the break-up of the BudaFam, a morning of re-visiting favoured attractions and eating flower-shaped ice-cream, and moving goodbyes as the BudaFam split to go its separate ways.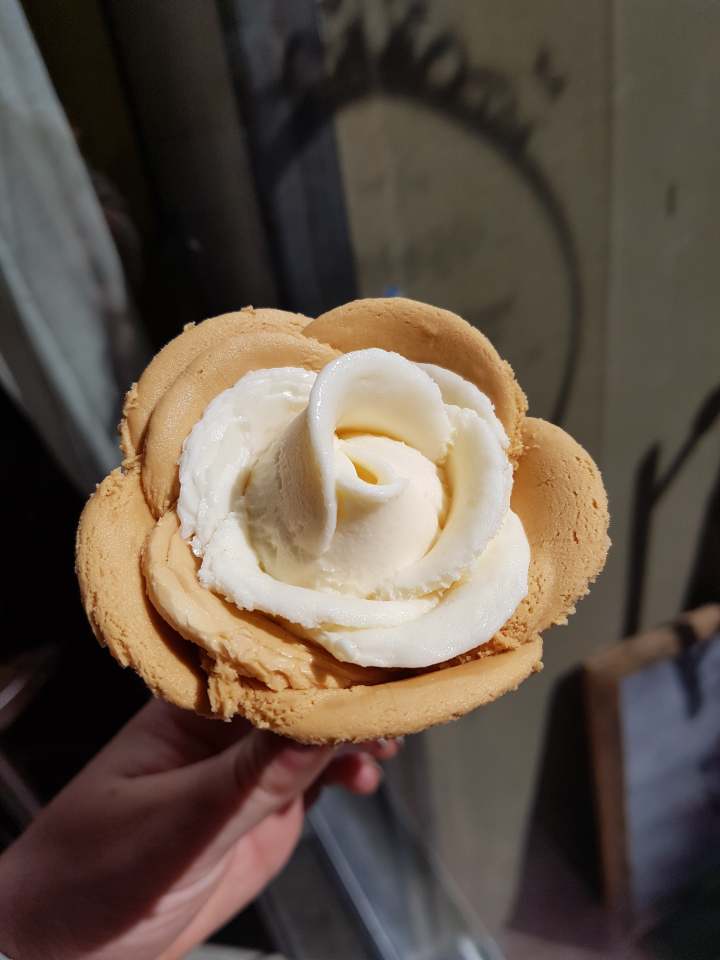 Have I had such magical experiences in all hostels? No. Have I had some sketchy hostel experiences? Yes. Do I love hostels any less? Not in the least.
Hostels are such a great way to meet fellow travellers who happen to be in the same place as you at the same, probably for the same reason. They have excellent networks with walking tour companies, attractions and events, as well as often organising their own social or cultural events. Make sure to chat with hostel staff about your stay before making too many plans, as they'll probably know of a deal or have some insider advice.
You might not meet a BudaFam in every hostel, but if you put yourself out there as a cheerful, positive and open soul, you can only gain from your experience. Case in point: there was a sixth roomie. He may not have become a member of the BudaFam, but all interactions were perfectly pleasant.
Of course, it's essential to be smart, especially when travelling. Some hostels are sketchy, not everyone has good intentions, and it's vital to watch your back. When hostelling around, I use HostelWorld. While there is the odd technical issue with bookings going through or not, it's always been reliable for me, and most importantly, travellers leave reviews and information. Read what the hostel writes about itself, look at pictures, check out its location, but whatever you do, read as many reviews as possible before booking. They'll give you a general idea of what you're likely to experience or find.
If you, like me, have a check-list for hostels, make sure the one you're looking at ticks all the boxes: lockers, en-suite, bar, breakfast—whatever you feel you need, a hostel our there has it. HostelWorld has a handy check-list format where you can identify a hostel's main facilities and attributes.
If you play it smart, hostels are a fantastic way to travel, experience a city and meet people—and Budapest is terrific.