Adventures in Africa
A True Story of a Missionary Family to Ghana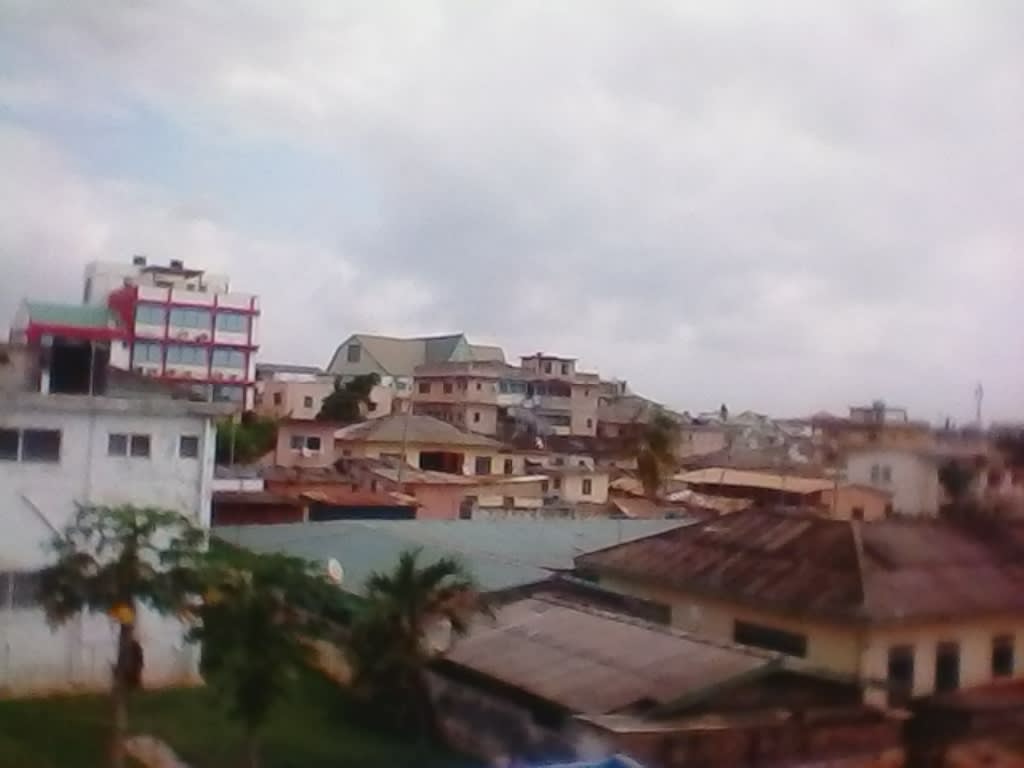 Today I would like to tell a true story that is going on even to this very day. My family and I moved to Ghana Africa, on the first of June this year, to join the mission field. We sold everything we own including our house, car, beds, clothes, etc. Each of us got to take two suitcases and a carry on. Everything else was either sold or put in storage. Let me tell you that it was not easy for a single one us to sell our things and leave everything we have ever known. My family consists of my father and mother, younger brother and sisters.
So anyway, after a lot and I mean A LOT of painting, cleaning and yard sales we were off, leaving behind the comforts of the United States. A couple guys from our church, Calvary, and another guy from Harvest college flew ahead to help us settle in for the first couple of weeks. When we got there we would at least see some familiar faces. Now, lets skip to the airport, when we were getting ready for our departure.
Our bags were getting checked, family and friends had come to see us off, and many tears were being shed. This may have been the hardest day of my life, I can't know for sure if it was my family's too, but I know for certain it was mine. Me and one of my oldest and best friends, Jacqueline, who had come to say goodbye, huddled together trying not to cry(which was a total fail) promised to write and call. Finally the moment came to go through security and customs and what not, giving my friend one last hug, I said goodbye to everyone else and my family and I began our journey to a continent across the ocean, Africa.
The plane ride was fun and tiring. It was the first I can remember. On the first flight I sat by my brother and my two sisters sat together behind us. Together he and I took turns gazing out the window at the tiny buildings, cars, and people.The clouds wrapped around the plane like a fluffy blanket, and birds flew below us like a pair of slippers.
After that plane ride, which was the shortest of all three, we made our way to the next plane which would be leaving the country. It was from Atlanta to Paris and a plus was we saw the Eiffel tower (out the airport window miles away). Well at least we can all say we saw it! That night on the plane I shared a row with my mom and youngest sister, while the other three shared a row ahead of us. Anyways I couldn't sleep at all, so I stayed up till the early morning sun began to faintly glow lighting the clouds slightly. Leaning against the cold window, I grab my paper and pencil and wrote a short poem, I may write it on here someday, it was about the glory and beauty of all I saw from my view point in the plane. Even though this was our longest flight, it flew by quicker than the others.
Then, our final flight... Paris to Accra, almost there! This one dragged on as many of us were already tired and cranky from lack of sleep and moving our things at every airport. Once we had landed at the Accra airport we got our things and headed outside to meet our welcome party.
When we exited the building, my eyes were overwhelmed with all that was happening. People scurried back and forth selling items on their heads to make ends meet. The air was also full of many interesting smells like cooking plantains, fish, and other Ghanaian foods. Grabbing our things, we headed to our ride, and after two days in Accra, we were about to embark on our ride to Kokofu, the village where we would be staying. To be continued...
africa

Autumn Brown
I'm a new author starting here to practice my writing. If you like what you read please share with friends on social media or send a tip if you wish:) Your support is always welcome.Thanks again!
See all posts by Autumn Brown →