Adventure of a Female Solo Traveler
Adventure of a Female Solo Traveler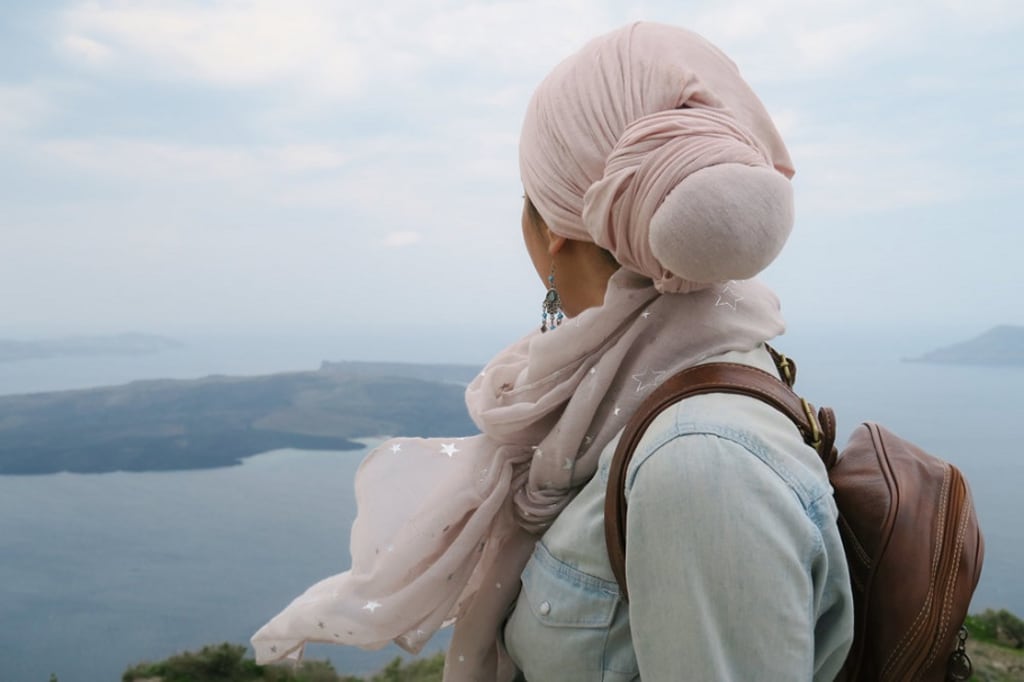 Have you ever traveled alone? Especially in the places where you are warned not to go alone because of the safety issues?
There are times when you are restricted as a young girl not to travel alone, but mum, we keep going out all by ourselves! Every single day! How much worse it can be right?
"Travelling solo means getting to know the real you"
To all mum and dads; THINK POSITIVE!
Life is not only about studying hard and getting a job.
It's not the end of the world if your daughter travels alone and gets to learn about the world with her own eyes. Every person craves new experiences, so to nourish, to nurture and to learn is of utmost importance for all.
From My First Journey
Wellbeing a bookworm, I had read about all of the countries (mostly) and I still remember, the seed of an urge to travel was sewed the first time my dad bought me a globe, a world globe. He told me the world is round and each colour represents a different country. That was the day I decided I will travel the world - Whatever it takes.
Solo travelling is not easy. Being a Muslim girl, I come from a concerned family, which follows home rules and has to be careful. With lots of phobias fueling the rumours about this and that, it can leave any family more concerned. I remember when I went for Umrah. My father's savings would have been utilized if it were not for Umrah packages that were provided by the travel agencies. And what a remarkable journey it was! So pure and divine. The feeling of going to Makkah and Medina leaves you breathless without a single shadow of a doubt.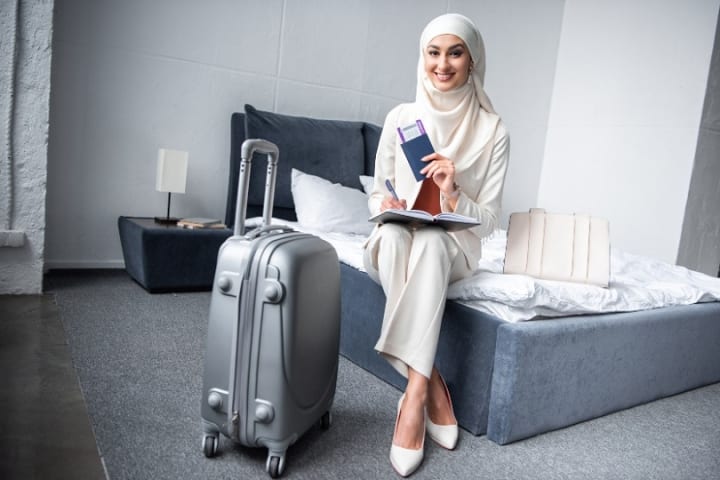 Booking My Next Vacation
Well, travelling to Saudi Arabia, did give me the confidence I needed and the motivation as I was guiding my parents thoroughly. Our generation is much more advanced in using technology than generation X so that was a bonus for my claim when I asked my parents to go on a tour. And to my utmost glee, I was permitted to travel for an entire week!
My first stop was in Croatia. My classmates shared their fascinating stories from time well spent in Croatia. In 3 days I managed to visit some of the unique cities such as Rijeka, Zagreb and Split. Dividing time was not an issue so with the help of a tour guide (a native student) I got to see amazing places. There are pretty beaches and lakeside room views that depict the stunning sun setting views. Croatia is home to architectural sites as well. the nightlight is thriving and late-night cafes serve the best hot beverages. The warm summer climate is a perfect time to visit this beautiful land full of colonial and architectural sites. I enjoyed my time there, but I had to move on to another place now.
Moving on, my next stop was to Morocco. It's a far cry from Croatia but truth be told, I don't regret my decision at all. Booking a hotel in Marrakech, the beating heart of Morocco I visited the souks and historical sites. Just so you know I had to buy this insane package and share it with other solo travelers. Riads are like traditional hotels, with a superb breakfast menu. My fellow travelers were pretty exciting and humorous. I visit the famous beach in Agadir and mosques and madrassas in Fez as well. I experienced the leather tanning (which was gross because of the smell) but still worth it.
The culture thrives with the fusion of old and modern changes. People are friendly, but they do ask for cash even if you ask them for directions so you have to be careful who you ask for help if Google maps do not work accurately. But overall it was a good experience.
One of the travelers convinced me to come with them to Somalia. Although in the beginning, I was really skeptical, like I had heard of it but didn't know for sure, it was safe for a girl to travel but the adventurer in me woke from slumber and said yes so I went with them to Somalia.
I know what you guys must be thinking. How could I trust strangers based on a three-day tour to morocco right? But guess what, my gut instinct is never wrong, and one of them was a native blogger, and he was making a live travel diary for his YouTube blog, so it was safe to say travelling with those guys was fun!
Unlike the Umrah package all inclusive my father got, my travel package covered the accommodation and one-time food at the best. So I was very peculiar where I ate. And Yuzmi (the blogger) was well aware of the Puntland (the capital city of Somalia). He got us two rooms in a very decent hotel and a day fully packed with the city tour. He did take me to Zeila Archipelago. I had to say it was like an African version of Amazon. With the vast greenery and river, the views were perfect to capture on camera. The coral reef bay and turquoise water was the perfect natural combination. I couldn't be happier, I was glad I took the chance.
Every Journey Must End
Regardless of my adventure spree, I missed my home a lot. On the way back home from Somalia, I realized one thing several countries around the world remain unexplored due to several uncertain factors. I took a gamble and it turned out in my favor. Hence my solo travelling was worth saving for.
Solo travel will push you out of your comfort zone, and that's when the real fun begins for a great adventure. But do travel safe and plan so you don't get lost on international borders.
"To travel is to live.

And the ultimate purpose of life is to live your life earnestly"