Adding Utah to Your Travel Bucket List
Explore the west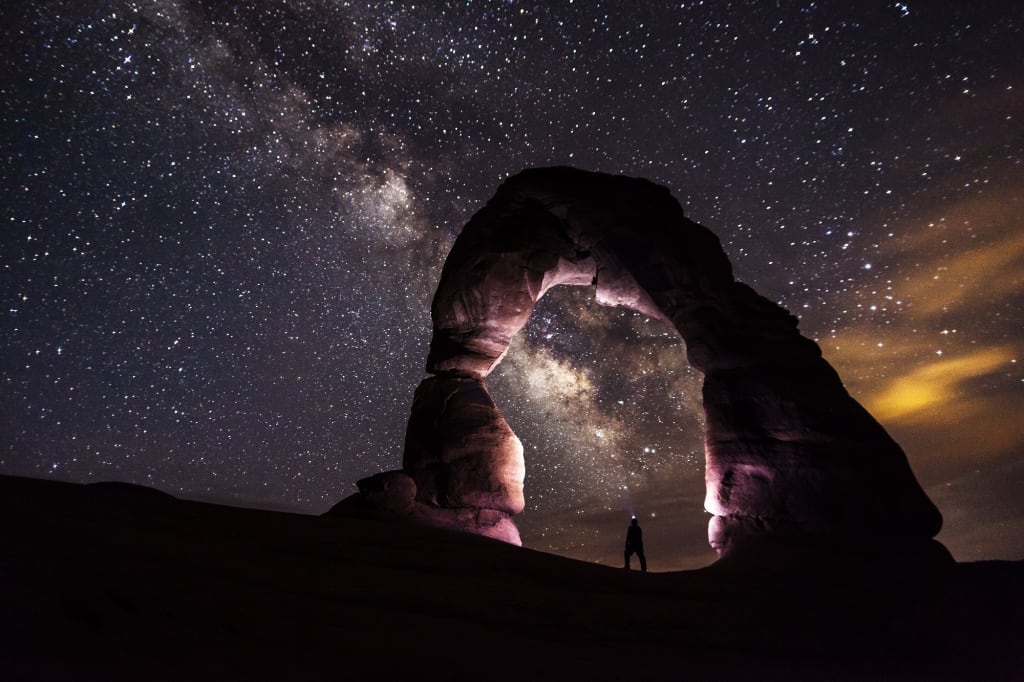 Travel Bucket List: Utah?
Everyone has a bucket list. For some, this includes traveling to other countries or maybe their own backyard. For most, Utah wouldn't be one of those places to put on a travel bucket list, but it should be! Whether you need to travel there, or already live there and are just planning a staycation in Utah, the state has much to offer, and should be considered high priority on a traveler's bucket list.
For The Foodie
If food is your interest during your staycation or your visit to Utah, you will want to travel to Provo. Located in the Utah Valley, it is home to over 50 restaurants that are all independently owned and operated. There are many varieties of food being served daily here. This would be a food lover's dream as they are offered up tastes from sweet to savory.
For The Movie Buff
If movies are your thing, then your visit must include the number of sites where movies were produced here. Such iconic films such as Footloose!, Dumb and Dumber, and Jeremiah Johnson were all filmed in the Utah Valley, and you can tour at each location. You can also tour the Sundance Resort, owned and managed by Robert Redford. The resort offers outdoor activities any time of the year you visit, so there is always something to do.
If you time your visit or staycation just right in January, you may also get to see the Sundance Film Festival. This festival highlights future films that have not yet made it to the big screen. It also highlights independent filmmakers as well. Perfect for the movie buffs in your family.
For the Nature Lovers
If there is one thing that Utah has to offer, it is the beautiful and breathtaking nature that exists everywhere from its mountains to its valleys. There are caves that offer guided exploration and education, hiking trails, horseback riding, waterfalls, mountains and rivers. Just taking a scenic drive as a part of your visit to Utah will allow the nature lover to be in awe at the sites Utah has to offer. Around every corner there is something amazing to be seen, and beautiful pictures to be taken for the photographer in your family.
You can also enjoy nature in the city if you visit Downtown Provo. Downtown Provo offers a place called Pioneer Park where locals and tourists come to see the beautiful greenery, cool off in the summer, and shop the local Farmer's Market. You can also visit Nuskin Gardens. This is a beautiful garden located inside of a glass building that welcomes all visitors. Locals say it is especially beautiful at night when it is all lit up. Another site worth visiting while in Downtown Provo is the Provo City Center Temple. The LDS temples in Utah are all known for their greenery and gardens, and at night the lights are absolutely amazing.
For The Historian
If you have a history buff in the family, then Utah is the perfect place to go for them as well. No staycation or visit to this beautiful state would be complete without an educational visit to one of the many historical museums and libraries. This could include a visit to the Provo or Orem Libraries, or a stop in at the Crandall Historical Printing Museum just to name a few of the highlights. Nearly everywhere you go in the Utah Valley there is some piece of history waiting for your history buff to explore.
It is plain to see why including Utah on a list of places to visit is a must. If you like to travel, you will definitely want to add this breathtaking state to your bucket list. It has something to offer everyone in the family!