Abbey Park, Leicester, A Park Full of Magic
An Award Winning Park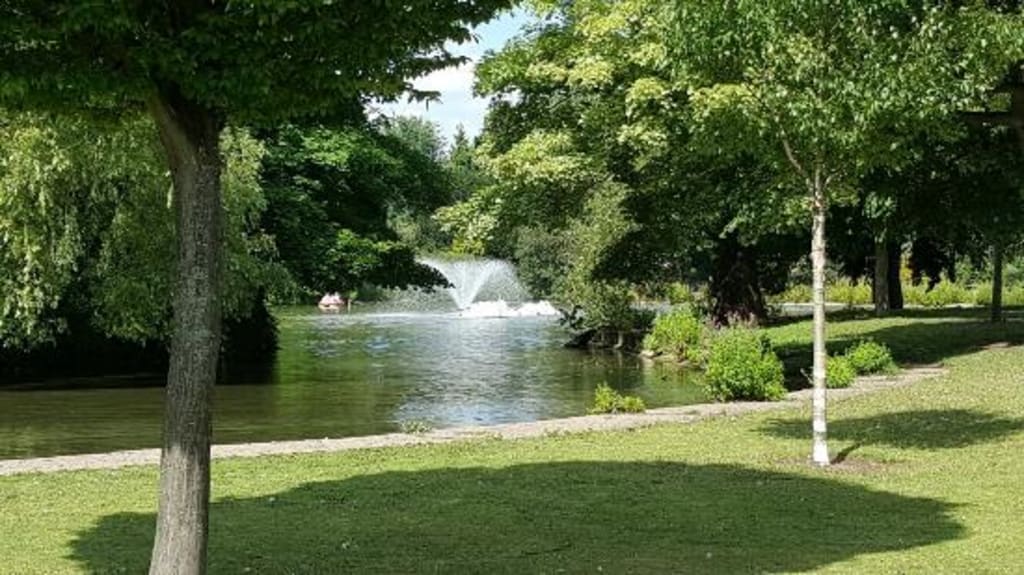 Abbey Park is located on Abbey Park Road, Leicester. It's a public park, owned and managed by Leicester City Council. It's a mile away from Leicester's busy city centre, which is easily walkable to reach; around a 25 minute walk, or there are bus routes that are available too. The park is free entry, and it closes at 8 PM.
The Abbey Park is a piece of blissful green space in the heart of one very busy city. Where many surprises are to be found, history, fun, peace, and it's a Leicester gem fully worthy of a visit.
The Park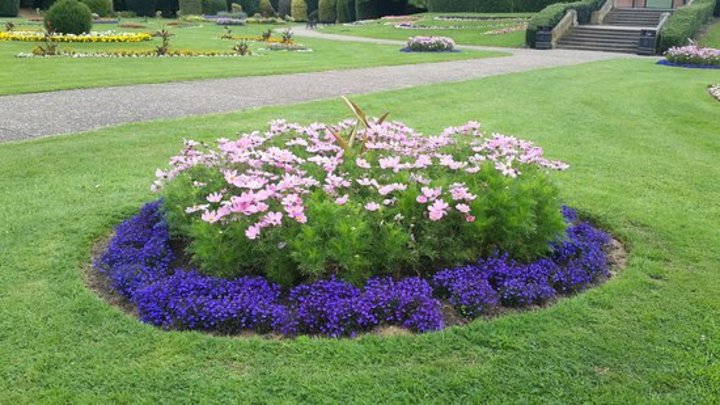 Abbey Park opened in 1882. Leicester's first large park. It is a Grade II registered Historic Park and Gardens, which regularly wins the Green Flag Award for parks that reach a high standard. It is Leicester's premiere park, consisting of 89 acres, with the River Soar flowing through it, with ducks and geese!
It is clean, tidy, and beautifully run and maintained. You'll find something to do, which will keep the whole family entertained, from children to senior citizens, to our four legged friends, this park has something to delight us all. A perfect park for everyone.
Historic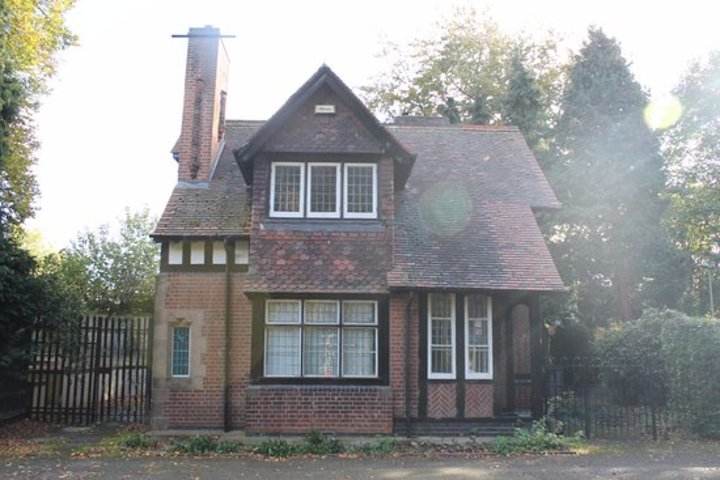 Very excitingly within the park you will find the archaeological site of the 12th Century St. Mary's Abbey, which is amazing to see, simply breathtaking.
St. Mary's Abbey was closed in 1538 by Henry VIII, during the time that the King dissolved the monasteries.
Then there are the remains of the 17th century mansion Cavendish House, with its magical presence, and a picturesque view amongst the trees and greenery.
Cavendish House was used by Charles I. The King used the house after the siege of Leicester during the English Civil War in 1645, which is mightily incredible to think about; that once in Leicester a King occupied its land.
Though after Charles I left Cavendish House he had his soldiers set fire to the place. There is even a charred stone window frame, which you can still see today! Amazing!
Refresh and Unwind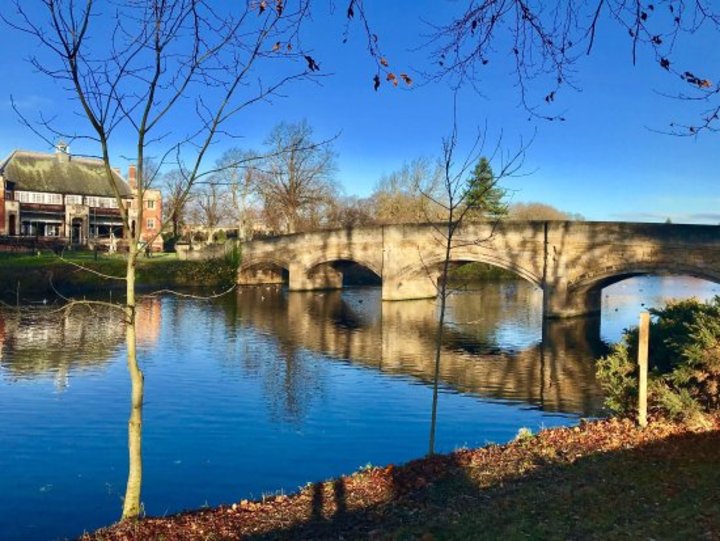 Abbey Park is perfect to escape to for some peace, quiet, and relaxing time from the city, to find a quiet location within the beautifully kept gardens, to read a book, or to just sit and unwind. Or to take in the views of the flowers, trees, and lake.
It is stunning to take a relaxing stroll around the grounds, over the bridges, see the bandstand, and if you feel peckish pop into the cafe for a bite to eat and a drink. There are also toilet facilities available within the park.
If you head to the park by car, parking is no problem, you will find not one, not two, but three, yes three, car parks to choose from!
Activities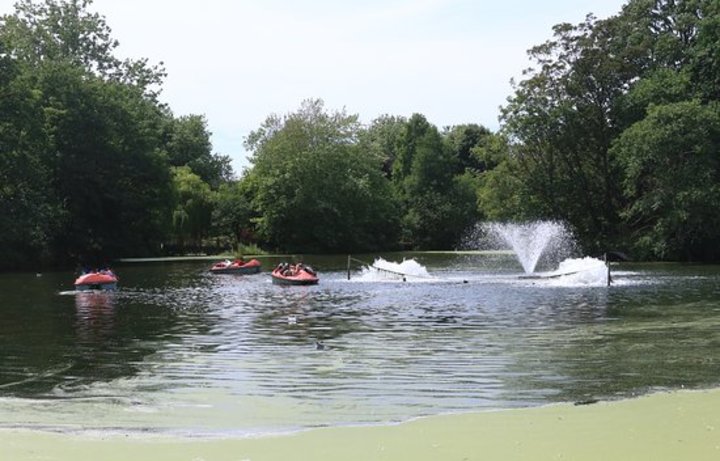 For those of you who fancy a range of fun activities and entertainment you will certainly not be disappointed. How does a boating lake sound? Fun right? The boating lake is open from 11 AM to 5 PM on weekends, and on school holidays from Easter until the end of September. For adults it is £3, and for concession/junior it's £2.50. Very reasonable prices.
If you still have energy to burn off after all that boating, then why not have a game of ping pong tennis. There is also a bowling green, and tennis courts. Of course you could create your own fun, and take a football or a frisbee!
Don't miss the incredible miniature railway, complete with its very own platform. Well worth a nostalgic ride on!
And There's More...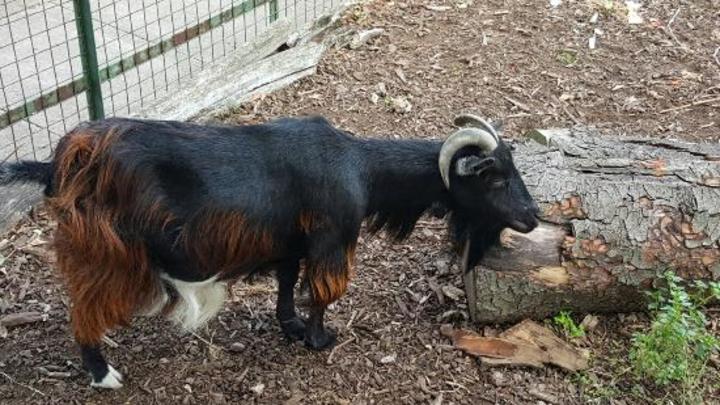 Children will especially love the Pets Corner. Where there are hens, goats, rabbits, guinea pigs, and an amazing aviary of birds.
There is a large children's play area, full of fun climbing frames, and a huge assortment of play options for children to enjoy, plus why not have a paddle in the paddling pool; in the Summer of course!
A lavender maze is a must to explore.
If you visit on Bon Fire Night don't miss out on the spectacular annual fire works display. It is a hugely popular event, and very enjoyable indeed. During the Summer, the park holds the Abbey Park Music Festival, an excellent event, always fun and exciting. With a huge range of music to enjoy.
Simply Heavenly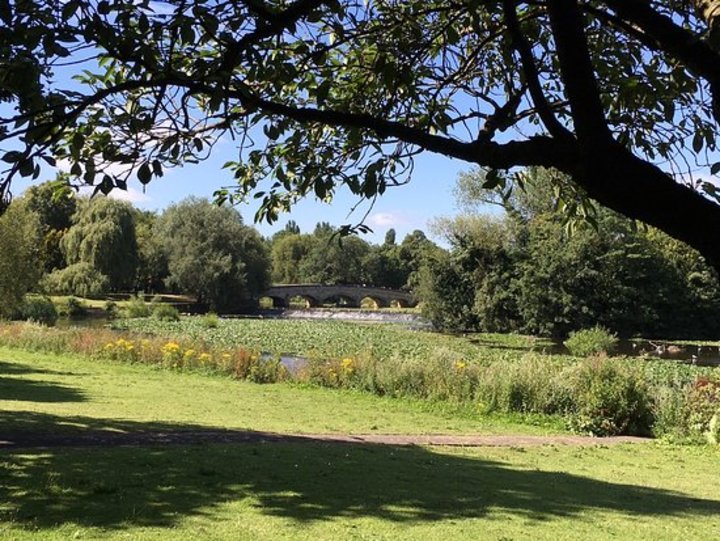 I really can't recommend enough how much Abbey Park is worth a visit. Being from Leicester myself, I have visited the park many times over the years. It's a beautiful place, and lovely to see how the trees and flowers change throughout the seasons.
The history there still amazes me, I love seeing the ducks and geese on the River Soar, and the coffee and cakes at the cafe are delicious!
My advice, go and discover Abbey Park for yourself, and enjoy exploring this diamond of a park; A park that Leicester is extremely proud of.
europe

Hayley Dodwell
I am a freelance writer. As well as Vocal, I have also written articles for numerous websites, including, Eighties Kids, WhatCulture, Child Of The 1980's, Online Book Club, GoNOMAD Travel, Hubpages, and ScreenHub Entertainment.
See all posts by Hayley Dodwell →