A Visit to Newport, Rhode Island
History and Beauty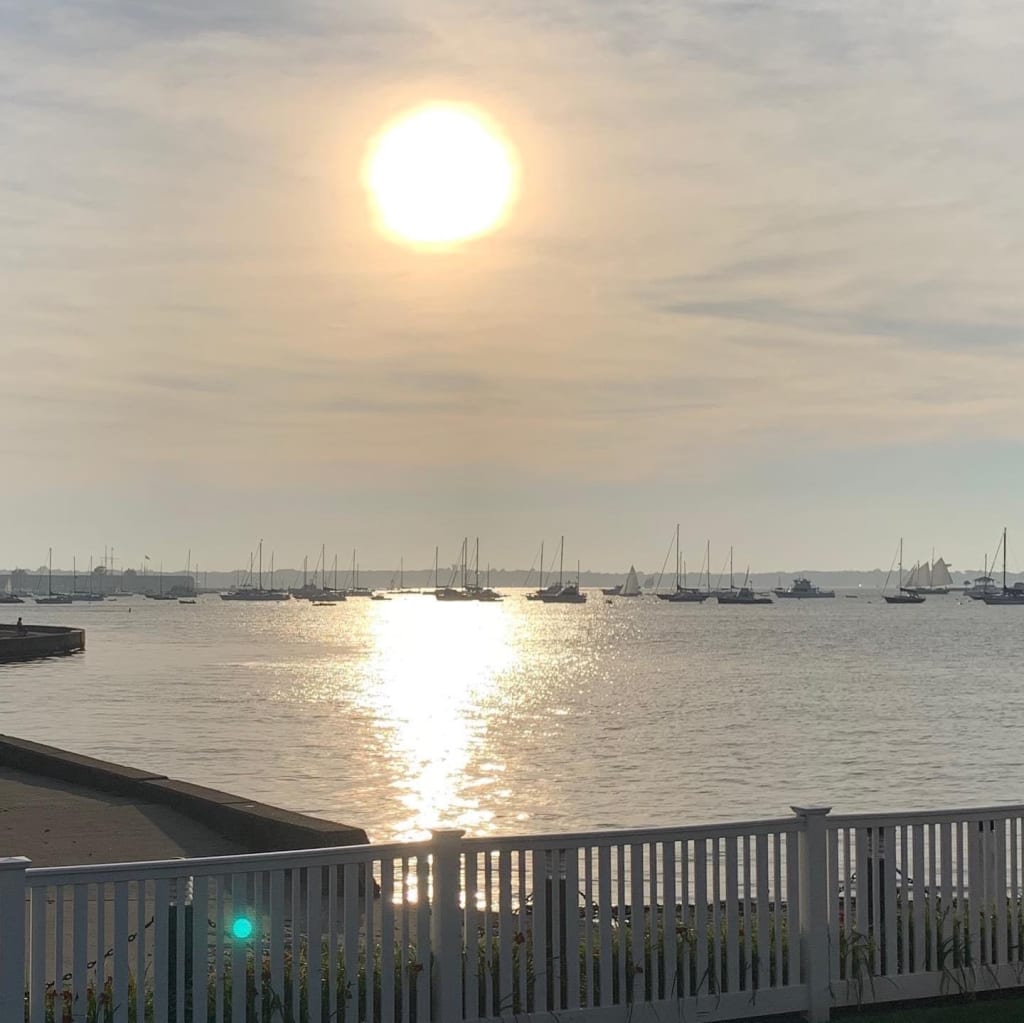 Beautiful harbor view.
Rhode Island seemed to be doing very well during this pandemic. With strict rules at every establishment we were able to have a fun-filled week despite Covid. We opted to skip the beaches and pools which were more populated than our comfort level. Instead we focused on seeing Newport, a magnificent city set on the Narragansett Bay. Our hotel was right on the bay and gave us a breathtaking view of the boats and the bay from sunrise to sunset. We did not feel the excruciating heat because of the cool breezes from the water.
In my phone notes from over three years ago, I made sure to remember to visit the White Horse Tavern, the oldest tavern in America. It was so beautifully, well-kept with furniture and flooring depicting the time it was built. We enjoyed a delicious brunch served in an antique setting.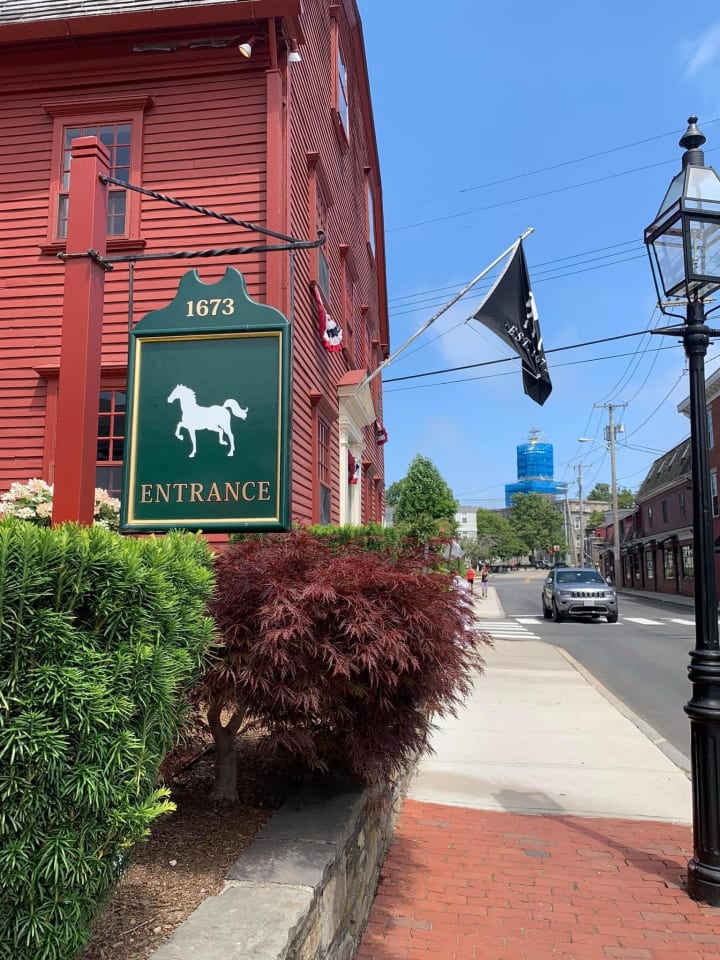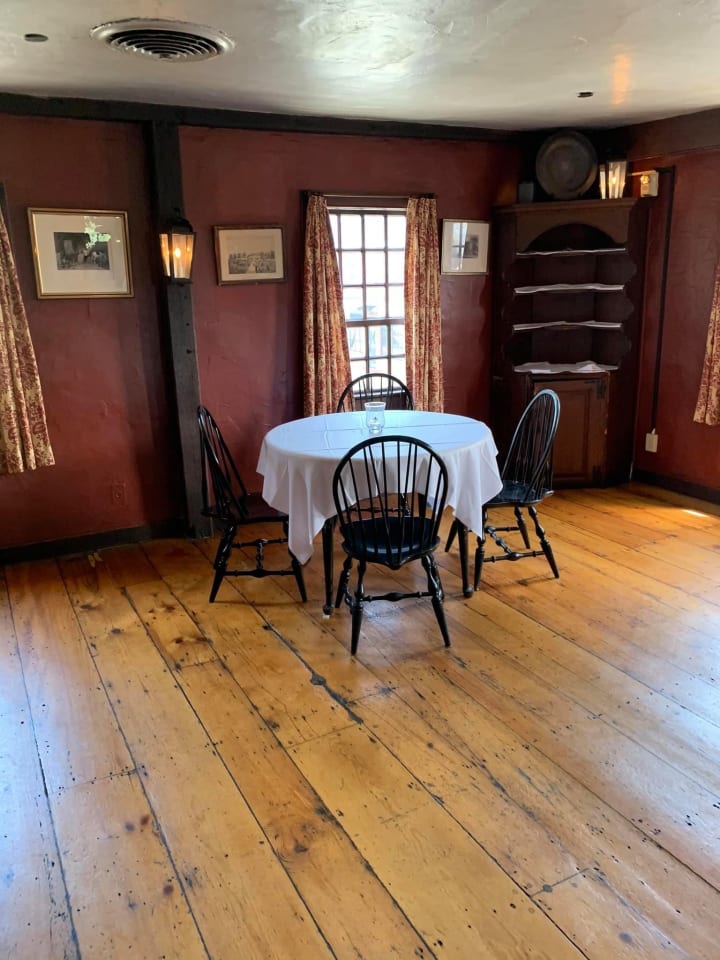 We found so many places to visit that were still open with limitations while going on our tours. We opted to try a trolley tour (we were staggered every other row and seat) and enjoyed the sites of Newport as our guide relished us with the history and sites that Newport has to offer.
One day we decided to walk along Bellevue Avenue and visit the shops. We enjoyed visiting the Audrain Automobile Museum. The cars were spectacular, to say the least, and our visit was focused on headlights from original cars to present. I was fascinated by all the cars from the past and wished I could back in time and drive them.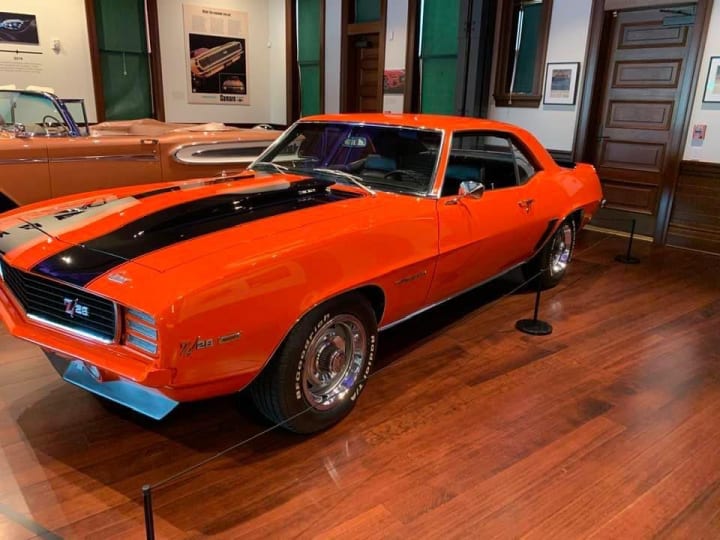 We spent many hours visiting the shops on Thames Street and a few restaurants as well, such as Smokehouse and Brick Alley Pub. There are so many to choose from that I actually put notes in my phone for a future visit. While on Thames Street we also visited the Newport History Museum which took you back in time when Newport was first discovered and became a colony. As a history buff, I enjoyed visiting the museum and even watching the retrospective videos.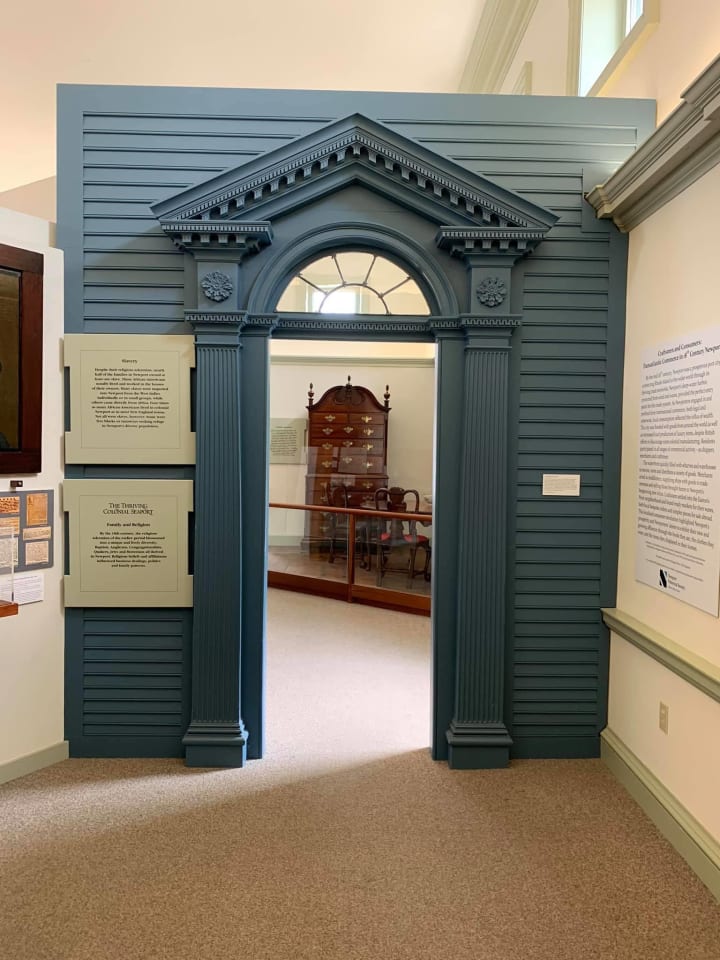 During our trolley ride, we were able to see all the beautiful mansions that are part of Newport's history and appeal. Personally, I was disappointed that the mansion where the Great Gatsby was filmed was not open for visitors There were only two open for viewing, and we actually only toured one – The Breakers. Supposedly, the Breakers is the grandest of the mansions, and I will say, the most ostentatious. It was considered a "summer cottage" by the Vanderbilt family. The family fortune was established by Commodore Cornelius Vanderbilt in the steamship business and the New York Central Railroad. When he became president of the railroad, he purchased a wooden house called the Breakers in Newport in 1893.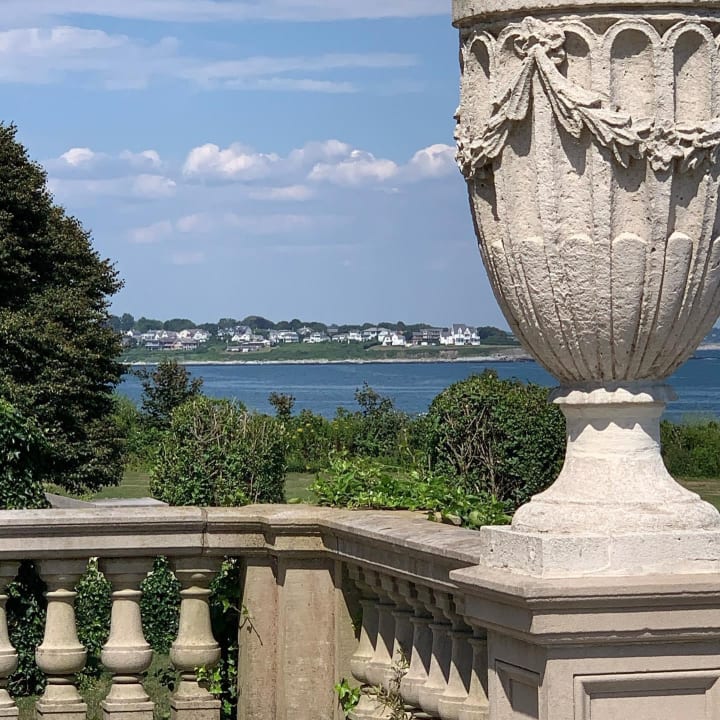 The Vanderbilt's had seven children. You could see the amount of wealth when touring the mansion, with gold details everywhere and marble walls and staircases. For me the best part of the tour was the view of the outside back porch which overlooked the water. The grounds were immense and beautifully manicured. The house was immense but decorated in 1900 gaudy décor. It was interesting to see the servants' quarters where 32 out of 40 of their servants lived. Their kitchen alone was a dream for anyone who loves extensive cooking. A definite point of interest on your trip to Newport. And hopefully when we get back to normal you can visit some of the others. We drove by mansions owned by many famous families including Judge Judy, Jay Leno and the owners of Alex and Ani.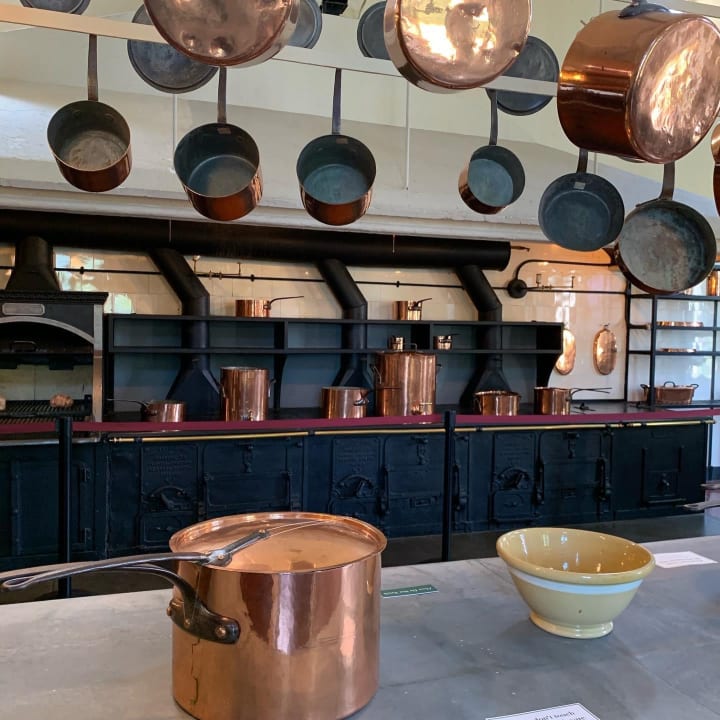 One day we were lucky to take a ferry ride to ports in Fort Adams and Jamestown. We visited Fort Adams which was a historic park located in the harbor. In Newport, the fort was active from 1841 through World War II. It was certainly authentic as we found areas to be completely unkept and unattended to.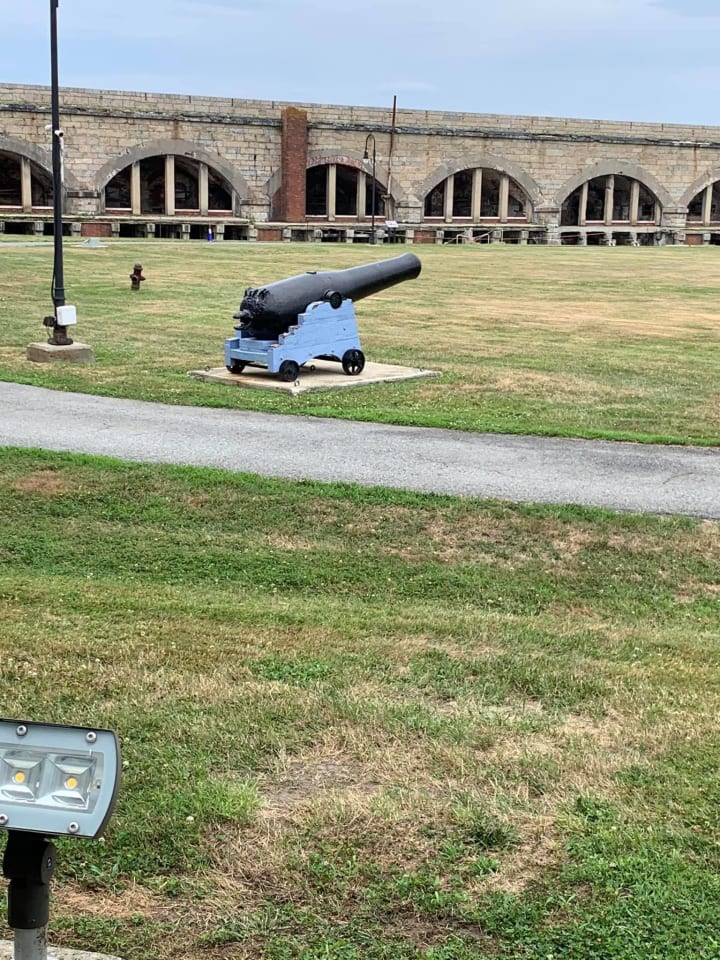 Another stop on our ferry tour was the town of Jamestown, with its New England style mansions and docks for fishing, kayaking and enjoying the beautiful scenery. We ate lobster rolls at Spinnakers Café, right on the dock, enjoying the beautiful Jamestown community and bay in front. I must say that I did try lobster in many places we visited, including lobster quesadillas at the Red Parrot, lobster roll at the Wharf Pub, and seafood chowder along the way. A great breakfast place right near our hotel was Gary's Handy Lunch Diner – a little retro and with many daily specials to choose from.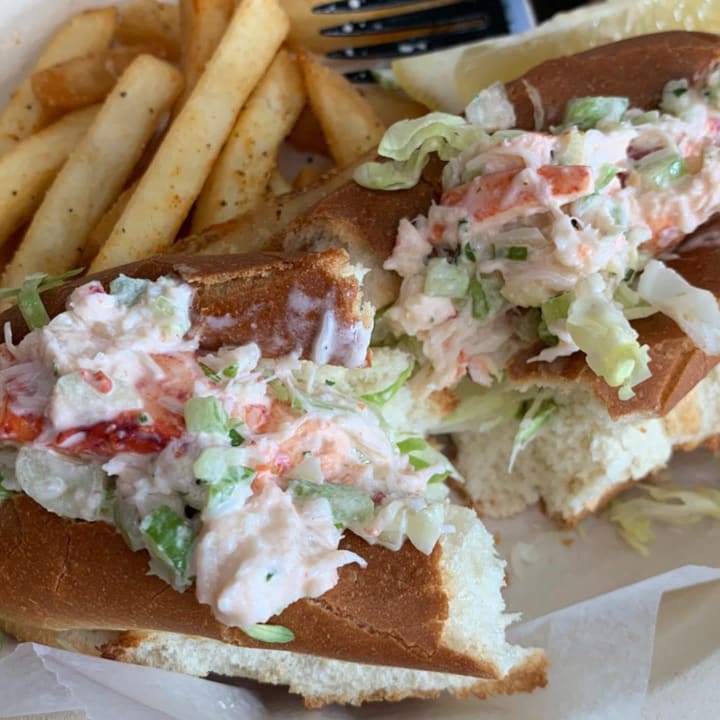 If you decide to do a local vacation, Newport should be at the top of your list. It was safe to explore and so full of history and beauty. A definite place I want to return to.
If you enjoyed this article, please share it on your social media and send to someone you think will like it too!
About the Creator
I am an elementary educator and freelance writer. I enjoy writing about education, health and fitness and every day life issues. You can find my writing at egallagher.contently.com and my blog, Just Me, https://egallagher713.wordpress.com
Reader insights
Be the first to share your insights about this piece.
Add your insights