A Trip of a Lifetime
The trip of my dreams come to life in a story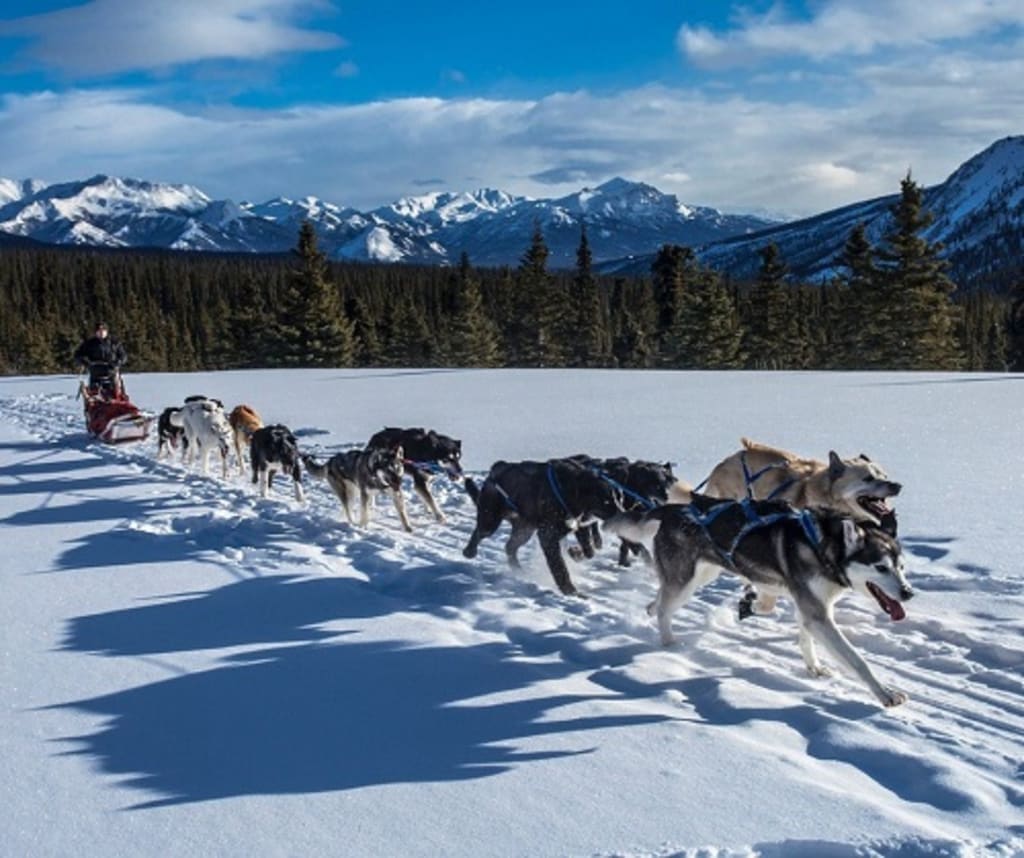 My dream trip!!!
When I was a kid, my family watched the movie 'Balto'. 'Balto' is a children's movie about the dog sled team that pushed through a blizzard to deliver antitoxin to diphtheria-stricken Nome, Alaska.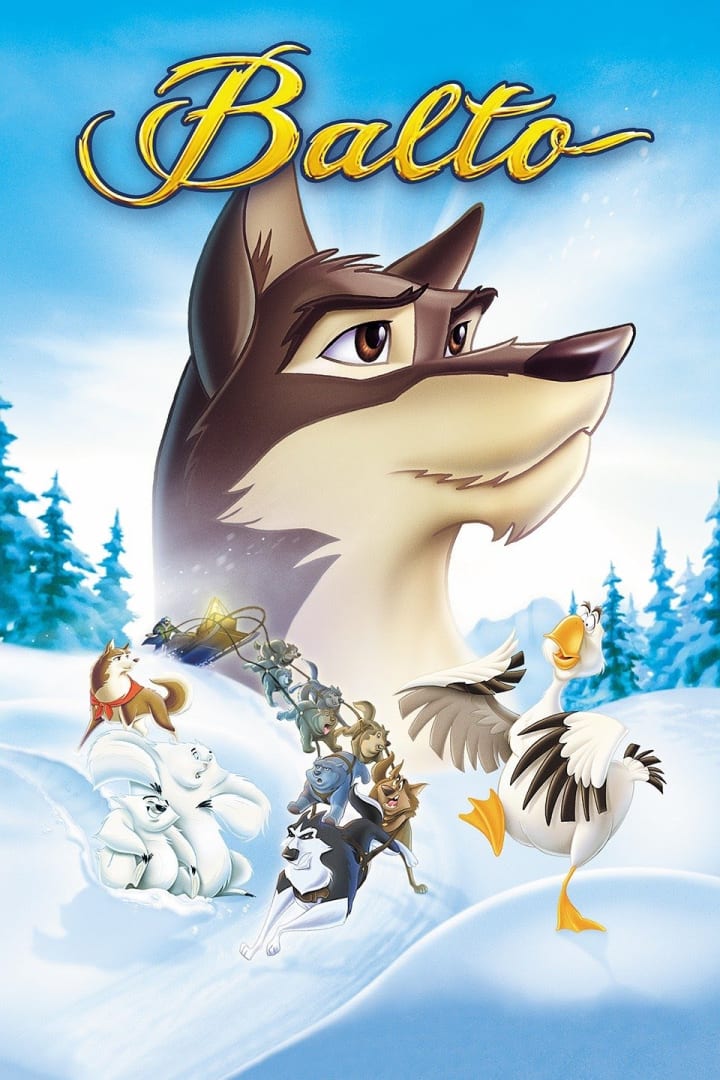 Ever since then, I've wanted to travel to Alaska and mush my own sled team. I hope you enjoy this fictional story of my dream trip of a lifetime!
As I drive to the airport to leave for Anchorage, Alaska, I call ahead to confirm that my choice of dog sledding is available due to local weather conditions.
Ididaride dog sledding is located in Seward, Alaska, about 2 & 1/2 hours away from the airport in Anchorage. When the secretary answered and informed me that the ride is booked should go on without a hitch, I breathed a sigh of relief. After I hung up, my mind began to wander.
How will it feel to finally mush my own sled team? I thought. Will I have as good of a time as I've dreamed of?
As I pull in to park at the airport and collect my bags, my mind returned to the present. The rules of flying in the US changed recently so that in order to fly anywhere you must show your passport. I began to get my mind organized.
There's no one to remind me what to do this time, I thought. I'd only ever flown once before, and then it was with my best friend's family. This would be my first solo trip, and I didn't want to mess up and lose any precious time. This vacation needed to go well.
Once I've settled in my seat on the plane, I began reading a book about the actual delivery of antitoxin from Nenana to Nome.
Time flew as I did, and when I landed about halfway across the country to change planes to the one which would take me to Anchorage I was almost finished with my book.
I spent the next flight sleeping, and when I arrived in Anchorage at 3:00pm, I was rested enough to make the drive down to Seward.
After collecting my bags and getting my rented Jeep, I called home to let my family know I'd made it. After chatting for a few minutes while I ate a late lunch, I hung up and began my 2 hour long drive to the cabin I planned to stay in for my week-long vacation.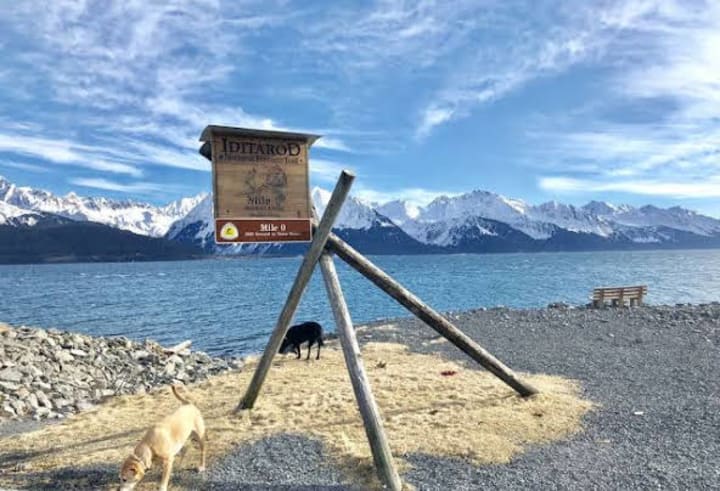 Upon arrival at my cabin I was met by the owner who handed me my key and showed me around the cabin. Since it was already dark I decided to call it a day and explore the outside in the morning.
When I woke up the next morning, I grabbed a small breakfast and pulled on my coat so I could explore around my cabin. I had a couple hours before I needed to head out to go dog sledding, so I decided to spend it hiking in the area around my cabin and taking plenty of pictures to show my siblings when I got back.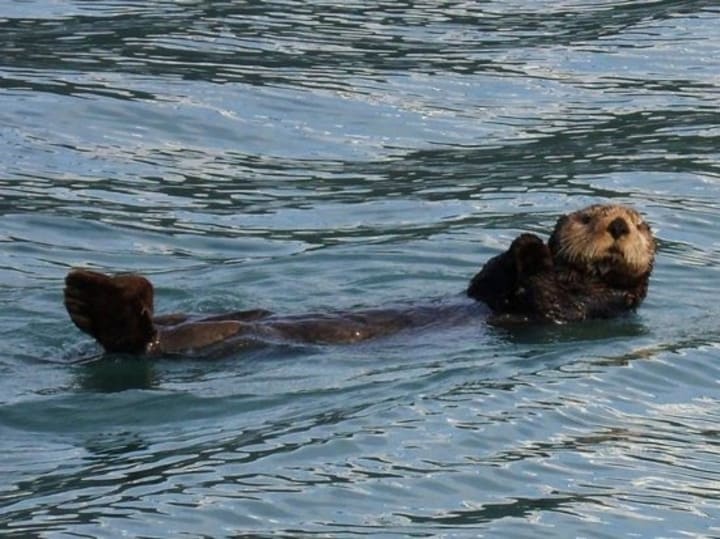 After spending about an hour hiking around, I decided to go inside and prepare for the most exciting part of my trip; dog sledding!
After I readied myself, I drove to Iditarod champion Dallas Seavey's homestead. I was surprised just how many dogs he had! There must have been 30-40 sled dogs around his homestead!
After chatting with my guide as he showed me how the dogs were placed in the traces (the rope-like leads which the dogs pull the sled with), we started out.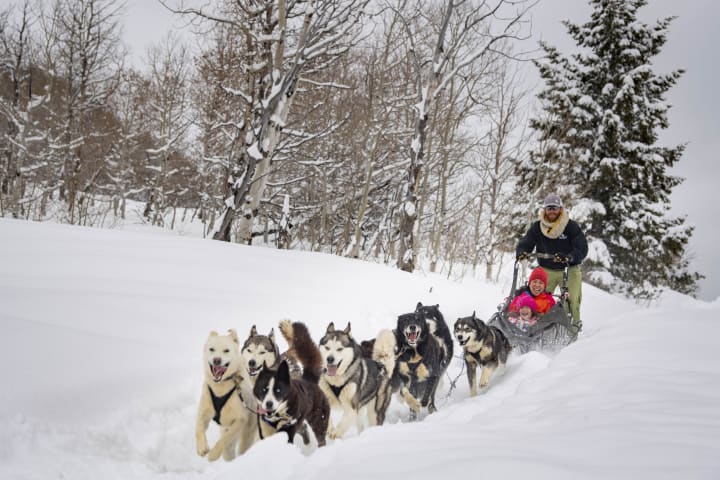 I was so thrilled to feel the wind on my face as we started off down the trail!!! I looked at each of the dogs as they did their part pulling and leading the sled. These dogs were happy in their work, and I just knew they'd die of sadness if they weren't allowed to pull a sled.
I'd never seen snow so deep in my life as I saw when we got up to the top of the tallest hill. It must have been near 3 feet! As I chatted with my guide, she said they usually have even more snow than that! I can hardly imagine it!!!
The mushing experience is the best I've ever had, and I hope to have my own 'urban mushing' team when I return to my home. Urban mushing is having a dog 'sled' which has wheels on it, and the idea is much the same as regular dog sledding.

When we returned to the homestead, I asked if there would be another opening before I had to return home. The guide told me she'd call me if they had an opening.
When I finally arrived at my little cabin, I was exhausted from the days excitement. I fell asleep as soon as I laid down.
The next day I walked around Seward looking for keepsakes to take home to my family, and to remember my trip by. I sat down in a local restaurant called Chinooks Seafood & Grill for dinner. The food was phenomenal; Alaskan Salmon and fresh made chips, with a side of salad.
The following day I walked along the docks and looked at all the fishing boats. I took a few pictures and listened to the waves under the docks. The sunset was beautiful; reds and pinks and oranges against the white of the snow tipped mountain peaks.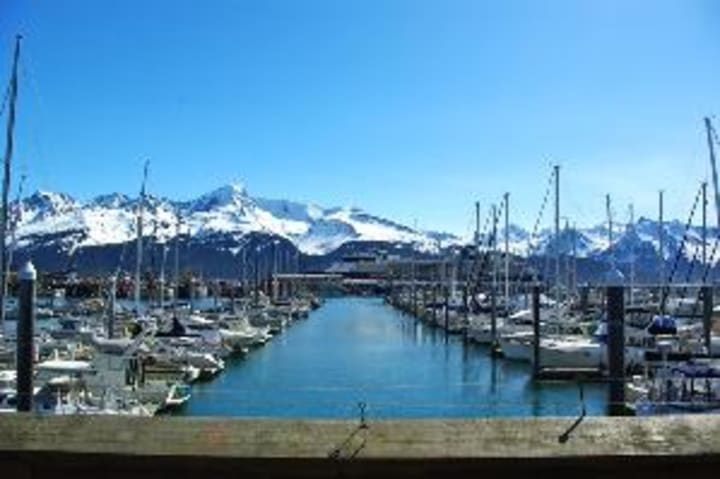 As I walked back towards my cabin, I caught sight of the Aurora Borealis, the Northern Lights. The sight was breathtaking!!!
As I walked on toward my cabin, the night became chillier. I drank in the cold night air, soaking in the beauty around me. When I made it inside, I realized that my trip was almost over! I'd been enjoying it so much it was almost sad to know I only had one day left before I had to drive out of Seward and fly home.
Just as I was thinking this, I got a call; Ididaride was calling to tell me I could join another tourist for a dog sled ride the next day! I was so happy!!! I fell asleep quickly and dreamed of the events of the next day.
When I arrived, our dogs were already in the traces and our guide was going over the dos and don'ts of mushing with the young lady I'd be going on my trip with today. I scanned the homestead and drank in the sight of all the sled dogs playing. This was going to be my last time mushing in a long time, if not forever.
This trip was much the same as the one a few days before, except that I had more experience mushing and was more comfortable on the sled. The views were more beautiful today, since the clouds had lifted off the distant mountains to reveal fresh snowfall. I snapped as many pictures as I could while we were resting, and when we returned I found the owner of the homestead, Dallas Seavey, ready and waiting for us to return. When we pulled up, he smiled and asked how our ride was.
After having a nice chat with Mr Seavey, I hopped in the Jeep and headed back to my cabin. I packed up all my things and the souvenirs I'd bought in my suitcases and placed them near the door. Then, I laid down and had a good long nights sleep.
The next morning I rose before the sun, packed my bags in the Jeep and drove back to Anchorage. My flight didn't leave for another 3 hours, so I drove around the city, taking in the views and scenery.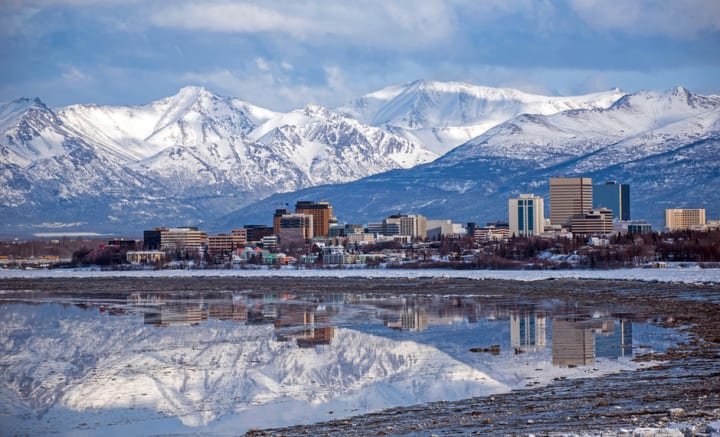 After I returned home, I watched the movie that started it all for me, 'Balto'.
(I have not taken this trip yet. I decided to write my dream trip in past tense because it comes to life better that way. All the photos were taken from google, and all the places and activities are real. I hope you enjoyed!)