A Step-By-Step Guide for the Australian PR Processing Times 2020
The processing time for Australian PR Visa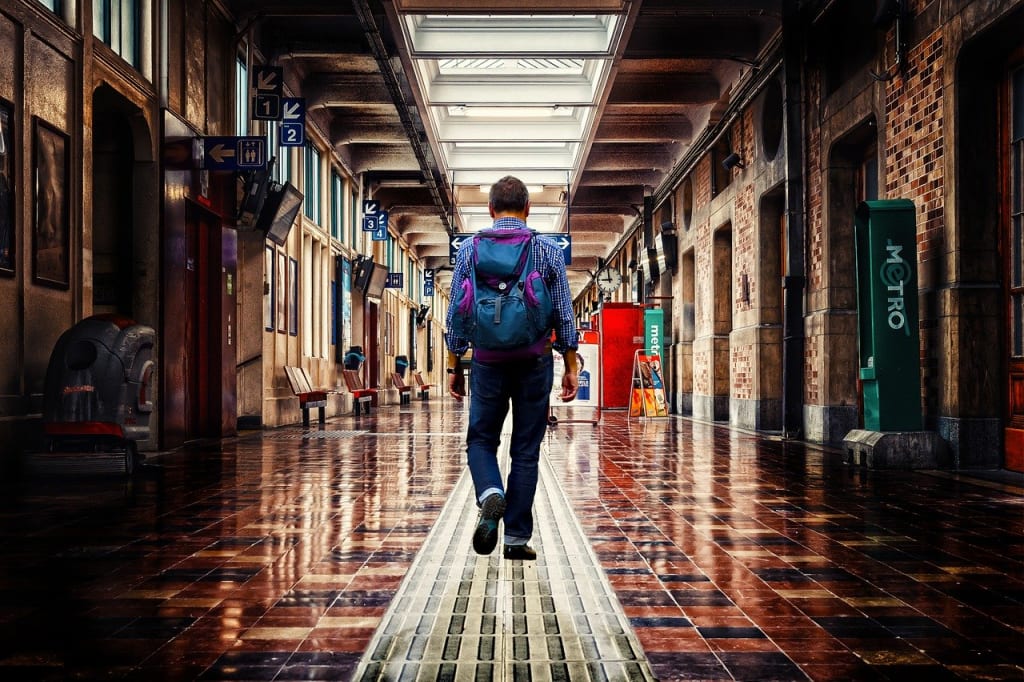 Australia is a developing country and is the first choice of most of the immigrants who wish to live a life with high standards and a rich lifestyle. Right from a liberal lifestyle to the breathtaking ambiance, this country never fails to entice the interest of the immigrants. The Kangaroo land is well equipped with promising opportunities that're sure to make your career as bright as a shining star.
The immigration system works on the basis of a point-based system and this is the only thing that attracts a chiliad of immigrants towards Australia Immigration. The Australian Government has made many visa categories for the interest of the immigrants, which provide great ease in immigrating to this kangaroo land without any delays.
Prior to Australia Immigration, you must have profound knowledge about the types of visa categories and the Australia PR processing times under various visa categories. It's very essential to know every little detail because even a small mistake can result in either the delay or late processing of your Australian PR Visa.
Category Wise Australia PR Processing Times 2020
If you want to immigrate to Australia as a permanent resident, you must be aware about the General Skilled Migration program that has three categories of visa under its beautiful umbrella. So, let's take a tour of the Australia PR Processing times under various visa categories, step by step.
• Skilled Independent Visa Subclass 189
Check if your occupation is listed in the Skilled Occupation List of Australia or not. Next, meet the following eligibility requirements such as the age, language proficiency, work experience, academic qualification and many more. Complete a skill assessment test that would take 2-3 months of time to announce your results. Moreover, it all depends upon the occupation that you select.
Post receiving your results, submit your Expression of Interest, the results will take 15 more days. Now, apply for the visa subclass 189, that would require 2 months, depending upon the occupation that you choose. It can take several months for the DIBP to come to a right decision. So, it's always advisable to be patient and wait for a decision for your PR Visa approval. It may take 15-20 more days.
• Skilled Nominated Visa subclass 190
The processing time for the skilled nominated visa subclass 190 is about 6.5 to 8 months. In the duration of 6.5 to 8 months, you may be asked to submit your documents carefully and make the payment afterwards. It might happen that sometimes, the higher authorities ask you to submit more documents. So, make sure that you revert them as soon as possible to get your Australian PR Visa as early as possible.
In case if the officer contacts you for further inquiry, you need to take that very carefully and submit the required documents right on time, so that there are no further delays in the Australia PR Processing Times 2020.
Well, if you want more clarification on the Australia PR Processing times, you may get in touch with the best and the leading immigration experts who will provide great assistance and make the whole process a cakewalk for you.
• Skilled Work Regional (Provisional) Visa Subclass 491
The approximate time for the skilled work regional (Provisional) visa subclass 491 requires 12-14 months. So, apply now, meet the requirements and have a little patience. It's always advisable to submit all your documents carefully so that you don't face any hassle afterwards.
Have a Look at the Factors that Affect the Australian PR Processing Times 2020
• How Correctly you've submitted your PR Visa application.
• How complete are your documents that you were asked to submit?
• How early have you reverted back to the immigration officer in case any further information is required?
• Is your selected occupation in demand in Australia or not?
• How many points have you scored in the skill select online system?
• How much time is required by the higher authorities to validate your information and also in the background verification process.
The factors given above are the factors that affect your Australia PR processing times 2020. So, always make sure you submit your application carefully, and moreover revert back to the higher authorities as soon as possible if you don't want to experience any delay in your PR application process.
Before migrating to Australia, let's Take a Dive into the Perks of Becoming the Australian PR
So, post becoming the Australia's Permanent Resident, you can enjoy many benefits such as:
• Freedom to Live and Work Anywhere You Want in Australia
When you become a permanent resident of Australia, you get the freedom to live, study and work anywhere in Australia where you want.
• Independence in Traveling
Post becoming the Australia's Permanent Residence, you get the freedom of traveling in and out of Australia as per your visa duration that is for 5 years. Moreover, you're also allowed to enter and exit New Zealand.
• Unlimited Freedom to Pursue Higher Education from Renowned Institutions
After becoming Australia's permanent Resident, you get the unlimited freedom to pursue higher education from renowned institutions in Australia. After all, what's better than pursuing high-quality education from the kangaroo land.
• Become Eligible to Apply for the Australian Citizenship
After living in Australia for 5 years, you become eligible to apply for the Australian Citizenship and become the citizen of Australia. Nothing is better than living the rest of your life in Australia with your family.
• A Privilege to Sponsor Your Family Members
Australia's Permanent Residents are also allowed to sponsor any of their family members to become a permanent resident of Australia without any hassle.
• Increased Credit Rating
Becoming an Australia's Permanent Resident automatically amps up your credit rating, making it easier for you to apply for home loans, car loans, personal loans and many more.
• Top-Notch Healthcare and Medical Facilities
After becoming the permanent resident of Australia, you have the access to avail all the world-class healthcare and medical facilities. After all, health is wealth.
Make a Smart Move and Choose the Best visa Category for Australian PR Visa
Now, as you all are clear about the Australia PR processing times, it's time to choose the best visa subcategory that will help you enter the horizon of success.
Well, you can also choose the best immigration consultants if you don't know from where to start. As, it's always better to avail the services rather than to throw the darts in the dark. So, explore the internet, choose the best Australian Immigration Consultants and take a wise decision and make your future as bright as sunshine. Good Luck!