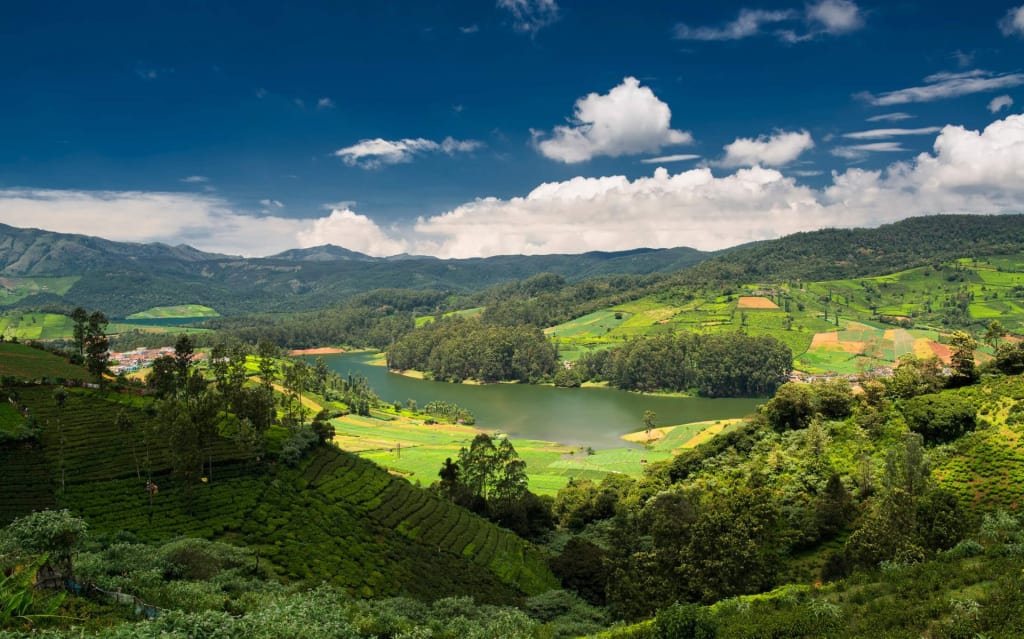 Exploring the Enchanting Charms of South India: A Journey of Cultural Richness and Natural Beauty
Introduction:
South India, with its diverse landscapes, rich cultural heritage, and delectable cuisine, is a traveler's paradise. From vibrant cities to serene backwaters, ancient temples to breathtaking hill stations, this region of India offers a mesmerizing blend of history, spirituality, and natural beauty. Join us on an unforgettable journey as we delve into the captivating allure of South India.
A Gateway to South India: Chennai
Our journey begins in Chennai, the bustling capital city of Tamil Nadu. Known for its beautiful beaches, colonial architecture, and vibrant art scene, Chennai offers a vibrant introduction to South Indian culture. Take a stroll along the iconic Marina Beach, visit the historical Fort St. George, and immerse yourself in the world of classical Carnatic music at the Music Academy.
Temples and Traditions: Tamil Nadu
Tamil Nadu is renowned for its magnificent temples, each a testament to the region's rich architectural and religious heritage. Explore the intricately carved temples of Mahabalipuram, bask in the spiritual aura of the Meenakshi Amman Temple in Madurai, and witness the grandeur of the Brihadeeswara Temple in Thanjavur. The vibrant festivals of Tamil Nadu, such as Pongal and Navratri, offer a glimpse into the state's colorful traditions.
Serenity in God's Own Country: Kerala
Heading further south, we arrive in Kerala, a land of palm-fringed backwaters, lush tea plantations, and tranquil hill stations. Experience the idyllic charm of Alleppey as you cruise along the serene backwaters in a traditional houseboat. Explore the enchanting hill stations of Munnar and Wayanad, where tea gardens and mist-covered mountains create a breathtaking backdrop. Don't forget to indulge in Kerala's famous Ayurvedic massages for a rejuvenating experience.
Pondicherry: A Slice of French Elegance
Continuing our journey, we reach Pondicherry, a former French colony on the southeastern coast. This quaint town exudes a unique blend of Indian and French influences, reflected in its architecture, cuisine, and way of life. Stroll through the charming streets of the French Quarter, visit the iconic Aurobindo Ashram, and relax on the pristine beaches of Promenade and Paradise.
Majestic Monuments: Karnataka
In Karnataka, a state rich in history and heritage, we encounter awe-inspiring monuments and ancient ruins. Explore the magnificent ruins of Hampi, a UNESCO World Heritage Site, where intricately carved temples and palaces stand as remnants of the Vijayanagara Empire. Discover the architectural marvels of Mysore, including the opulent Mysore Palace and the sprawling Brindavan Gardens.
The Coastal Gem: Goa
No trip to South India is complete without a visit to the sun-soaked beaches of Goa. With its vibrant nightlife, Portuguese influence, and a laid-back atmosphere, Goa offers a unique blend of relaxation and excitement. Whether you're looking to unwind on pristine beaches, indulge in water sports, or explore the charming markets and churches of Old Goa, this coastal paradise has something for everyone.
Conclusion:
Travelling through South India is like embarking on a journey of discovery, where ancient traditions, diverse landscapes, and warm hospitality converge. From the vibrant cities of Chennai and Bangalore to the tranquil backwaters of Kerala and the historical wonders of Tamil Nadu and Karnataka, South India captivates the senses and leaves a lasting impression. So pack your bags, embrace the cultural tapestry, and embark on an adventure through this enchanting region that will leave you with memories to cherish
Reader insights
Be the first to share your insights about this piece.
Add your insights