A Peaceful Life Here in Costa Rica. . "Getting Away from It All"
Becoming "one" with your surroundings. .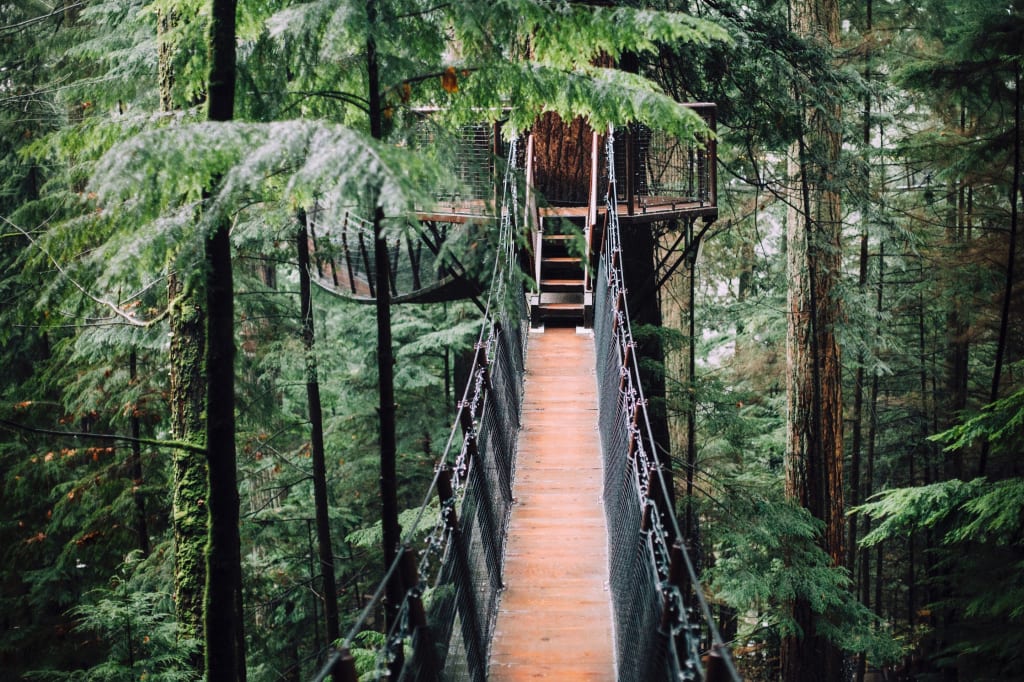 Living like this would change your life. Exploring this popular, yet sometimes-hard-to-attain concept of "getting away from it all". .
I'll be VERY honest with you. . and please don't hold it against me. I am definitely not a "Zen" kind of guy. I don't do yoga. I don't meditate. And I don't read the writings of monks and of ancient philosophers. There is no "ying" pulling at my "yang". I don't see dead people. .
One thing that I do enjoy once in a while is taking a week or so to "refresh" or "reset".
Let's face it. . life today in the world in which we live is very challenging. It requires patience, discipline & lots of hope and a positive attitude that is OFF THE CHARTS! Recently I found out that one in ten people in the USA over the age of 12 are taking anti-depressant medicine. I just about fell off of my hammock! In addition, just over 50% of American households have someone who have sought therapy for their mental health issues. And, the number is growing every year.
Take a look at the the image above. What does it do for you? How does it make you feel? In one word, describe your feeling AT THIS POINT IN TIME as you're staring at it. . I'll wait. . .
Ok, which word were you thinking of? "Solitude". . "Relaxation". . "Necessary". . "Peace". . "Serenity". . "Nature". . "Heaven". .
Whatever word you chose, I know it wasn't, "stress", "anxiety" or "uneasiness".
Imagine yourself living in the above abode. Residing among the trees. . the jungle canopy. Hearing EVERY sound that nature plays for those who stop to listen. What have you been missing all of your life? What will you get out of this most-important exercise in "self improvement"? Perhaps a realization that there may be something more for you here on this earth than what you have been experiencing up until now.
When's the last time you put down your cell phone? What are they calling it nowadays? "Smart phone"? "Cellular"? Your "third hand"? We are SO connected. . 24/7. What's that doing to all of us? We post photos on multiple social media platforms of our new car and brag about our recent promotion. It's so important for many of us to feel as if we have something that's BETTER than everyone else. . it seems that way.
Of course, many of us are embedded SO DEEP in the bowels of ugly politics. If that guy isn't supporting this guy, or if he/she doesn't think EXACTLY like you do, then it's time to BLOW 'EM UP! No brotherly love here, is there?
How do you think that the fiery-billed toucan you see standing on a distant branch, feeding on a rotted mango feels about that new car of yours? That mama sloth carrying her baby on her back while hanging upside down and always smiling like she's gone completely nuts. . why do you think sloths smile all the time? It's not because their homes is bigger than those of their neighbors! They understand that they are in a position to simply enjoy life. Eating, climbing, hanging, sleeping. . rinse & repeat for their entire lives! Day-after-day. .
Nature has a way of showing us the importance of a simple life. There's no distinct time frame. . just day & night, and the two gray areas that neatly fits in between. . dawn & dusk. .
There's nothing more relaxing than falling asleep in the middle of a Costa Rican rainforest - 20 feet high - with no one else around for miles and miles. Every sound. . every howl, cackle, whistle. . every fluttering wing, monkey shriek, growl, hiss. . it is an orchestra playing nature's melody and putting on the most amazing concert you will ever hear in your life.
Sleeping in the jungle canopy with vines hanging from every advantage point. Sweet aromas. . you cannot describe it. But it lends to the recipe for a deep slumber ahead.
How many anti-depressant pills can be tossed aside with a prescription like this:
*Take two heavy sighs three times a day. Close both eyes and think about nothing.
*Stare aimlessly into the jungle for 30 minutes, at noon and midnight for 14 days straight.
*Before bedtime, make note of every sound you hear & realize that where you are is a better place than where you've been.
Now, I'm not a doctor, but I'm pragmatic. I don't need twelve years of college to know that spending time "away from it all" will do wonders for your health, both mentally and physically. I don't have the diploma hanging on my wall to write prescriptions for pills, potions & salves. What I do have on my wall is the photo that you see above. Spending there, or someplace similar, in the middle of nowhere, inspired me to write this little story for you. I hope you get something out of what I've presented to you today.
Find yourself a place similar to the jungle treehouse above and plan your visit for a week or two. I guarantee that you'll view the rest of your life and what lies ahead for you in a totally different light.
I will go even further to mention that you will be a better person for your time invested. .
You're invited to visit our websites at: www.costaricagoodnewsreport.com & www.costaricaimmigrationandmovingexperts.com
Also, please enjoy our over 1,700 episodes of our "Costa Rica Minute / Costa Rica Pura Vida Lifestyle Podcast Series". We are found on all major podcast venues, including iHeartRADIO, Spotify, Apple Podcasts, Google Podcasts, Radio FM, Anchor & many more. Here's our link: www.anchor.fm/costa-rica-pura-vida
humanity
About the author
Costa Rica is a magical place. Since November, 2002, when I first visited this country, I have been in love with the people, the culture, its biodiversity, the food. . everything about it makes me happy! Now I share my excitement with you!
Reader insights
Be the first to share your insights about this piece.
Add your insights