A Journey with oneself
As some countries ease border restrictions it the time for Solo Travelling.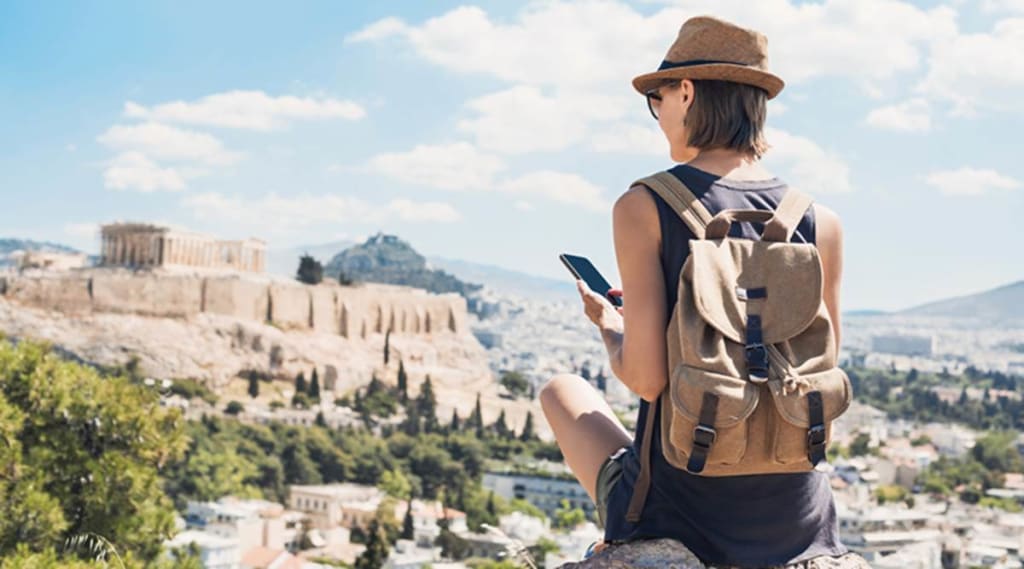 Best way to travel while remaining isolated
Corona-virus put a halt on all our lives. Normal lives were disrupted and we had to isolate our self for weeks or months depending on one's city. Now as the surge of cases is decreasing in some countries they are opening their border. It may not be the best time to travel but if you are its best to go SOLO. Many countries in Europe have opened its border to countries which had cases under control. You can travel inside your own country provided the situation is under control and travel is allowed. So here are some reasons why to travel alone.
• Minimum contact
Travelling alone ensures you are in minimum contact of other people. During these times one has to ensure that you're travelling companion has not gone to any hotspot or contacted with any person who could have corona virus and what best way when you're travelling companion is you yourself.
• Cost-Effective
In some countries one will have to quarantine itself for a period ranging from 7 to 14 days. Being alone you can quarantine yourself in single bedroom hotel or place which will be less costly plus everyday necessities will also be reduced
• Effective safety precautions
Getting corona-virus is the last thing you would want while on travel. To ensure that you would not take a single risk that and follow necessary measures includes wearing mask and not going to crowded places. One cannot ensure that the partner with whom you are travelling will follow that or not.
• Most productive travel
In these times there are many less tourists because border restrictions have been removed from only some countries. This ensures while going to popular tourist spots you would encounter less crowd and enjoy the experience while maintaining social distancing.
• Discover oneself
Even when a person travels alone, sometimes you meet other travelers' solo or in group, with whom you join exploring and travelling together. During these times it is unlikely you would meet or interact with someone. This is the best time to truly know oneself and become close with yourself. You will be able to enjoy every moment and do anything you want at anytime.
• Plan and travel as you wish
One big advantage of travelling alone is you can do anything you want without any objection from anyone. You can visit the places you like and spend as much time as you want.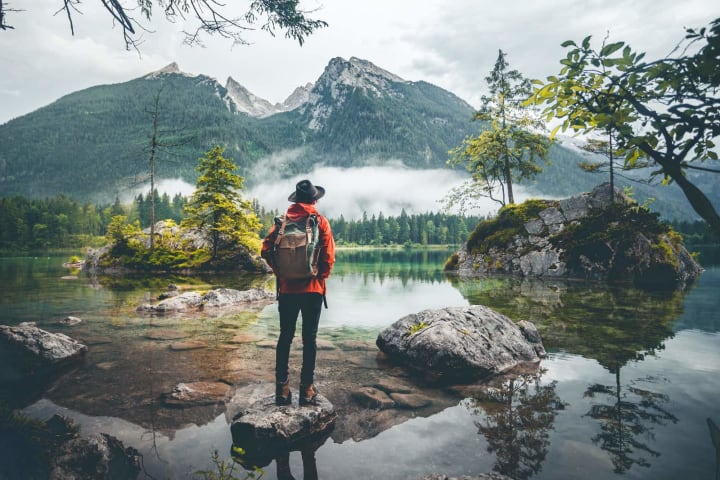 It is best time to travel in nature. It will not only ensure that one is away from the crowded places but also will be a refreshing experience. Travelling to countryside or going to mountains to hike might easily become the best adventure of your life. Away from pollution and in cool air of nature , the experience will bring out a new sense of life within you. Camping and hiking will be the best thing to do. One will be totally independent and away from any corona-virus source. You will be meeting or interacting with minimum people and will be able to discover oneself.
Corona-virus had affected all our lives but it does not mean one has to give up your plans. It might not be possible to travel where you had desired or it even might be possible that border restrictions are imposed in your own country. If not international travel you still might travel domestically. Avoid going to places with large cases , choose a smaller city or a countryside or mountains where you encounter less people. Travelling in these times will be challenging but whats the fun in life without challenges. So if you are in mood for travelling pack your bags , wear a mask and wander creating wonderful memories for yourself.
About the Creator
Recently graduated from teenager to adult. Still coming to terms with responsibilities independent stuff... Just going where life takes me while exploring myself which has led me to here.
Reader insights
Be the first to share your insights about this piece.
Add your insights