A Honeymoon in Iceland
Not because of 'GOT'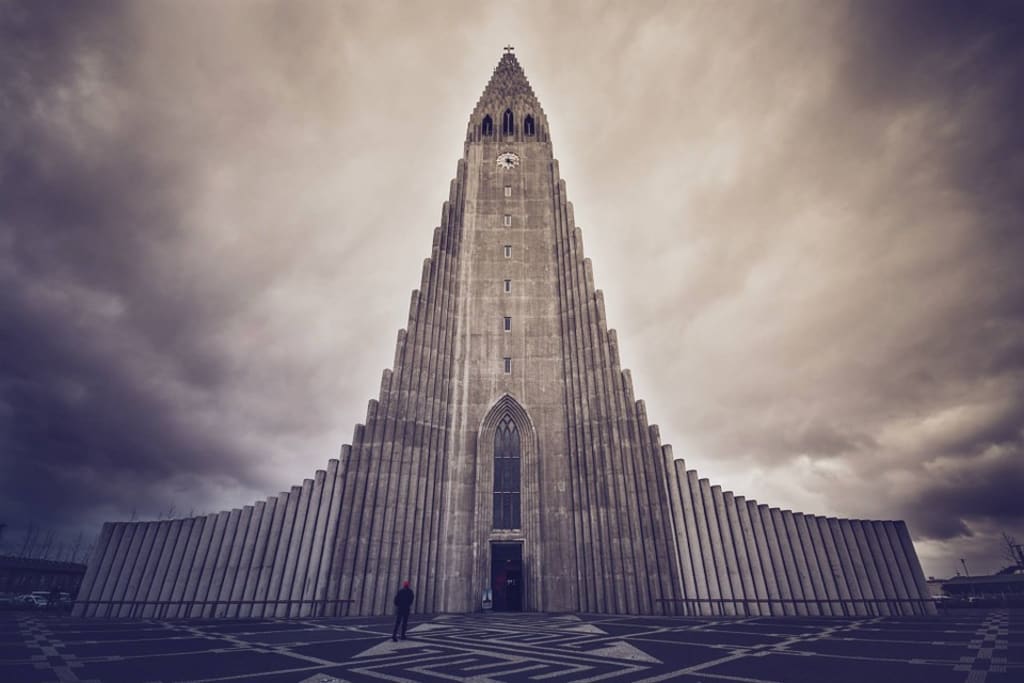 I have always wanted to go to a Nordic country. It didn't matter if it was Sweden, Norway, or Denmark, but something where the Nordic culture is still ingrained into the lifestyles of all its citizens fascinates me.
My now-husband and I enjoy travels and culture, just as much as we both enjoy the food of some of the countries we like the most. I have looked into some of the Icelandic foods, such as lava bread, and fermented vodka known as black death, and other goodies that I am hoping to learn to make at home.
We are taking a very belated honeymoon to Iceland because after our wedding, we had some unexpected visitors stay a little while longer than some other brides and grooms would like. They walked the city of Saint Augustine, tasted the food, chat with locals and told them that they were in town for a long overdue wedding (we were almost together for seven years by the time we tied the knot formally), and then went home their merry way. I had something come up at work and we were able to work the first week of October into our honeymoon schedule.
While we were deciding our honeymoon, many people gave their input and advice on doing tropical places or going somewhere that my passable French was able to get us around. Instead we chose Iceland because he wanted to take me to a place that had the most Viking information regarding politics, laws, and history. He told me about some of the funny museums and some of the more historical museums that show how Icelanders have been able to survive and adapt their lives around living by a volcano, surrounded by cold waters, and the chance to become a green country since everyone there uses geothermal heating for their homes and cooking. (Hot water is probably the cheapest thing in Iceland compared to everything else).
Here are some of the things that I enjoy most about doing a honeymoon in Iceland that I think other people should consider.
Iceland is in the Eastern Time Zone.
For some of those who enjoy travel but hate the way in which you suffer jet lag, there is good news about traveling to Iceland, it is in the same time zone as the Eastern Coast of the United States. It works out for a lot of people who live on the East Coast or if you go from California to Iceland, the time difference will be three hours like you would going from Washington State to New York.
Flights to Iceland are cheap.
Traveling to Iceland won't cost as much as going to Germany or France in Europe. Those tickets costs thousands of dollars, the same goes with Japan. Iceland tickets are far cheaper, closer to less than one thousand a person. Sometimes airlines offer special discounts and you can get them for a much better package. We did our flight through Orlando because they were offering less than $800 for a ticket to Iceland, with a layover in New York. Jacksonville and Daytona had offers of nearly $2,500 for a ticket because their layovers were in Toronto or Montreal.
Researching the best flights will often help on the destination of choice. But sometimes couples often go for a cruise package if they have a wedding discount or a discounted package of a wedding deal that wasn't going to be continued in the next year.
Hotels are also reasonable, once you look outside the city of Reykjavik. Inside the city it is a bit more pricey and expensive. Then again the whole city of Reykjavik is expensive. We found a reasonable one that we pre-booked for the whole week, and then we checked out the following Saturday for our flight.
Iceland has lots of activities.
Whether or not you plan to go to Iceland, definitely have a budget in mind. My husband and I did some grocery stores and very little restaurants. Our only restaurant meal was $156 in the US, which was about $20,000 Icelandic Krona. It is a lot of money. Some museum tickets will be about $17-20 US dollars, which is a lot of money.
Some of the more favorite activities I enjoyed in the city of Iceland include the following:
Icelandic Phallic Museum is a novelty museum to say the least, but it is a fun experience and somewhat funnier to go because it contains nearly every mammal species in penile form.
National Museum of Iceland and Iceland Culture House are important to go to on the same day. They close on Mondays, but open until 5 PM every other day of the week. They contain a lot of information and history about the culture of Icelandic people. The National Museum contains a unique look into the development of Iceland and the ways in which it took several years for Iceland to catch up with the rest of the world. (Telephones and even machinery like washers and dryers weren't around at the time until occupation by England and America in the 1940s).
871 Museum is about the earliest known settlement period of Iceland history. everything was preserved when a volcano has recorded erupting within that year plus or minus a couple. But it contained information and ways in which the diet and early known animal and plant life were used by settlers who came to Iceland.
Iceland's Maritime Museum shows a rich history in the ways that local Iceland natives used the waters around them to find sustainable foods and a vast growing industry that turned a small farming community into a vast industrial city. You can read about the Cod Wars that took place between Iceland and England over fishing zones that provided rich sources of fish for Iceland natives. You can also get recipes sent to your email about local Iceland dishes.
Whales of Iceland focuses on the types of whales that go around Iceland and use it as a rest stop, breeding and mating area, or just want to vacation a while before going to warmer waters. It also talks briefly on sustainable whaling of the Minke Whale population that is not listed as an endangered species, but can be harvested. It also talks briefly about pollution and ghost nets, which are abandoned fishing nets, killing sea life as well as sonar equipment used by submarines that can affect whales. You can also learn some fun facts as well such as a whale that has a set of testicles weighing 1/2 a ton each to make a one ton set of balls. Those are some big balls.
Iceland also offers excursions and tours on local gathering places and destination spots like geysers and waterfalls that populate some of the areas of Iceland.
Iceland was such a dream vacation that I never wanted to leave. I always enjoyed the average walk of five to seven miles to reach our location and then the concept of having to drive somewhere when I got back seemed alien for me. Getting me to wake up on time to not miss a flight was also problematic for us because the hot water and warm beds our hotel had were enough to make me stay in and call sick. I ate so much sweets, drank so much coffee, and had so much fish and chips that I was hoping it would make me an Icelander. A Viking girl can dream can't she?