A Guide to Kansas City
Missouri. Not Kansas.
courtesy of dorelish.com
So you're coming to Kansas City, huh? You're not? Well you will be after this!
Being from Kansas City, I don't imagine it as a super touristy spot but hey, we just won the freakin' Super Bowl so there's a lot to celebrate. Obviously, there are the more popular go-to's such as going to a Chiefs game at Arrowhead stadium or a Royals game at Kauffman stadium, or… ya know, a Sporting KC game at Children's Mercy Park. You get it. A lot of sports going on.
Another thing Kansas City is majorly known for is our barbecue! As a KC native, I am almost embarrassed to say that I haven't tried every single spot (especially now that I don't eat meat at all) but here are a few you should definitely stop by if it is on your bucket-list: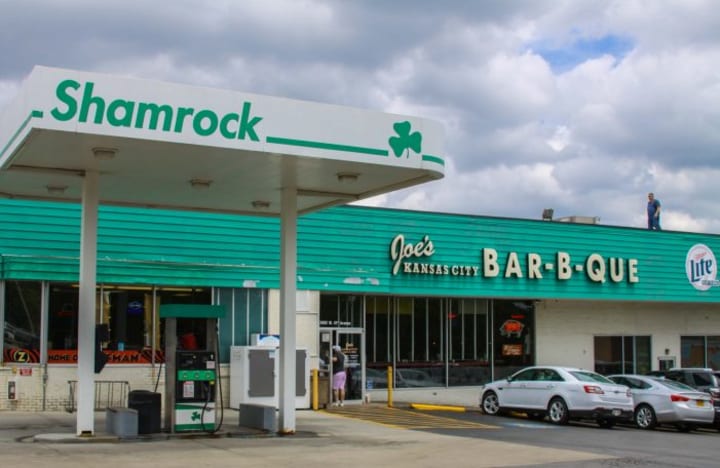 As I got older, I started to discover what Kansas City really has to offer, besides our loyal sports fans and of course, the barbecue. I hope you enjoy seeing Kansas City through my eyes as I show you some of my favorite places that I like to visit when I'm back at home.
39th Street
First of all, 39th Street is an area that I think a lot of people overlook. There are so many delicious restaurants and fun boutiques along this street, it's hard not to find something for everyone. I would say to start the day off at Mud Pie Vegan Bakery & Coffeehouse. Okay yes, it is vegan BUT that doesn't mean it isn't absolutely amazing! This coffee shop has just about every alternative milk imaginable so the options are endless when it comes to drinks. And the pastries? TO DIE FOR. Even though I live in Los Angeles where the restaurants are more than accommodating, every now and then I'll find myself daydreaming about their scones that I can only get there. Mud Pie is a must-have when I'm back on my old stomping grounds.
If you're not feeling the pastries though, you can get an NYC style bagel at Meshuggah Bagels just down the street. If you're a bagel fan, you'll love this place!
How about a good brunch spot? I got you covered! Room 39 is what you want, and frankly NEED. Although I have only been here once, it left a lasting impression on me. I always get nervous trying to find a new restaurant that I and whoever I'm with will like but this place made it easy. Do me a favor and just go!
Still hungry? Tiki Taco is the spot for you! A great place to grab a drink or a quick bite, Tiki Taco caters to friends just looking to have a good time.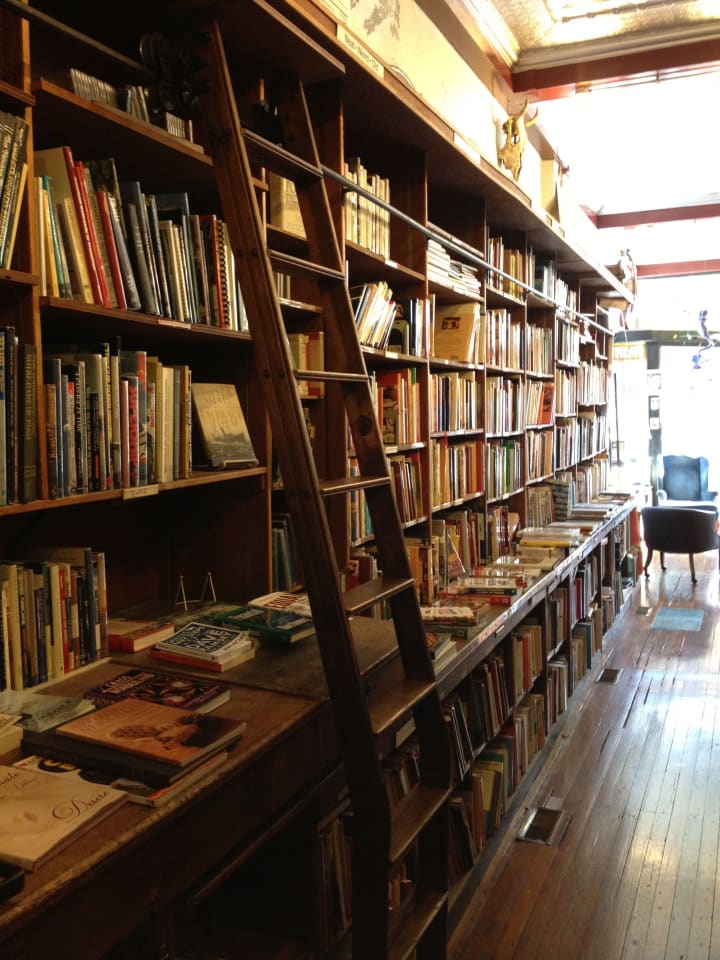 When you're done eating your weight in deliciousness, you should definitely check out Prospero's Books! With three levels to this bookstore, you may find yourself getting lost in a good book or just reading all of the writing on the shelves. Like you and your lover's lock on a bridge, your mark on the Prospero's shelves will stay forever.. That is, until they are replaced.
Westport
Okay let's get away from 39th Street although I could definitely go on. I'll be honest, Westport is known to be a bit of a dodgy area at times but there is so much to do! So many bars, so little time. I'd recommend grabbing a drink at Beer Kitchen (where you can also build your own mac & cheese AND they have a vegan menu) or Char Bar where they have outdoor games. You really can't go wrong with any bar you decide to stumble into. Let me just say, this area be lit on St. Patty's Day.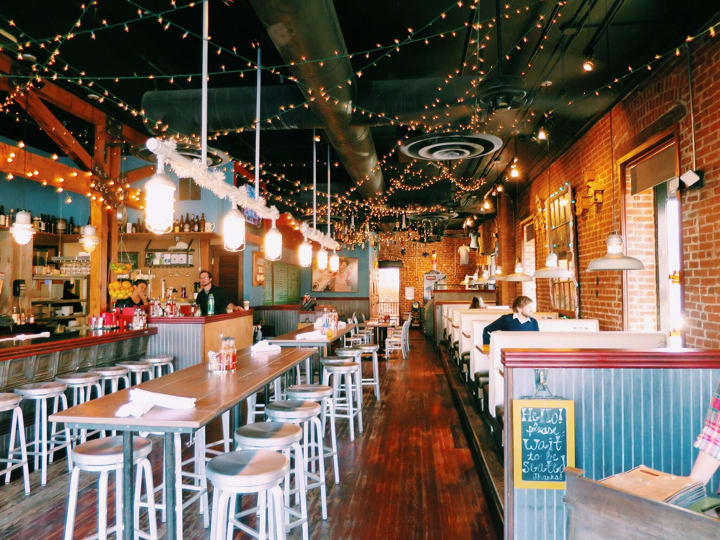 Need a good place to stop for a cup of joe? Visit Broadway Cafe for all your coffee (and vegan pumpkin bread) needs.
Stock up on that KC merch while you're at it! The Bunker has all the gear you will ever need (but so does Charlie Hustle on the plaza and Westside Storey on W 17th St & Summit)! You're going to ask yourself, "Do I have enough KC tanks?" and the answer is NEVER.
Here are a few honorable mentions as far as where to eat in Westport because I like food, okay? Komatsu Ramen will forever have my heart. I have to admit, I was a late bloomer when it comes to ramen but oh my goodness this place made me a believer. That being said, it does have an interesting layout with it not exactly looking finished but what can I say, I like a little minimalism when it comes to interior design.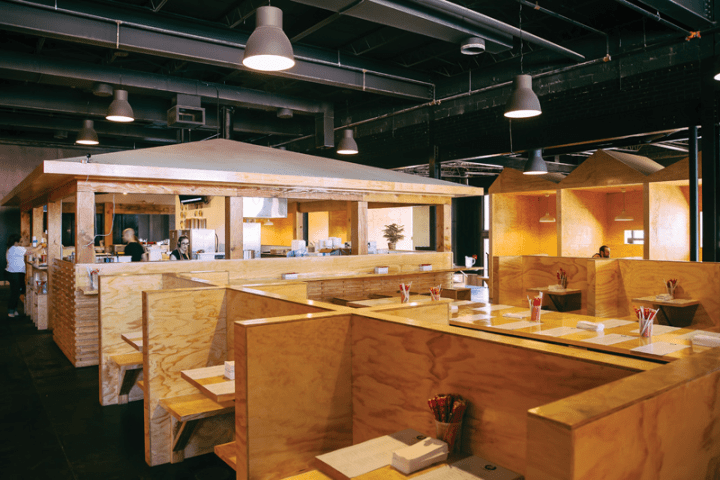 If you're looking to get a little fancy, might I suggest Westport Cafe & Bar. With French cuisine and tasty cocktails, you're sure to find your new favorite eatery in Westport. Especially after a wild night at Throwback KC. Am I speaking from experience? You know it. Get your dance on to '90s jamz and hey, if you still need a little more excitement, check out Missie B's on the corner of 39th and SW Trafficway. Everyone loves a good drag show!
Is live music or stand up comedy more your style? Attend a show at the Uptown Theater or The Riot Room. The possibilities are truly endless.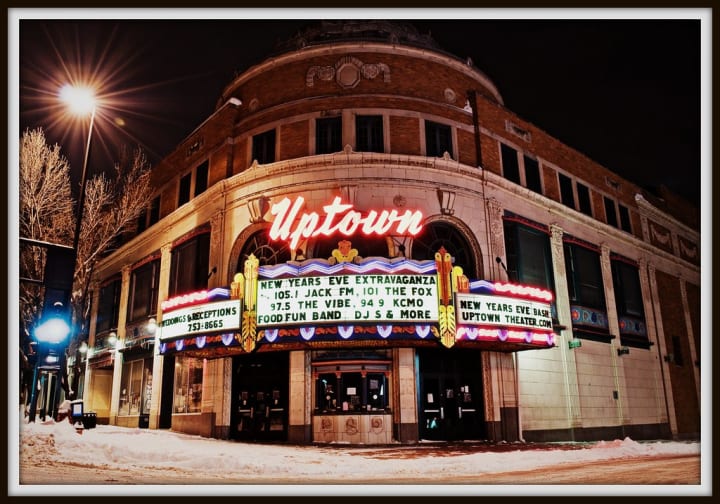 Crossroads
Bring the party down to the Crossroads district. You got your barcades. You got your speakeasy(ies?). You got your thai noodz.. among other great restaurants. But most importantly, you got your wineries. Feel free to do these in any order but obviously be responsible.
Lulu Thai Noodle Shop is THE spot for thai food. Hands down. Luckily, they have two locations: one in the Crossroads, the other in Westwood so go on and get your thai on. KC Wineworks is next on my list. While you should definitely try some of the breweries here in town such as Boulevard Brewing Company, the KC wineries are where it's at.
As far as late night entertainment goes, Green Lady Lounge is arguably the best jazz club in Kansas City. I wish I would've spent more time here honestly, it's that fun. What can be better than sipping on a cocktail while you listen to some jazz? Nothing probably.

My personal favorite hangout spot has to be Up/Down. Whoever came up with the idea of having a bar with arcade games, I applaud you sir or madame. I've always had nothing but good times here and every time I return home, I hope to make it out for a game of Gauntlet and Dr. Mario. AND they have a few outdoor games as well, so there's something for everyone. You go, Up/Down.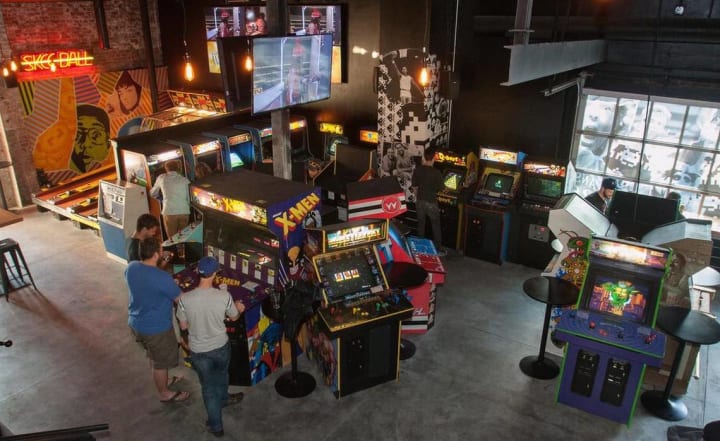 Downtown
Getting into Downtown KC, I would be cheating myself if I didn't stop at Messenger Coffee on Grand Boulevard. I mean, the architecture and roof deck practically speak for themselves but the coffee AND bakery?? They are out of this world.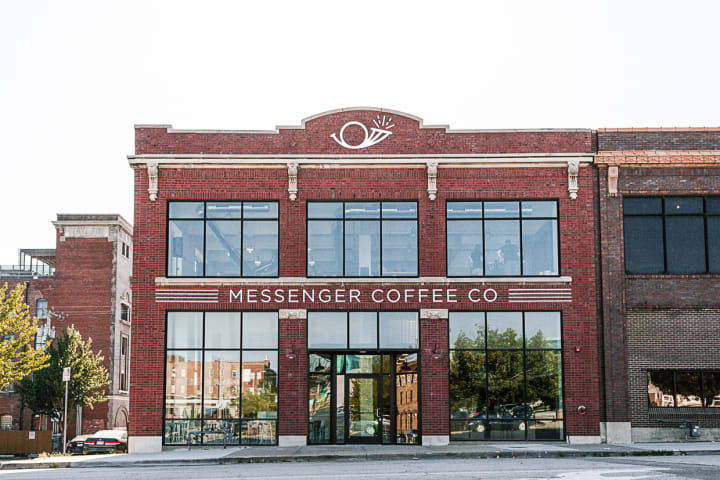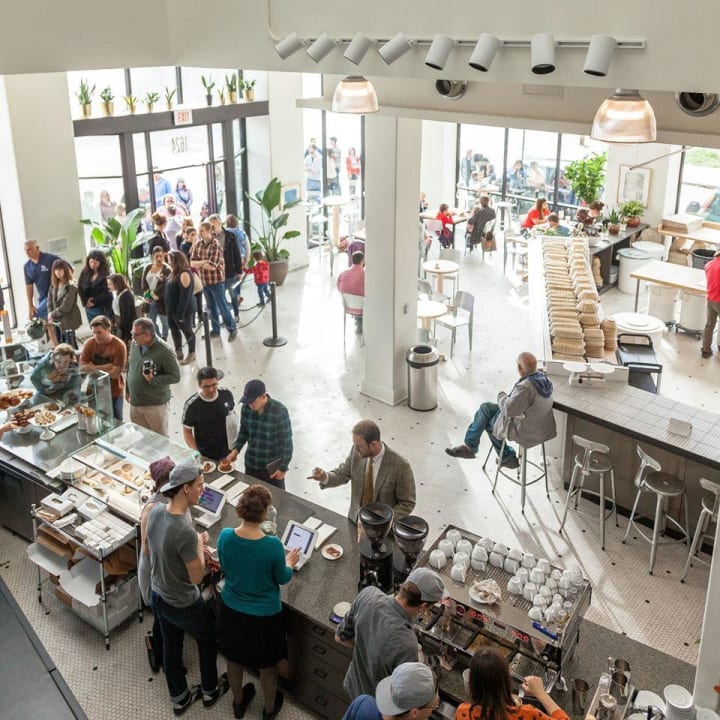 Speaking of out of this world, the KC Streetcar is a great way to get around! Did I mention it is FREE to ride??
And by all means, definitely hit up the Power & Light District! There are tons of bars in walking distance and hey, if you aren't looking to go too far, just hang out at the KC Live! Block. There you can see some live music and bar hop easily! Luckily, it's directly across from the Sprint Center so it is a great place to waste time before a show. Arvest Bank Theatre at The Midland is also down with the good times.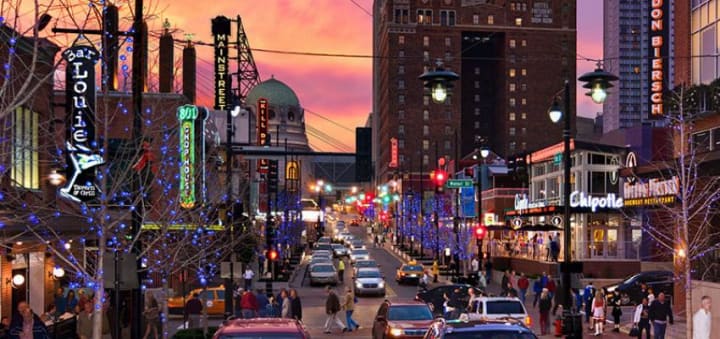 On our way back out of downtown, a place for a great photo op is of the Scout statue in Penn Valley Park. You may have seen this picture when doing your research. It's a great view of the downtown area without being dead center of all the chaos.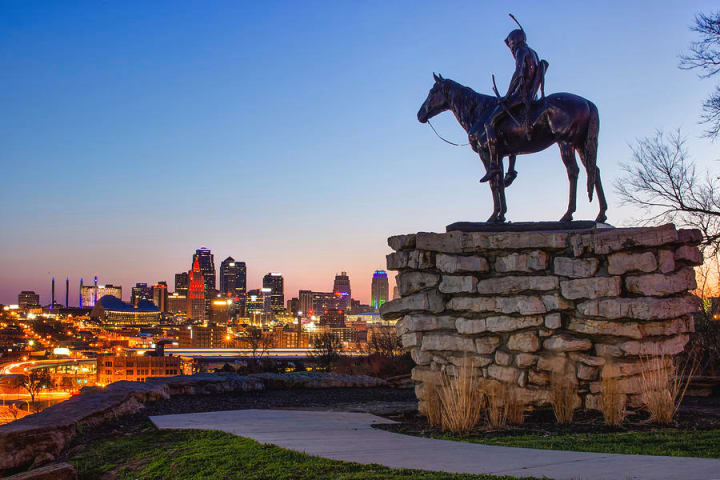 Another fun photo opportunity for the book worms out there is just outside of the Kansas City Public Library! What could possibly be better than books but GIANT BOOKS??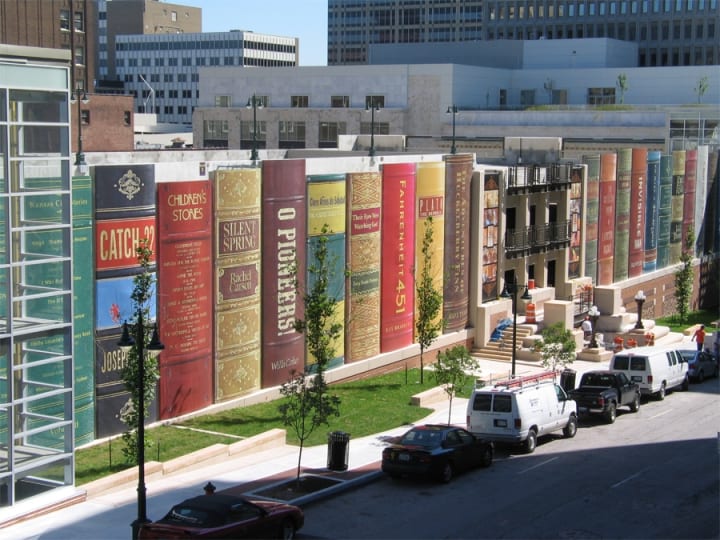 Westside
Bringing it on down to the Westside! This area is honestly one of my favorites because of how quaint it is. W 17th Street and Summit is the cutest corner in KC! A delicious vegan restaurant originally brought me over here but unfortunately closed. However, it won me over enough to keep coming back to visit Blue Bird Bistro and Goat Hill Coffee. Although I have never been, I have also heard great things about The Westside Local.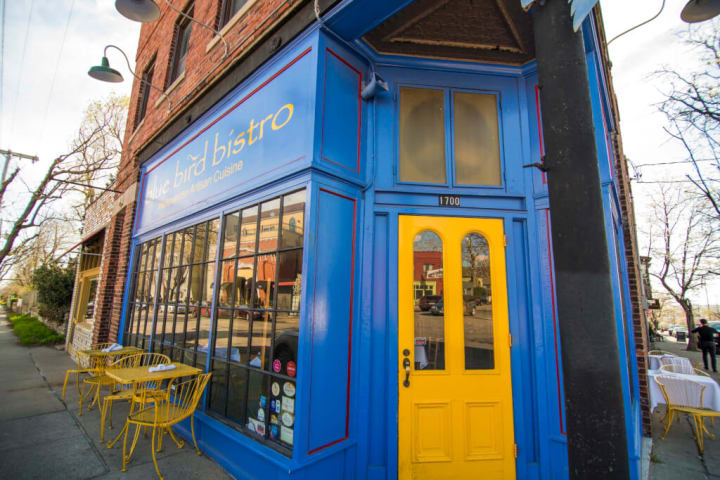 West Bottoms
Ah the West Bottoms, where thrifters and hipsters unite. At First Weekends, you can score some.. unique.. antiques. :| Most importantly though, Amigoni Urban Winery (AKA one of my favorite places to drink wine) is located here! If you needed another reason to visit, Amigoni was featured on season 4 of Queer Eye!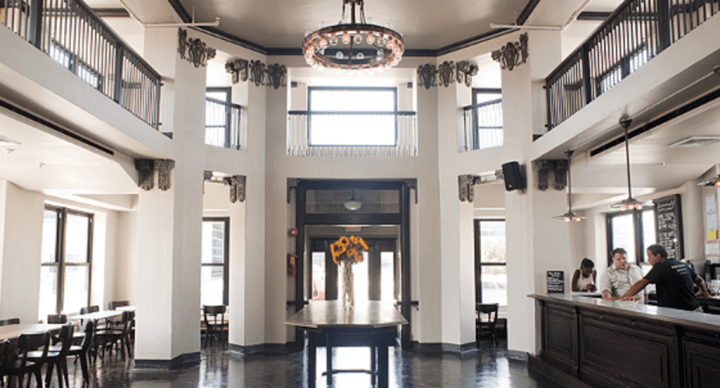 Westwood
I've never been a big sushi eater, but I will say that Blue Sushi Sake Grill in Westwood is where it all started. They have so many vegetarian options, it will blow you away! We Missourians like to rag on Kansas but I will give them this one: this is the best sushi in KC.
Country Club Plaza
Of course, you can't leave KC without having gone to the Country Club Plaza. Here you have your typical shops and chains but it is especially lovely to walk after the Plaza lighting ceremony on Thanksgiving evening. The people of Kansas City look forward to this 90-year tradition every year.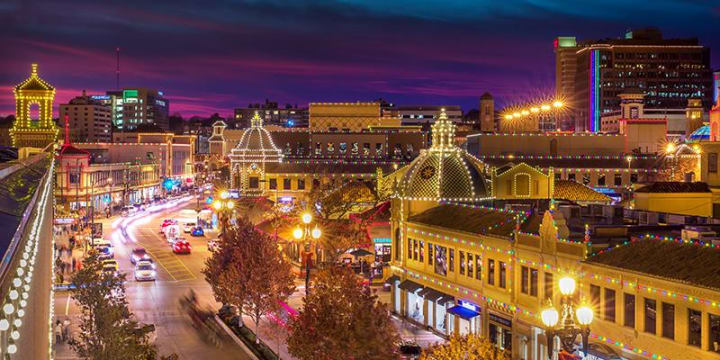 Nearby, you can find the Nelson-Atkins Museum of Art. This is definitely one of the most popular attractions in KC and is understandable with it offering classes, tours, events, dining, and shopping! Oddly enough, one of my favorite coffee shops, Thou Mayest, has moved in to the Nelson! They are constantly rotating out exhibitions so there is always something new to see. Also, the shuttlecocks on the lawn make for the perfect photo op!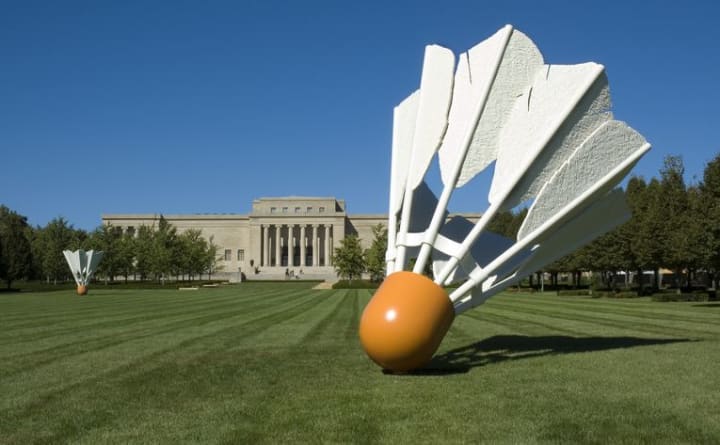 A couple of honorable mentions are the River Market area and Brookside. Can you say Farmers Market?? River Market (obviously) has tons of great places to eat and hang out. Go to the City Market every Saturday and Sunday to check out more than 140 stalls of fresh produce, flowers, pastries, and more!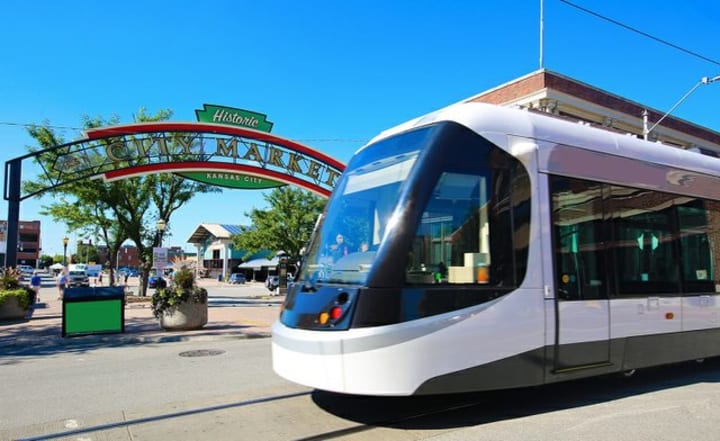 As far as Brookside goes, it is abundant in boutiques, bistros, and art! Check out some galleries and just get lost exploring this gorgeous neighborhood.
And that's pretty much it. I hope you've enjoyed this rather lengthy guide to Kansas City!