A Day Well Spent At Gapyeong
And Only Spent 6,000 Won For The Bus Ride There!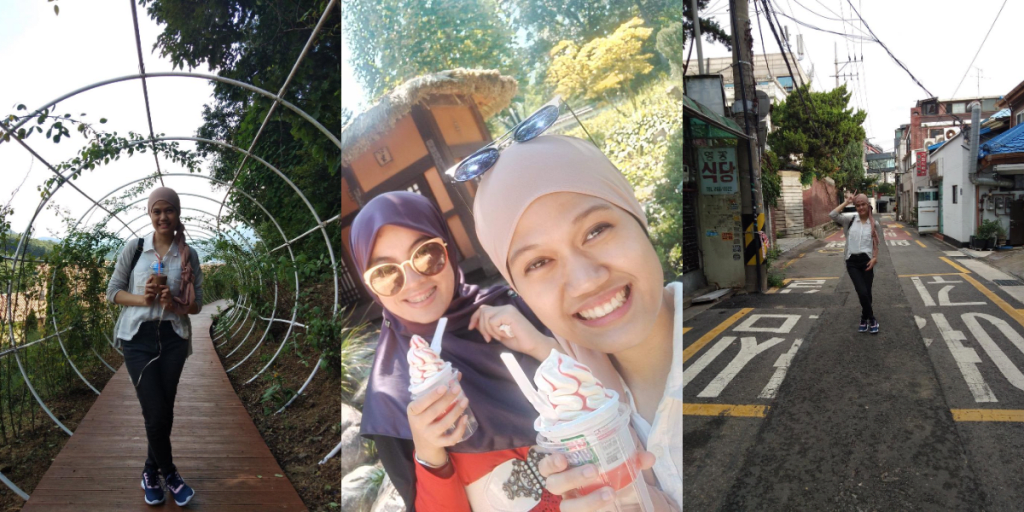 One of the memorable experiences, when I visit South Korea back in 2018 was the trip to Gapyeong. I spend the whole day there, going all around the city, and making a lot of beautiful memory.
My friend and I wake up early in the morning to get ready and headed to the train station. We were lucky to catch the last 2 seats on the KTX train.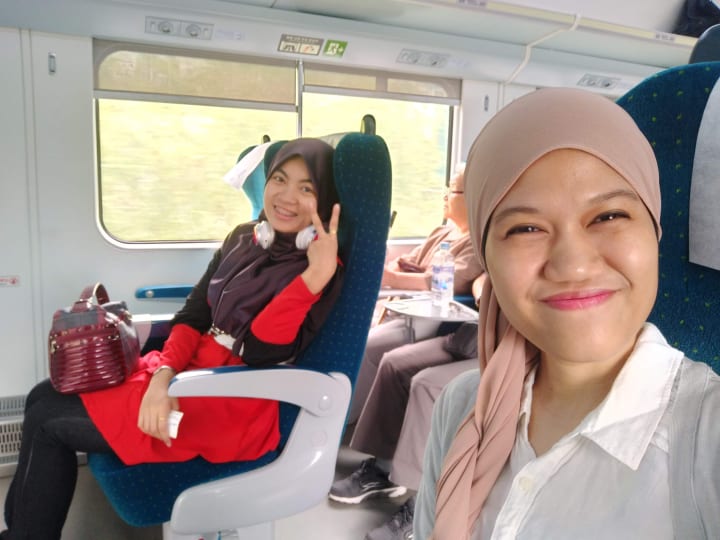 The train ride took us around one hour and 15 minutes to reach Gapyeong station. Upon arriving, I ask my friend to buy the train ticket for our way back to Seoul but she is afraid we might miss it so we finally settled to buy the ticket when we are ready to go home.
6,000 won hop-on/ hop-off bus!
To save money, we plan to use the hop-on/ hop-off bus ride which only cost us 6,000 won each and will take us to all the tourist attraction in Gapyeong.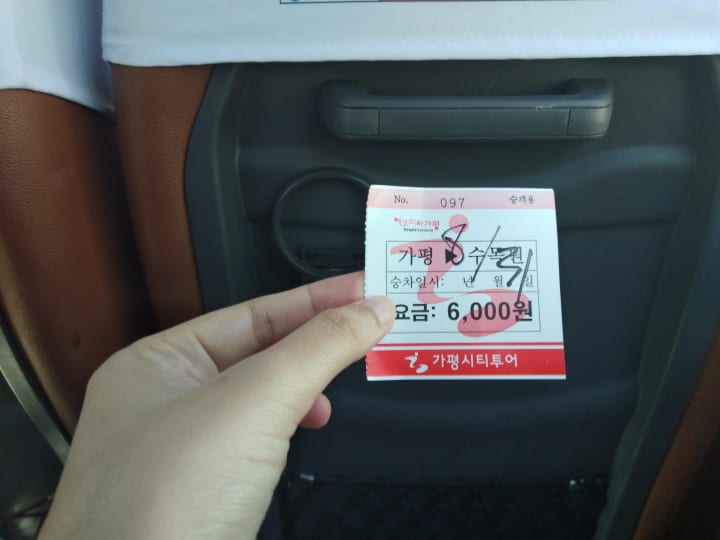 Although it is convenience for those who have a tight budget, the bus does have its cons. The bus ride will take you on tour all around the city, therefore, it will take a much longer time to reach its destination. You also will need to plan which attraction to go first because once you skip one attraction, it will be harder for you to go back.
But, if you look at the bright side, you will manage to sight-seeing the whole city of Gapyeong inside the bus. So, nothing to lose right?
Nami Island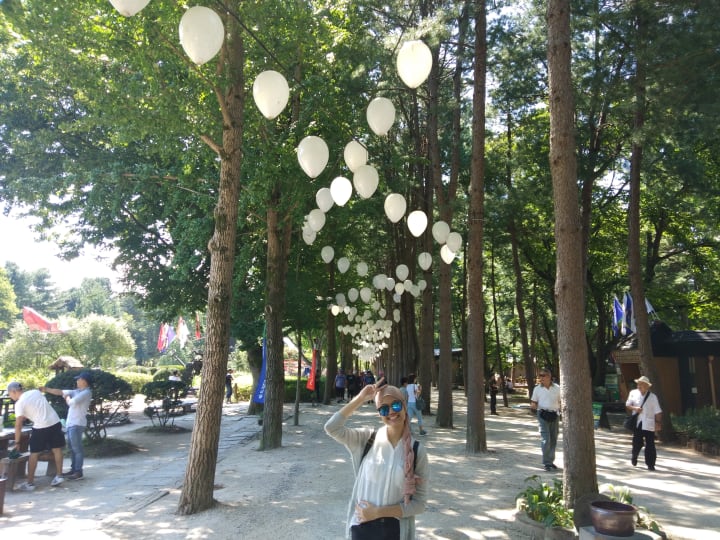 After a long debate, we finally settled to go straight to Nami Island. We arrived a bit late which is around 10 am so we are in a hurry. We took a ferry ride to Nami. Do a little sight-seeing, having a me-time, and appreciate nature, take tons of beautiful pictures and many others.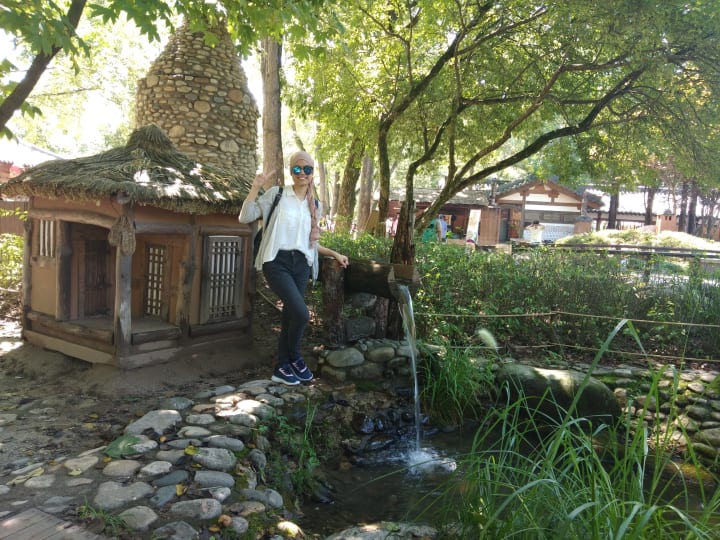 One thing I love about Nami is their children's library. It was so cute and also have a slide. For the record, I did try the slide and it was entertaining!
It is lunchtime but the halal restaurant situated on the island is closed for renovation. Luckily, there is another halal restaurant at the jetty so we went there to eat. The food is delicious and the price is reasonable.
Petite France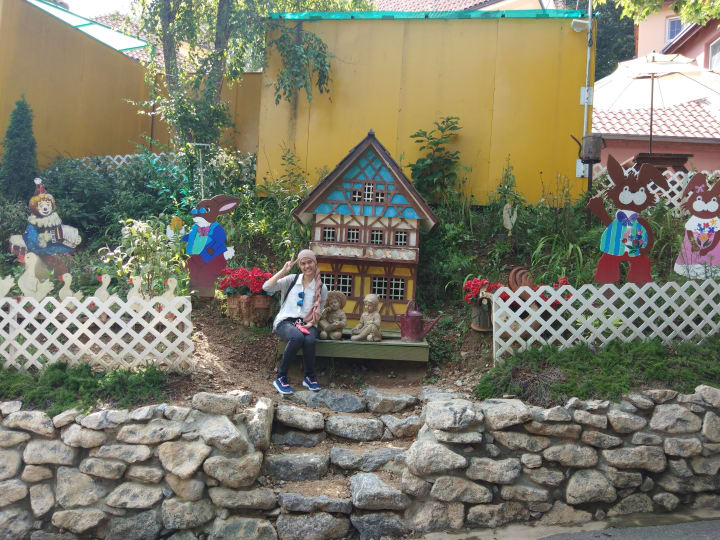 After that, we went to Petite France. The place is beautiful and captivating. It also makes me tear up a little bit because I have only seen Petite France on my television screen but now, I am here. Flesh and blood!
As usual, we took a lot of pictures, reminiscing the place that we saw on the television. Making my friend jealous because I have interviewed some of the celebrities that been there as well. All is well.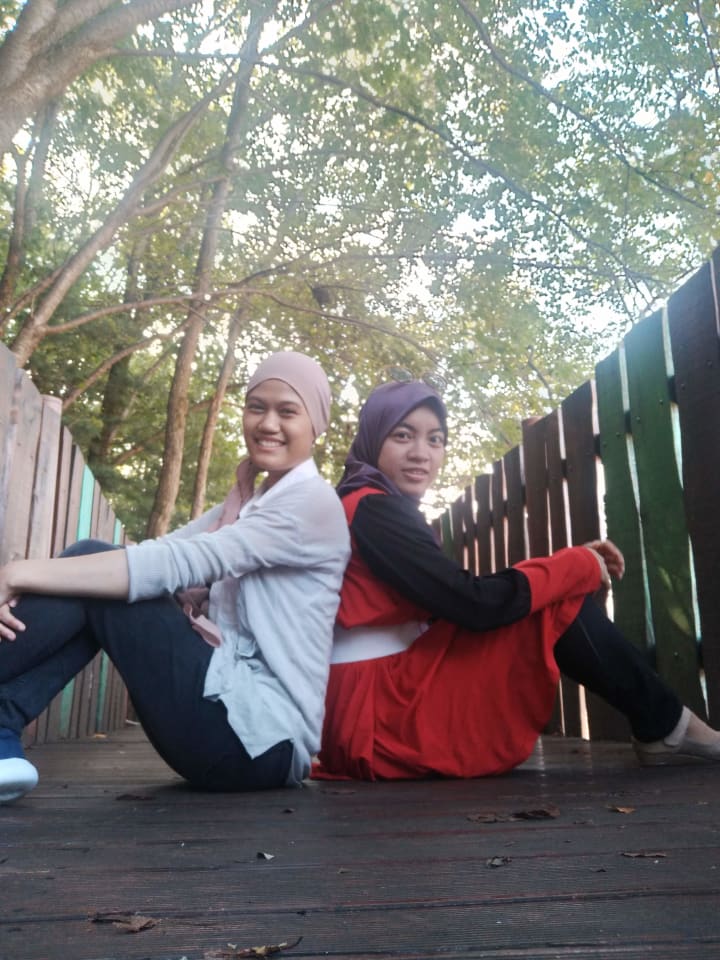 Another memorable experience while I was a Petite France when I am using the toilet. That place is big but its lack of public toilets amused me.
I was inside a toilet doing my business when suddenly I heard knocking on my door. I keep quiet hoping that the knocking will go away. But it did not.
The person outside the door just keeps knocking although I already yell that there's someone inside. Kind of annoyed, I quickly settled my business and head out but it is clear. Puzzled, I quickly find my friend near a coffee shop.
I then asked my friend about the knocking and she explained to me that it is normal in South Korea. The knocking. Wow! I was so shocked by hearing that.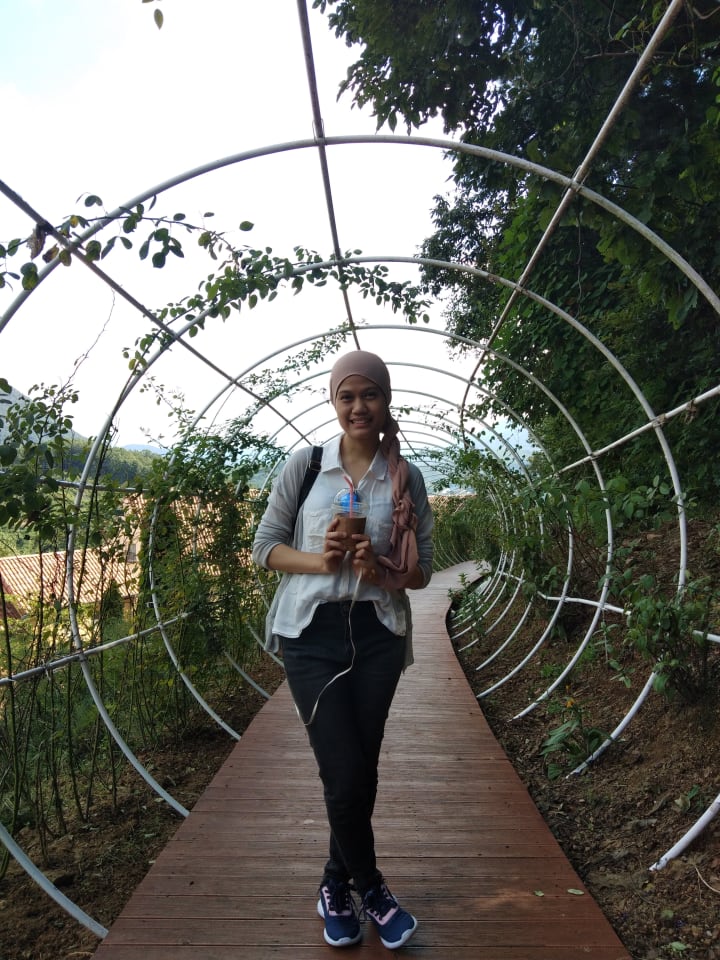 We left Petite France around 4 PM and plan to go to Garden Of Morning Calm, another insta-worthy place to visit. But, little that I know, it took around 40 minutes for the 6,000 won bus ride to reach the place.
By the time we reach there, I was exhausted and only wish to go back to Seoul and rest. So, we skip it and until now I regret my decision to not going.
No Ticket Until 8 PM
At the train station, we found out that the only ticket available for KTX is at 8 PM. Mortified by the amount of waiting time, my friend suggests taking a normal train ride to Seoul which will take around one hour and a half to two hours. I immediately said yes.
Both of us fell asleep on the train and we're lucky not to miss our stop. Surely it is tiresome but we managed to arrive in Seoul safe and sound.