Guides
A City of Chaos - Hong Kong
The Itinerary I Followed on My 3 Day Stopover and Why You Should Visit!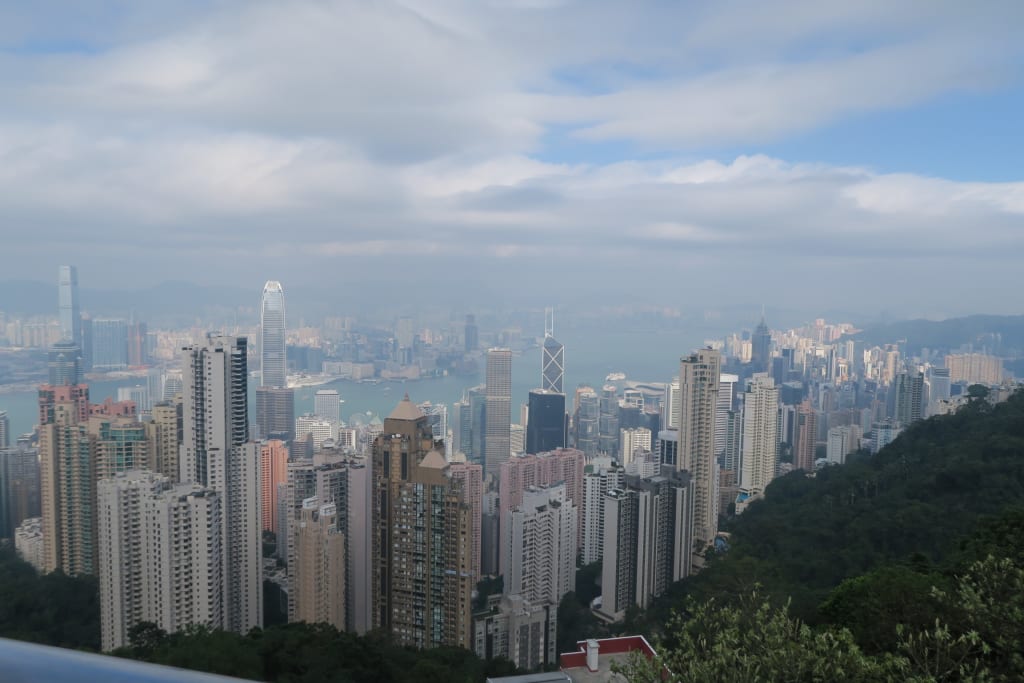 There are over 7 million people living on Hong Kong, in a fairly small area, making it one of the world's most densely populated areas. The lack of space has turned Hong Kong into the world's most vertical city, full of sky-scrapers. Hong Kong looks to the future but embraces its past. There is so much to do in this city that you simply cannot get bored.
Hong Kong Island Must Do's:
DAY 1 AND DAY 2 of my Trip
Victoria Peak - The highest natural peak of the city. For a breathtaking view over the skyscrapers, take the cable car or head up by bus.
Harbor City Lights and Garden of Stars - An evening must do. See the spectacle of lasers and skyscrapers light up this part of the harbor. It's great for reflection photography.
1904 Double Decker Trams on Hong Kong Island - Take a tram from one end of the island to the other, but just be prepared to wait until one with some space arrives. These cost $2.50HK and operate between 6 AM and 1 AM.
The Street Escalator - It is quite simply just an escalator but outside, built to speed up the commute to work. The mid-section holds an array of restaurants and bars.
Walk around the street markets for fresh food, homemade crafts, and the weird and wonderful. I ate a chicken's foot.
Take a bus trip out to Aberdeen Fishing village, home to the Jumbo Floating Restaurant. The only access is via a Sampan Boat Ride from one of the locals which costs $60HK and worth it for the experience. http://www.jumbo.com.hk/tc/main.html
Finish either day off with a visit to the Garden of Stars and the spectacular city harbor lights where you see the skyscrapers of Hong Kong Island and laser lights beam up the harbor waters.
Kowloon Tour:
DAY 3. A Journey Around Hong Kong's Best Traditional Sites
The Wong Tai Sin Temple is located within Kowloon amongst the surrounding skyscrapers. The Taoist temple is used to worship the temple God, Wong Tai Sin, whom heals the wounded, saves the dying, and punishes evil. The temple attracts over 10,000 visitors per day and anyone can take part if they wish by burning an incense candle and leaving it by the main altar as it is known to provide good luck.
Nan Lian Gardens is a beautiful public park renovated in the Tang dynasty style (AD 618–907). This scenic garden is meticulously landscaped over an area of 8.6 acres, in which every hill, rock, body of water, plant, and timber structure has been placed according to specific rules and methods. It is a peaceful walking space with plenty of photo opportunities. The gardens lead into the Chi Lin Nunnery, which is a temple complex with wooden architecture, buddhist relics, and peaceful lotus ponds.
Jade Market and Jade Street
The Jade Market is the main trading place of the authentic Chinese good- luck charm. Jade has been long associated with long life and good health in Chinese culture, making it a prized material for good-luck charms. At the Jade Market you can find almost any variation of Jade ornaments, bracelets, rings, pendants, and unusual finds.
My Opinion of Hong Kong
I love photography and the exploration factor towards travel and there was plenty of that available. Throughout the three days, I was not bored and would love to go back. I did see a lot more than I have shown throughout this blog post so it was a pretty jam-packed trip. If you love chaotic cities, a mixture of modern and tradition, Hong Kong is a must visit location for your bucket list.