A bit of advice about backpacking
From an experienced traveler, don't make these mistakes.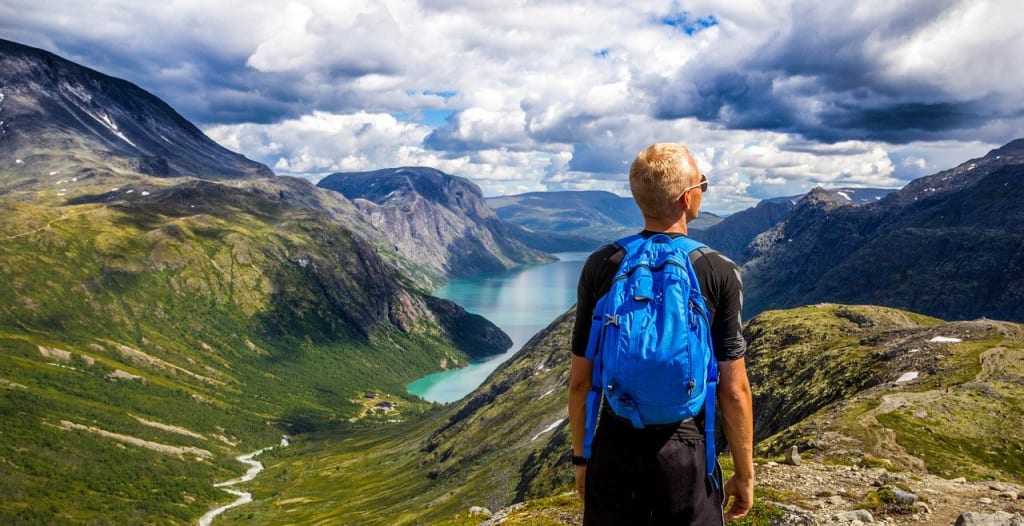 Adventure. Independence. Challenge. Fun. Freedom. These are all words that are sure to come to mind when you think of organizing your trip with the best companion you can have on the road: the backpack.
You've probably heard the term backpacking before, and you might see it as a camping trip. In reality, backpacking is about being pragmatic, creative, and limiting yourself to one bag to amplify the travel experience.
As travel is starting to open up in some places around the world, I'm sure many of you are making travel plans. Since backpacking is a more economic way to go, many of you are probably looking for a more affordable option.
Backpacking is about finding out about every destination, you're going to have to make decisions every day, learn to live on the move, and above all, learn to manage your money. But the life experiences you gain will be invaluable as you enjoy the world in your way, at your own pace, and on your budget.
The best backpacking trips are those where you create memories and wonderful experiences. Backpacking alone will help you appreciate everything from the last detail, and you will be one of the thousands now backpacking around the world that you will meet along the way.
Choosing the right backpack for backpacking
Travel-oriented backpacks are the cornerstone of budget travel and may save you time. Well, there are backpackers' bags that are perfect so you don't have to check in your luggage. When you make your purchase do not skimp on expenses in your backpacks, a bad quality one can generate back pain and ruin your trip.
A good travel backpack can last you for years, always make sure that both backpacks are comfortable, according to your height, that they have wide and padded bands and that the design is ergonomic and practical.
Book your flights in advance
One of the tips for cheap backpacking is to book early and be flexible in the days. If you can carry your luggage as hand luggage, it will help you save a lot of money. The best thing about backpacking is that you don't have to buy a round trip flight, as you can explore different places by returning from a different country or city.
If you plan on traveling around to other countries with uncertainty, be sure to plan out how you need to have return plane tickets ready. A lot of immigration authorities are demanding to see proof that you are going back home, but sometimes even bus tickets to a neighboring country would suffice.
Some services help you create phony tickets, but I would advise against that if you are risk-averse. Instead, you can book legitimate tickets back home, and refund them later. Keep in mind, you will likely need to pay extra for returnable tickets, and you must read and comprehend the terms set by the airline.
Finding Cheap or Free Internet
Another mistake I find speculative travelers make is overthinking the logistics of having access to the Internet. I can assure you, that even the lesser developed parts of the world now have cheap and easily accessible internet available. Some even go out of the way to purchase international roaming plans or portable satellite internet to always have their social media fix ready.
Places like India or Latin America will freely sell cheap SIM cards, and you can load them up with $10 and have enough data to take care of your basic needs. This, of course, is assuming that you don't have an Airbnb reservation available with WiFi, which is often the case when going to rural areas.
Wifi access points are also rather abundant, with airports, bus terminals, and sometimes restaurants offering it free of charge.