9 Amazing Travel Bloggers to Follow Now
We've compiled our top nine must-follow travel bloggers here to make it easier for you to narrow down the options.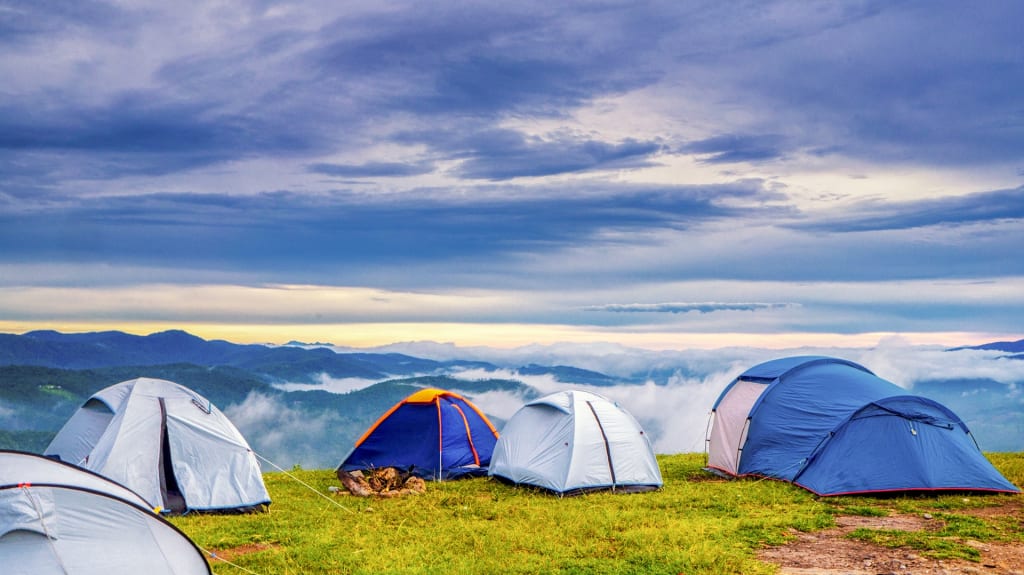 Pixabay
If you're looking for ideas for your next trip, or you're interested in heading abroad for the first time, there are amazing travel bloggers just a click away that can inspire you to hit the dusty trails. We've compiled our top nine must-follow travel bloggers here to make it easier for you to narrow down the options.
1. Lili's Travel Plans
Lili is a Belgian traveler who shares her thoughts and opinions about travel adventures with no filter, so you can find out what it's really like instead of just the perfect appearance some other bloggers put forward. She puts a lot of focus on interactions with people and families in each country instead of just passing through. Her blogs read more as stories of the people she meets, and the richness of the cultures around her. She's been featured on many prominent sites like Skyscanner and Autoeurope.
2. Time travel turtle
Time travel turtle will get you excited to hit the road, as it's very relatable and interesting, featuring many stories about people and places that the writer, a young man, meets on his journey. It's also packed full of useful tips for planning your own trip, including how to save time, queuing, money tricks, and secret off-the-beaten path places. He also has key information about accessing certain world heritage sites that are not clearly indicated online or hard to reach.
3. The Blonde Abroad
The Blonde Abroad is a blog written by a California native who left her corporate job to travel the world, and has been doing this for five years now. She was tired of waiting for her friends to join her, so one day she just decided to pack her bags and head off solo. In addition to writing fantastic and inspirational content, she's also a great photographer whose pictures will have you itching to travel right away. Her articles are really engaging, and helpful for anyone considering the leap to long-term travel, and solo-female travelers will appreciate her insight.
4. Travel Break
Another California native, Steph is the founder of Travel Break and is a very talented writer and photographer. The reason she's so popular, however, is her social media flair and knowledge. Her marketing background comes in handy here as she has used these platforms to promote her travel blog. She's been featured on CNN, and writes for many media sites like Forbes, Huffington Post, and Matador Network.
5. Global Grasshopper
Global Grasshopper is a team effort, which posts articles about under-the-radar travel destinations, and how to travel cheaply without sacrificing style and comfort. This blog has earned high praise from Marilyn Matthews, a travel blogger at Paperfellows.com, who says that "their professional photography is very enticing, and will have you dreaming about your next trip destination, whether it's a short vacation or a backpacking adventure."
6. The Nomadic Boys
The Nomadic Boys is a gay European couple offering a different perspective on travel. They dive into what it's like to be a young, gay couple in different countries and give advice for anyone who wants to go traveling and encourage others to step out of their comfort zone. Their articles have been featured everywhere, from Expedia to Buzzfeed and Huffington Post.
7. Follow me
This couple created the trend of hand photos showing couples living the fast travel life. Their mix of incredible vistas, and designer local fashion is extremely appealing and inspiring; keep an eye on their space for a unique perspective.
8. The longest way home
This blog is the story of a man who has been traveling the world for over 10 years, and is one of the most read travel blogs out there. He's not traveling for the sake of it, but is in fact searching for a better way of life somewhere else. He has many guides with tips on travel and photography to complement his writing.
9. Never ending voyage
This is a highly informative blog for so many locations in the world. It's run by a digital nomad couple that has been traveling since 2010, and they have the best advice for packing, insurance, accommodation, and more. Vegetarians will also love their insight on traveling while avoiding meat.