8 Benefits of Living on a Costa Rican Golf Course Resort
Life in Resort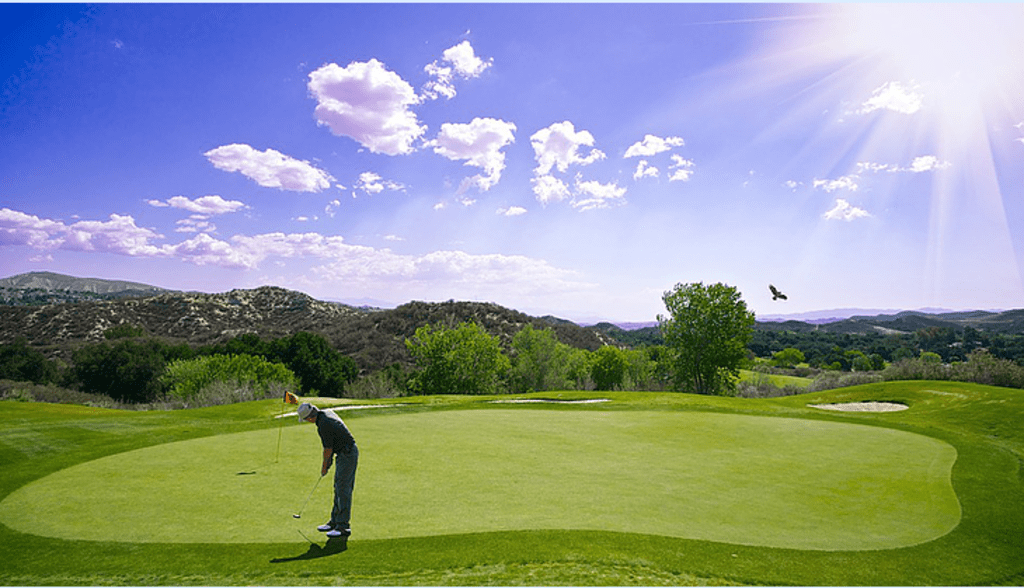 For anyone looking forward to a vacation in Costa Rica, golf is one of the best activities to look forward to. In fact, you can book accommodation on a golf course resort for the ultimate experience. The best thing is that a golf course for a backyard landscape is for everyone including those who don't enjoy the sport. A golf course resort is usually fitted with world-class amenities and amazing views to give you a pleasant experience. Benefits to enjoy living on a Costa Rican golf course resort
Value
When planning a vacation in Costa Rica, there are various accommodation options. However, these don't offer similar services. Making the most out of your vacation requires booking accommodation where to enjoy more of what this beautiful country offers. And, you need a location matching your status and preference. You can only enjoy this when you live on a golf course resort. It comes at a premium price prohibiting everyone from residing there. This gives residents status, exclusiveness, and privacy which are hard to find in hotels or other accommodation options.
Quick access
Any golf lover's dream is having ready access to a course. Living on a golf course resort allows having quick access to where to play the sport from. In fact, there is no need to spend hours on the road to reach a golf course. Throughout your vacation, you can just roll out of bed to a golf cart to hole 1. After spending the whole day playing your favorite sport, you can just crawl to your accommodation a few minutes away.
Plush environment
It is so easy to find the best golf courses in Costa Rica with world-class amenities and a plush environment. These resorts have a maintenance, housekeeping, and IT team to ensure that everything goes on well. You will always enjoy a unique backyard with a well-maintained landscape and rolling fairways. And, there is playing golf amidst nature. Imagine playing gold in the middle of incredible tress while catching rare glimpses of birds, iguanas, howler monkeys, or occasional snakes on the golf course.
Secure environment
The ideal golf resort has a gated community. Here, there is 24/7 security backed by CCTV surveillance for the safety of all residents. This ensures that you and your family are safe all the time. It also eliminates the worry that you might get back to your accommodation to find your prized possessions missing. Additionally, the golf resort community is likely to have bylaws that every resident should uphold the safety of all residents and their property.
Healthier living
People indulge in various activities like binge drinking and eating that might compromise their health. You wouldn't like to end your vacation only to realize how much weight you have put on. A golf resort allows enjoying a healthier vacation. Golf alone is an active sport that helps burn some fat. Additionally, the resort is likely to have spaces for jogging, walking, and running to keep fit.
Additionally, the ideal resort community should have a well-equipped hospital for residents who get injuries or complicated health issues. A team of professional medical personnel is always handy to attend to patients. For those who need more specialized attention, a helicopter is just minutes away to airlift patients to a bigger medical facility.
World-class amenities
Golf course resorts cater to the needs of people who mind about their status in society. So, there are hotbeds for affluent people from all walks of life. Expect to meet amenities that match the standards of any 5-star accommodation facility. Apart from the handy golf course, expect other amenities including:
Spa
Tennis court
Clubhouse
Swimming pool
Fitness center
Meeting rooms
Cafes and restaurant
Immense socializing
You have already understood how golf resorts attract people who desire exclusiveness. So, there is no chance of finding people out of your class. You are likely to have neighbors with similar interests in sport and business. This allows networking to get business partners among people from various regions. Imagine enjoying golf while talking to a potential business partner or customer. This offers an opportunity to pay off your investment in the vacation.
Discounts
Taking a vacation is necessary to allow unwinding from regular work stress. However, it requires a budget depending on your location and activities you are looking forward to enjoying. When you book an all-inclusive golf holiday in Costa Rica , there is an opportunity to enjoy massive discounts. You are likely to book accommodation with perks like access to the golf course at a cheaper rate. This is better than booking accommodation and spending more at the nearest golf course.
Bottom line
Everyone deserves a vacation in a wonderful destination like Costa Rica. This place is a golfer's paradise for an opportunity to enjoy golf amidst nature. Booking accommodation at a golf course resort is a wonderful idea to enjoy your vacation with unlimited access to enjoying your favorite sport.