8 Amazing Hikes in Washington State Not Everyone Knows Of
Find the great but less known hiking trails in the State of Washington that are for people with different levels of hiking experience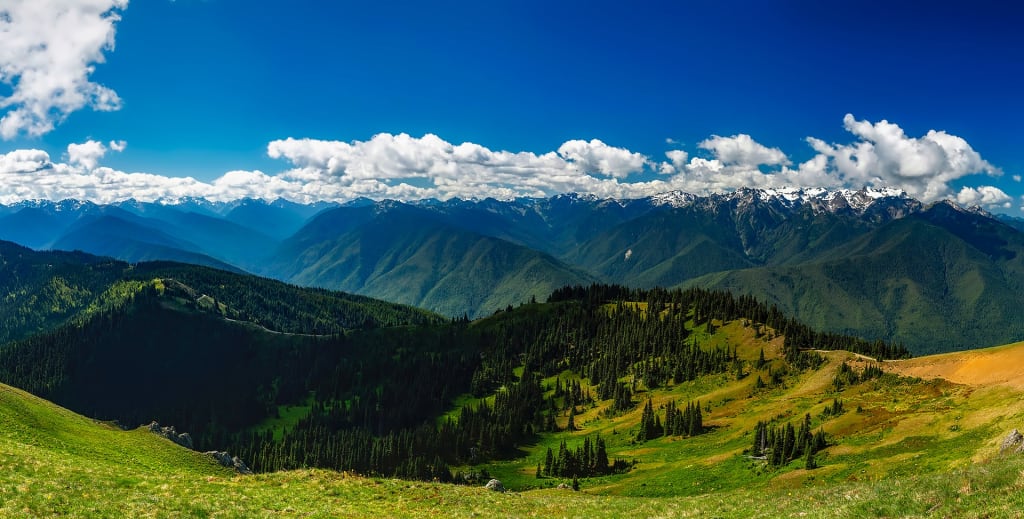 Washington State Landscape
The State of Washington has it all—the Pacific Ocean, lush green forests, stunning snow-covered mountain peaks, and crystal-clear turquoise lakes. It draws people from all over the world who come here for the cultural and recreational experience.
One of the greatest activities you can do the State of Washington is hiking. It has numerous amazing hiking trails. Some lead to waterfalls, others to the highest mountains, and some are great for families with young kids. In this article, I will list some of the greatest, but still fairly unknown hikes that are suitable for different levels of experience.
Cathedral Falls
The Cathedral Falls hike is an easy hike that takes you to the stunning Cathedral Waterfall. Even though you won't break a sweat on this trail, it has one of the best payoffs for its level. The waterfall launches almost 250 feet over a massive cliff and then veils across a unique bedrock, which breaks makes the water fall down in a subtle swooshing shape.
Cape Flattery
Cape Flattery is an easy but magical hike in the Northwest corner of Washington State. Although it's a short stroll, it takes you to a stunning cliff, offering amazing views of the Pacific Ocean. It's a perfect hike for families with young kids or seniors.
Chain Lakes Hike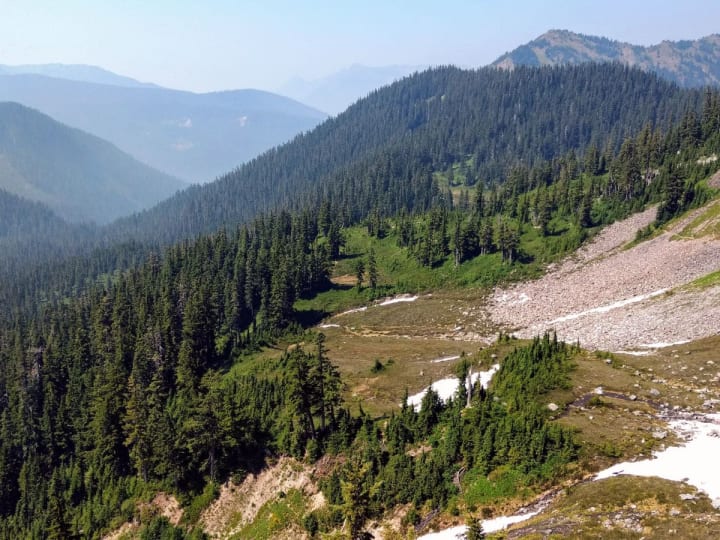 The Chain Lakes Hike is a medium level hike in Mt. Baker area. It is a fun and stunning hike for the summer season. This circular trail offers great mountain views, amazing lake panoramas and a lot of beautiful local wilderness to roam through. Locals say it's especially beautiful in autumn, due to the colors of trees and forests full of ripe berries.
Maple Pass Hike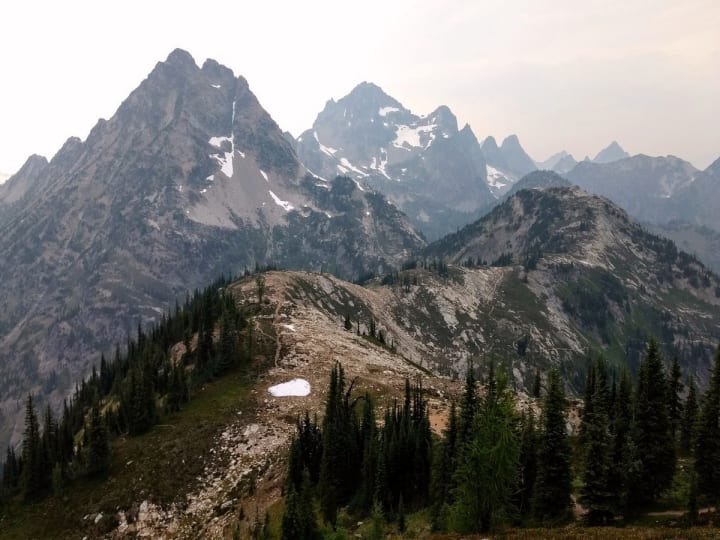 Snow Lake Trail
Even though it's an easy-to-moderate level hike, Snow Lake has some of the best awards around Mt Baker. This hike offers spectacular lake views after you ascend almost 1,700 feet up the mountain. This area is also popular during winter, but be careful as this is an avalanche risk area. Snow Lake is also one of the best locations for bird-watching and wildlife spotting.
Heliotrope Ridge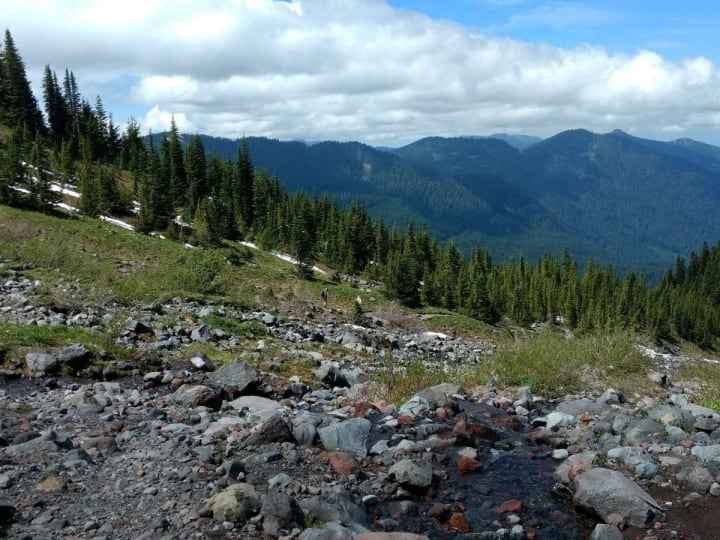 This another amazing moderate hike up the Heliotrope Ridge takes you passed several rushing water creeks (you'll get wet!) before you reach a breathtaking overlook of the Coleman Glacier. If you're hiking on a dry day, you should be able to meet quite a few mountaineers who are attempting to summit Mount Baker.
McGregor Mountain
The McGregor Mountain is a strenuous hike that offers hikers amazing alpine scenery and great views from the tallest point in the Valley of Stehekin. But it will not be easy. The hike is almost eight miles long just to summit the mountain, and it's not just a simple ascent. In a relatively short distance, you will have to climb more than 6,500 feet. But some say it's even harder going down as the trail has nearly 100 switchbacks you have to walk through.
Yellow Aster Butte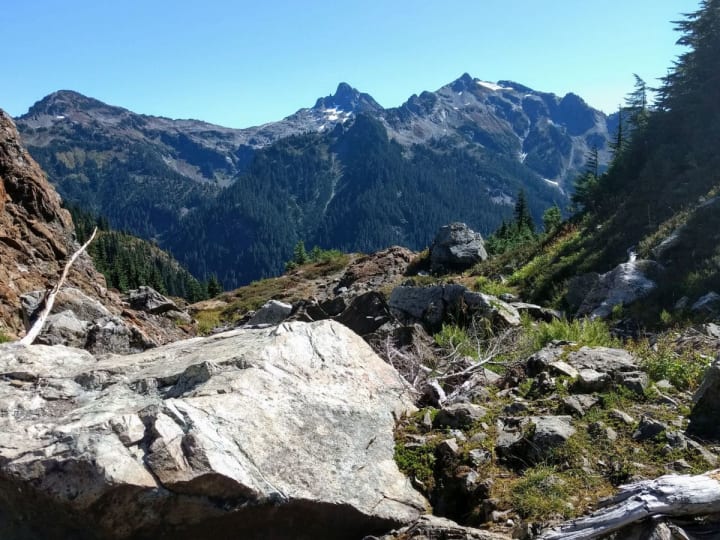 The Yellow Aster Butte trail in the North Cascades National Park is a hard hike with a high payoff. It has unbelievable 360-degree mountain views, amazing landscape to hike through, and a diverse wilderness and numerous opportunities for bird-watching. On a clear day, you can even see the Canadian mountains. This is also a great hike in the autumn as the meadows change to the vivid colors of red and orange and the landscape becomes magical and gorgeous.
These trails are a great choice no matter what level of experience in hiking you are. Some are perfect to take the whole family, others are a great challenge for the thrill-seekers.
Washington is a dream destination for nature lovers and adventure fanatics. If you want to truly experience it, try to do these eight amazing hiking trails, which will show you the true colors of this beautiful State.