7 Tips for Scuba Diving Lovers (#4 Will Blow Your Mind)
Amazing tips for Scuba Diving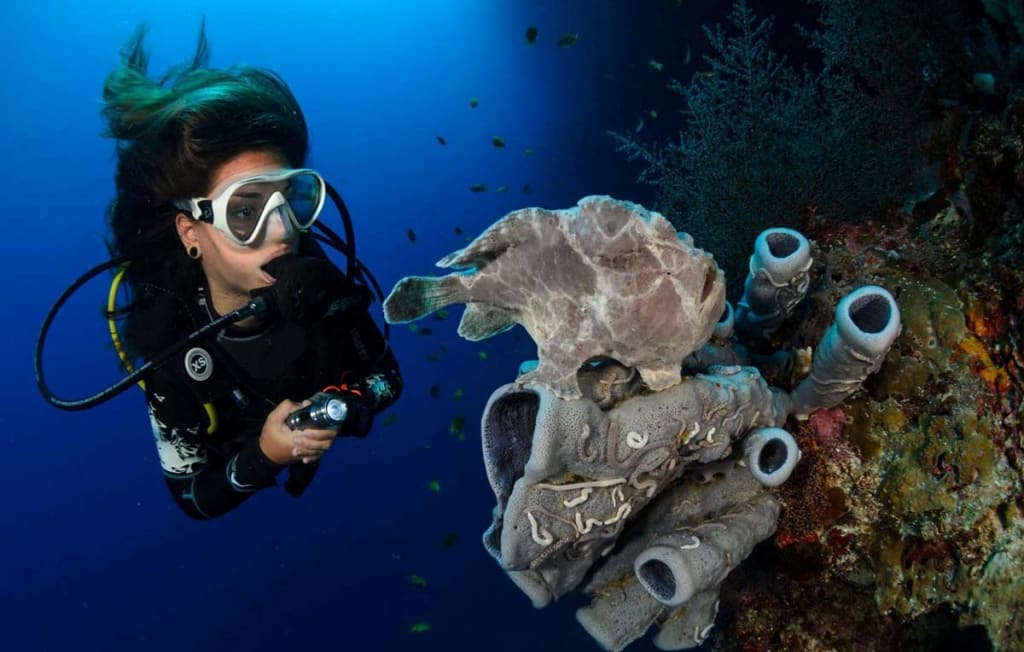 One of the most otherworldly, blissful and adventurous activities is none other than scuba diving. It enables you to enter a completely different realm and adopt a gentle, calm and slow demeanor, all the while you observe the fascinating dynamics of the community under the sea. However, to fully enjoy this experience, there are some essential tips that every scuba diving lover should know. Read on to find out what they are:
Tip 1: Become dive certified first
To enjoy the complete scuba diving experience, it is a good idea to become dive certified because you cannot predict how you will react when you breathe underwater for the first time. It is a good idea to test your skills beforehand because this will ensure that your trip is filled with exploration and enjoyment. Even if you don't live anywhere near the ocean, there are dive shops in nearly every major city, including small towns, which use lakes and pools for certification.
Tip 2: Do some research into dive shops
The dive shops you choose can make or break your scuba diving trip because you are putting your life in their hands. In today's digital age, getting your hands on reviews is extremely easy and you can find out about the experiences of other clients of almost all dive shops. Your goal should be top find a dive shop that has a reputation for being extra cautious.
Tip 3: Book your dives ahead of time
After you have selected the dive shop, you should ask them about how quickly their dive shops fill up. If you plan to dive in a group, see if you can set up a private group dive. In case you want flexibility with your dive schedule, don't make a booking until you arrive at the destination. Make sure the dive shop offers you this option or else you should make your booking ahead of time.
Tip 4: Get a good underwater camera
While you may not want to spend all your time looking from behind a viewfinder, having a good underwater camera enables you to capture the most memorable moments of your scuba diving experience. If you see a shark, whale or a massive wheel, you want to have proof of it. If you don't want to invest in an underwater camera, you can check at Outex.com to get a covering for your DSLR or any other camera to keep it safe under water.
Tip 5: Research dive sites
Get information about the popular dive sites in your chosen destination. Look for spots that have the most to offer when it comes to an underwater experience.
Tip 6: Nurture your fitness before you go
Even though floating underwater doesn't exactly seems strenuous, you should ensure you have enough physical stamina to be able to enjoy your trip. Make sure you don't have any infections or a cold because this will derail your experience. Support your immune system by loading yourself up on immune boosters like ginger, garlic and citrus fruits.
Tip 7: Get a wetsuit if you chill easily
When you are playing on the shore, the ocean may feel like bathwater, but it is important to remember that the temperature can drop as you go underwater. Hence, even if you are sweating above water, it is best to have coverage when you go deep. The dive shop will be able to provide you with instructions regarding the thickness of the wetsuit and you can make your purchase accordingly.
Keep these seven tips in mind and you will be able to have a great scuba diving experience.
Reader insights
Be the first to share your insights about this piece.
Add your insights