7 Must-Visit Destinations in Kenya
Discover seven places that make Kenya one of the most evocative and beautiful travel destinations in the world.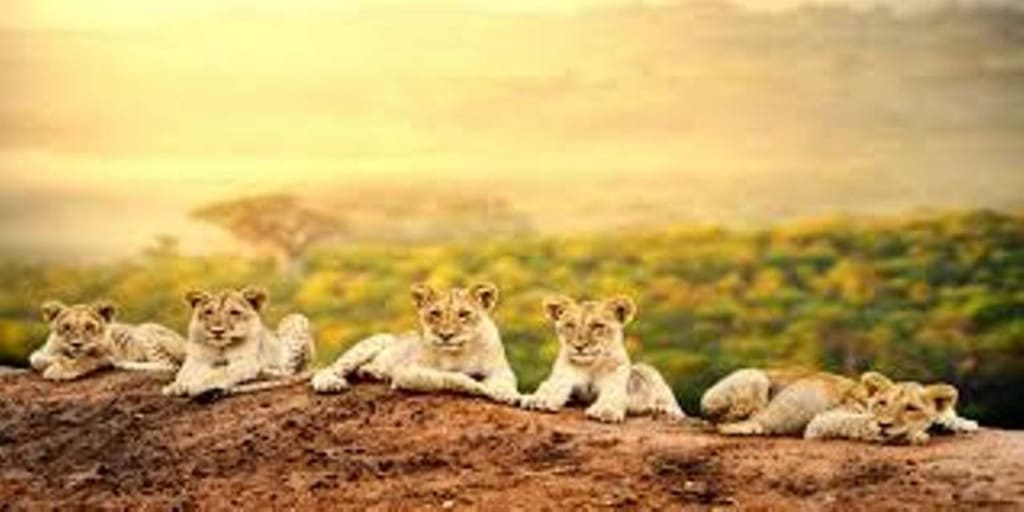 Do you want to relax and have fun in an African style post COVID-19 period? If yes, then Kenya should be top on your list. The country is endowed with both physical and cultural diversity. In fact, it's one of the leading and most popular destinations in Africa. With breathtaking wildlife viewing, renowned game reserves, craggy mountains, vast Indian Ocean beaches, and lush forests, there are tons of exciting places to visit in Kenya. Read on to discover seven places that make Kenya one of the most evocative and beautiful travel destinations in the world.
1. Maasai Mara National Reserve (Masai Mara)
Masai Mara, or "The Mara" as the locals prefer to call it, is one of the greatest and most outstanding game reserves in the world. Along with the Tanzanian Serengeti National Park, it forms one of the most diverse and magnificent ecosystems in Africa. Thanks to its outstanding populations of lion, African bush elephant, cheetah, and African leopard, The Mara is probably the world's best safari big game viewing destination.
The park is globally known for the Great Migration, which is marked by movement of thousands of wildebeest, Thomson's gazelle, and zebra to and from the Serengeti, starting from July to October. So if you want to witness this natural wonder, then July to October is best time to visit this park.
2. Mount Kenya
Are you an ardent climber and trekker? If yes, then Mount Kenya is the best place to explore. At 5,199 meters, it's the highest mountain in Kenya as well as Africa's second highest. It was formed about 3 million years ago, following the opening up of the East African Rift.
Thanks to its snow-capped series of peaks together with its lower slopes thick with forests of African rosewood and bamboo trees, the mountain is a spectacular sight. Batian (5,199m) and Nelion (5,188m) are the highest peaks, and thus require technical climbing experience. But if you're a fit trekker, you can easily reach the lesser peak of point Lenana (4,985). This 3-5 days trek gives you a chance to explore a gorgeous world of forests, wildlife-rich ecosystem, and spectacular montane vegetation.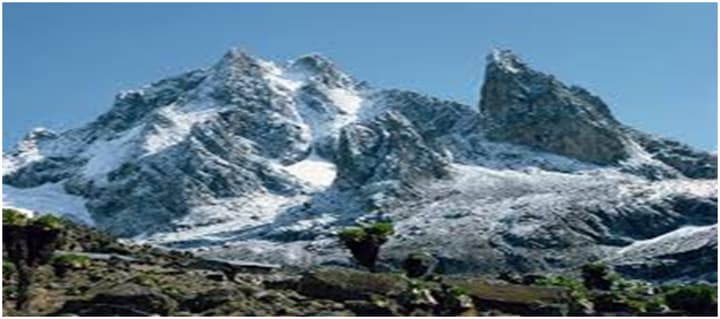 3. OI Pejeta Conservancy
OI Pejeta Conservancy is an ideal destination for close-up wildlife encounters. It hosts the Big Five (elephant, lion, leopard, rhino, and buffalo) and other animals like cheetah, zebra, hartebeest, and hyenas. This Big Five conservancy is well known for its conservation efforts. It served as the home to Sudan, the last male northern white rhino that died in 2018, and currently harbors the last females of the sub-species that are under 24-hour watch. Within the conservancy, you'll also find the Sweetwaters Chimpanzee Sanctuary that offers a home for chimps set free from the black market.
You can explore this 90,000-acre private conservancy on self-drive or guided tours. You can visit for a day or enjoy an extended stay for night drives, bush walks, and wildlife tracking. The conservancy has plenty of accommodations that will guarantee you a comfortable stay. They include a fascinating colonial ranch house, safari cottages, and bush camps.
4. Diani Beach
Bask in the sun and enjoy a breathtaking view of this beautiful beach located in Mombasa. Diani is undoubtedly the most relaxing retreat in Kenya thanks to its 17 kilometers of beautiful, untarnished, soft white sand. It's an ideal getaway for families, backpackers, honeymooners, and water-sports lovers.
Diani offers a wide array of fun-filled activities, ranging from exploring its marine national park, whale sharks spotting, diving with sea turtles and dolphins, skydiving, kitesurfing, fishing, to nightlife. It has a plethora of high-end resorts, classy hotels, B&Bs, and affordable accommodation facilities. It also has several local cafes and top-notch international restaurants that serve sumptuous local fresh Swahili cuisines and luxurious seafood dishes respectively.
5. Mida Creek
Strategically situated on the Malindi-Watamu coastline, Mida Creek is one of the true hidden gems in Kenya. This palm-lined broadwater tidal inlet is surrounded by lush mangrove forest. It has extensive, healthy beds of coral and seagrass that provide a haven for many fish species and sea turtles. The mangrove forests, on the other hand, features smaller streams and inlets that serve as a home to crabs and birdlife.
The creek offers a wide range of awe-inspiring activities, from mangrove walks, birdwatching, fishing, to boat trips. You can also cruise through the creek on a stand up paddle boat (SUP) or float through the mangroves in a life-vest. You'll definitely need more than a day to do and see all that this lovely part of Kenya has to offer.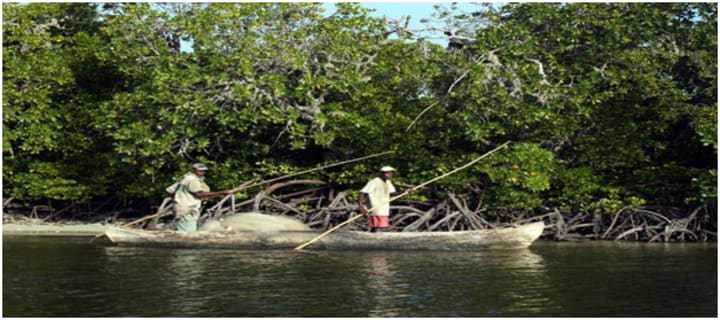 6. The Aberdares
Located in central Kenya along the Great Rift Valley, this 160km-long mountain range of moorland provides some of the most mesmerizing mountain views in Africa. The numerous landscapes in this beautiful destination range from 4,000meters-high mountain peaks to their extensive, v-shaped valleys separated by rivers, streams, bamboo forests, highlands, and rainforests.
Aberdare is home to all the Big Five and other animals like East African wild dog, bushbuck, side-striped jackal, olive baboon, black and white Columbus monkey, as well as more than 250 bird species. Treetops Hotel, where Queen Elizabeth II was staying when she learnt of her father's demise, making her Queen of England, is located in this place. The hotel has since then become a popular tourists' destination.
7. Lamu Island
Peaceful and quite unadulterated by mass tourism, Lamu Island is another hidden treasure in Kenya. It has a calm atmosphere and exhibits natural beauty. In addition to its scenic beaches, this picture-perfect island boasts rich history and culture.
There are tons of fun-packed things to do and scenic places to see in this island, including dhow sailing, old Swahili settlements' exploration, and long beach strolls. You can also feast on Swahili dishes such as biryanis and curries, coconut rice with mango chutney, couscous and pasta, and a wide array of seafood.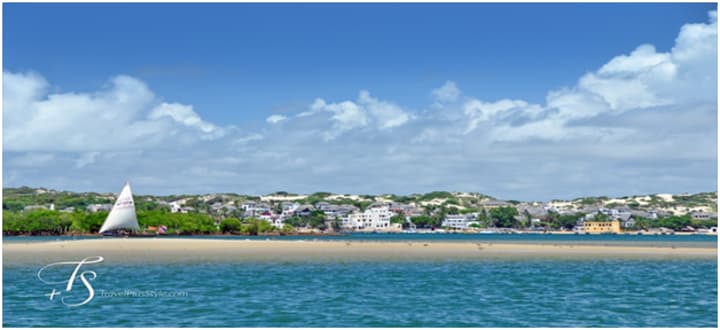 As you have seen, Kenya is a country that exhibits natural beauty and great diversity. It has endless scenic places to visit, awe-inspiring things to see, and fun-filled activities to keep you engaged throughout your stay. But in this article, we have only focused on 7 places that will invoke a spirit of adventure in you.
africa
About the author
Gidie Write shares content with readers all over the globe. Topics include travel, technology, life hacks, health and wellness, finance, law, and more.
Reader insights
Be the first to share your insights about this piece.
Add your insights