7 Indian Beaches Where You'll Find Inner Peace
From My Personal Travel Experience...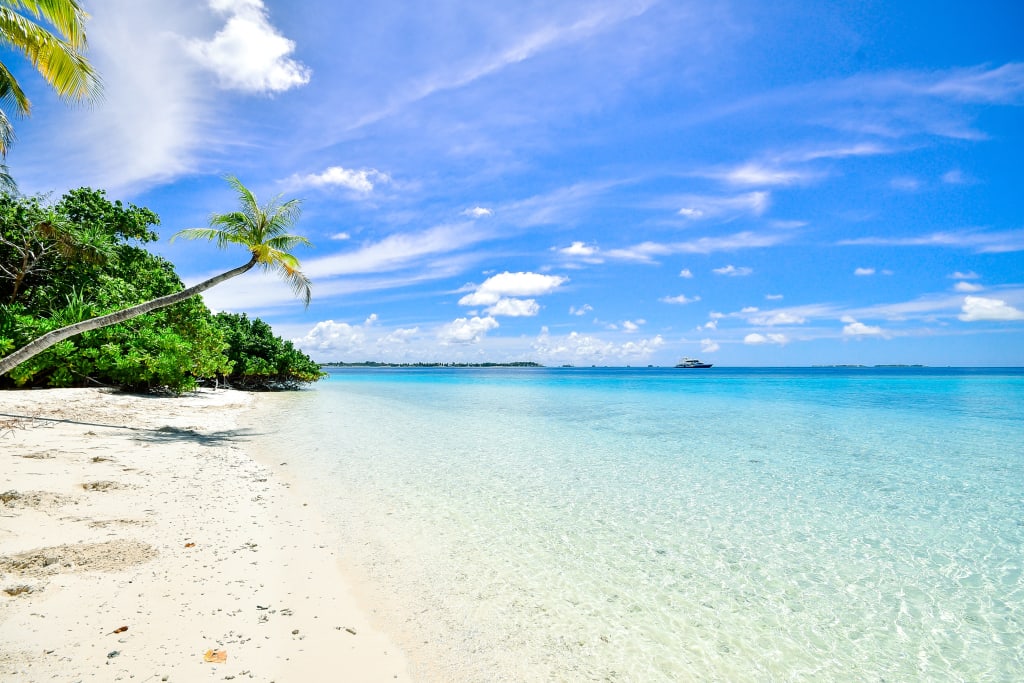 The sight of endless blue waters and the light touch of the sea breeze is something most of us crave. Except, of course, those of us who are sea-sick! The feel of sand under bare feet and the excitement of collecting untouched sea-shells is a thought that can tickle even the most monotonous of people. And that's why some of the most popular holiday destinations in the world are beautiful and serene beaches.
When it comes to beaches, there would hardly be anyone who hasn't or didn't wish to explore as many as they could. And if you're among such beach lovers, these top ten serene Indian beaches should definitely come on your must-visit list. And contrary to the general perception that India's only beach destination is Goa, only one beach from the place has made this list.
1. Jalandhar Beach, Diu, Gujarat
One of the biggest attractions of Diu in Gujarat is its isolated beaches. And amongst them, the Jalandhar beach is the best. The Jalandhar beach is an isolated beach situated in the coastal city of Diu where you can take in nature at its best. Untouched sand, original sea-shells sometimes with their tiny creatures inside, lightly splashing waves, a wide view of the horizon, and an all-pervasive calmness is what you can surely get here.
Quite interestingly, the Jalandhar beach is famous for the Jalandhar shrine, a temple of Goddess Chandrika, perched on a beautiful hillock. A visit to this temple will give you amazing sights of stone carvings inside along with a mythical story attached to it. The stone carving is believed to be the face of a demon by the name of Jalandhar, who was killed by Lord Krishna. A natural aquarium here is another fabulous attraction. (Source)
2. Lighthouse Beach, Kovalam, Kerala
There are three major beaches in Kovalam, Kerala, and among them, the Lighthouse Beach is the largest. You can enjoy this beach in one of many ways. Witness the city from the top of the lighthouse, sit on one of the rocks below to hear the waves lashing against the water, take a light stroll on the white sandy beach, or be adventurous and engage in one of the water sport activities offered.
Some interesting facts about Lighthouse Beach, Kovalam: It is situated on a long stretch of white-sand beach running alongside the Malabar Coast, this beach is named after a 30 meter high light house situated here on the southern end cape. Tourists can reach the top of the beach through a 142 step climb and absorb breath-taking views of Poovar in one direction and the famous Beemapalli mosque in the other. (Source)
3. St. Mary's Island Beach, Udupi, Karnataka
St. Mary's Island in Karnataka is a popular location for many reasons. Just off the coast of Udupi, this white-sand island boasts of rock monoliths and great wildlife lending it a wondrous beauty. The island is a geological treasure mine and includes some of the most beautiful beaches of India. Here, we can find a shoreline made up full of crystalline rocks created at the time the Madagascar Island got separated from India.
An interesting bit of info about St. Mary's Island Beach: According to Malpe folklore, Vasco da Gama before landing in Calicut in Kerala made a pit stop at this island and named it as O Padrao de Santa Maria for Mother Mary. (Source)
4. Varkala Beach, Trivandrum, Kerala
Holding a respectable position among the top 10 seasonal beaches in the world by Discovery Channel, the Varkala Beach in Trivandrum, Kerala is enriched with stunning landscapes and brown sand. It is an ideal holiday destination for peace lovers and offers many perfect spots to relax including a wide stretch of cliff expanding into the Arabian Sea.
Quite interestingly, the ancient Janardhanasvamy Temple situated on the beach is almost 2,000 years of age and is built with the beautiful Kerala style architecture. The temple is fitted with a bell which is said to have been donated by the captain of a ship which sunk near the beach with all its occupants having survived. (Source)
5. Paradise Beach, Pondicherry, Tamil Nadu
Living true to its name, the Paradise Beach, situated in the union territory Pondicherry of state Tamil Nadu, has a peaceful and serene ambience. The best times to enjoy this beach are sunrise and sunset when you can find the beach deserted and take in the cool breeze while listening to the light waves.
Something interesting about the Paradise Beach is it's also known as Plage Paradiso. Also, when viewed from a distance and certain height, this beach appears to be round in shape which is why it is also known as the "Full Moon Beach." (Source)
6. Dwarka Beach, Dwarka, Gujarat
In addition to being a divine destination, the small town of Dwarka in Gujarat is famous for its clear-water beach and beautiful coastline. The best way to get here is by road from any major city in Gujarat like Vadodara. It will give you amazing views of the coastline and untouched beaches just before you reach here.
There are a lot of interesting stories associated with Dwarka and its beaches. The Dwarkadhish temple, the main reason for visiting Dwarka, is said to be thousands of years old and is lined with intricate stonework. A huge marine national park about 100 km from Dwarka is said to be the natural habitat of over 50 species of marine animals including Octopuses, Pufferfishes, and Corals. (Source)
7. Malpe Beach, Udupi, Karnataka
An important port and fishing harbour, Malpe is located at a distance of 6km from Udupi in Karnataka, India. The natural port is serene and has clear, picturesque water with whitish-golden sand forming the beach line. The best way to reach Udupi is via road from the capital, Bengaluru, which is 425 km away.
An interesting bit of info associated with this beach is that recently, one of the largest educational institutions of India, TAPMI, hosted the grand finale of the 14th edition of the National Quiz on the Beach contest here at Malpe Beach. It was the experience of a lifetime for both the audience and the participants to be a part of such a grand event against the backdrop of the Arabian Sea. (Source)