7 Healthy Hiking Snacks to Fuel You on the Trails
Healthy Hiking Snacks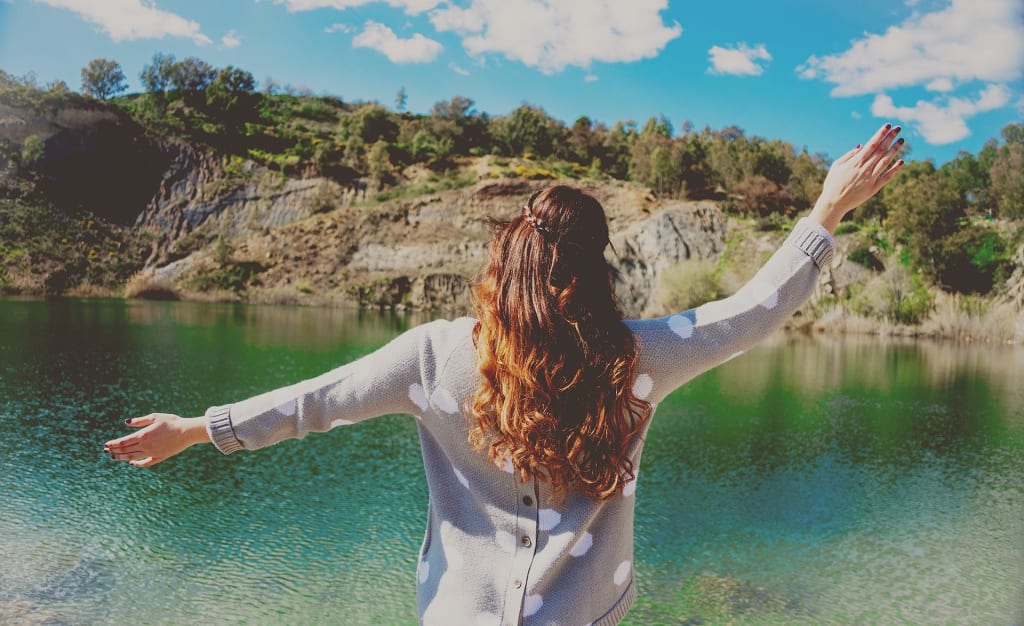 Are you looking forward to some hiking time with your friends or family? It is surely going to be a great day out there in the open and in an elevated trail. If you are planning to go out and breathe some air after a busy week, you should start thinking of the best way for you to enjoy your time hiking. Food and water are vital in keeping yourself energized as you go for an adventure. Aside from preparing your stamina and strengthening your muscles by jogging and training before the hiking day, you should also start making a list of healthy and energizing foods that you can bring.
Here is a list of healthy hiking snacks that can help fuel you on the trails:
Bliss Balls
When you are hiking, there is not much time for eating. This is why you should bring something that you can munch for a few minutes and will still give you the energy you need. Bliss balls are great because you can eat them and feel full for hours. You just need simple ingredients like butter, dates, oats, and seeds. Just pack it into nutritious balls and roll them in sesame seeds or dip in a layer of chocolate. You just need a few minutes to prepare some bliss balls for hiking.
Trail Mix
The most important food component that you should stuff yourself with is protein. Aside from the Detox Organics that your body needs, you should eat more food with protein whenever you are out for an adventure to maintain and add up to your energy. This is the exact benefit that you will be able to get from a trail mix. This classic snack contains a mixture of nutritious food including nuts, dried fruits, and candy. You should have a pack of this in your bag before you leave for a hike.
Granola Bars
Granola bars are perfect for your day because it is loaded with healthy fats and protein. It will help you in satisfying your hunger. You will surely feel full for hours and you will not crave for anything unhealthy. With rolled oats and nuts, you will just need a little sweet taste to go with it.
Nuts and Seeds
Whether you are avoiding unhealthy foods during the hike or you just do not want to spend too much time eating, you will surely appreciate nuts and seeds. These types of foods are sources of extremely beneficial nutrients. You will be able to get a great amount of protein, enough calories and fats, and even vitamins and mineral. Aside from that, you will get a bonus of fiber.
Beef Jerky
This is one of the favorite foods that hikers would always pack. Beef jerky can be found in local grocery stores. It is known not only for its great taste, but also for the benefits that you will get from this food. It can help in refueling your muscles and it provides you with protein. Aside from that, it can also help you in maintaining healthy blood sugar levels while you are hiking. Just make sure that you will not eat too much of the beef jerky because of its extra sodium content.
Veggies
There are a lot of reasons why you should not be skipping your vegetables whenever you are planning to go for a hike. One of which is the nutrients and vitamins that your body needs. You will be able to get more of it from natural foods such as vegetables. It is also great for hydration. Aside from drinking enough water, you can bring along some cucumbers.
Tuna Salad
There are different advantages if you are going to consider adding tuna salad to the list of foods you will bring for the hike. Firstly, this is tasty and the flavor is something that both kids and grownups will enjoy. You do not have to worry about other people who will not enjoy this because everyone loves tuna salad. If you are going to camp, you will also need something that can last for a few days. You can just refrigerate some tuna salad and you're good to go. It can be chilled, but the quality and the taste is still the same.
Aside from the flavor and the taste of the food, you should be considering the nutrition that it can provide. With your Osprey bag, you will surely be able to pack more healthy foods for the whole family or for your friends before going for a hike. Before expecting your body to endure some challenges brought by your activities, you should prepare yourself by eating natural and nutritious food. Aside from that, you should also be well rested. This way, you will have enough energy for the whole adventure time.