7 Different Types of Hunting Knives and Their Properties
All hyped up for your next trip into the wild? We know how that feels.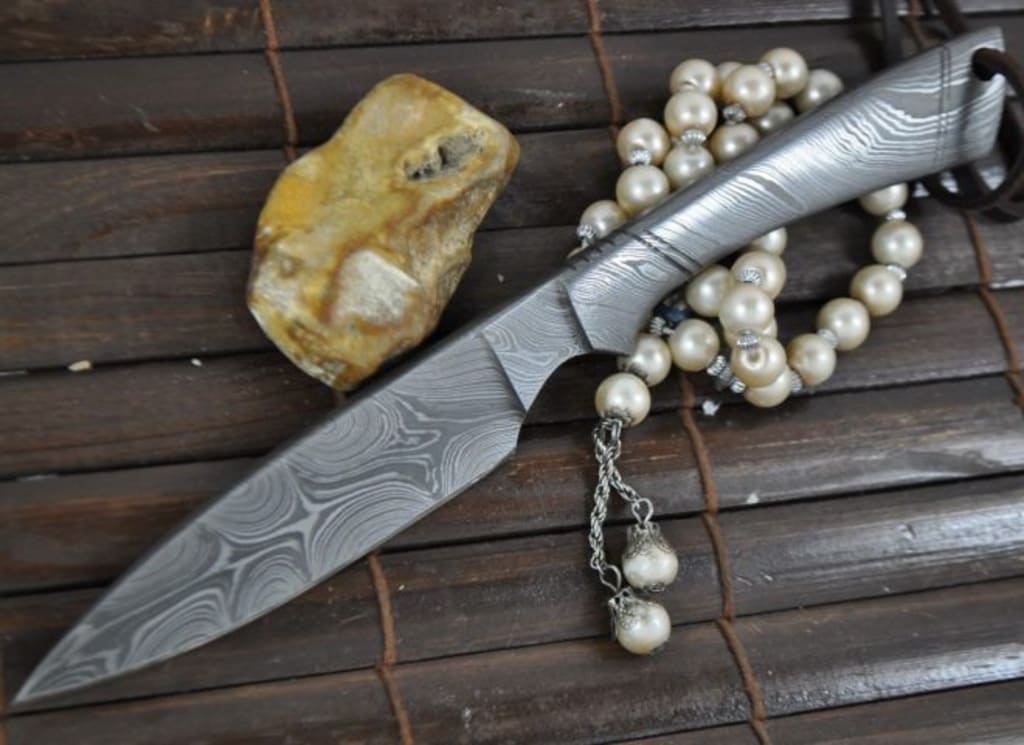 Be it your first or your hundredth adventure; the excitement can keep you awake at nights. But is it all about those peanut butter vibes? Absolutely not!
We know how wild the wild can get.
You might run out of resources. You might have to get your hands dirty. Slice through deerskin. Ram wood logs. Counter human attackers and what not.
You never know. All or any of these situations can come uninvited to add to your adventures. And when they do, there'd exist one perfect solution. A HUNTING KNIFE!
While a variety of options choke-block the markets, some types of knives can't just be matched.
In this post, we talk about seven of the most reliable types of hunting knives and their properties.
7 Most Reliable Types of Hunting Knives and Their Properties
All sorts of hunting knives can be very useful in the wild. No doubts with that. But there's this thing to be accepted. Some knives are there for their specific purposes and can not be replaced.
This post is about that category of hunting knives further divided into relevant subcategories.
1. Camp Knife
If a classic knife which can hunt is what you are looking for, a camp knife is your deal.
From piercing branches to splitting kindling. From batoning firewood to quartering game. If it's a camp knife, it'll do it all.
While there might be some ambiguities about the usability of camp knives, turns out it can perform most of the tasks of other specialized hunting knives.
The basic purpose is to use its larger drop point to do different things around the campsite.
That makes camp knives' way to this list. With a simple design and classic appeal, a camp knife is the one that you can always carry to the wilds.
2. Bowie Knife
Next one on the list is a bowie. The one with a blade that is double-edged at the tip. Most hunters' favorite pick in the 19th and 20th centuries, a bowie knife can do almost everything that you'd want to do while hunting.
That double-edged blade can pierce anything that you'd need to cut through.
And apart from hunting, you can also use a bowie knife in your self-defense against life-threatening dangers in the jungle. As an adventurer, you'd and you should be aware that there are many.
3. Boning Knife
A boning knife is the one that can perform well in the kitchen and in the wilds too.
Generally used to remove meat from a carcass, these hunting knives specialize in deboning. The narrow blade on a boning knife is similar to that on a fillet knife. Although the fillets perform almost similar tasks, there are some slight differences.
All-in-all if you are looking for a hunting knife that can help in the kitchen and when you debone animals too, a boning knife is your best bet.
4. Caping Knife
Planning on making yourself some animal trophies? Well, this is what you need.
A caping knife is the best hunting knife which will help you slice through the animal in such a way that the neck is preserved. That's what it has an upturned point on a smaller blade for. Also, it is a scalpel like a knife with a razor sharp blade.
Tip: If you are going to get yourself a caping knife, I'd suggest going for a shorter blade.
Reason?
Well, the process of capping requires utter precision and flexibility as you make quick and sharp cuts around the neck. This can't be achieved with a longer blade.
5. Buck Knife
For the fans of classics, this is a rocker. A buck knife is a generic term for a knife style that came out in the 1960s. It gained immense popularity and was being sold by the name of Buck Knives.
Generally, it's a large folding knife perfect for hunting. Now, an argument crops up.
How can a folding knife be better than the one with a fixed handle?
Well, first things first, it depends on the purpose. While a fixed handle knife is stronger and very useful for performing heavier tasks, a buck makes a great portable hunting knife.
The best thing is that you can always keep it handy. Too good for sudden dangers.
6. Skinning Knife
For those who specifically need equipment to carefully slice through the skin without tearing the hide, this is the deal breaker.
This is a knife with a short and razor sharp blade which holds edges after several uses. Approaching the tip, its blade curves. It makes cutting through skin easier.
Tip: While picking a skinning knife note the handle. It should strictly have a good grip that doesn't slip.
7. Hunting Knife
A traditional hunting knife can be used for many purposes. Generally employed for killing, it can be used for hog hunting.
Also, this one has a two-edged blade. This helps pierce straight through the hog's heart. Perfect for hog hunting, isn't it?
Moving further, it's also known as a 'hunting dagger'.
Tip: While you select a hunting knife, keep the handle in mind. A good handle would have a great grip that won't slip out of your hand.
A hunting knife that slips through your grip can get you in serious trouble.
Final Words
A hunting knife is essential when you go out in the wild.
First, it helps you with your hunting practices. Secondly, it would always be there for protection against all uninvited dangers of the wild.
While, there can be hundreds of hunting knives that you can choose from, in this post we kept in mind the major needs of hunters. Considering that only we came up with this list of different types of hunting knives.
We hope this post helps you choose the hunting knives that you are carrying for your next adventure. Also, if this was useful to you, share it with your hunting buddies.
About the Creator
Billy has been part of a great many top-of-the-line projects. Not only has he personally contributed to the service in every way, but he also happens to be one of the most revered members of Perkin Knives.
Reader insights
Be the first to share your insights about this piece.
Add your insights