Travel Do's and Dont's
7 Apps I Never Travel Without
In a world overflowing with technological advancements, it's better to embrace opportunities than shy away from them. Apps have become increasingly useful in day-to-day life and activities, including travel. After backpacking Europe for several months, I figured out the essential apps that I wouldn't travel without.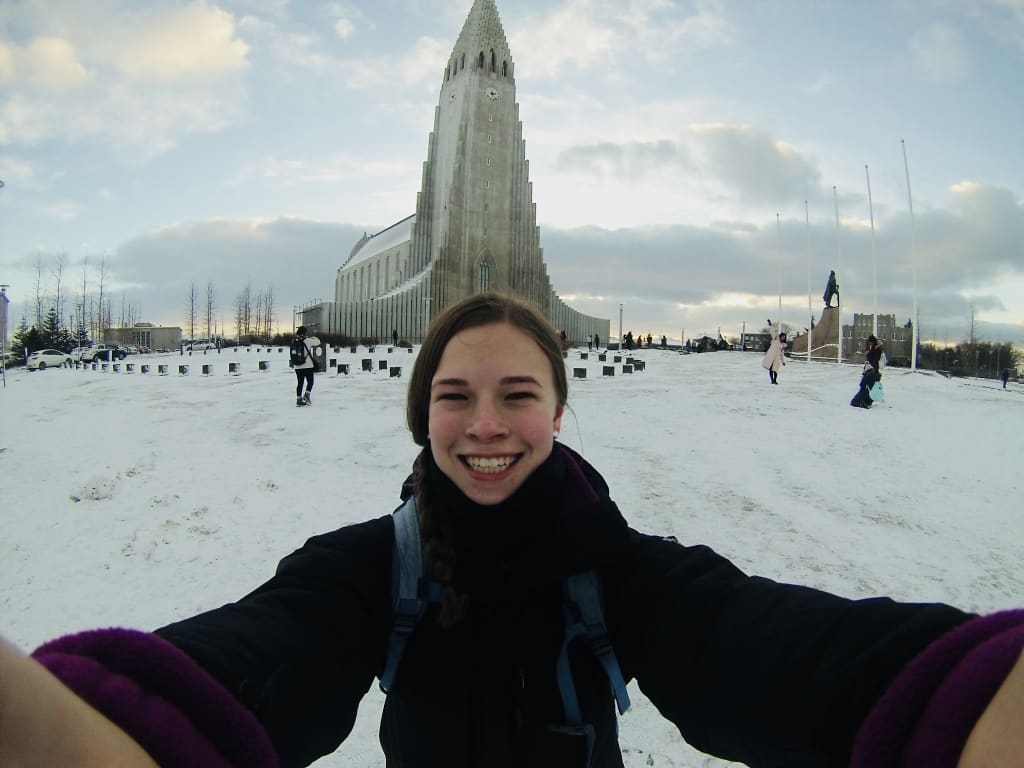 One of the biggest things on my checklist every morning before I leave on my latest European adventure is a charged phone. Even though it sounds very stereotypical of a Millennial traveler, having a phone handy throughout the day is so important, not only for safety but also for practicality and functionality. I've tracked down 7 apps that I always make sure to have downloaded on my phone, whether I'm wandering through an Icelandic snowfall or down Spanish beaches.
Hostelworld
I am a budget backpacker, meaning I am adventuring through the world but also follow a budget to ensure I can continue my travels. With the majority of my accommodations being hostels, I'm always searching for the best deals. Hostelworld can show you all of the hostels in a city with just a click. The app allows you to look at photos, details, and prices of the hostels all in one user-friendly format. You can also filter your search results by things like price, rating, room type, and the facilities they offer. Booking through the app is simple; you can also create an account to save all your information for faster bookings in the future. Thousands of travelers leave reviews on Hostelworld as well, so you can see honest, real-time opinions of the property before you book. I use Hostelworld for nearly all of my accommodation bookings because of its great ability to get the job done well!
Skyscanner
I travel from country to country in one of three ways: by bus, train, or plane. For longer hauls, I prefer to find a flight to get me to my destination quickly. When traveling by plane, finding the cheapest flight is always a win in my book. Skyscanner is a popular app for comparing multiple airlines and their prices for your desired route all at once. You put in your point A to point B, and it shows all of the airlines flying on that day and their various prices. Skyscanner covers a wide range of airlines, so you can see dozens of options all at once, and then have the ability to book your selection. The app also will give you insightful tips to help you save money; if another date is cheaper, it will let you know. The "Explore" tab on Skyscanner also allows you to freely search various destinations based on prices from your starting airport. This can give the spontaneous traveler so many affordable options!
Expenses OK
If you're anything like me, you like to make a budget when traveling — and stick to it. As fun as it would be to go shopping on all the fanciest streets and fill my bag with souvenirs, I have to keep my plan in mind. Expenses OK has been my go-to app throughout my travels for keeping track of my spending from day to day. The app is very simple and easy to use, making it even more handy to have on the road. You can customize different categories for your purchases and add them into the app each time. I have categories for food and drinks, accommodations, transportation, souvenirs, and clothing. Expenses OK also puts your expenses into a pie chart for you to accurately see the spread of where your money is going. It's so helpful in keeping all of those food and accommodation purchases together.
XE Currency
With all of the different currencies throughout the world, it's so important to know exactly how much you're spending in your home currency. You wouldn't want to get stuck buying something way over your budget because you weren't aware of the conversion rates! XE Currency can show you nearly all of the world's currencies at the tap of your finger, even allowing you to add favorites to keep the needed ones right at the top. You can type in any amount of money and it will show you all of the different rates throughout the countries. It's very useful in letting you know how far your dollar is going. The app also frequently updates the rates so you can ensure you are looking at an accurate figure. I love being able to see the difference between the US Dollar, the Euro, the British Pound, Swiss Franc, and so many more. It's definitely functional for quick access before your purchase abroad.
Google Maps
Although wandering on the roads less traveled is always an interesting time, we all like to have an idea where we're going at some points! Google Maps is one of the leading map apps on the market right now, with the ability to see the entire world by a simple search. You can see photos of cities, save spots you'd like to go, and can even look at reviews of places from other visitors. One additional feature some people aren't familiar with is the option to download offline maps through Google Maps. You can search a city, and download the entire area's map to work without cellular service. This is especially helpful in places where you don't have wifi or your service is too slow to load anything. You can also get driving directions offline as well! Google Maps is my favorite app to use when planning my routes for the day or searching where to go for a bite to eat. You can easily see every spot in your area and beyond.
Sygic Travel
Sygic Travel is an awesome app for those travelers hunting down the best spots in town. You can search by city and see a map with popular tourist destinations, restaurants, shops, and much more. There are sections for you to search for tours, hotels, car rental services, weather, and more. Some cities also have templates built into the app, where you can select a sightseeing template based on the amount of time you have to venture out. Once you find a spot you'd like to visit, you can add it to your day's schedule. The app then accounts for any walking or driving time you may need, and how much time you'd spend visiting the location. It creates a nice plan for you to follow throughout your day with your desired spots and can even show you a map with the route planned out. It's very useful in finding famous locations in a city that you may have never even thought to go to!
Google Photos
With all of these amazing experiences you're going to have on your next trip, you'll also have dozens of photos and videos to add to your collection. Google Photos is a flawless app that I use constantly throughout my travels and my daily life. You can backup your entire photo collection from your phone, iPad, or computer to your Google account. This means that you don't have to worry about your photos being accidentally deleted or the infamous "storage full" message. Backing up your photos allows you to know they're in a safe place if you need to clear up some space on your device for more photos or extra memory. You can view your photos on any device when you log into your Google account. You can also redownload them later if you want them at your fingertips again. The storage amount is unlimited, so take those photos and videos without hesitation and share them with everyone you know!
travel advice

Ashly Helfrich
A millennial backpacking through Europe one McDonald's snack at a time. Lover of all things adventure and food. Writing about my journey in hopes of sharing it with those who love to travel or want inspiration in finding their passions.
See all posts by Ashly Helfrich →