5 Things About Destin, FL
Stories From My Travels...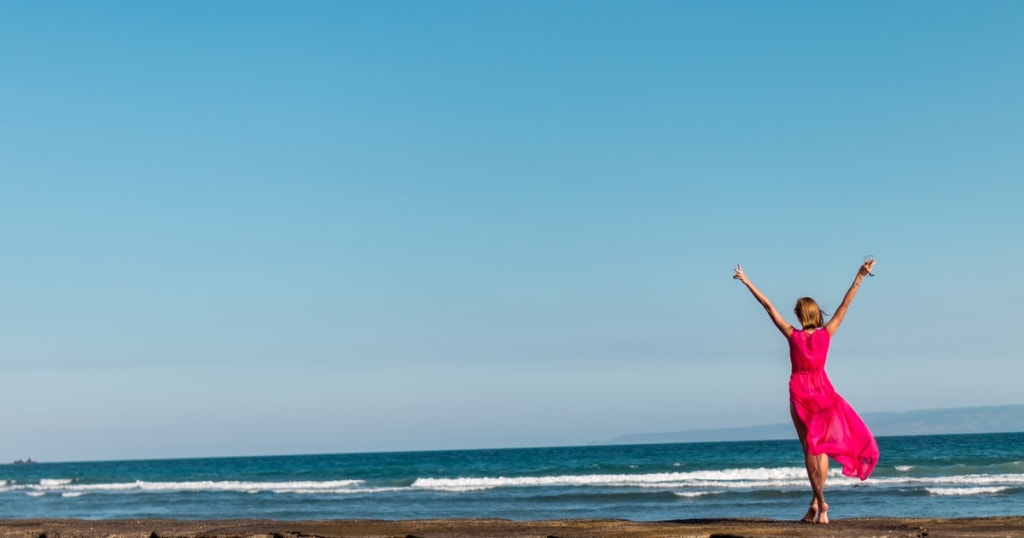 1. Go to the Beach…But Have a Plan
The beach is one of the main reasons to go to Destin. It isn't called the Emerald Isle for nothing! The water is a majestic green and blue, and the sand is a soft white. It's a paradise. But there is one big question you need to ask yourself: Which beach are you going to?!
There is no such thing as just "the beach" in Destin. In fact, while you are driving around, you might see a lot of water, but you won't really see a beach that isn't blocked by buildings. The thing is, each section of the beach is owned by different people, and they all have different rules and ways to get in.
You might be staying at a hotel or condo that has beach access. If so, then you are covered. If not, be sure that you look up any information about the beach you are looking at going to BEFORE going.
2. Seafood or No Food
The seafood in Destin and the surrounding areas is amazing. From higher baked fish with a lemon butter sauce to the fried oysters, it's goo everywhere you go. However, aside from that the food is just okay. Yeah, they have some good chain restaurants, but nothing as good as the seafood restaurants you will find there. Eat it all.
3. Boats are Better than Cars
Car traffic in the Destin area (especially during tourist season) is chaotic. Not in a six-lane rush hour in L.A. way…more like if you made a vacation destination but only filled it with the two and four lane roads necessary to accommodate the people that lived there. Once you add tourists to the mix, there are way too many people on the road. Places where it would take twenty minutes to drive to would now take you about an hour.
So, what can you do to avoid the cars? Spend time on a boat! A lot of the seafood restaurants, piers, and beaches have room for docking boats. If you can drive a boat, do it. And if you can't, then make a friend who has a boat. You guys can grab some food and have a picnic out on 'Crab Island' or have a private fishing trip.
4. Dolphins!
Speaking of boats, if you want something fun to do, I highly recommend getting a dolphin boat. Yes, some seasons are better than others, so plan ahead. However, it's a lot of fun and the dolphins are beautiful with the scenic beachy feel of the Destin area. During certain times of the year you can even see some dolphins right from the beach or while swimming. I got a good look at some dolphins up close just off the beach at Eglin AFB. (Military only.) But if you have access they have a nice little beach that is usually less crowded than some of the other beaches in the area…and yes, there are sometimes dolphins hanging out there, too!
5. Boggy Bayou
An important thing to remember when you visit Destin is that if you go adventuring into the surrounding area you will quickly remember that you are in the panhandle. What I mean by this is that they say the panhandle is a little more like 'lower Alabama' than 'northern Florida'. If you like Southern culture, then you might have a good time venturing out.
There are creeks, muddin', fishing, and general outdoorsy things to do that aren't beach related. And if your trip is during the Fall, you might be able to attend the Boggy Bayou Mullet Festival in Niceville. (Yes, it is NICE lol.) You can listen to country music and eat gator on a stick.
However, if this isn't your thing, maybe stick to Destin.