5 Reasons to Visit Vancouver
Here are five reasons why you should visit Vancouver next time you have PTO.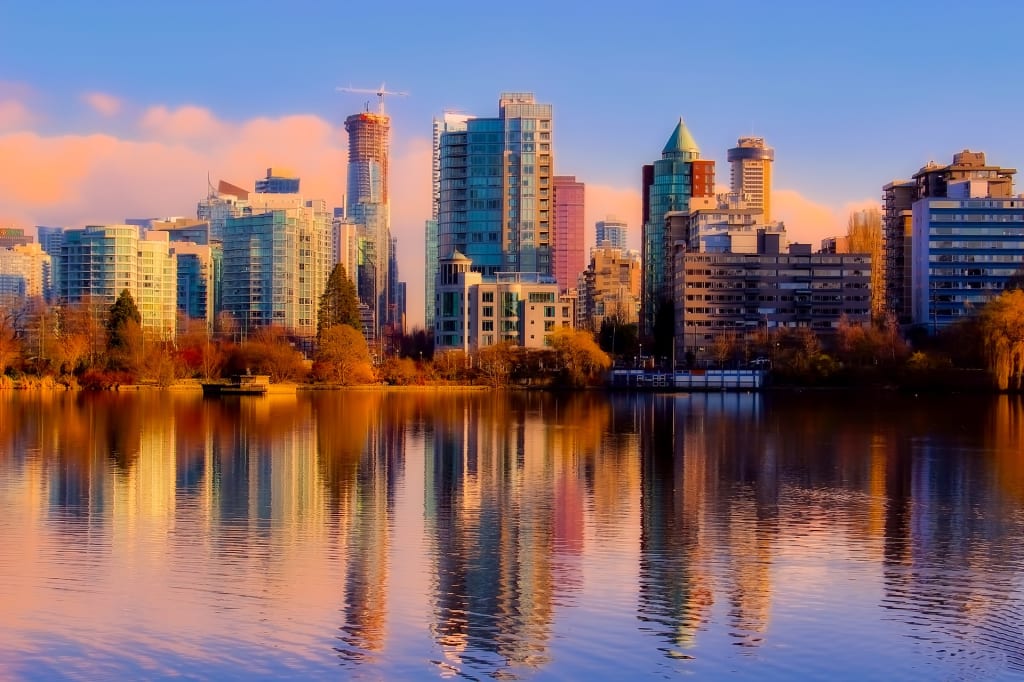 Your vacation time at work is valuable. It may be limited, and you have to spread it over holidays, family events, and any potential emergencies. However, it is important to allow yourself a true, relaxing vacation every once in a while.
There are many benefits to taking vacations, such as mentally recharging and coming back to work refreshed and ready to be productive. Nature vacations are some of the most relaxing kind you can take, which is why you should consider making Vancouver your next vacation destination.
Nature is scientifically beneficial to your health
Research has shown that spending time in nature is beneficial to your mental health, and in turn your physical health. Simply being outside and appreciating the environment can improve your memory, relieve stress, and even improve your vision. Vancouver has over 230 parks for you to enjoy while you are on vacation in the city. Despite it being the most populous city in Canada, it packs a punch when it comes to opportunities to be in nature. With all the health benefits of the natural world, it's hard to go wrong by going outside.
Vancouver fishing lodges offer fishing adventures in style
Visiting Vancouver means visiting an active outdoorsy city with lots to do. One of the most popular things to do in Vancouver is to fish. Make sure you fish in style by visiting an all-inclusive Vancouver island lodge where you can get access to all the materials you need to fish and enjoy high-quality facilities. A lodge also offers a tranquil and scenic place to stay while you're on vacation in Vancouver. You will be the envy of everyone back home when they see that you are enjoying your fishing vacation while staying in a lovely island lodge.
Experience a new Vancouver in any season
Vancouver is a city that experiences all seasons. That can be especially refreshing if you are from somewhere that stays warm or cool for the majority of the year. You can leaf peep in the fall or hit the beach when it is hot in the summer. In the spring, you can take part in a number of festivals and markets, and in the winter there is always skiing and snowboarding to keep you active, even in the cold. In a city that changes each season, there is always a rotating agenda of activities in which you can take part in.
You can get around by bike
Vancouver has been named the safest city in Canada for bicyclists. It has one of the densest bicyclist populations in the world, and has robust infrastructure for cyclists set in place. If you are a seasoned biker, you will love renting a bike and getting around the city using their bike lanes. If you're a novice cyclist, the well-labeled bike lanes will provide a safe way for you to get accustomed to that mode of travel.
Vancouver is a city rich in food culture
Vancouver is home to a diverse population of friendly people. With this large amount of ethnic diversity comes a city that has a unique perspective on life and lots of interesting cuisines to try. Vancouver has a wide variety of foods from different cultures, such as Chinese, Indigenous Canadian, Peruvian, and many more. Treat your tastebuds to something new by visiting any of Vancouver's unique restaurant options, making sure to try the Canadian favorite french fry speciality, poutine. There's a reason it's a Canadian staple, so don't miss out while you're in Vancouver.
Taking time to unwind is critical for your mental health and overall well-being. By choosing Vancouver for your vacation destination, you can experience nature, partake in fun physical activities, and enjoy delicious meals. Start planning your natural vacation today to experience this natural oasis yourself.