5 Black Digital Nomads to inspire your travels
Because representation matters!
I remember when I first heard the word digital nomad in 2019.
I had no clue what that was! But then I began researching digital nomads and became totally enamored by their lifestyles.
I had finally found the perfect setup for my life: traveling while working!
And there was even a word for it. Can you believe it? Matter of fact, many people were already living this way!
I no longer had to wait to retire, to travel the world. I could actually see the world while working, at the same damn time, Right Now. Mind-blowing!
I was so inspired.
I ended up binging hundreds of hours of content created by digital nomads living their best nomadic lives, all around the world!
Unfortunately for me, my social media searches at that time yielded very few digital nomads who looked just like me.
Most of the digital nomads I found were white. No shade though.
I just needed to also see some people with my shade doing it too!
I needed to see more Black digital nomads.
There is just something indescribable about seeing people who look just like you, do the things you wish to do. It's inspiring. It makes things seem more realistic and achievable. It makes things appear within your reach. It instills in you, the spirit of "you can do it too!"
Because if you can see it, then you can be it!
And seeing them made me even want to go after the life of working and traveling on my own terms, even more!
Lucky for you, I have a great list of inspiring black ex-pats and digital nomad content creators, who will make you want to go after the life you envision for yourself.
Check them out!
Indefinite Honeymoon (Amirah and Jarell Cooke)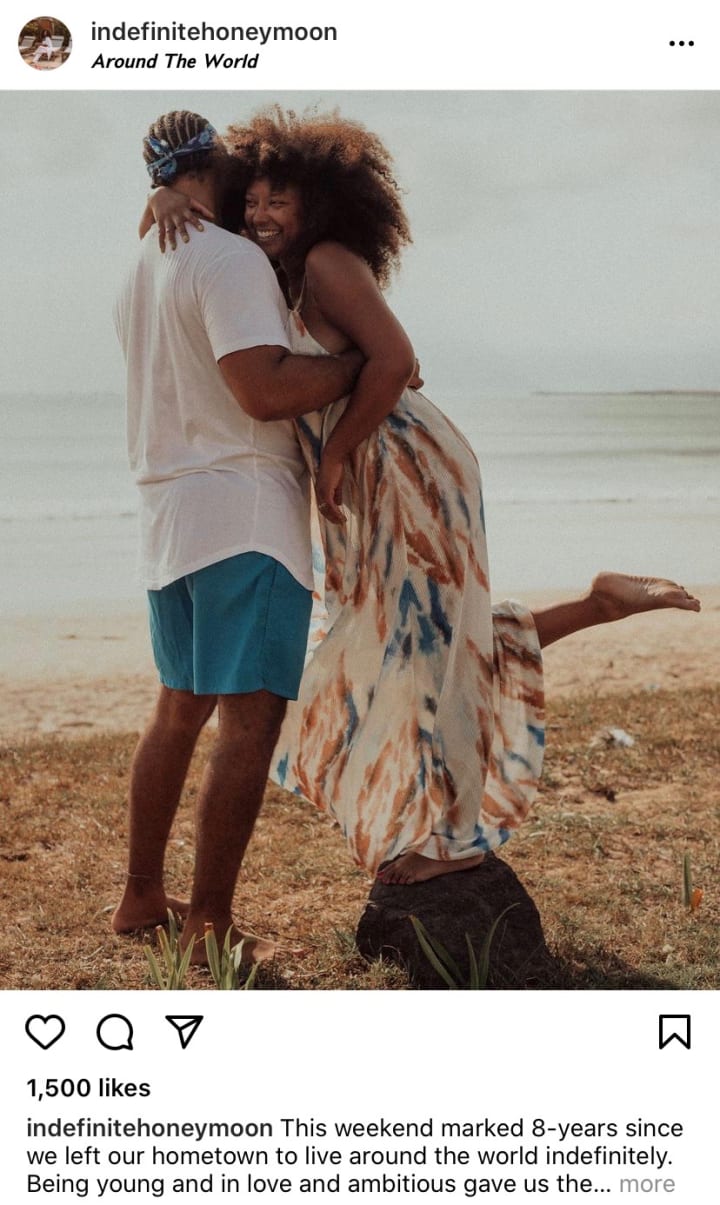 Picture sourced from Indefinitehoneymoon Instagram account.
I have such a soft spot for Amirah and Jarrell!
My favorite Instagram digital nomad couple, traveling around the world since 2013!
Amirah is a ghost-writer, and an author of a steamy erotic romance trilogy, Daydreams, Nightmares, and Fantasies. Jarrell, an amazing artist, and serial internet entrepreneur.
Together, they are an adorably cute couple who share snippets of their romantic lives, living and thriving in Bali.
Amirah is also a big foodie who shares some mouthwatering recipes on her Instagram stories.
Check out their Instagram for some inspiration.
Good Energiii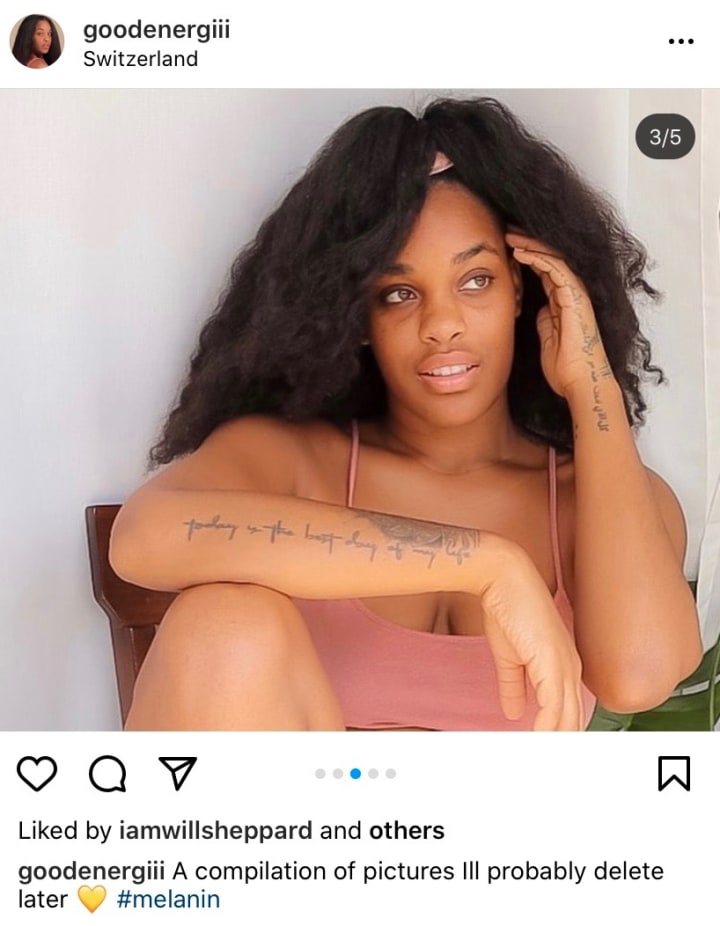 Good Energii is an impressive young woman in her early twenties, who left America with less than $300 in her bank account, and a camera determined to see the world and live life on her own terms.
I love her courage and unique sense of style.
I especially appreciate her willingness and openness to share her story about being a product of the child foster care system, an 'A' student, and a college dropout from UCLA, committed to creating and living her best life.
She vlogs her travels on her YouTube channel here.
Chidi Ashley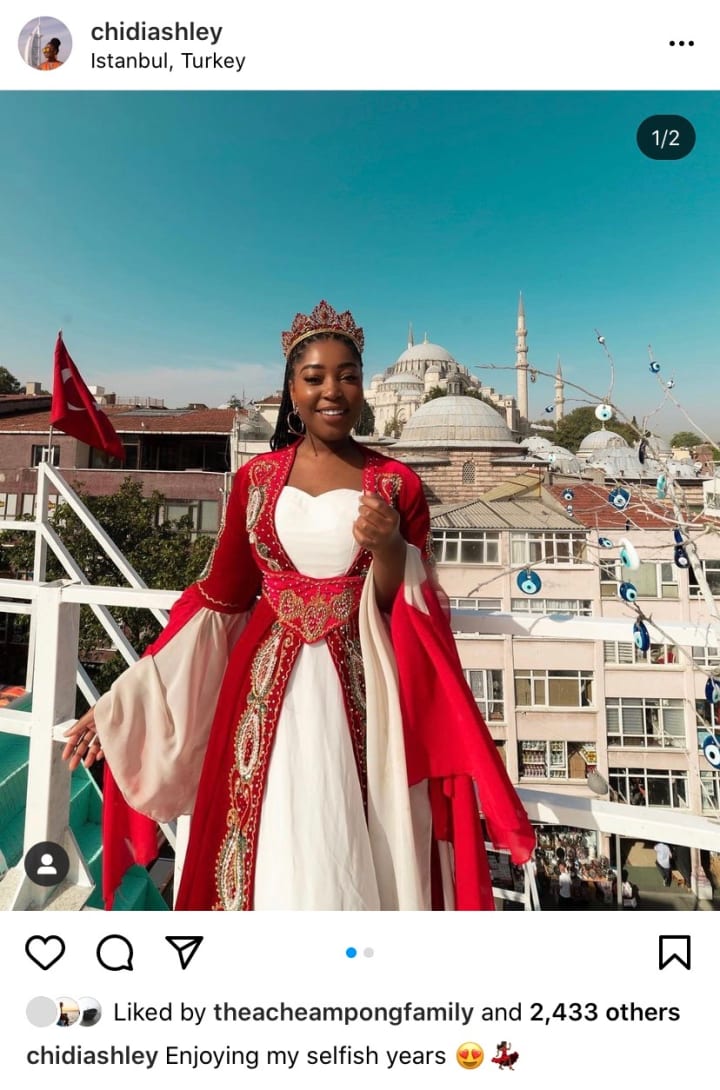 Chidi Ashley is only in her mid-twenties and a mogul in the making.
She quit her corporate job in New York, moved to Bali without telling her parents, and now owns several businesses across the world and the internet.
At such a young age, she owns her own travel company, 'Chidi Ashley Travels", is in the process of completing a plush luxurious villa in Bali, and is also working with web developers to build an app for the service-based industry.
She is the kind of person your parents would compare you to if you were friends with her in real life.
On her YouTube channel here, you can find travel vlogs, as well as, travel and business advice for those who want to travel the world while simultaneously gaining financial independence.
Black Digital Nomad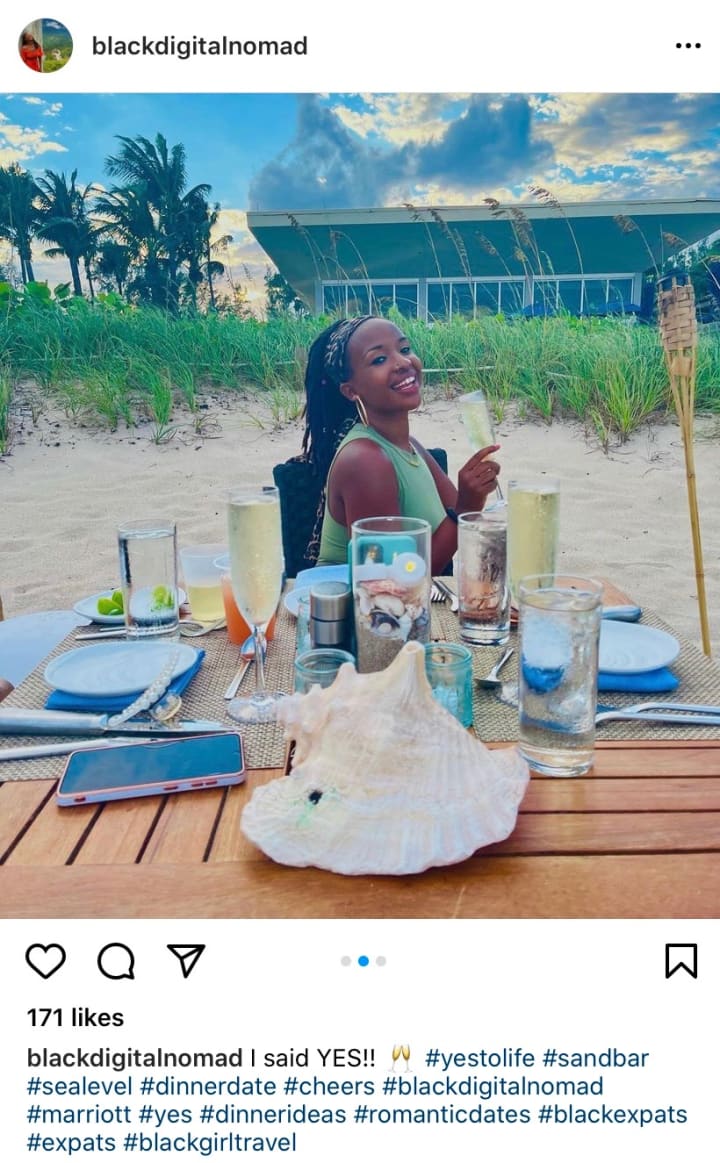 From 'probation to passport'. Jazmin (the black digital nomad) has a very powerful and inspiring story to share with the world.
From overcoming her addiction to alcohol, which landed her in jail and probation a couple of times, to now, creating and living her best life, as a digital nomad and ex-pat overseas.
Her strong spirit and ability to keep it real, coupled with her sense of humor, will keep you coming back for more of her content.
Her YouTube channel.
Thank me later.
Jubril Agoro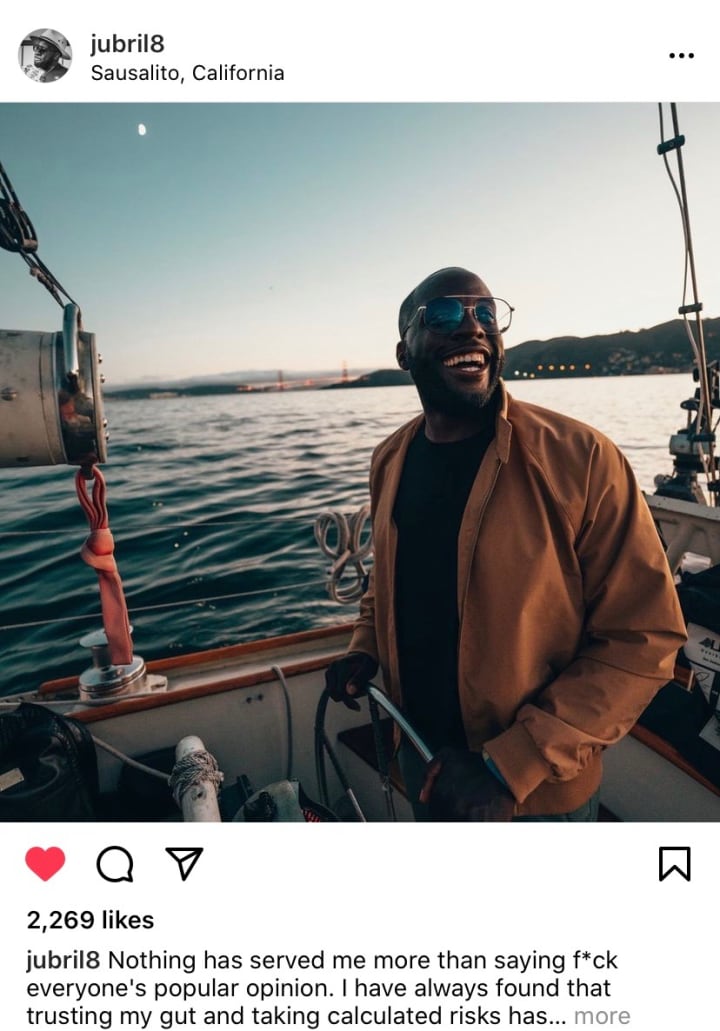 Jubril! The man with a penchant for all the fine things in life, including fine women.
Jubril's got an expensive palette for luxury travel destinations and experiences.
He's an amazing travel content creator, who knows how to infuse beauty and class into all his content, making it top-notch! His content screams black luxury.
You don't need to be intimidated by his content. Because he started out from humble beginnings just like many people, living in lack in Chicago.
Jubril will leave you inspired to change your life with the power of entrepreneurship and travel.
Trust me, you definitely want to check out his Youtube channel documenting his personal journey.
social media
Multi-faceted freelance writer, seeker & explorer. I blog about travel, the digital nomad and ex-pat lifestyle, personal development, entrepreneurship & spirituality.
Receive stories by thewellnessxplora in

your feed