48 Hours in Bristol
A Flying Visit to Southwest England's Most Inspirational City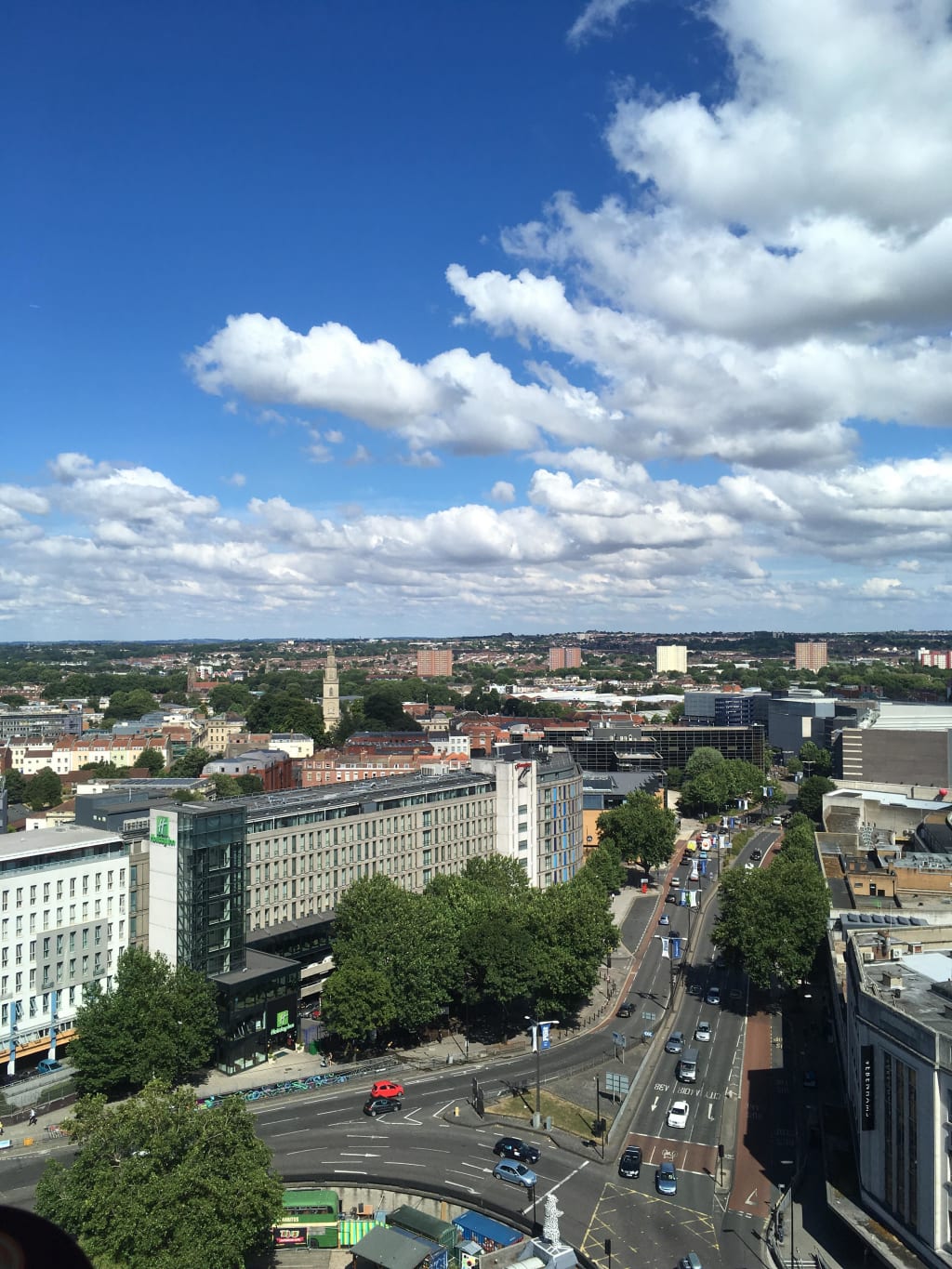 Four hours, three trains and a 5 AM wake up call later, my boyfriend and I ended up in Bristol city centre for a small city trip—the first time either of us had ever done any kind of adventuring like this.
Arriving at 10 AM, we got lost getting out of Temple Meads station itself, already feeling the difference in the city to the small Welsh towns we call home. We found ourselves following everyone else as roadworks dominated the surrounding roads of the city centre, dragging our bags around Cabot Circus and finding a well-known safe place: Costa, and shortly afterwards, a KFC to fuel our trek to the hotel.
We stayed in the cheapest Premier Inn we could find, Haymarket, and were lucky enough to be given a room on their 17th floor, with beautiful views of the city. This was handy as we didn't have the time to go up Cabot Tower as planned, along with trying to convince my boyfriend it wasn't really that high.
Our second day we took a visit to the Zoo, after a two mile walk and a good 30 minutes of getting lost, finding Park Street and stumbling upon the funkiest vintage clothes shop I've ever seen and a glass wall that looked like green jelly. We walked back up through Clifton, amazed at how sweet all of the houses appeared—like they'd fallen out of a storybook. Starving at this point, we headed back to Cabot Circus.
THE FOOD
I can say with absolute certainty that Bristol is the home of the best burger I've ever had the pleasure of eating. Three Brothers Burgers is situated on the harbourside, with the cutest outside seating area.
I ordered the chilli burger whilst my boyfriend ordered the sweet chilli chicken and after sampling both our own and eachothers, we decided I'd made the better choice.
Not realizing Zizzi's was a chain restaurant until after we'd left, we sat down on the third floor of Cabot Circus. Despite it being the most expensive place we ate, it didn't let us down as we had the cutest little plant on our table, alongside our ridiculous amount of pizza and garlic bread.
Zizzi's, Cabot Circus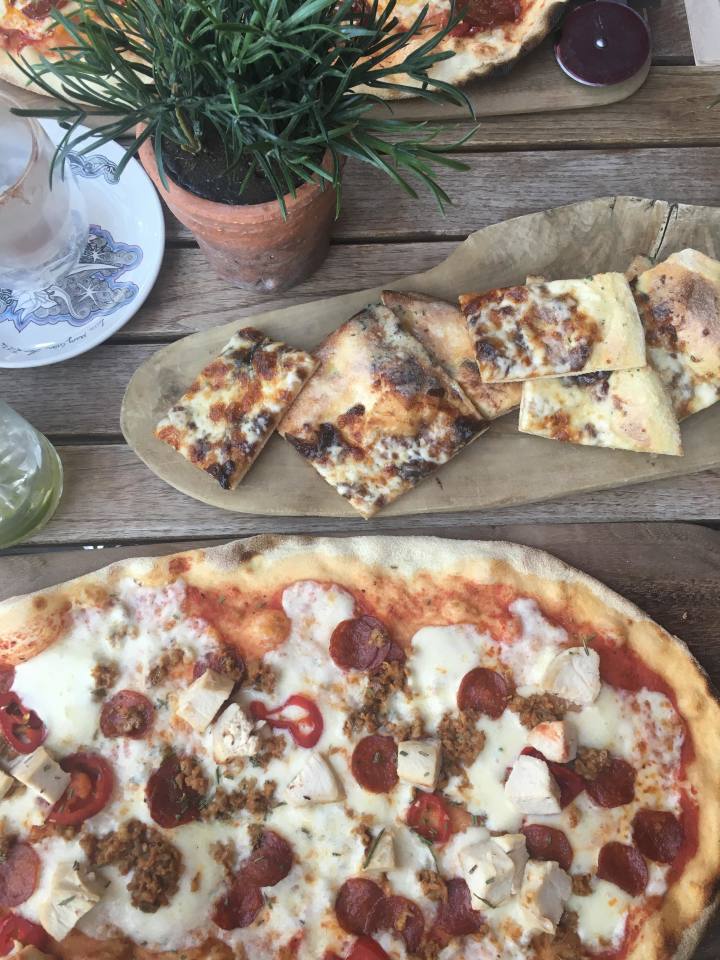 Our last day saw us explore the Aquarium, and 'Mmm' and 'Ahh' about going into Za Za Bazaar to get the greatest surprise—it's an all you can eat buffet restaurant! We were so excited and wasted valuable eating time through being both confused and in awe, to be stuffed after only two plates and a dessert which truly sorted us out for our four hour train journey home.
I love the way Bristol is structured as an almost circular city, and of course it's range of food. I'd go back again just to eat as there were so many other places I'd love to try!
As quickly as we'd arrived, we'd already left again and with a never-ending list of things to do, I'd definitely take a small trip to Bristol if you're considering just a few small, cheap days away. It was definitely worth it and I hope to be back there again sometime soon.