4 Underrated States to Visit
Out of the 50 states it seems that only a handful of them are extremely popular with tourists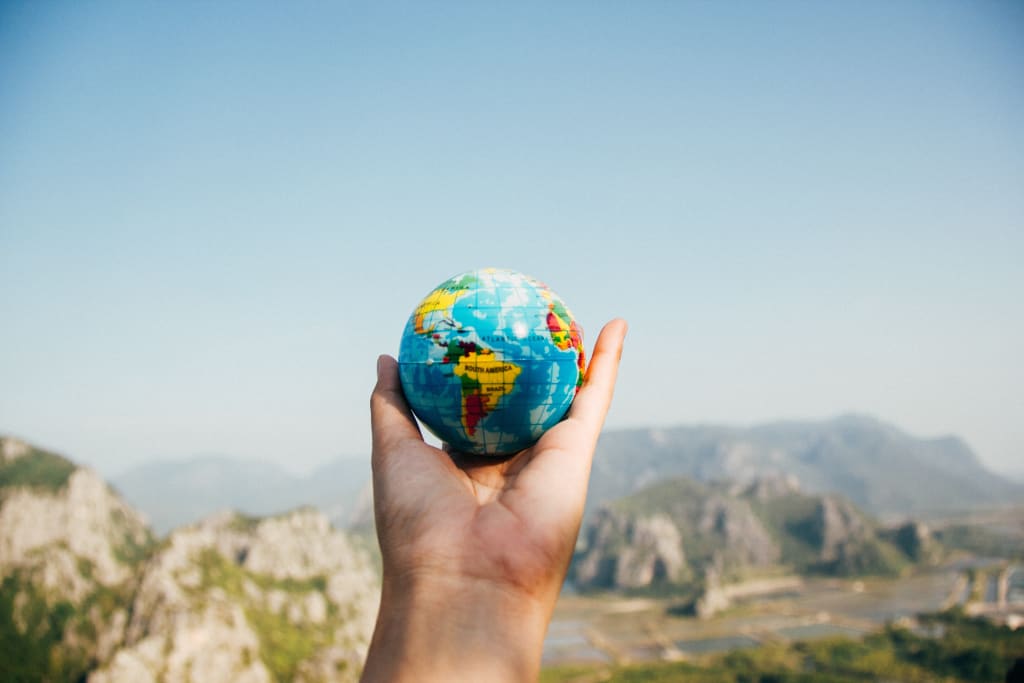 Out of the 50 states it seems that only a handful of them are extremely popular with tourists. Most individuals gravitate towards California, New York, Nevada, and Florida. Although these states are great places to visit, there are many other underrated states that also have a variety of fun things to do, and food to eat. These states may not seem like they would be the top places to visit on your bucket-list, but they should definitely be added on. Below are just four of the top underrated states to visit.
Maryland
Maryland is one of the most underrated states to visit. Not only are they known for incredible Seafood, but they are also known for rich history and beautiful views. Many do not know that the United States Naval Academy was first founded in Maryland in 1845, making it deep-rooted in history. Maryland is also up-to-date on some of the newest advancements in environment and technology. Maryland solar panels have been installed for many years as a way to save money and energy, which in turn helps save the environment. Some great things to see while visiting Maryland include the National Aquarium, Chesapeake Bay, Inner Harbor, Washington County Museum of Fine Arts, and the William Brish Planetarium.
Pennsylvania
Much like Maryland, Pennsylvania is one of the less-traveled-to states. Pennsylvania has some of the most amazing cities in the world including Philadelphia, Pittsburgh, Lancaster, and even Scranton. Each city has a deep and meaningful history, as well as fun and lively sites and events. Pittsburgh was home to the first baseball stadium, and Philadelphia is rich in United States history. Known for their delicious Philly cheese steak sandwiches, Pennsylvania is also popular for their pretzels, wedding soup, and even their Hoagies.
New Hampshire
When most individuals think about traveling to and in the United States, one of the last places they would think to vacation is New Hampshire. Not only is it tucked away up in the north, but most don't know of any popular attractions it has to offer. However, New Hampshire has a lot to offer including gorgeous scenery and delicious food. New Hampshire is also rated one of the safest states in the nation. They often have the lowest crime rate, and a lower population than other states. Most don't realize that New Hampshire is one of the most affluent states in the US. It is often seen as having the lowest poverty rate with some of the highest median household income. Some of the top sites to see in New Hampshire include White Mountain National Forest, Portsmouth Harbor Trail, and even Hampton Beach.
North Carolina
North Carolina is one of the most underrated states to travel to, however it is one of the most beautiful states to see. Not only do they offer gorgeous beaches and harbors, but they also offer a variety of different attractions. Some of the biggest attractions include the Biltmore Mansion, Clingmans Dome, Morehead Planetarium, and even parts of the Great Smoky Mountains National Park. North Carolina is also known for delicious and tasty dishes such as pork barbecue. One of the best things about North Carolina is their beautiful weather. They typically have an average temperature of about 55-60 degrees, making it a great state to visit all year round.
These are just four of the more underrated states to visit in the United States. Each and every state offers cool attractions, lots of history, as well as tasty and delicious delicacies. Some other underrated states include Mississippi, Missouri, and Indiana.