First things first, 2020 has really put a damper on my traveling plans. I have not gotten the opportunities in life to travel a great deal. In fact, I have never even been on a plane! In the fall of 2020, a trip to New York City was all I dreamed about, but COVID had other plans. I have never been to New York and really wanted to go. So, looking forward to 2021, I have 3 very real and 3 very fictional places I would love to go on a solo trip to.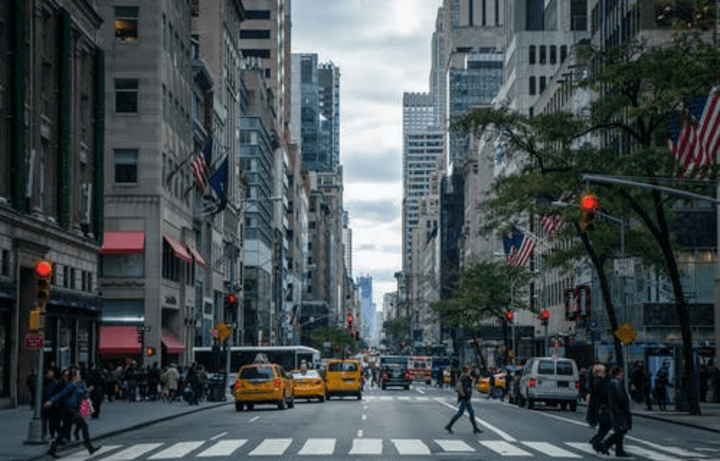 New York City (Very Real)
First up is the place I have been wanting to visit ever since I saw Home Alone 2: Lost in New York. I want to do all the stereotypical tourist things in NYC. I want to see The Statue of Liberty, visit The Met, see rats running around, and enjoy a show on Broadway. Now, I know what you are thinking, "Dude, you should not go to NYC alone!" I get your point, but at the same time, a solo trip to NYC is how most great stories start. Yes, I will blast Taylor Swift's Welcome to New York and I will have yogurt on the steps of The Met (Gossip Girl reference). I love my husband and he has gone to NYC several times, but a part of me would love to experience the city through my own eyes first. Truly, I feel like it would be a place that I go with the flow and get lost in the city, but not too lost, I suck at directions. I will be sure to pack some walking shoes, that seems to be a must for this trip.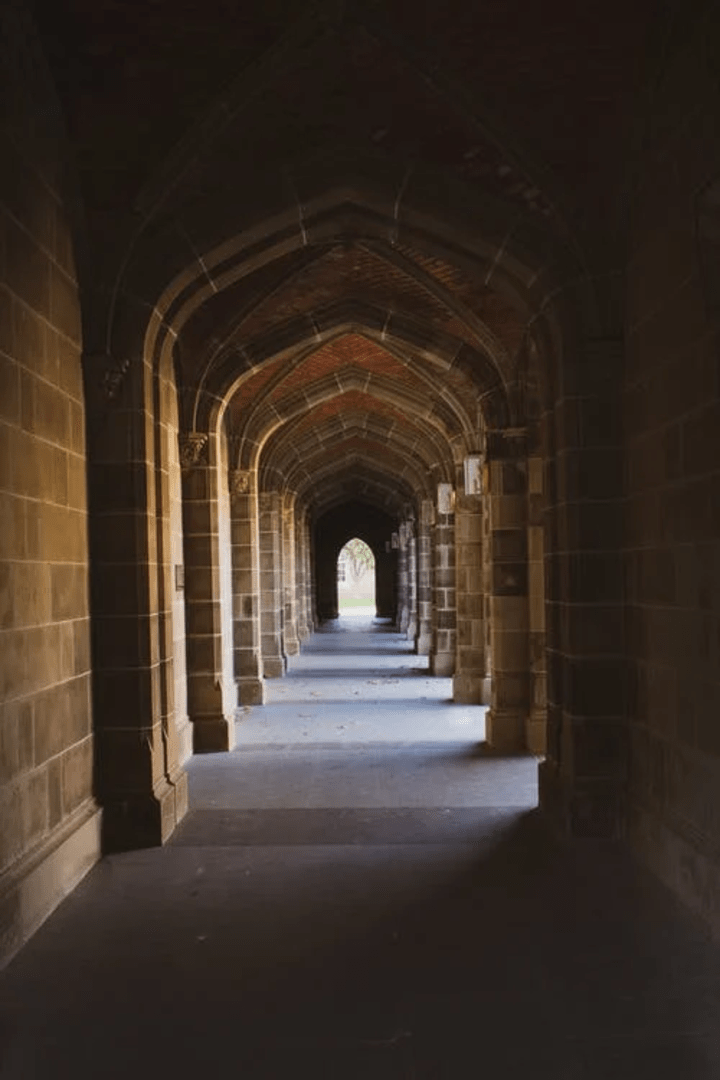 Hogwarts (Very Fictionalish)
Now let me dream about the fictional places that fill my head. Although the Orlando Wizarding World of Harry Potter is nice, it is not the real thing. By now, I guess, I am not getting my acceptance letter to Hogwarts, but that will not stop me from wanting to go! Packing wise, I am good. I shall pick everything up in the magical world, sorry muggles. I want to have The Sorting Hat placed on my head, but if I do not get Gryffindor, my whole life is a lie. However, this is a perfect getaway for me to go solo at. Imagine going with your best friend and they get placed in Ravenclaw (no shade, but all the shade). I want the wizarding adventures for myself. So give me my wand and broomstick, Hogwarts here I come.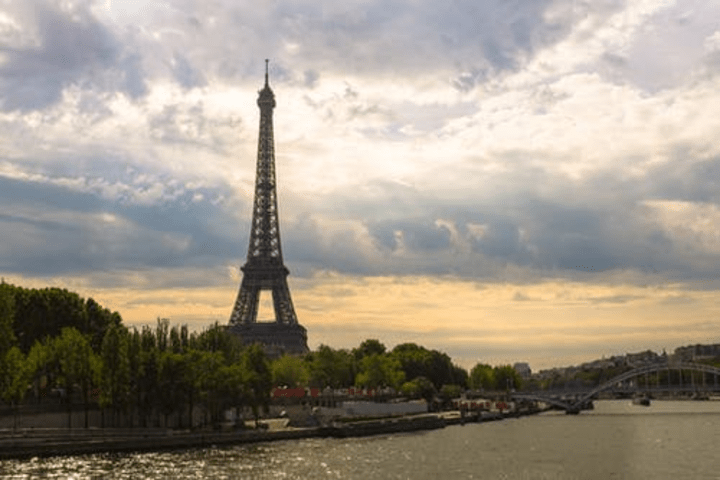 Paris (Very Real)
Of course, Paris is on so many travelers' lists. One good thing 2020 brought me was Emily in Paris. After watching the show, my fancy to go to Paris went way up! I must admit, being in a city known for romance with my husband would be great, but again I would love to experience it myself. I already found so many great book stores I would spend hours in, my husband would not be about that. A French to English dictionary would be a great idea to pack. I would need to learn some French, but I feel the food would be THE BEST and make it all worth it. Yes, I will be basic and visit the Eiffel Tower, no shame. Much like Emily, the number of selfies I would post to make others jealous would be over the top.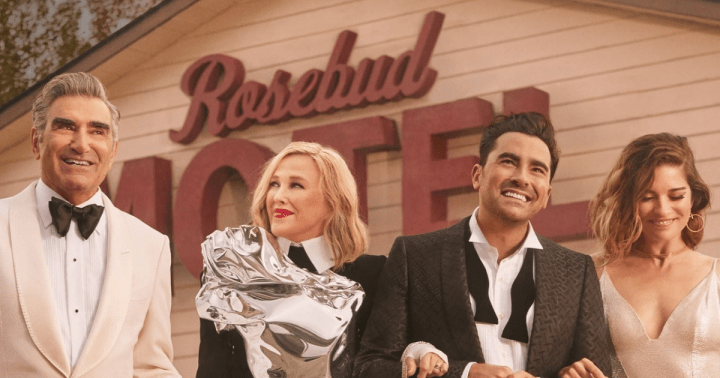 Schitt's Creek (Very Fictional)
I can forgive you for missing out on Emily in Paris, but if you have not seen Schitt's Creek, you are doing yourself a huge injustice. I would pack my best David Rose sweaters and book my room at the Rosebud Hotel. I would love to get up in the morning to eat at The Cafe Topical and watch as Bob runs in with his hand flapping. I would stop by Rose Apothecary and buy everything. Fingers crossed that THE Moria Rose might be in town to delight me with stories of her days on set. Plus, if Alexis is there, we would go on a run while belting out A Little Bit Alexis. Overall, the trip would be one for the books and much enjoyed alone. I shall send postcards though.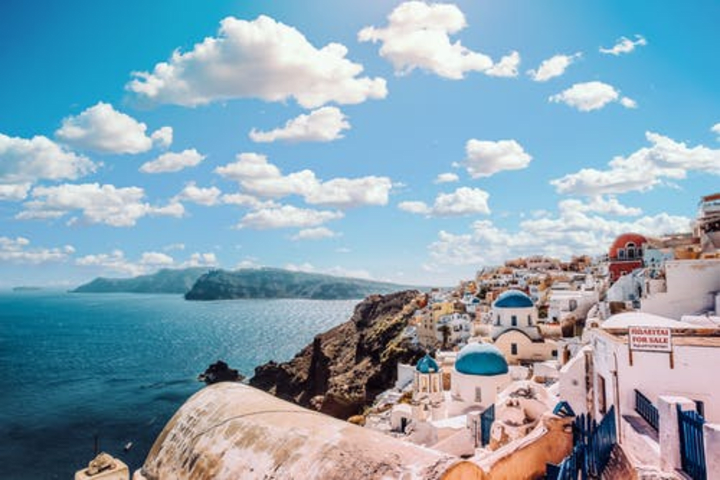 Greece (Very Real)
I have said it many times before in life and on my podcast (Sunshine Steven), I want to go to Greece so bad! I will pack a pair of overalls and sunscreen. I want to live out my Mamma Mia! fantasy. Skipping through fields while singing ABBA songs would be a dream come true. Again, my husband (my usual travel partner) is not a fan and would not enjoy this nearly as much as I would. The water is beautiful and perfect for not only cooling off but performing a heartfelt ballet. I would try my best to work on my tan, but the struggle is very real.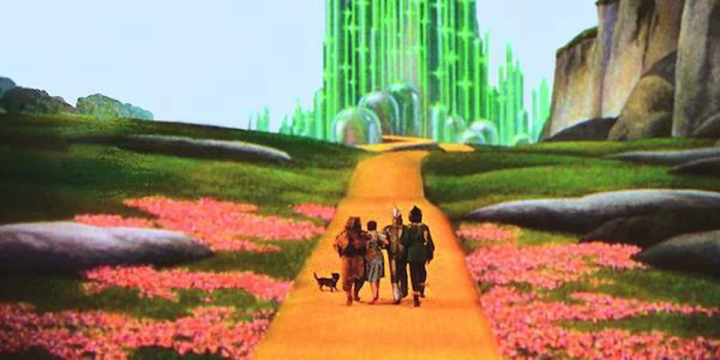 The Land of Oz (Very Fictional)
The Wizard of Oz is my favorite movie of all time. Ever since I first saw Judy Garland's first step out into a land of color, I have craved visiting Oz. I did have the pleasure of visiting The Land of Oz attraction in North Carolina in the fall of 2019. However, I want the movie experience! Let me grab my basket and red Toms. I would travel down The Yellow Brick Road in hopes of finding some new friends, all while learning life lessons about myself. Again, perfect to go independently, just like Dorothy. Plus, Dorothy has already done the dirty work for visitors. No wicked witches there to throw fireballs at me. The best part is, whenever I want to return home, all I have to do is click my heels together. No wild airport issues, just a dream vacation over the rainbow.
Safe Travels
Hopefully, 2021 is much kinder to us all. My wish is for us all to get to travel to the places we desire to most to visit. Be sure to pack sunscreen and magical shoes! Regardless, of where your heart takes you in your solo travel, I hope you can learn more about yourself. That is the main goal of mine when thinking about my travel plans. 2020 has pushed me to the limit and made me grow more, so a new place would also help me continue that growth. I love absorbing the different cultures, whether it is a street performer in NYC or a talking scarecrow from Oz. Stay safe with your travels and best of luck!