3 Must do Side Trip if You Are Going For Tokyo Olympic 2020
Best Places Near Tokyo.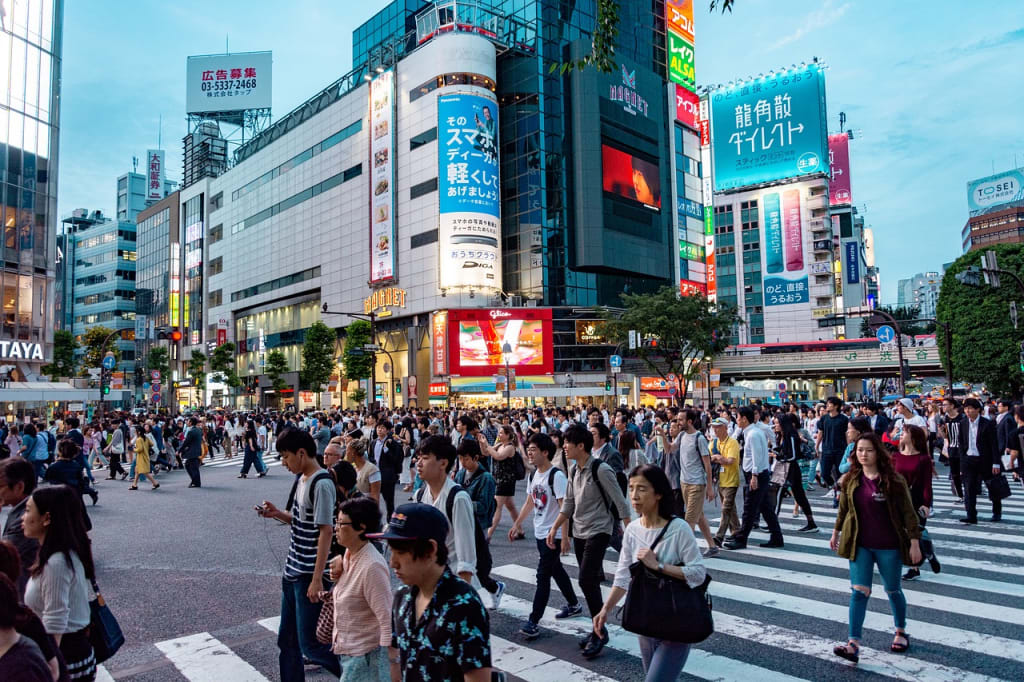 The metro region of Tokyo is a treasure trove of shopping, walking, shrines and much more. In the summer of 2020, though, it will be extremely busy. Not only will most schools in Japan be on their summer break, but Obon's Japanese holiday is taking place right after the Olympics and trains and aircraft will be packed even after the events are over.
If you want a pleasant overnight trip and a taste of what Japan usually looks like, you have to go a bit off the beaten path. Here are the closest three side trips to Tokyo that can be seen in two or less days.
1. Izu Islands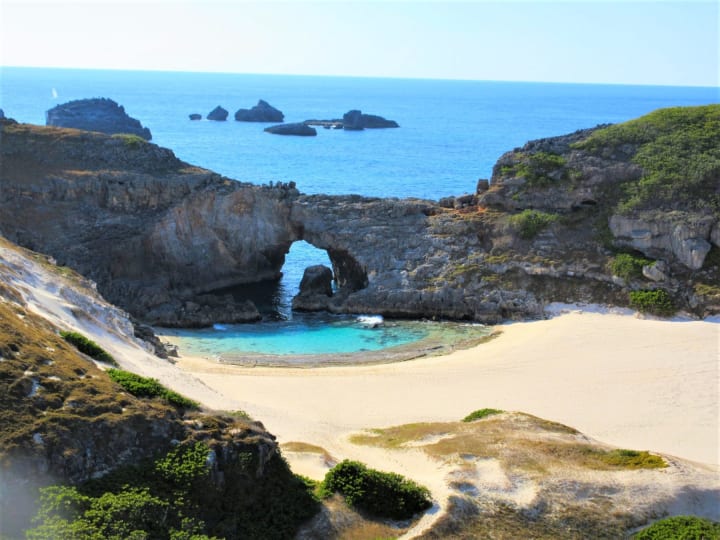 Although these islands form part to Tokyo's metropolitan region legally, they are not like the metropolis surrounded with skyscrapers. Nine islands are still inhabited, but only around 25,000 citizens have a total population.
Active volcano, the Mt, is home to Oshima, the largest island. Mihara, which is closely monitored by the government, but still considers local people as a possible threat. Nevertheless, the island is a refuge for nature lovers who don't want to be too far removed from the safety of wildlife. Miyakejima Island, a few islands further to the south, also has an active volcano, but is much more secluded.
Although they all offer a certain amount of dolphin-watching, Mikurajima Island has the best spots for dolphin-watching. Aogashima, the most southern island, has fewer than 200 inhabitants. However, this island is open to visitors and is the perfect refuge of nature lovers. Shikinejima and Toshima, which have about 300 and 600 residents, are also small islands in the chain.
Getting There
Airport Chofu, a small airport to the west of Tokyo, is required for flying to the Izu Islands. The airport can be a difficult journey to many parts of Tokyo, but it is not difficult to get there from Shinjuku station and other points along the Chuo and Keio lines.
The largest number of ferry services to Oshima leave Takeshiba Sanbashi Passenger Terminal in Tokyo. Cars on some of these ferries are not allowed, and large baggage is being restricted during the high season, so plan for this and contact your ferry company in advance if you have any questions.
Some areas of the islands, particularly the smaller, have no reliable cell or pocket wireless Internet service. Keep this in mind when you figure out how you communicate and navigate. The tourist organisations, however, have provided decent information in English on the islands. Because most attractions simply include nature, you don't have to speak much Japanese to get away from this trip.
2. Tateyama, Chiba Prefecture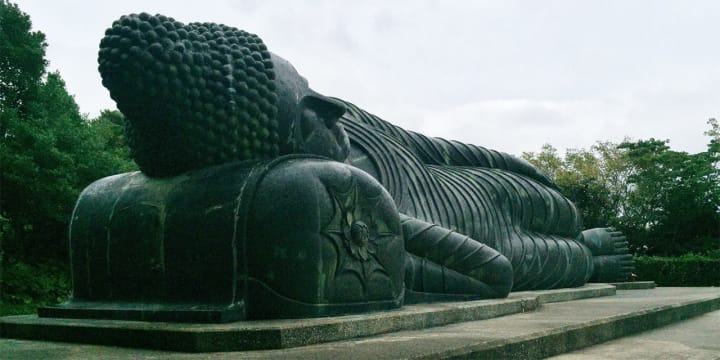 Tateyama City is located across the bay from Tokyo's usual sights but it still has a great historical and cultural importance. Traffic to this area would probably start during and after the Olympics, but its remoteness means that the usual visitors from Tokyo do not come here much.
Tateyama is ideal for cycling every year, as long as sometimes typhoons are stopped. There is a bicycle rental shop right off of Tateyama Station's west entrance and there are even a small number of electric aids available.
Daifuku-ji Kannon-do is a majestic temple overlooking Tateyama Bay. Tateyama Aloha Garden features Hawaiian flowers and other plants in a greenhouse and stages hula dance on weekends and holidays. The cape just north of the park overlooks Tokyo Bay and houses Sunosaki Lighthouse. Go to Shirohama a couple of more miles south, where Cape Noji Lighthouse is a must-see.
Take a few trips north on the train to Mount Nokogiri, half of which once was a sandstone quarry. Check out the large array of Buddha statues and walk on one of the many walks up and down the mountain. Since in this area there's a lot to explore and it's a long way from Tokyo, consider staying in Tateyama area for at least a night.
Getting There
If you don't have a rental car, you usually need to switch several train lines to Tateyama. The express trains to Tateyama usually leave Tokyo only in the evening, although some other trains run saisonally. There are no ferries to Tateyama from Tokyo Bay, unless you are going south from Yokohama to Kurihama Port and take a ferry to Kaneya Port just north in Tateyama. There are however motorway busses departing Tokyo Station and Shinjuku Station and parking just outside Tateyama Station.
Some sights of Tateyama City are not close to the train, so you either have to rent a car or use the nearest busses if you don't want to ride. Most attractions have English pamphlets and other materials, and those that do not typically require much explanation are the type of outdoor attractions.
3. Chichibu, Saitama Prefecture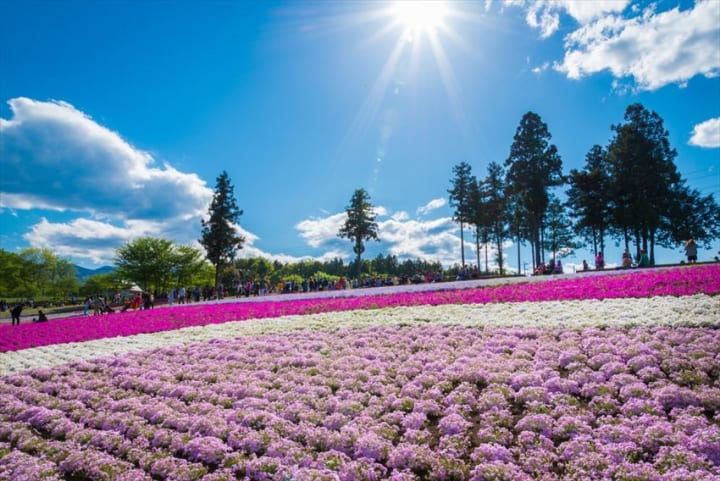 This northern Tokyo exurb is not known for its fresh strawberries and its nature. There are several farms where you can have strawberry picking, and although strawberries are going out of season during the Olympics, many of the farms still have strawberry jams and other berries in the summer.
The National Park of Chichibu-Tama-Kai is home to several fantastic mountains just west of the town of Chichibu. Mt. Kazutori is perhaps the most interesting of them because it allows tourists to see Tokyo's famed Tama River at its very top. Nishizawa Gorge is another highlight and offers the park's best walking routes.
Mitsumine Shrine also has worthwhile walks, and thanks to its stunning building and surroundings, the Musashi-Mitake Shrine is a must see. Just north of the city of Chichibu, Nagatoro gives you a great way to take a restful boat ride.
Getting There
Chichibu is less than an hour and a half away by train from the Shinjuku Station. You can stay at a hotel in the area, but it isn't always worth that if you don't have a long to - do list or visit the national park in the area. Busses inside and outside the National Park are irregular and only get to the Mitsumine Shrine while reaching Chichibu, so you'll want a car to drive if you want to navigate the park accurately.
Chichibu is part of Greater Tokyo, but there are not many foreign tourists here. Data in the English language is often sparse, but may change during the Olympics. You'll want Wi-Fi, a language app and Google Maps available. Even the visitor centers have no signage and displays in English.
Do not stay in mountainous and wooded areas after night, because there are good animals, including wild boars. If you are interested in camping, just use approved campsites such as Yama no Furusato Mura or Fuefukikoya.
By Veronika.
asia
I can define myself as a Design Thinker with a diversified portfolio of portals which includes Ecommerce, Company Research,Job/Career, Recruitment, Real Estate, Education, Matrimony, Shopping, Travel, Email, Telecom, Finance and lots more.
Receive stories by Rashmi Malhotra in

your feed