Guides
28 Days in Nepal
A Life-Changing Experience in a Trekkers' Paradise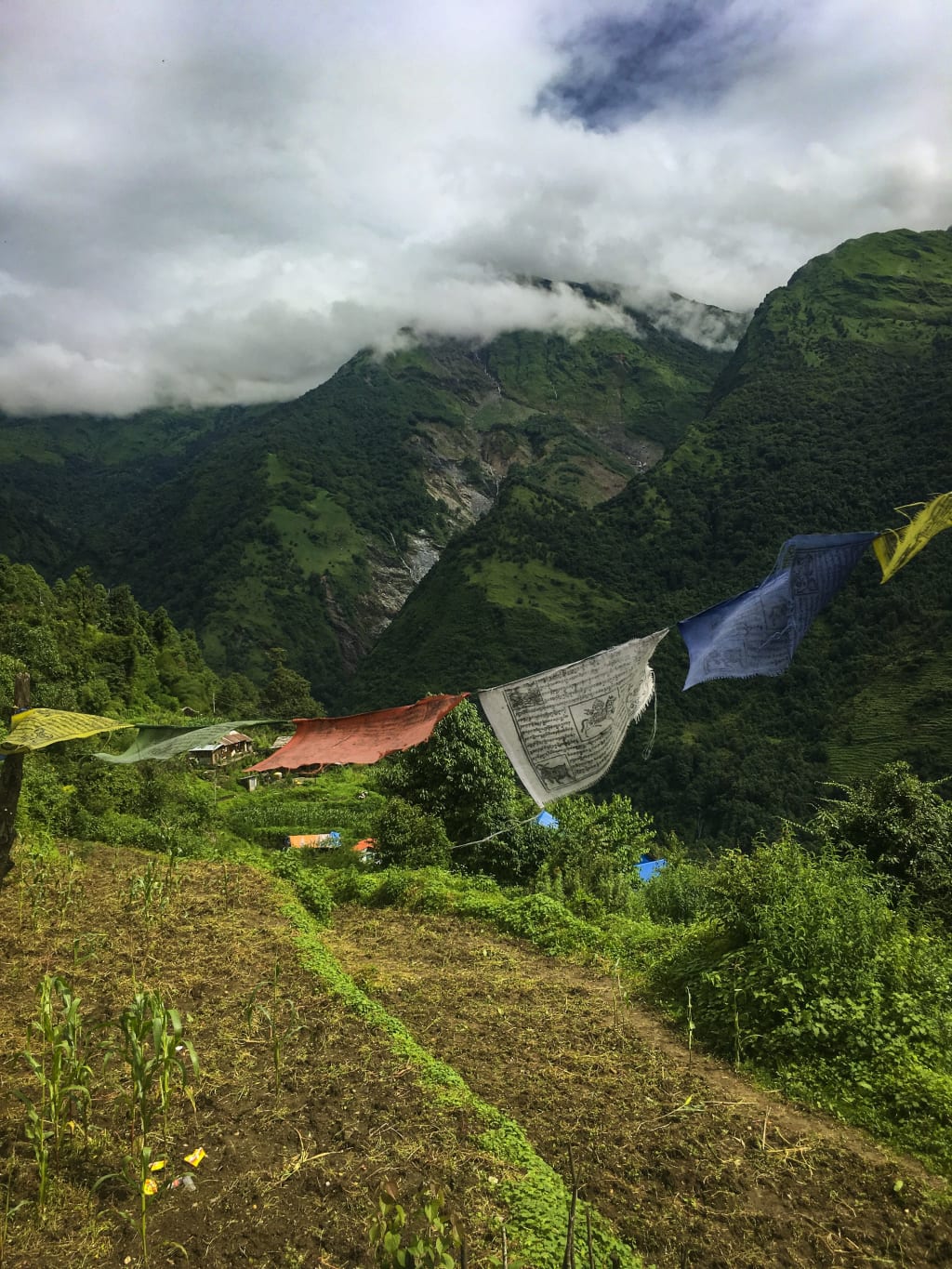 The view from a teahouse we stopped at for lunch:
Namaste, (The Divine In Me Bows To The Divine In You). This was the word that regardless of the inter-continental language barrier, got us through our 28-day expedition in Nepal. Our school presented us with this once-in-a-lifetime opportunity 18 months before our proposed departure date and myself along with nine others snatched up the chance to go to this beautiful country. We fund-raised the required amount to pay for our expenses (flights, kit, vaccinations, food, accommodation, trekking permits etc) and after a highly-anticipated wait, on the 10th July we set off for Nepal.
After almost 24 hours of travelling (there are no direct flights to Nepal from the UK so we had to connect through India) we landed at Tribhuvan International Airport, Kathmandu. Our descent into Nepal showed us the types of landscapes we would expect to see but compared to other countries, flying into and out of Nepal was a surreal experience, the unforgiving mountain ranges that are spread throughout Nepal undoubtedly make it difficult for any pilot to navigate and land there but nonetheless, ten students and three teachers had safely landed and were ready for whatever this country had to throw at us.
The start of our expedition was based in Kathmandu, the capital city of Nepal. The endless amounts of sights, sounds, smells and colors will never fail to amaze you in the fast-paced nature of this cultural treasure-trove. If you suffer from any type of respiratory condition or even have a dust allergy, I highly recommend buying a dusk mask which can be sourced locally in the city. The majority of vehicles in Nepal are old and have outdated engines that spew out black exhaust fumes so dusk masks are essential. If the locals can be seen wearing them it is clear that pollution must be a problem!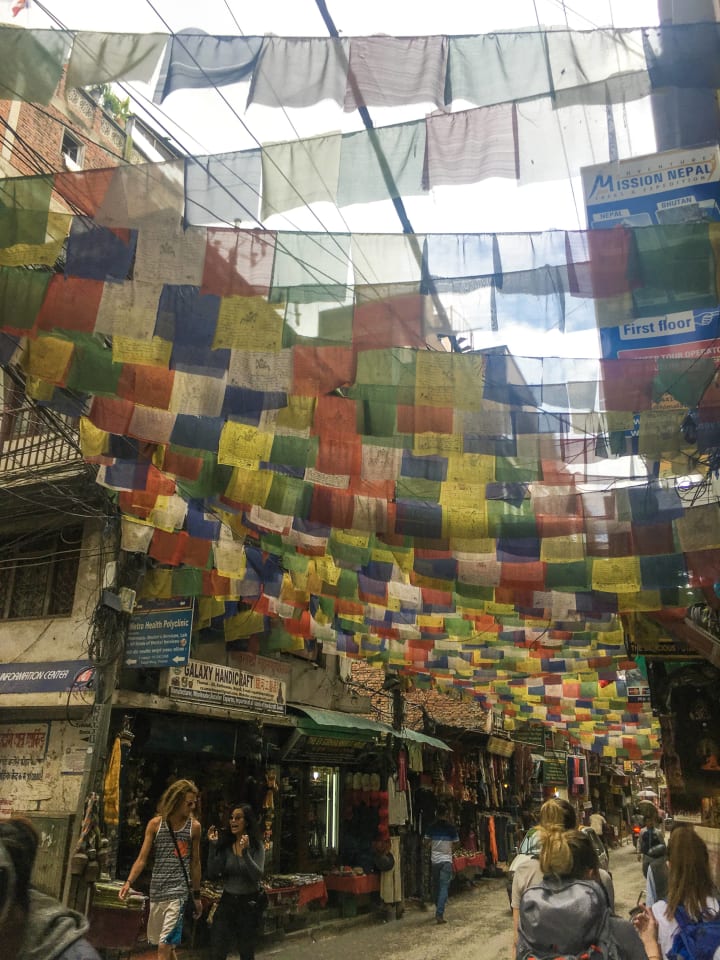 Lying in the Kathmandu Valley, the city gives amazing views of the surrounding foothills but it wasn't until we embarked on our 12-day Annapurna Base Camp trek that we got our first views of some of the worlds tallest mountains and the main reasons why so many people visit Nepal.
Before our 12-day trek we completed a practice trek in Nagarkot at the rim of Kathmandu Valley to highlight any problems with kit and to get used to the increase in walking that we would be doing on the trek to ABC. Although Nagarkot is only at an elevation of 2,175m the landscape from the viewpoint was breathtaking.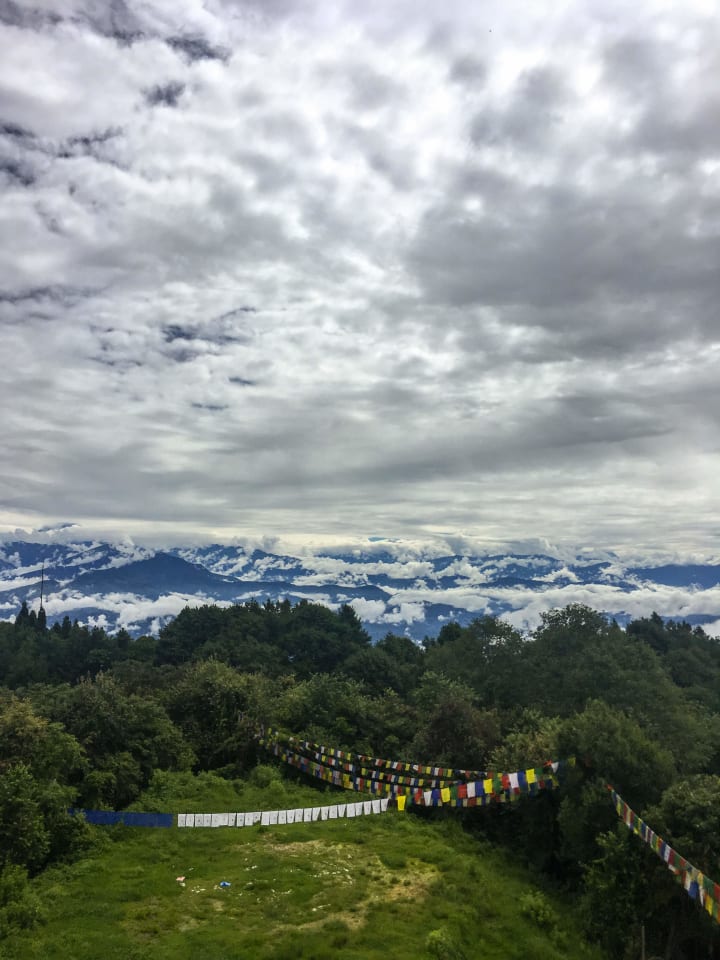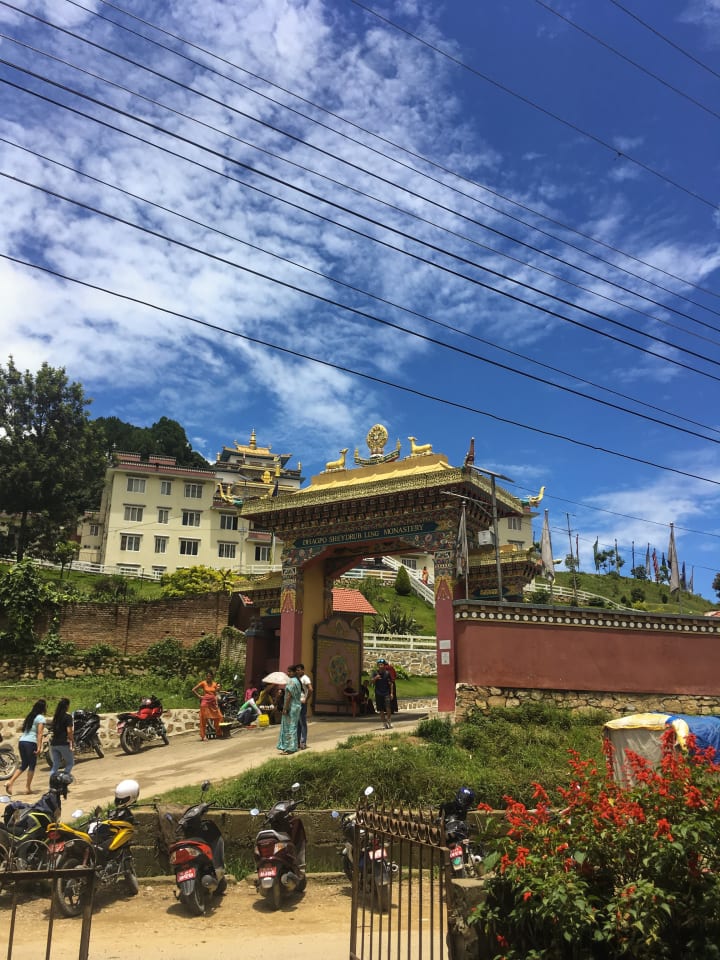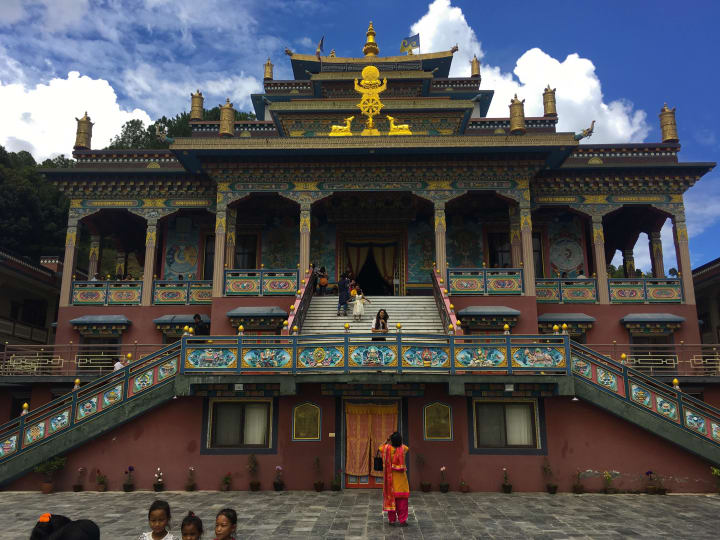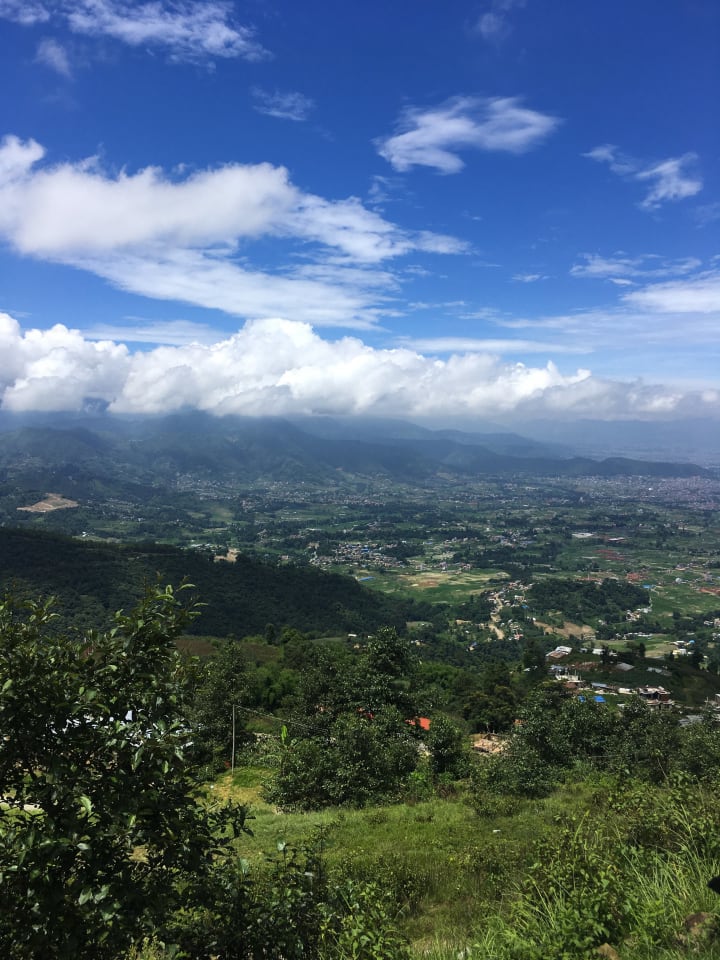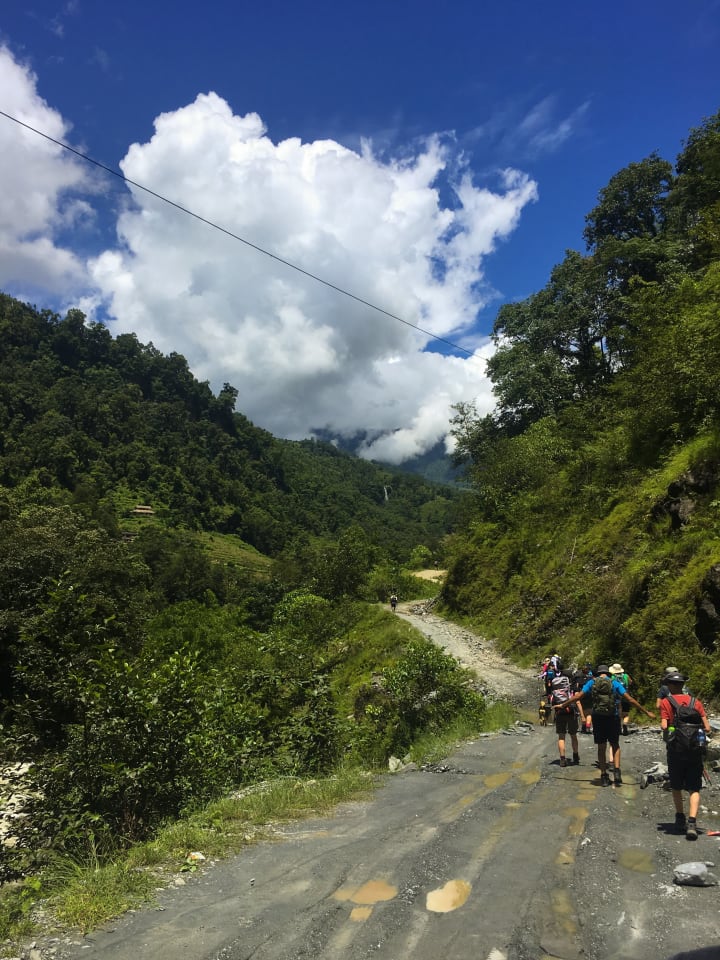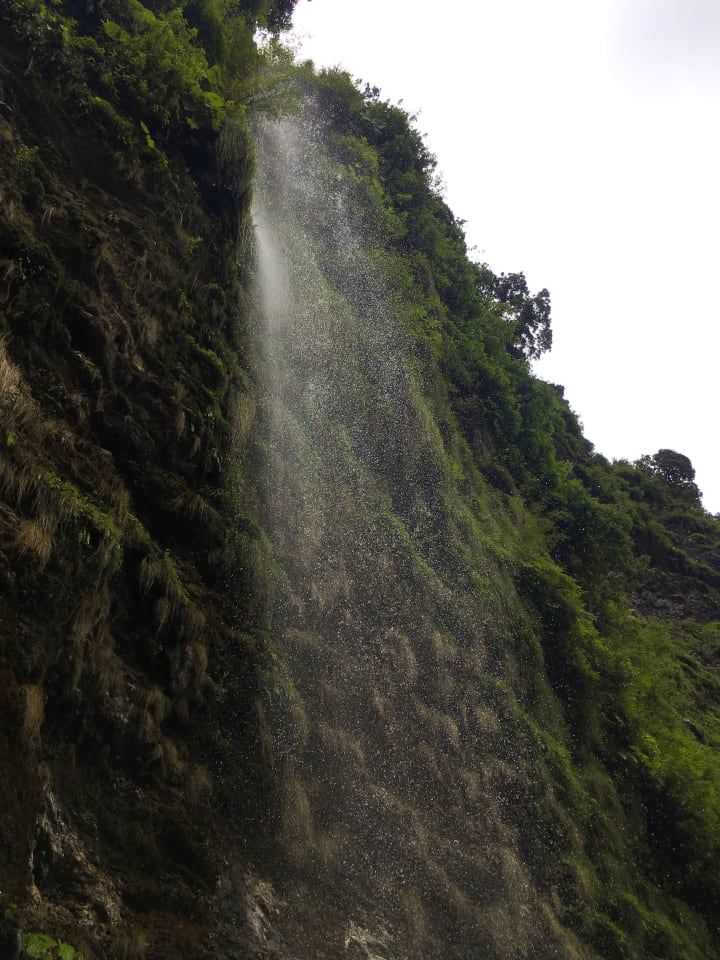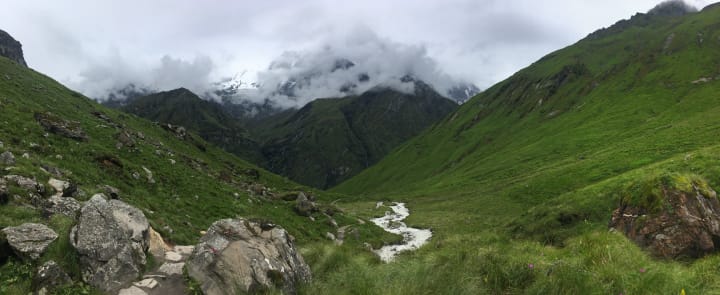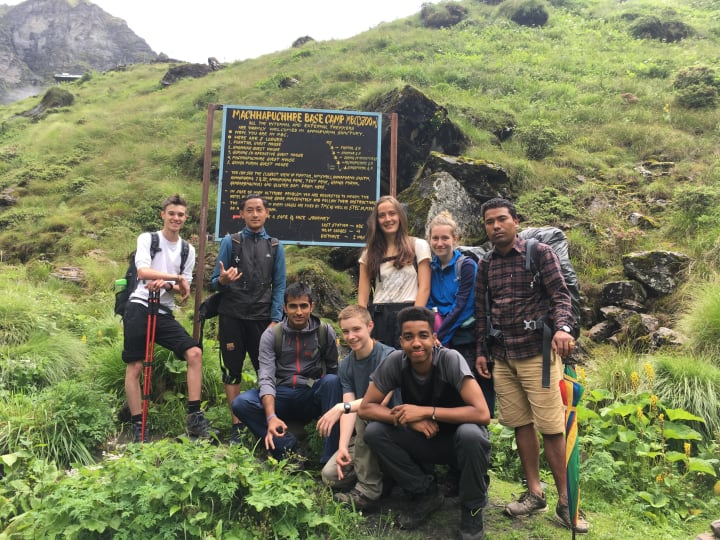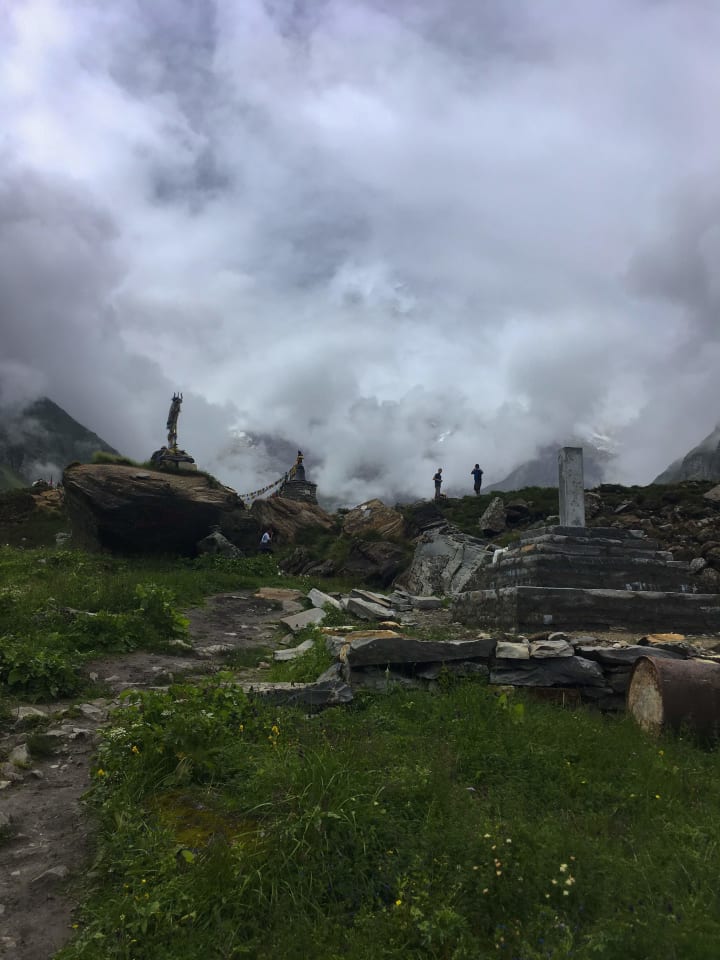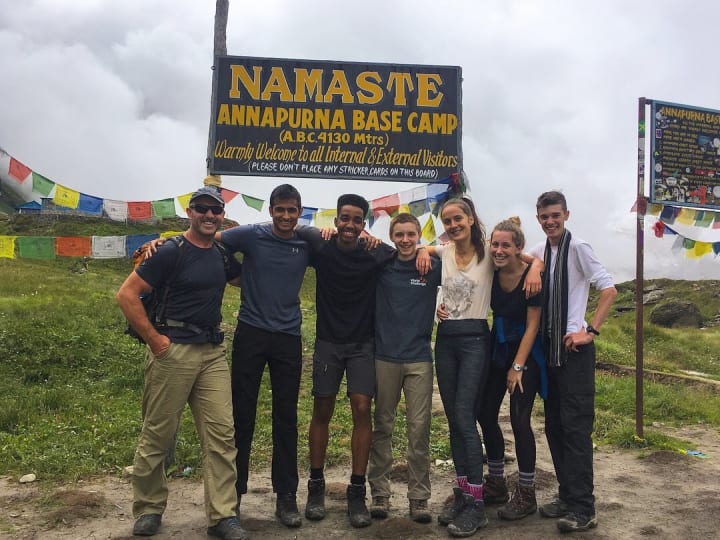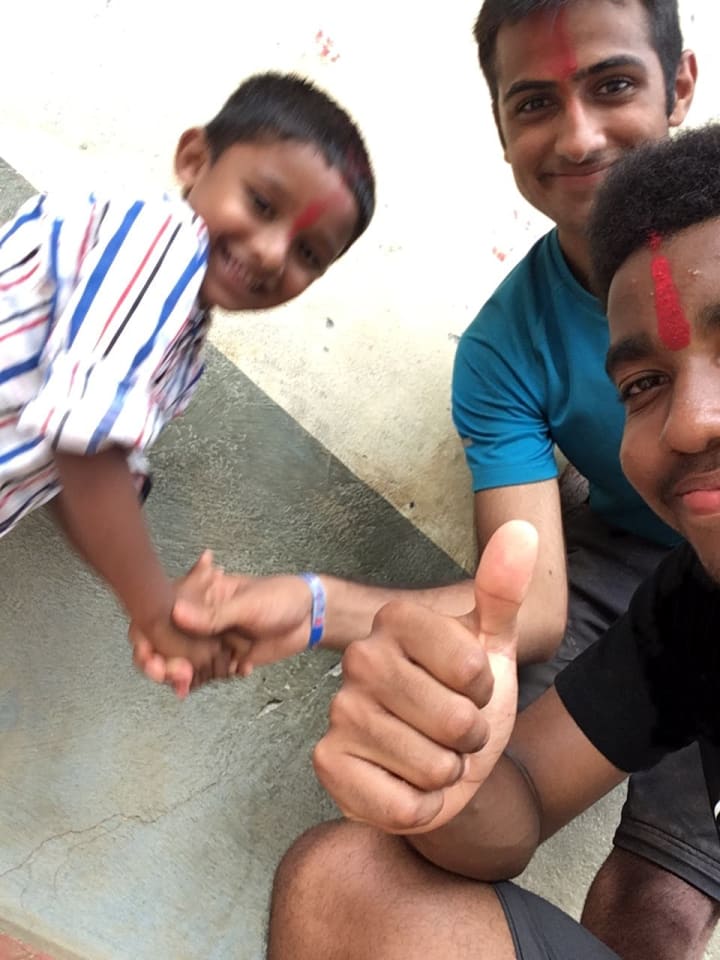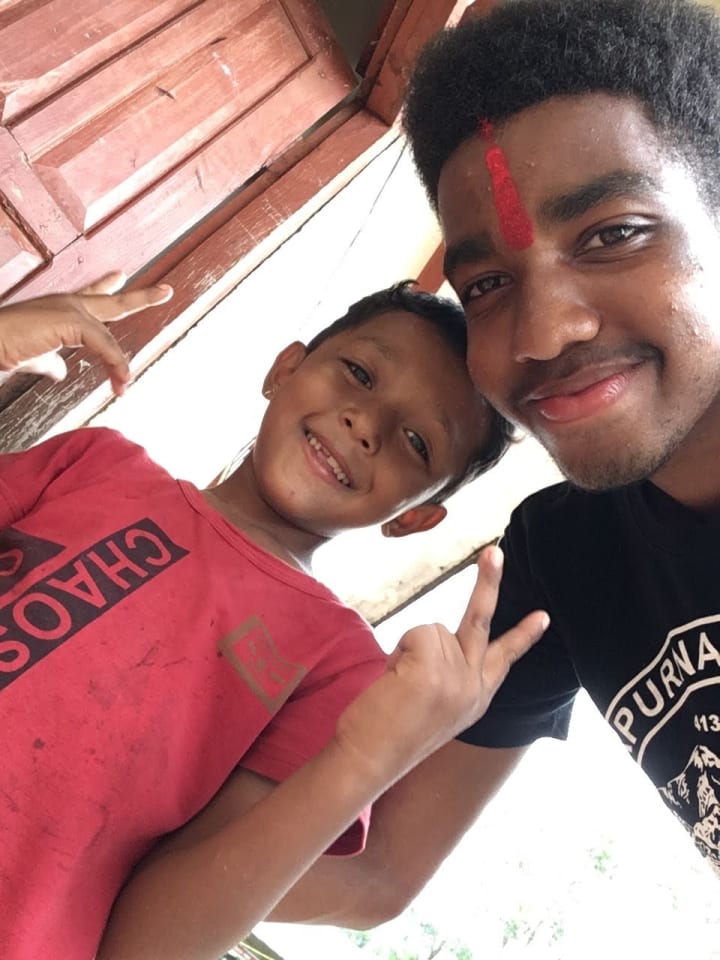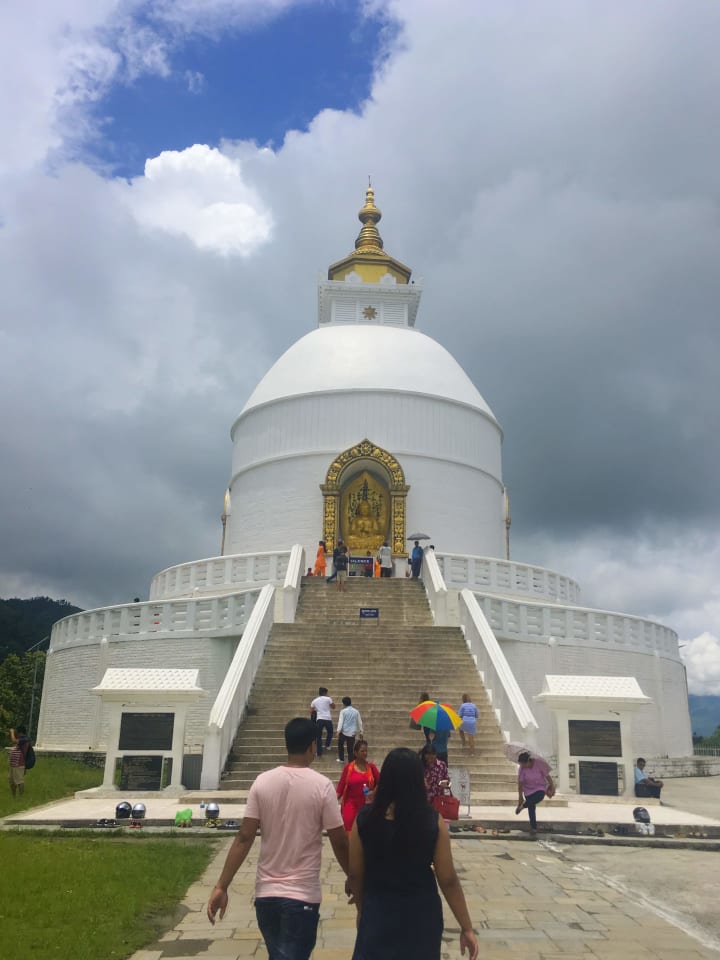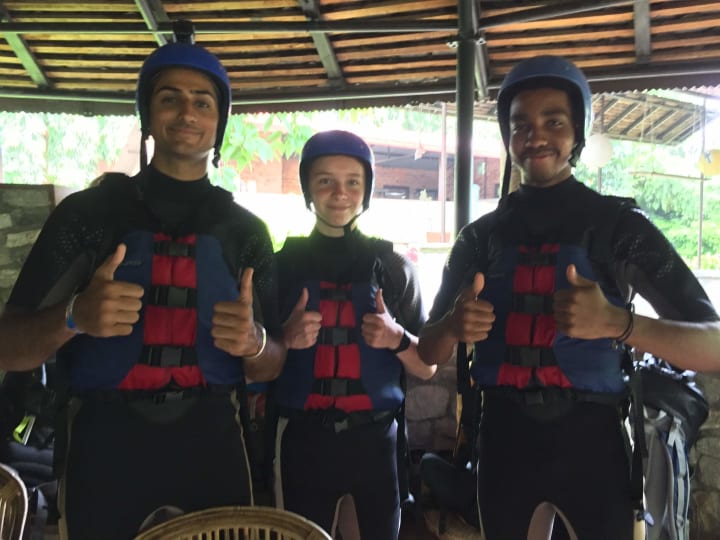 After rafting we headed back into Kathmandu and it seemed to be even more chaotic than the last time! We initially had two nights there but our flights changed so we got an extra night in the capital. We spent these last couple days exploring the cultural parts of Kathmandu visiting various temples and sights in the city.